I have no words. No words to describe what I witnessed on the screen. Well, other than 'We will remember you.'
The much-awaited movie of the year is here. The third installment of the Avengers franchise and the 19th addition to the Marvel Cinematic Universe (MCU), Avengers: Infinity War, is up and running in your nearest theatre. Star-studded with more than 20 enthralling superheroes and equally stunning baddies, Infinity War is an unforgettable addition to the long line of successes for Marvel and Disney. A well-balanced assortment of spicy action, sweet romance, and comical reprieves with a seasonal garnishing of mind-blowing cameos, this movie is that dish that'll leave even Gordon Ramsey searching for some choice curse words. Let's get into it, shall we?
The War of a Lifetime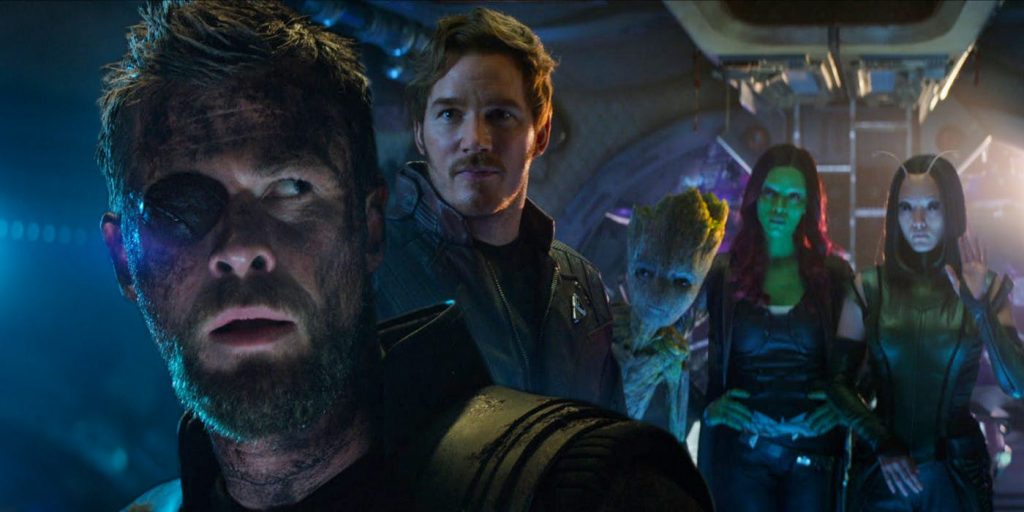 The movie in itself is quite well balanced and entertaining on all fronts. It has elements of every genre including drama, suspense, romance, and of course thrill. The plot seems to be a culmination of all the previous Marvel movies perfectly hinged to avoid any mismatch or cause any confusion for the audience. I thought that so many characters would prove to be a nuisance and challenge, but in spite of that, the makers handled it quite well. There were moments when the audience was laughing and moments where they were listening intently for the expositions vital for the plot. There was also an all-pervading silence that set after the climax.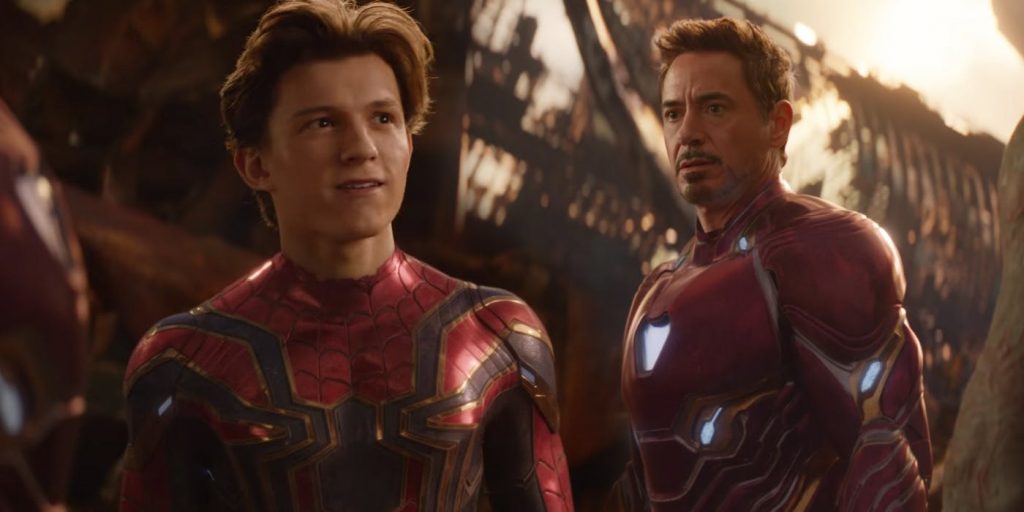 Without spoiling anything for anyone, I must say that there are many sad and shocking moments in the film. To account for them, there are also some unbelievable and incredible bits that will surely blow the viewers away. Infact I saw -after many years mind you- the audience whistling and wooing at some scenes including the entry of Captain America, the return of Winter Soldier, the friendly tussle between Iron man and Starlord, and 'moon dropping' by Thanos. All in all, the plot starts slow and steady until the real craziness begins. After that, it is a roller coaster of fun, frolic, giggles, and yes, some tears.
The Mad Titan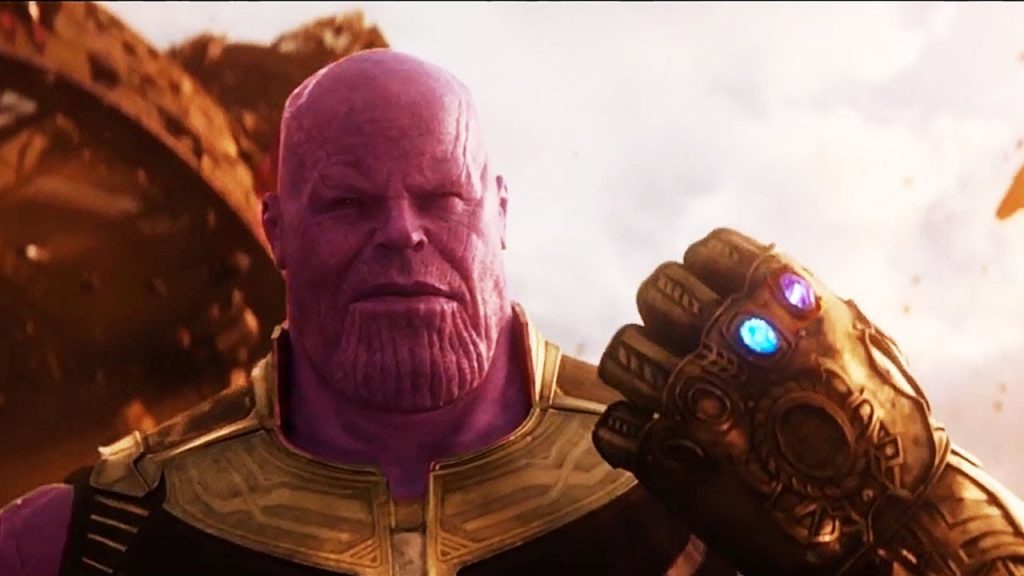 For the hardcore nerds, high-five. For the sweet jocks (we love you too) Mad Titan is what the entire Marvel universe calls Thanos. After a couple of enticing, teasing, and goosebump-worthy post-credits scene, Thanos is finally here. Russo Brothers have kickstarted the Infinity War saga with style and with it introduced the character of Thanos to the colossal Marvel Cinematic Universe. As explained by Gamora in the trailer (no spoilers here) Thanos is bent on wiping out half of the universe (I know the reason that you don't). His motives are slightly -very slightly- different than they were in the comics. However, I must say that his rendition of pain and acknowledgement of the sacrifices he must make to see his dream of holding the Infinity Gauntlet getting fulfilled, is quite believable and go hand in hand with the pre-set premise. Jumping through handful of dimensions and a plethora of various battlefields, it takes just three dialogues for Russo Brothers to solidify the purpose for which Thanos has been fighting for. You can actually see in the Mad Titan's eyes that he truly believes what he is doing is for the overall good. I guess that's what makes a perfect villain: his inherent belief that he is doing the right thing.
Black Order
Along with the crazy Celestial, come his band of brothers lovingly called the Black Order. A team of headhunters and assassins Black Order consists of Proxima Midnight, Black Dwarf, Corvus Glaive, and of course Ebony Maw; all of them cosmic entities specialising in different types of combat. Ebony Maw torturing Dr Strange was as vicious and sinister as ever, and the others as unimpressive as always. Even if not as spectacular as other villains of the MCU, Black Order still proved to be a pretty good match for the Avengers which gave the audience an entertaining spectacle. The countless fights may have made the movie action heavy, but the buildup from the previous movies more than makes up for it.
A Personal Touch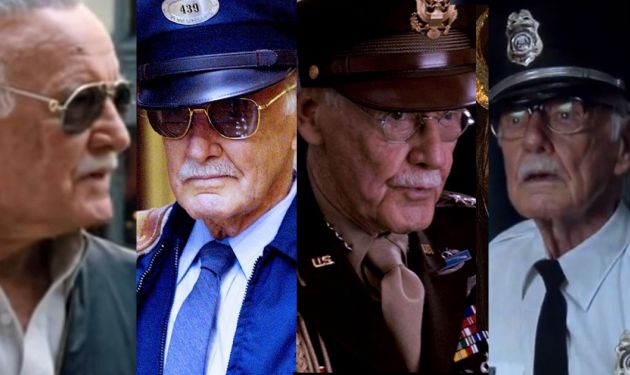 There are very few movies that have over the years rendered this humble raconteur speechless. I, after all, deal in words. It is as awkward for me to lose my words as it must be for the sun to be deprived of its heat. But I did. When the heroes -and one cheeky villain- I have grown up with for the last ten years charged on all fronts against a being that threatened their very existence, I felt I was standing, nay running alongside them. I guess this must be the feeling every storyteller, artist, dreamer strives for: watching your imagination come alive. And kudos to Marvel and Russo Brothers for shaping that image perfectly. I might sound like a fanboy right now. Yet I will say that I will never forget this movie and nor will you. You may come out with your head scratching and wonder about what happened to you. However, that is all part of the process believe me. This war will leave your body unscathed but will mark your soul for the rest of your life. I guess Soul Stone was indeed the only one left.
For Hardcore Marvel Fans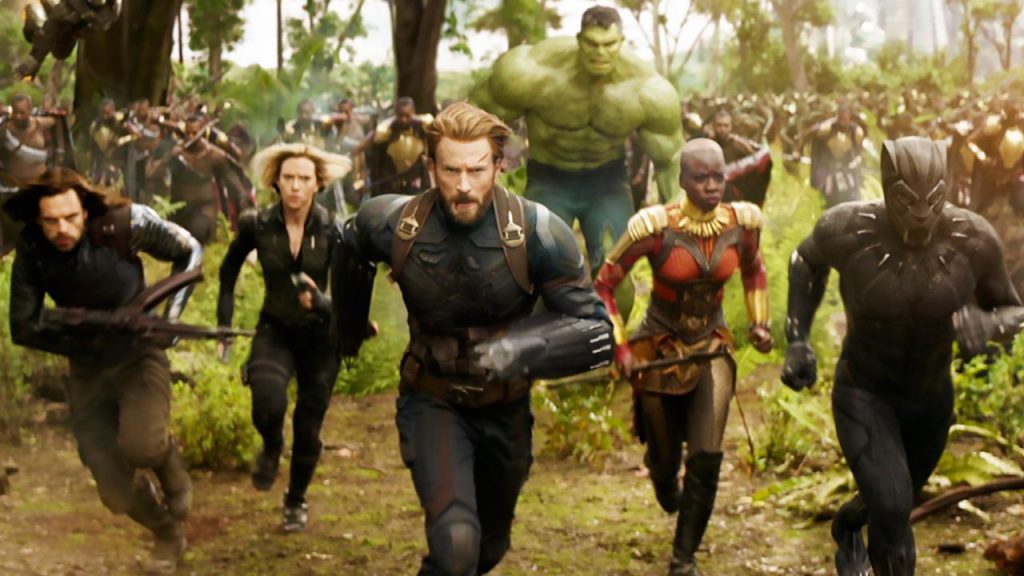 I will not lie. Watching them run towards their impending death for one last time brought tears to my eyes. Tears of joy and tears of sorrow both. Sorrow because I won't be able to see these brilliant fictional characters brought to life on that huge screen. The screen that had led us introverts to believe that in that dark room amidst our extrovert friends we too can boast to be significant. Those days of starting a slurry of words on a petty question about the MCU from our unfortunate friends are gone. And tears of happiness because the images I have been constructing in my mind since the first time I read a comic, were right in front of me.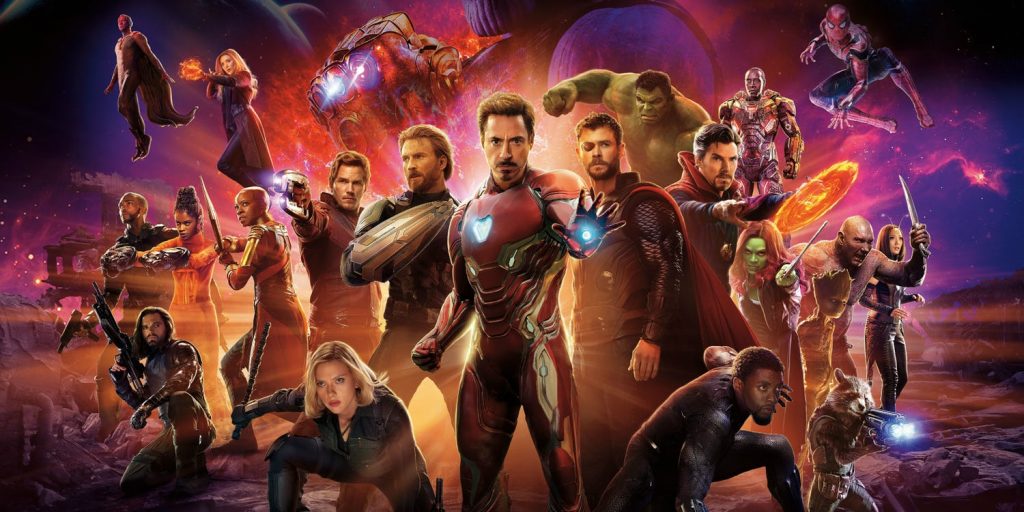 I know how it goes and how it is. They are not real, and they are just some dumb superheroes written by some dumb kid who thought people would love to see grown up men dressed in tights. I realize it is illogical. But I refute as a logical man and most importantly as a writer that they are just superheroes. For us, they are much more than that. They are our lives. Those supposed fictional characters are the reason we would have a strange sparkle in our eyes when our mothers took us to the market on our birthdays. They're the reason we rose up in fury and determination whenever we failed in an exam. And they are the laugh that made our stomach ache when the walls closed in on us. For us, Anxiety-ridden and depression-induced people these superheroes are the only motivation we have in life. In our desolate life, they inspire us to be the best version of ourselves. They give us the strength and panache to say bravely to our problems with our fists held high "I can do this all day."
Adam Warlock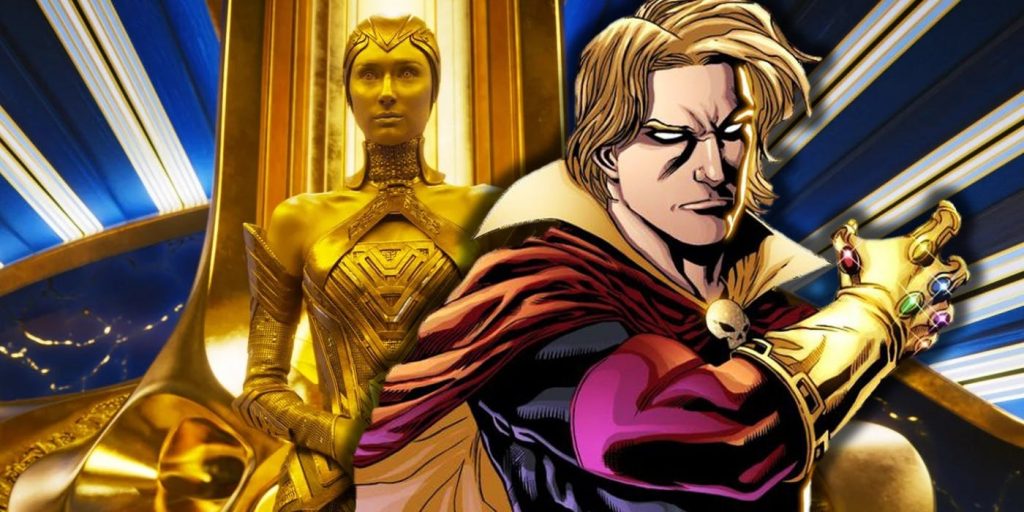 In Guardians of the Galaxy Vol. 2 (2017) post-credits scene, we saw the easter egg for another important Marvel character: Adam Warlock. For the uninitiated, Adam Warlock is one of the few cosmic beings who has successfully wielded the Infinity Gauntlet and consequently defeated Thanos. Infact being the original possessor of the Soul Gem, Adam Warlock has saved Earth many times from Thanos and the Black Order. Though the origin story of Warlock is different in the comics; in the cinematic version, he appears to have been artificially created by Ayesha. Being a significant part of the Avengers and specifically, the war against Thanos, Warlock was expected to show up in the Infinity War which sadly he didn't. However, I wouldn't write him off just yet. I still believe, come Infinity War Part II, Warlock will prove to be a major asset for the Avengers.
Captain Marvel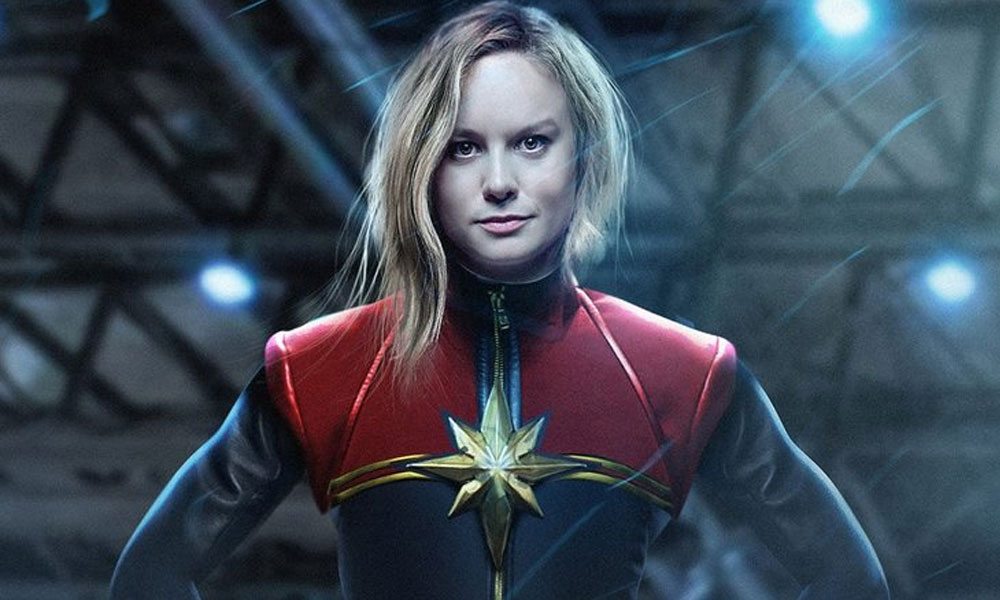 Another superhero, or rather superheroine, who was rumoured to make an appearance in Infinity Wars was Captain Marvel. Since Marvel started shooting with Brie Larson for her standalone movie involving the ultra-powerful character of Captain Marvel, there have been substantial expectations that this is being done to cement her position in the MCU. It would have made sense if that cementing involved her introduction in the war against Thanos since Captain Marvel is one of the few characters powerful enough to at least make a statement against the Mad Titan. Her involvement was slightly hinted in the post-credits scene. But the true purpose of involving Captian Marvel remains in the dark. I guess her exact role in the MCU will only be revealed after her standalone film is released in March 2019.
Future of Avengers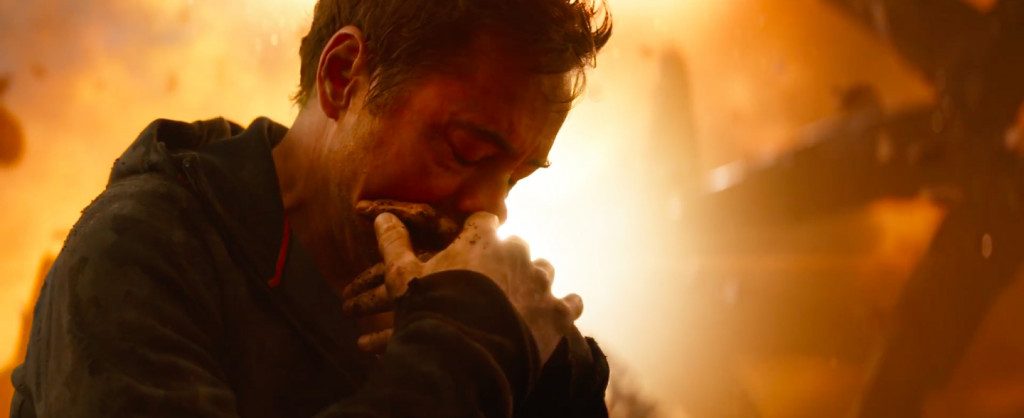 If you have seen the movie you understand when I say that the future of the Avengers seems bleak at best. No one can claim to know what will happen next after that whiplash of an ending. And when I say I hadn't this one coming, you'll have to take me at my word. I had predicted certain minor details, but the climax surprised me as much as the next guy. I will reserve my predictions for a later period until all my readers have enjoyed this masterpiece of a movie. Why spoil such a film for the ones who are still waiting to visit the theatre? However, for the time being the future of the MCU dwells in a silent and eerie darkness.
Rating: 4.5/5
Read More: All Marvel Movies, Ranked