Spin-offs can be tricky as there is the added pressure to live up to the originality and popularity of the pioneering pieces of works. Hollywood can boast of hundreds of spin-offs but very of them can match the originals in their innovation and timelessness. When James Cameron's 'Avatar' released in 2009 many people accused it to be a spin-off of 'Dances with Wolves' with some CGI thrown in. Even though the makers denied it, it got people talking in a big way. The list below features stop spinoffs/remakes which outdid even their source of inspiration either in terms of vision or business.
12. Kill Bill (2003)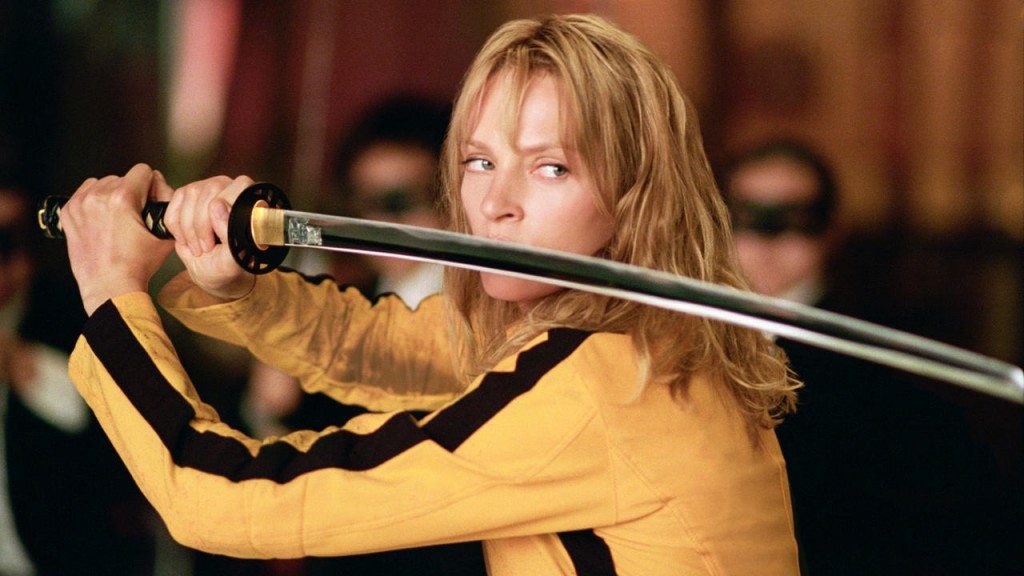 It's no secret that Quentin Tarantino has a fascination for anything Japanese – be it films, anecdotes or folklores. The reason is not hard to gauge as Oriental stories suits his kind of cinema. The elements of revenge, exoticness and a certain amount of discipline inherent in 'Lady Snowblood' – a Japanese action thriller – proved to be the perfect source of inspiration for Tarantino's 'Kill Bill' series. Both the films have thing in common; an avenging bad-ass lady warrior who won't stop until justice has been served. The original was a low budget but a critically acclaimed film with the right amount of added tension and drama but Tarantino makes sure that his version is more glam-ed up, pumped up, bloodier and a non-stop thrill ride from the beginning to the end. On an emotional level both the films will score same but as an entertainer 'Kill Bill' definitely takes the cake. Today the world knows about 'Lady Snowblood' as a mere inspiration for the 'Kill Bill' series.
11. Scary Movie 1 (2000)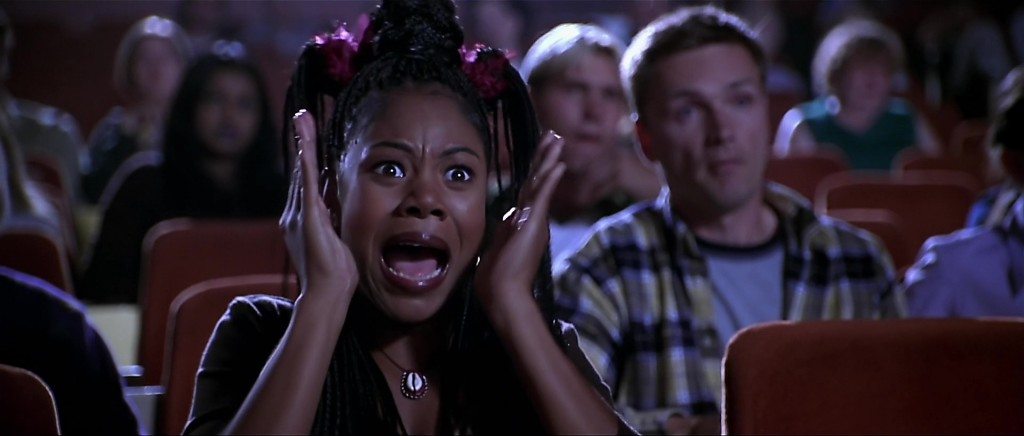 We all have seen 'Scary Movie 1' multiple times with our friends, roommates and siblings. Every time we watch it we laugh like we are listening to the jokes for the first time. There is a timeless appeal to all the films in the 'Scary Movie' franchise but the first one remains a favourite of all since it was a sort of pioneer of new whacked out kind of spoof movies with a license to cross all limits of cinematic liberties. The film derives heavily from the screenplay of 'Scream' and 'I Know What You Did Last Summer'; both very popular and successful films in their own right. It's amazing how director Keenen Ivory Wayans seamlessly blends the high points of both these films and dish out a narrative that is both original (as far as laughs are concerned), engaging and seems to make sense even with all the insanity around. A superlative Anna Faris as the flimsy and always the object of ridicule Cindy Campbell is the star and the most familiar face in the film. 'Scary Movie 1' earned more at the box office than the individual collections of both 'Scream' and 'I Know What You Did Last Summer' and while these two films loses their sheen after one viewing, 'Scary Movie 1' has passed the test of time with flying colours.
10. Reservoir Dogs (1992)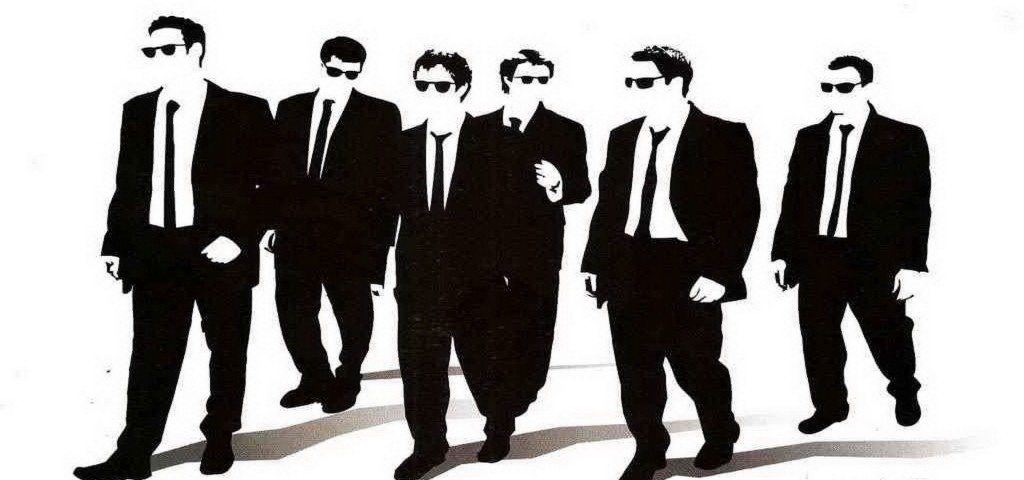 It was the Empire magazine film critic Jeffrey Dawson who first noticed that there are many similarities between Quentin Tarantino's 'Reservoir Dogs' and the Hong Kong crime drama 'City On Fire'. And the theory snowballed from there on and caught on with hardcore film lovers. The makers of 'Reservoir Dogs' however never officially accepted that it was inspired by 'City On Fire' but anyone who has seen both the films can easily notice the similarities. Tarantino of course added his own charismatic visual style to the narrative and his film clearly got a wider and more receptive audience making it one of the best cinematic experiences of the 21st century. It was further remade into a Bollwyood film by the name of 'Kaante' which is considered that rare example of a fine Hollywood to Bollywood adaptation.
9. The Departed (2006)
Martin Scorsese has a way with gangsters and police like no other filmmaker of recent times can boast of. He understands the inherent power dynamics of the scenario involved and magnifies and present the cat and mouse chase scenario in a delectable way in his films. In 'The Departed' Scorsese is in fine form and delivers the right amount of thrills and chills – especially in the climax – that you expect from a top rated thriller with some effective performances from Leonardo DiCaprio and Matt Damon. The film is an official remake of the Hong Kong crime drama 'Infernal Affairs' which is considered a cult classic in its native country. Both the films did well commercially and won tons of awards including a best picture Oscar for 'The Departed'. The American version trumps over the Cantonese one in its casualness of style and narration with a hint of dark humour in it.
8. Invasion of the Body Snatchers (1978)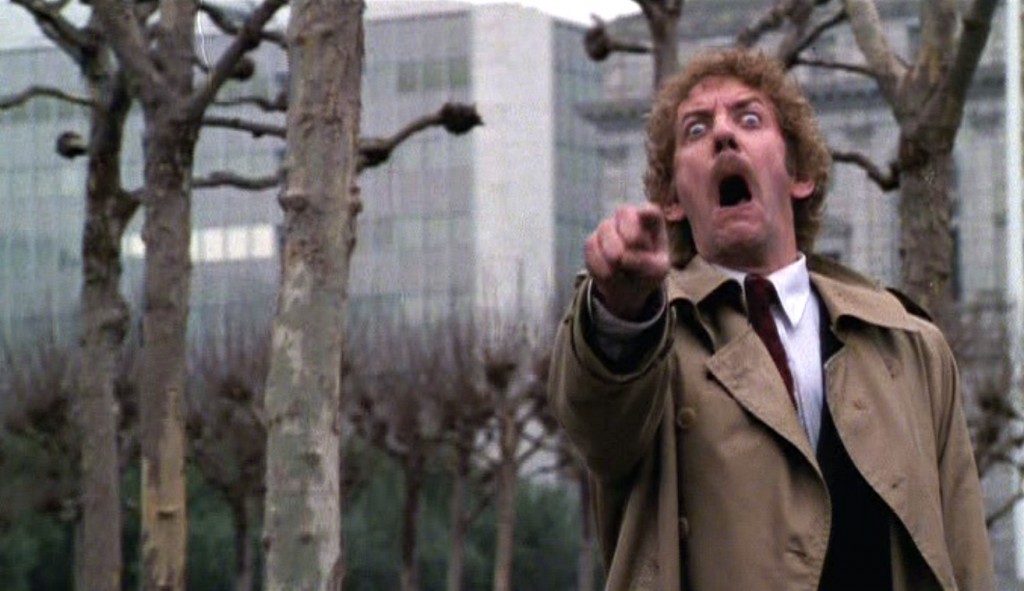 It's tough to live up to the expectations of a horror classic as there are many examples out there of getting it wrong the second time around. 'Invasion of the Body Snatchers' (1978) is remake of a 1956 film of the same name which is a science fiction dealing with creatures known as 'pod people' that exhibits qualities of both aliens and zombies. The older version was way ahead of its time in its concept, execution and vision. But the remake by Philip Kaufman had the advantage of a bigger budget and modern scientific facilities to better accessorize the idea based on the novel 'The Body Snatchers' to give the audience a better, more believable and unforgettable visual experience of horror and paranoia. Film critics all over unanimously regard it as one of the best remakes of all time.
7. Scarface (1983)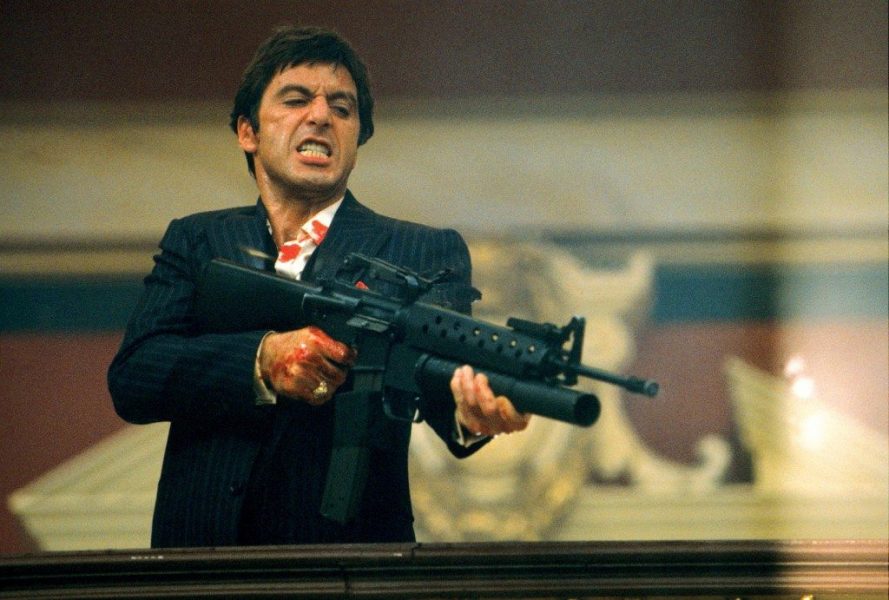 To put it simply 'Scarface' is not a perfect film but it grows on you like many bonafide classics of world cinema. It's one of the many films where Al Pacino played the charming antagonist with a crooked smile on his face and a cigar in between his lips. In this one he is Tony Monatana, a Cuban drug kingpin. He is the sole reason why the film scores over the 1932 version which featured Paul Muni in the central role. The role was a cakewalk for Pacino as he is blessed with a natural swagger and a demeanour to pull of roles with shades of grey. It also helps that he is an actor of the highest caliber which makes it such a joy to watch on-screen. From a confident and arrogant crime lord to man plagued by his own fears and disillusionment 'Scarface' is all about a lesson in how 'pride goes before a fall' and that 'a life of crime doesn't pay'. Full marks to the director Brian De Palma for successfully pulling off a timeless narrative woven around the done to death formula of the rise and fall of a drug mafia.
6. The Fly (1986)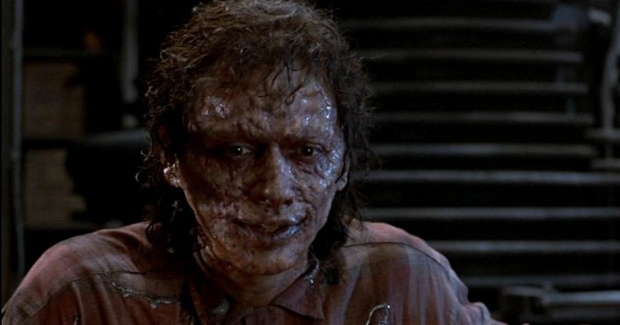 It's the film that put David Cronenberg at the centre of Hollywood's radar. He made 'The Fly' when he was at the peak of his 'body horror' phase. His films not only make you cringe with fear and sometimes disgust but it affects your psyche the most. They feed on the primal fear of human beings regarding their bodies. 'The Fly' is one of his most visceral creations brought to life by his uncompromising vision and by the rawness of actor Jeff Goldblum. Film experts were at a loss of words to describe his ingenuity and the masses also lapped up his bizarre ideas without focusing on the gory aspects of his filmmaking and rather on his wondrous world where science meets psychology. Although 'The Fly' was a remake of a 1958 film of the same name it trumps the older version with Cronenberg's inherent fascination for telling stories with a psycho-sexual twist.
5. Fatal Attraction (1987)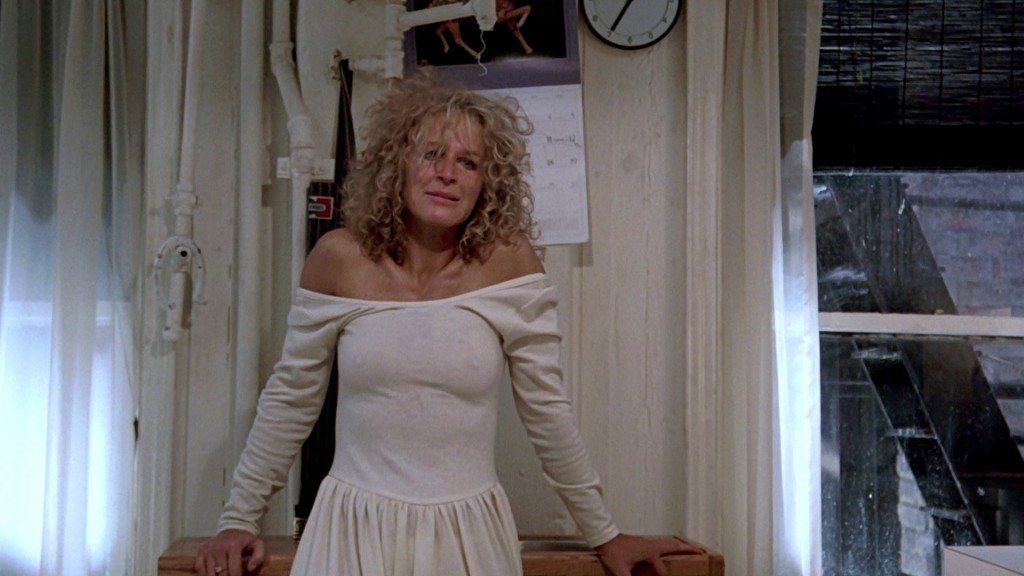 Michael Douglas and Glenn Close starrer 'Fatal Attraction' bears close resemblance to the Clint Eastwood film 'Play Misty for Me' as far as obsessive female characters are concerned. Although official records state that 'Fatal Attraction' is based on the director James Dearden's own short film 'Diversion', its structural resemblance to the Eastwood's film is more than obvious. Both the films boast of a charismatic leading man who has a one night stand with an attractive woman who just couldn't get past that moment of intimation and gets obsessed with them. Both the films are unique in the sense that the gender tables have been strategically turned where the fairer sex stalks men in a bid to occupy their mental space and to make them their own by hook or crook. While 'Play Misty for Me' is an underrated classic, 'Fatal Attraction' was a mega success with six Academy Award nominations in its kitty.
4. Ocean's Eleven (2001)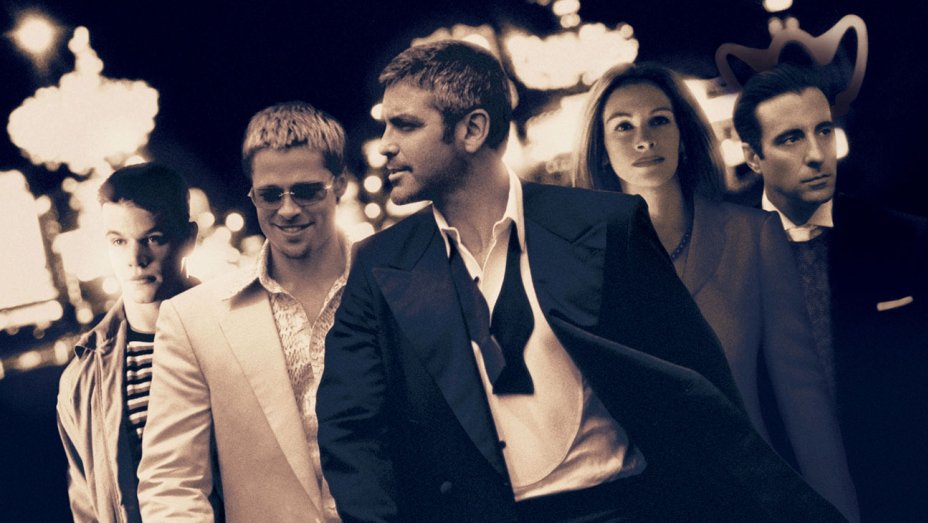 The first thing that comes to our mind when we talk about the 'Ocean's Eleven' series is the magnificent ensemble of actors and the loads of talents on display in addition to slick actions and a whole lot of glamour to boast of. Clooney, Pitt, Damon, Cheadle and Garcia form the modern day 'Rat Pack' and Julia Roberts the mysterious pretty sidekick. Director Steven Soderbergh with his characteristic versatility in acing different subject matters didn't falter in successfully remaking a heist film (the 1960 version of Ocean's 11) by adapting it cleverly to suit the taste of the viewers of a new century. With a staggering budget of $ 85 million the makers had all the luxury in the world right from casting top notch and highly in demand actors of the time to showcasing Vegas in all its glittery glory. It was a safe bet but nonetheless entertaining and a much better film than its predecessor.
3. The Magnificent Seven (1960)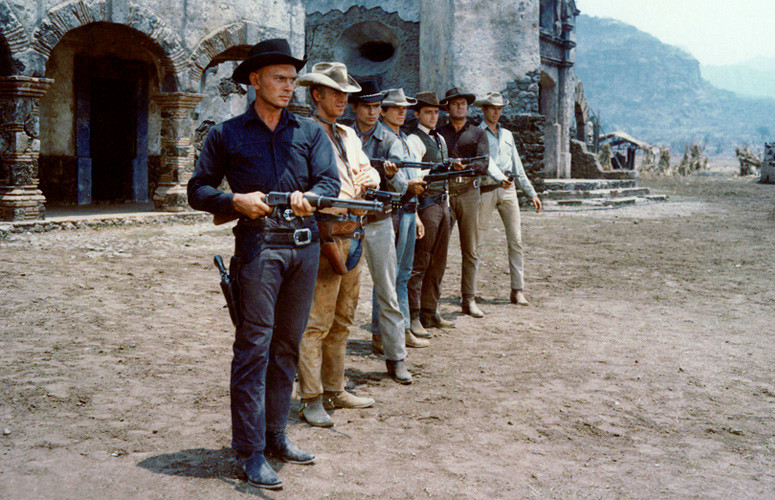 Within the vast universe of American Westerns 'The Magnificent Seven' enjoys a special position of pride for being an experimental film and the way it innovatively adapted an Oriental story for the American audience. One must be a fool to even think of outdoing Akira Kurosawa in a remake of his own film but thankfully director John Sturges had no such intentions and rather he focused his creative force on retelling a classic tale of seven warriors in a relatively modern American/Mexican scenario. In keeping with the spirit of the list, even though 'The Magnificent Seven' is no 'Seven Samurai' but it remains one of the finest Hollywood adaption of a Kurosawa classic and a perfect way to get a glimpse of the genius of Kurosawa for the vast majority of English speaking audiences. It also helps that 'The Magnificent Seven' is one of the finest Westerns ever made.
2. Cape Fear (1991)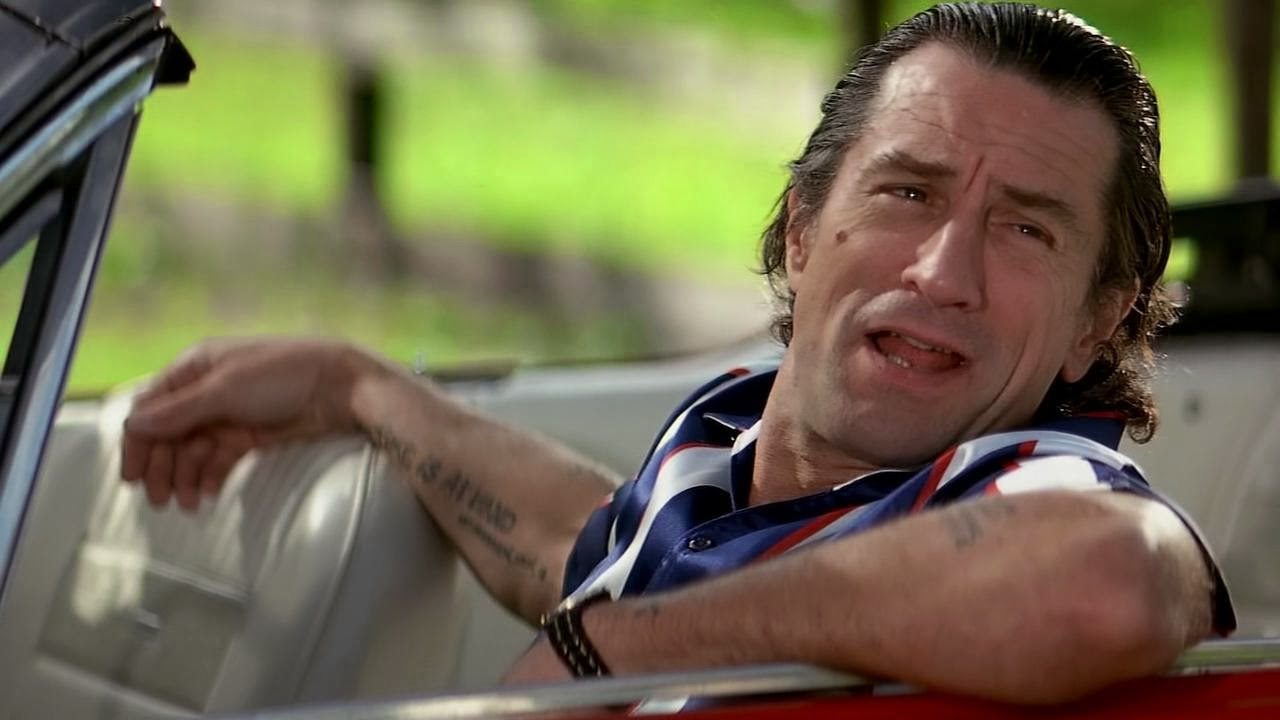 When someone like Martin Scorsese decides to remake a film then he must have his reasons, good of course. 'Cape Fear' is classic Scorsese territory involving an ex convict inflicting revenge upon the family of a lawyer whom he blames for his 14 year long imprisonment. The film constantly keeps you on the edge of your seats with the help of a menacing antagonist who is hell bent on revenge. The strength of both the versions of the film (1991 and 1962) lies in its casting the right actor for the part of the bad guy. This is where Scorsese's version scores over the original. Robert De Niro as Max Cady is so deliciously evil that one might even suffer from Stockholm syndrome. It was the seventh collaboration between Scorsese and De Niro and although not their best film together but it was different and fun for sure.
1. A Fistful of Dollars (1964)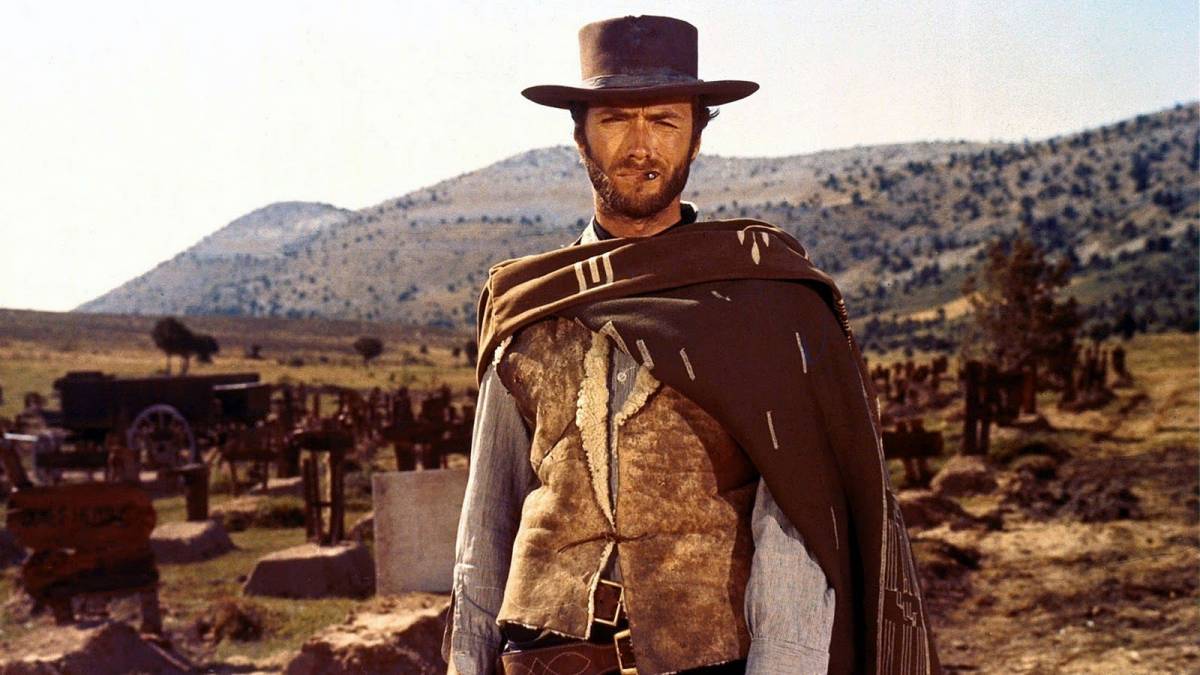 The number one film on the list has many interesting historical anecdotes. It was the first leading film role of the evergreen Clint Eastwood. The film 'A Fistful of Dollars' was a pioneer of the sub-genre of Spaghetti Western, a term used to describe Western films made with a low budget in Europe by Italian directors. It is said that the film's story bears close resemblance to Akira Kurosawa's Japanese period drama 'Yojimbo' and that the makers had not taken any official permission to adapt it to an Italian-English co-production, which led to much publicized legal battle which ended in favour of the original makers. Despite the legal setback 'A Fistful of Dollars' is a classic in its own right and not only launched Eastwood's career but also gifted a new genre to the world of cinema. The film's success also marks one of the few occasions when someone came close to outshining a Kurosawa classic.
Read More: Best Movie Sequels