No matter how cynical we are, we've all, at some point in our lives, have been forced face the brutal realities of the most vulnerable human emotional called love. We may come across at least a dozen of clichéd quotes about love and longing everyday and as much as we love to dismiss them, deep down, we know they are true. As human beings, we all fear distance and we freak out when we are forced to deal with the situation of having to be far away from our loved ones. Remember Woody Allen's face when his lover left him and decided to leave the country for 6 months in 'Manhattan'? There are many complicated angles to a long distance relationship, but the issues, at their core, are always the simplest, but the truth is, we don't see them; perhaps we don't to.
To make a film about a long distance relationship could be extremely challenging and very few films have managed to capture the awkwardness, the insecurities, the anxiety, the longing that couples have to go through while they're far away from their lovers. And I must admit that it was a really difficult task to come up with this list, but I genuinely hope that I've not disappointed my beloved cinephiles out there. Here is a list of top long distance relationship movies ever. You can watch some of these best movies about long distance relationships on Netflix, Hulu, or Amazon Prime.
10. Cast Away (2000)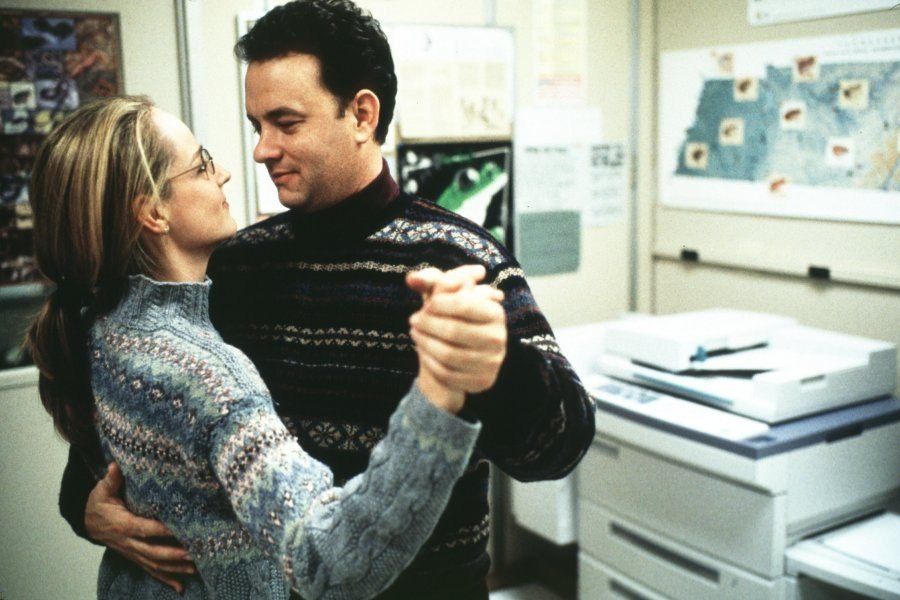 Perhaps I'm a bit too biased here, but in my opinion, 'Cast Away' is a film that says love transcends distance, time and boundaries. Under the guise of a survival film, 'Cast Away' manages to capture the true essence of love in a way very few romantic films could ever do, which is what made this Robert Zemeckis classic a film for the ages. Tom Hanks plays a Fed Ex engineer who is extremely busy with his work schedule and is planning to get engaged to his long-time girlfriend after an official trip to Malaysia. His flight, however, gets marooned on an isolated island after a crash and he is stranded in the middle of nowhere, with no food and water to survive. With no one to talk to except a volleyball, and living in the most miserable condition, the only thing that keeps him going and gives him hope is love. Tom Hanks' Chuck Noland continues to live in our memories and though he may have delivered more dramatic performances in his career, this one remains his most honest, emotionally draining one.
9. Going the Distance (2010)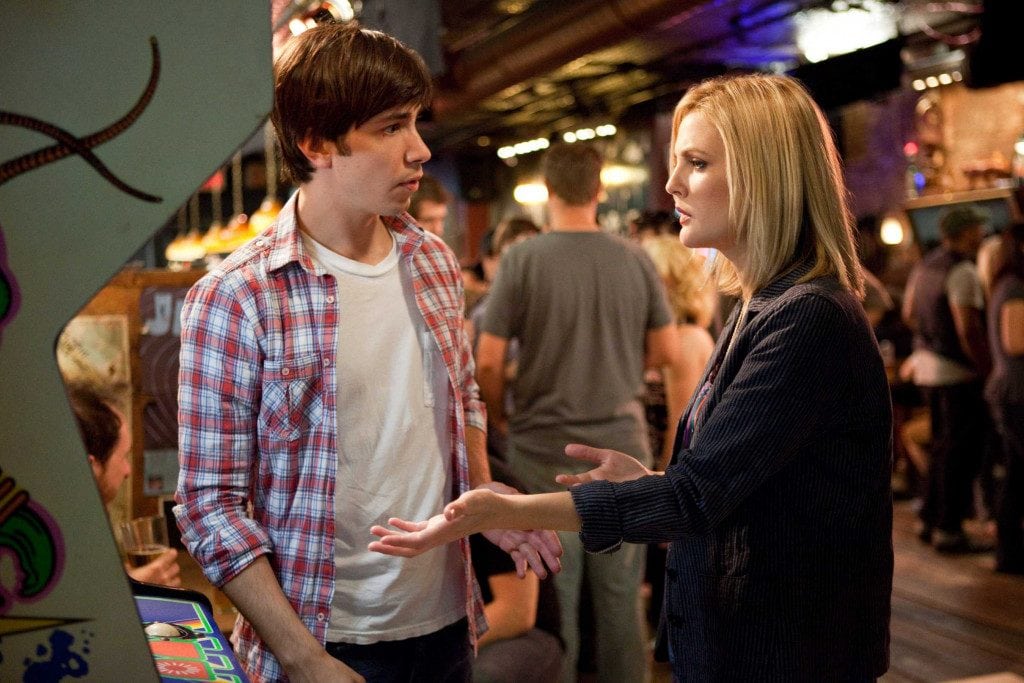 An endearing romantic comedy drama that tells the story of a woman who falls in love with a New Yorker, but needs to return to San Franciso after her internship in New York. 'Going the Distance' may not be as touching or honest as some of the other movies on the list, but it sure strikes a chord in you with its endearing simplicity and warmth. The film manages to capture the fear, anxiety and all the insecurities that couples go through in long distance relationships, and by blending elements of humor, the film turns into an absolute delight though the writing seems off in parts. Barrymore and Long share impeccable onscreen chemistry, which elevates the film to another level. If you're going through a rough breakup, this might just be the one you need to gather yourself.
8. Like Crazy (2011)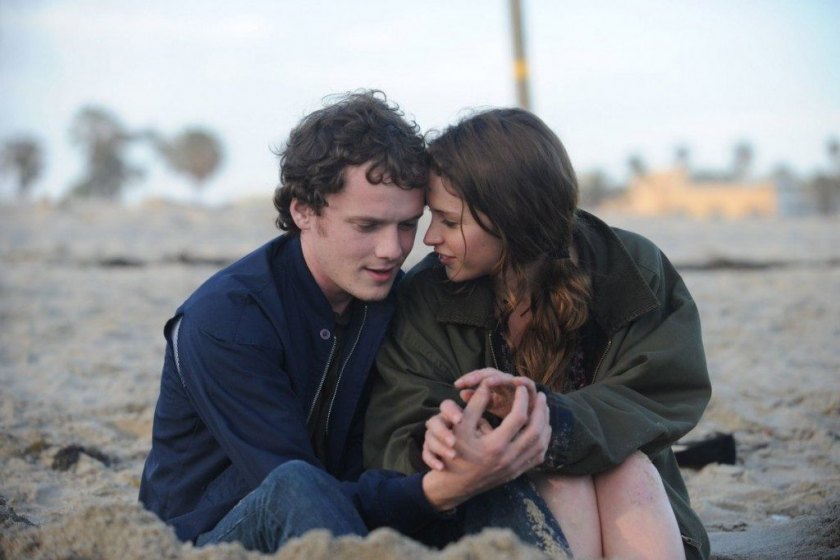 A highly underappreciated classic, 'Like Crazy' tells the story of a British woman who falls in love with an American student. When she's denied a student visa, things take a turn and the couple drift apart and are forced to deal with painful realities of a long distance relationship. Though the film relies a bit too much on melodrama, the writing works for the most part and we feel for the characters' plight and both Felicity Jones and Anton Yelchin give incredibly touching and heartbreakingly honest performances that would stay with us for a long, long time.
7. Nights and Weekends (2008)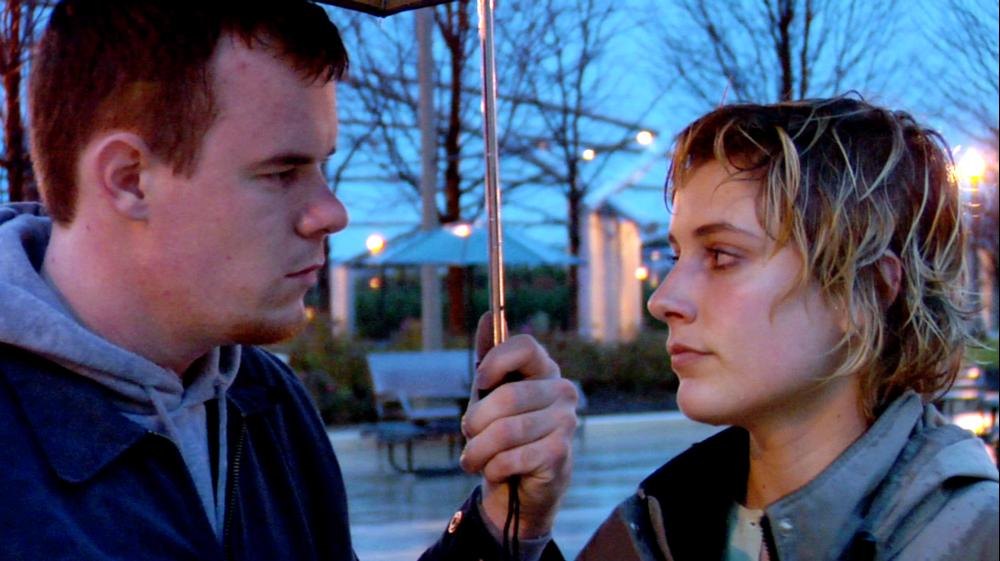 'Nights and Weekends' is one of the most honest and painfully realistic movies about long distance relationships. It manages to capture the awkwardness, the tension, the nervousness and the uneasiness that couples have to go through when they meet their long distance partners. Greta Gerwig and Joe Swanberg, who also directed and produced the film, deliver wonderful performances that seamlessly blend humor with a tinge of sadness. The films portrayal of the relationship and the struggles the couple go through are quite raw and brutally honest. Though some may find the film's overt frankness a bit too pretentious, there's no denying the fact that film manages to reflect on the painful realities of long distance relationships in modern society.
6. You've Got Mail (1998)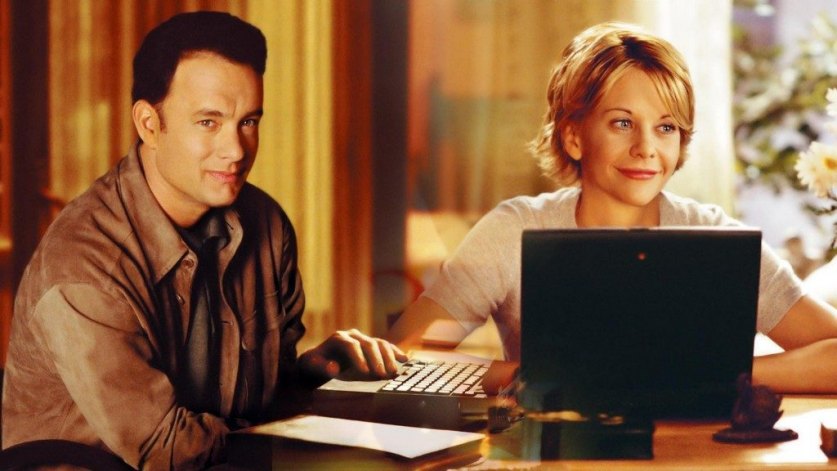 One of the defining rom-coms of the 90s, 'You've Got Mail' features Tom Hanks and Meg Ryan as lovers who meet on an online dating website. The two never meet and do not talk about details concerning their personal lives, but bond over shared interests and thoughts. Their love for music and books bring them closer to each other and when they decide to meet, they realize that they are business rivals in real life. The chemistry between the leads make the film a treat to watch and holds the film together. A must watch for all those hopeless romantic freaks out there!
5. The Before Series (1995, 2004, 2013)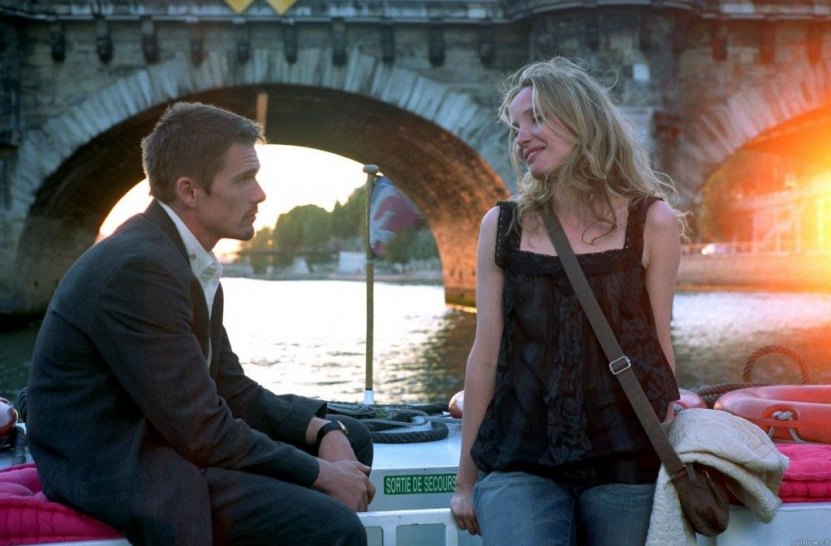 Cinephiles are now used to seeing Richard Linklater's iconic romance trilogy in almost every single list related to love. One just cannot overlook what the 'Before' series did to the romance genre with its astonishing simplicity and striking honesty. Two people, in their 20s, at the peak of their youthful desires and romantic powers, meet at a train and spend a day together in Vienna. They roam around the streets, talk about their past, their dreams and desires, make love and eventually part ways. They meet 9 years later, in the series' second installment, and they talk about the night they spend together and it would only take them a couple of hours to realize they were too stupid to let each other go, nine years back.
4. The Lunchbox (2013)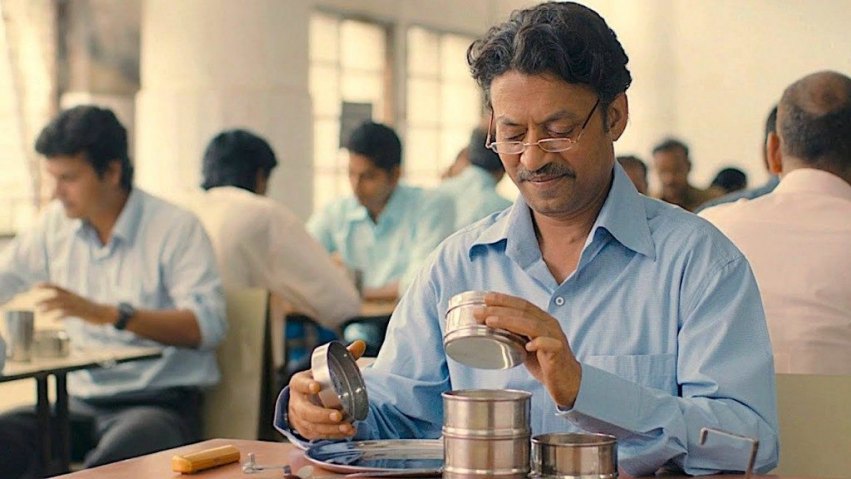 This may come off as a bit of a surprise because 'The Lunchbox' isn't a conventional long distance love story. In fact, it isn't a conventional love story at all. 'The Lunchbox' takes its inspirations from the classic 50s Hollywood cinema and blends it with that European sense of restraint, giving us a film for the ages. The great Irrfan Khan stars in the lead role, as Sajan Fernandes, a soon to be retired government official who receives the wrong tiffin box and soon develops a special bond with the person sending it to him. As the two exchange letters, their friendship eventually turns into romance which provides solace to the loneliness engulfing their lives. The highlight of the film is Irrfan Khan's wonderfully nuanced performance as Sajan Fernandes, but Nawazuddin Siddqui and Nimrat provide great support with equally moving performances that are sure to stay with us for a long, long time.
3. The Notebook (2004)
One of the most popular romantic movies of all time, 'The Notebook' depicts the pain, anguish and rage of a young couple who falls in love in the 1940s. Their deeply passionate affair ends when one of them moves to a new town, as they drift apart and struggle to stay in touch with each other. Years later, however, they meet again and passionately make love in an iconic scene that is now regarded as one of the most evocative, sensual movie scenes of all time. Though the film relies heavily on melodrama, parts of it work extremely well due to the performances and the chemistry between the two leads.
2. Sleepless in Seattle (1993)
This classic Hollywood rom-com starring the iconic on-screen couple, Tom Hanks and Meg Ryan, tells the heartwarming story of a man whose kid, after losing his mother, helps his lonely father find a companion on a national radio talk show. After Sam (played by Tom Hanks) shares his feelings for his wife on-air, Annie begins to develop a strong sense of affection towards him and ends up falling in love with him.. Sam lives in Chicago while Annie lives in Seattle, and the film depicts events and circumstances that lead to the couple finally getting to meet each other.
1. Atonement (2007)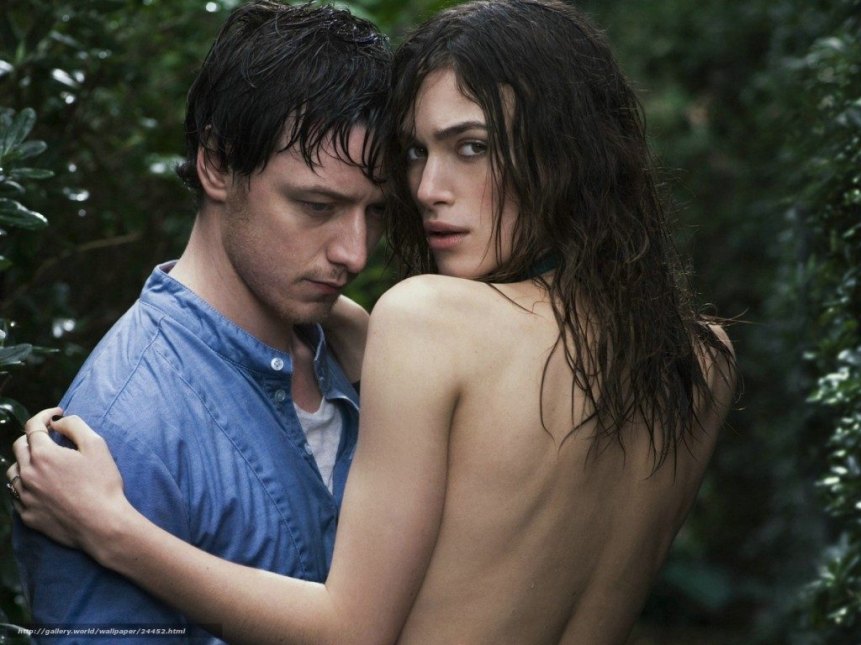 Arguably one of the finest romantic dramas of the 21st century, 'Atonement' tells the story of a teenage girl named Briony who accuses her sister Cecilia lover for a crime he did not commit, after she found out that they were having an affair. Things further get complicated after Cecilia's lover goes to jail and the film beautifully manages to portray the painful realities of love that knows no distance and no boundaries. The couple stay in touch with each other through letters, as they struggle to survive the war. Keira Knightley gives the performance of a lifetime, portraying Cecilia with such vivid intensity that evokes a whole spectrum of emotions in you.