Fans of science-fiction must all know about 'Cloud Atlas', the epic thought-provoking flick, written and directed by Lana Wachowski, Lilly Wachowski, and Tom Tykwer. It is the movie adaptation of the eponymous 2004-published novel, penned by David Mitchell. The complex plot of the 2012-released film comprises six stories, happening in different timelines. Described as a type of pointillist mosaic, 'Cloud Atlas' boasts a star-studded ensemble cast, led by Tom Hanks, Halle Berry, and Jim Broadbent. Upon its release, the film, in spite of receiving polarizing reviews from critics, was nominated for a Golden Globe Award and multiple Saturn Awards, winning two.
Packed with a thought-inducing, convoluted plot and eye-catching visuals, 'Cloud Atlas' is an ambitious project. Dubbed as one of the most daring and visionary films ever made, you need to wrack your brain to connect the dots between the different story arcs. If you wish to watch more such movies that are similar to 'Cloud Atlas', which offer the scope of a rigorous mental workout, then give our list a glance. Most of these films are available for streaming on Netflix, Amazon Prime Video, or Hulu.
5. Inception (2010)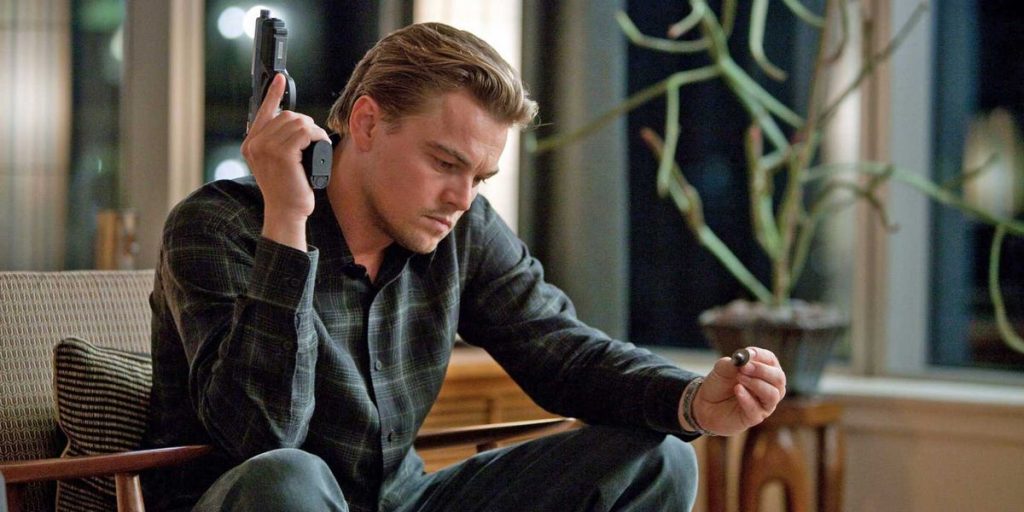 The first film that strikes us directly after watching 'Cloud Atlas' is 'Inception'. Written and directed by none other than the legendary Christopher Nolan, it is helmed by Leonardo DiCaprio as the lead character — a professional thief who enters the subconscious mind of people and steals vital information. However, when he is given the option to have his criminal past erased if he can embed another person's idea in a certain individual's subconscious, he decides to accept the deal. Starring Ken Watanabe, Joseph Gordon-Levitt, Marion Cotillard, Ellen Page, Tom Hardy, Dileep Rao, Cillian Murphy, Tom Berenger, and Michael Caine in additional roles, the film is inspired by the concept of dream stealers and lucid dreaming. Branded as one of the finest films of the century, 'Inception' bagged four Oscars as well.
Read More: Best Movies Like Inception
4. Interstellar (2014)
Yet another masterpiece by Christopher Nolan, 'Interstellar' stars Matthew McConaughey, Anne Hathaway, Jessica Chastain, Bill Irwin, Ellen Burstyn, Matt Damon, and Michael Caine in the lead roles. The story takes place in the dystopian future where humans, in a bid to survive, send a team of astronauts through a wormhole to search for a habitat. After its premiere, owing to its mind-numbing concept, spanning different timelines and exploring the five dimensions of space, it was the tenth-highest-grossing film of 2014. It opened to immense positive reviews from critics and won an Oscar at the 87th Academy Awards for Best Visual Effects.
Read More: Best Movies Like Interstellar
3. The Matrix Reloaded (2003)
'The Matrix Reloaded' is another science-fiction drama, written and directed by the Wachowskis (Lana and Lilly). Created as the first sequel to 'The Matrix', its story is further expanded by the video game Enter the Matrix and The Animatrix and multiple short animations. Although the first film of the trilogy established the legacy of 'The Matrix', franchise, its characters, and the city of Zion, 'Reloaded' leaves you baffled after reaching its conclusion. In fact, the last conversation between Neo and 'The Architect' is simply gibberish to the regular viewer.
Read More: Best Movies Like The Matrix
2. Vanilla Sky (2001)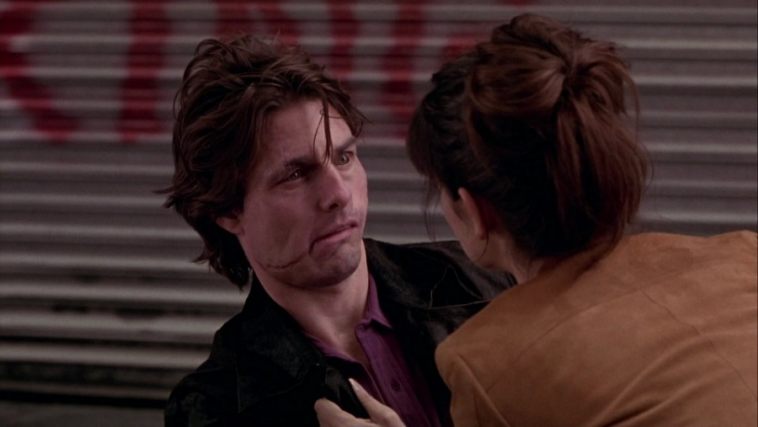 'Vanilla Sky' is the 2001-released acclaimed science fiction psychological thriller, which is directed, written, and co-produced by Cameron Crowe. Created as the English version of the Spanish masterpiece, 'Open Your Eyes', its stars Penelope Cruiz, Cameron Diaz, and Tom Cruise in the lead roles while bringing in the weirdest mix of science fiction, romance and reality warp. An Academy Award nominee, 'Vanilla Sky' is Crowe's second effort as a director, and his story is about a privileged, arrogant publishing magnate who becomes a victim of a tragic car crash and wakes up with a disfigured face. Delving deep into the concepts of the dream-state and a person's subconscious, it presents a complicated storyline that is difficult to understand if you do not pay attention.
1.Under the Skin (2013)
Winding up this list is Johnathan Glazer's science fiction art-house film 'Under the Skin'. Starring Scarlett Johansson as the nameless protagonist, its script is written by Glazer and Walter Campbell. Loosely based on the eponymous 2000 published novel, penned by Michel Faber, it follows an otherworldly woman who survives by preying on men in Scotland. It tries to explore the alien's point of view about humanity and opened to critical acclaim after its release. Of course, the story is highly elusive — and you are definitely a genius if you can make complete sense out of its complex storyline.
Read More: Best Mind-Fuck Movies on Netflix