Rogue Warfare (2019) is a high octane, action-packed war movie. A team of elite soldiers from all over the world joins forces to take down a terrorist group and its evil supreme leader. The film is directed by Mike Gunther and stars Will Yun Lee, Jermaine Love, Rory Markham, Marwan Naji, and Essam Ferris. If you're a fan of the "guns and tanks" genre and want to watch other movies like Rogue Warfare that are based in war-like situations, then read on below for our comprehensive list. You can watch several of these movies like Rogue Warfare on Netflix, Hulu, or Aamzon Prime.
7. Act of Valor (2012)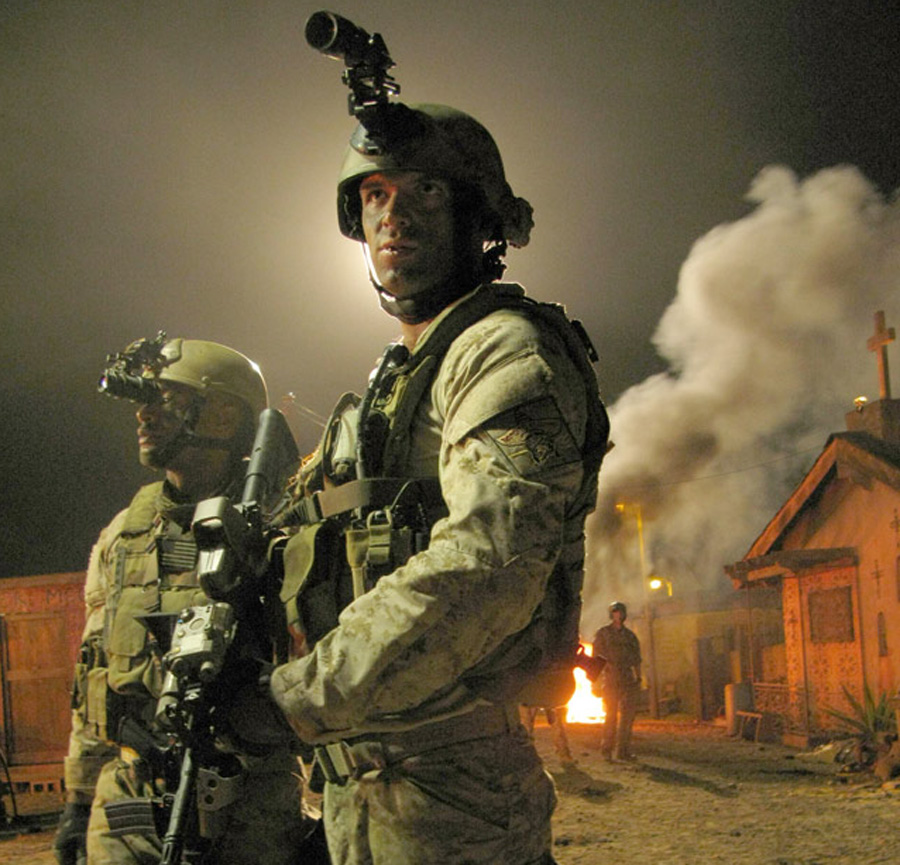 A team of US Navy SEALs unite to rescue a kidnapped CIA operative but end up discovering that the fate of their country hangs undecided in the face of a terrifying global threat. It is produced and directed by Mike McCoy and Scott Waugh and written by Kurt Johnstad. It stars Alex Veadov, Roselyn Sanchez, Nestor Serrano, Rorke Denver in key roles.
6. The Kill Team (2019)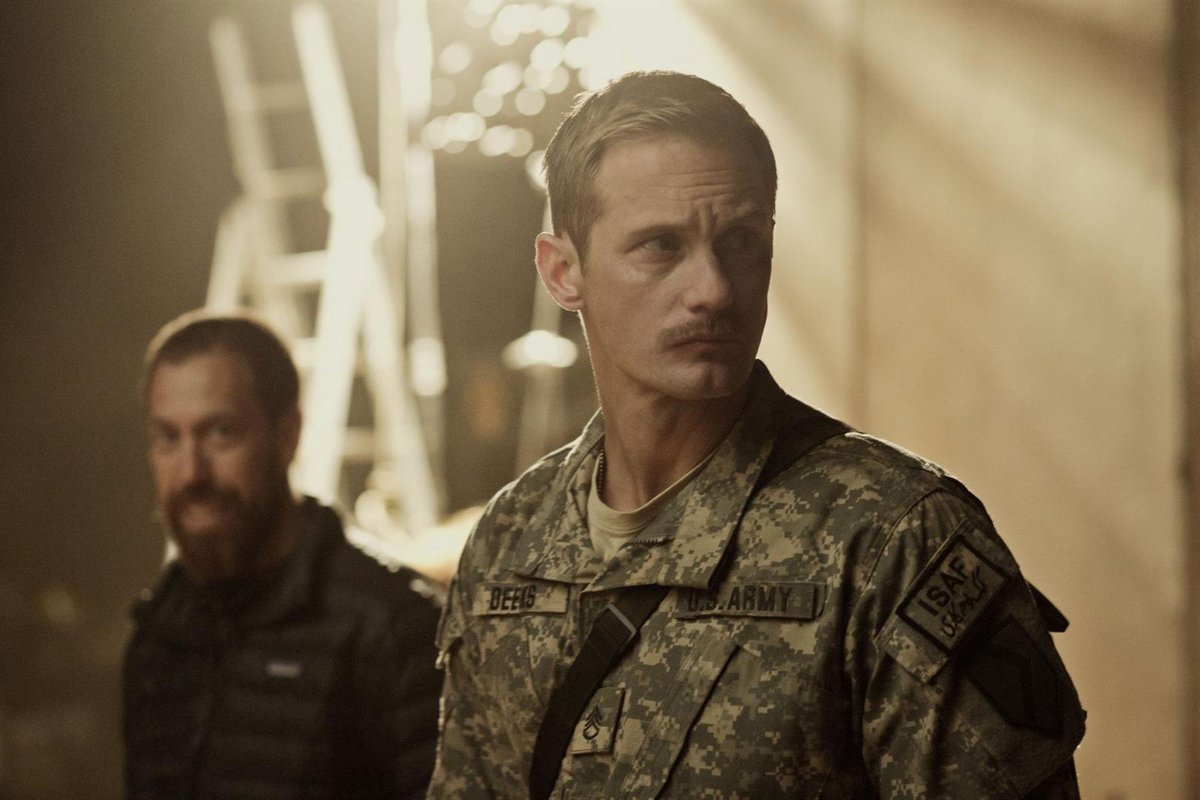 A young US soldier witnesses other recruits killing innocent Afghan civilians under the directions of a sadistic sergeant. This leads him to think he might be killed by the very people he was supposed to serve alongside. This film is a sincere commentary on actual wartime atrocities committed by soldiers on civilians and the moral compromises they have to make. It is directed by Dan Krauss and stars Nat Wolff, Alexander Skarsgård, Adam Long, and Jonathan Whitesell.
5. 6 Underground (2019)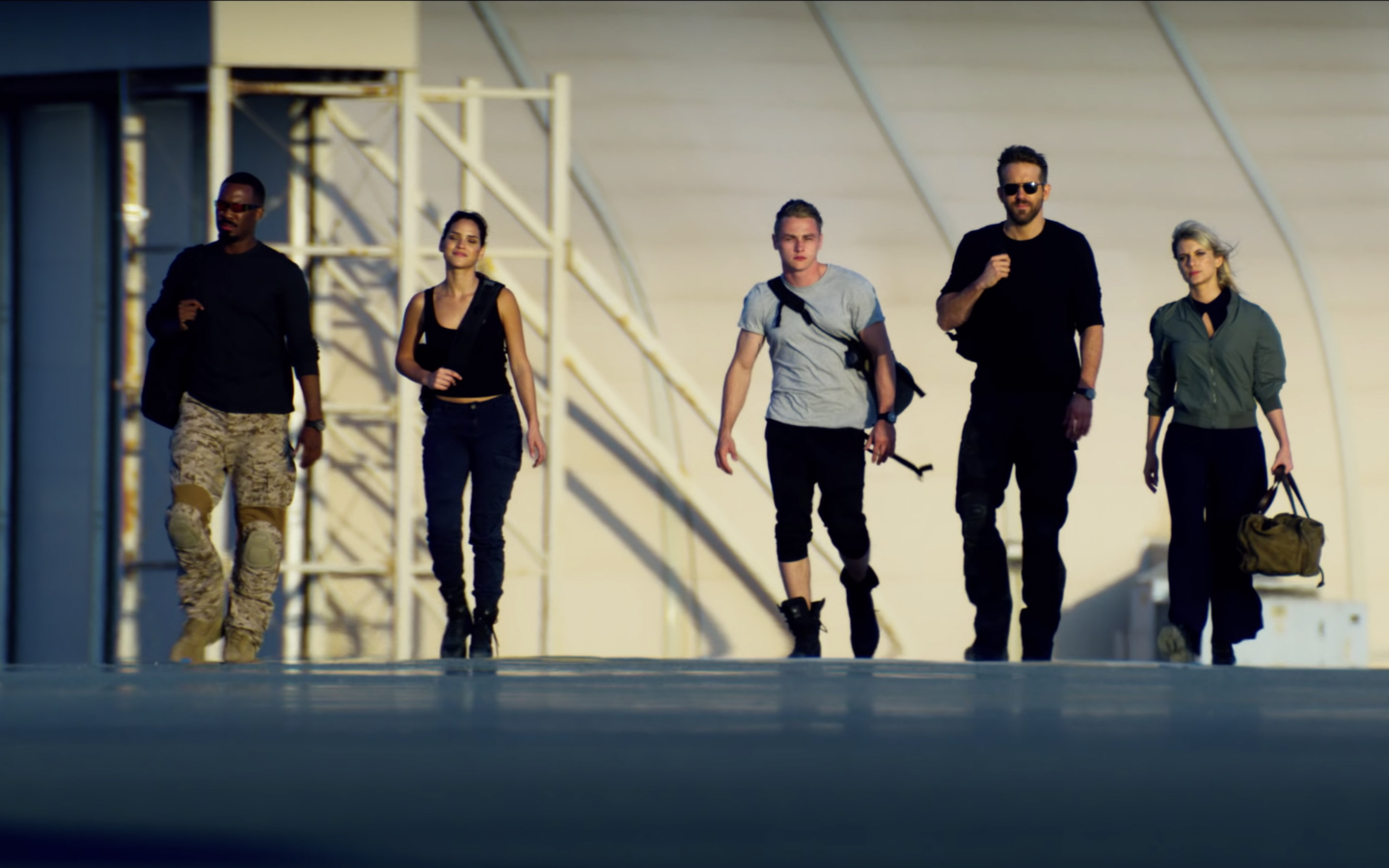 Six uniquely gifted and skilled people from around the globe are chosen to form an elite squad. They fake their own deaths and band together to take down an evil dictator. This action thriller is directed by Michael Bay and written by Paul Wernick and Rhett Reese. Starring Ryan Reynolds, Mélanie Laurent, Manuel Garcia-Rulfo, and Ben Hardy.
4. 12 Strong (2018)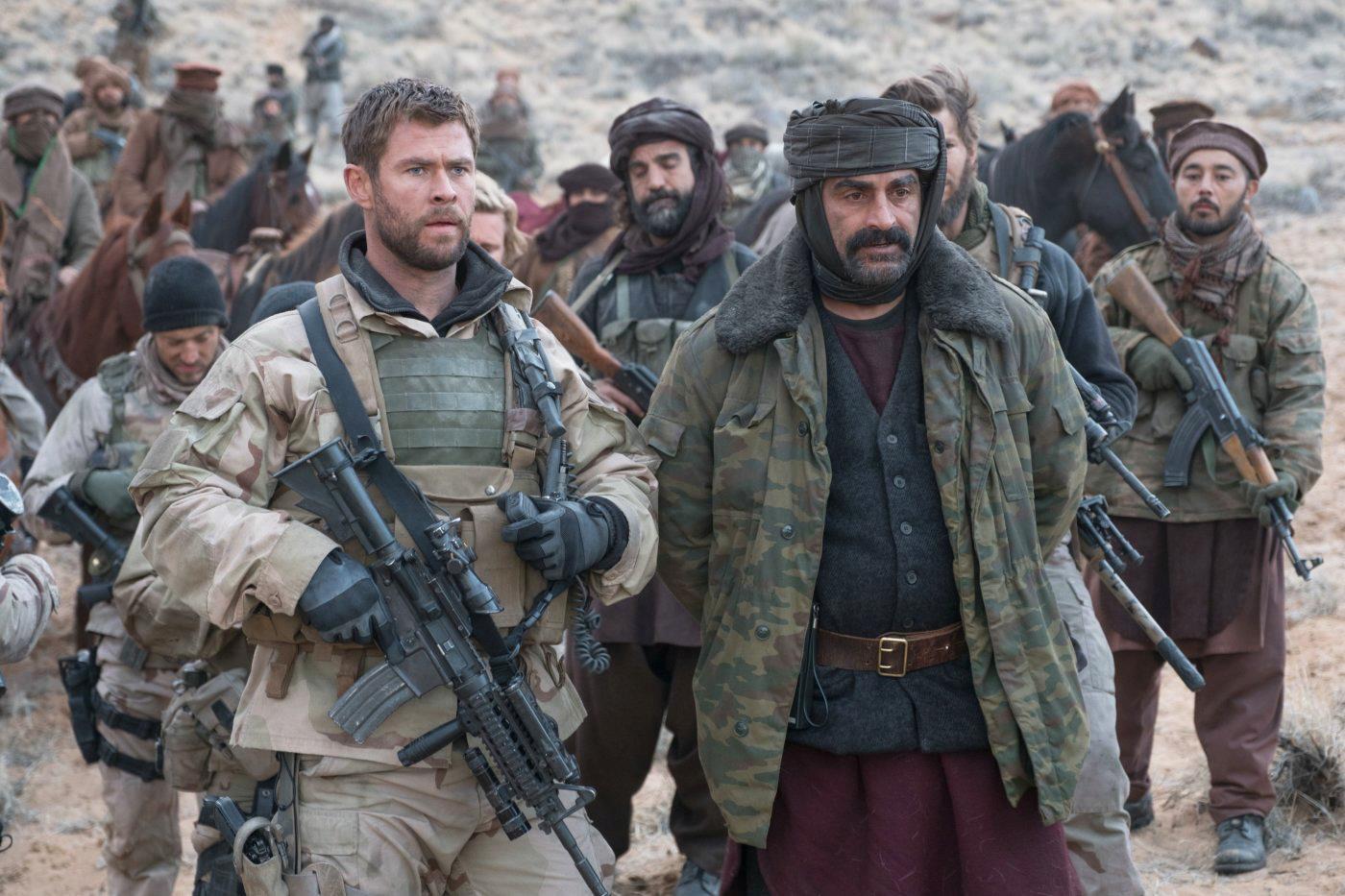 This movie draws inspiration from true events and follows the heroic story of Captain Mitch Nelson who led a team of US Special Forces into Afghanistan, after the 9/11 attacks. On this dangerous mission, they enter into an uneasy partnership with Northern Alliance to take down the Taliban and its al-Qaida allies, facing odds that are overwhelmingly not in their favor. It is directed by Nicolai Fuglsig and the cast comprises of Chris Hemsworth, Michael Shannon, Michael Peña, and Navid Negahban.
3. Pearl Harbour (2001)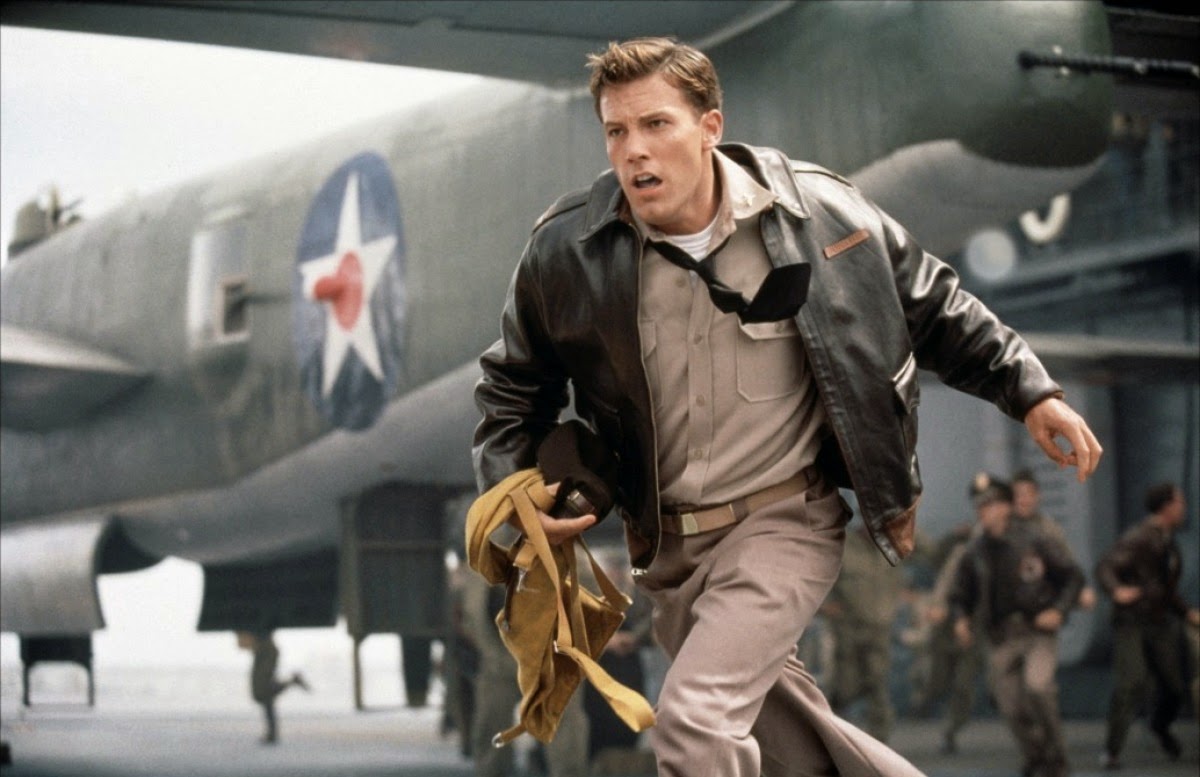 Directed by Michael Bay, this movie follows the love triangle between childhood friends Danny and Rafe and a war-time nurse they met while serving as army pilots. The three of them find themselves in the middle of an awkward romantic entanglement when the Japanese bomb their base at Pearl Harbour during World War II. A moving love story set amidst wartime frenzy, this film is a perfect watch for people who appreciate both war flicks and romances. The movie features Ben Affleck, Josh Hartnett, Kate Beckinsale, Jon Voight, Jennifer Garner, Cuba Gooding Jr., and Alec Baldwin.
2. Dunkirk (2017)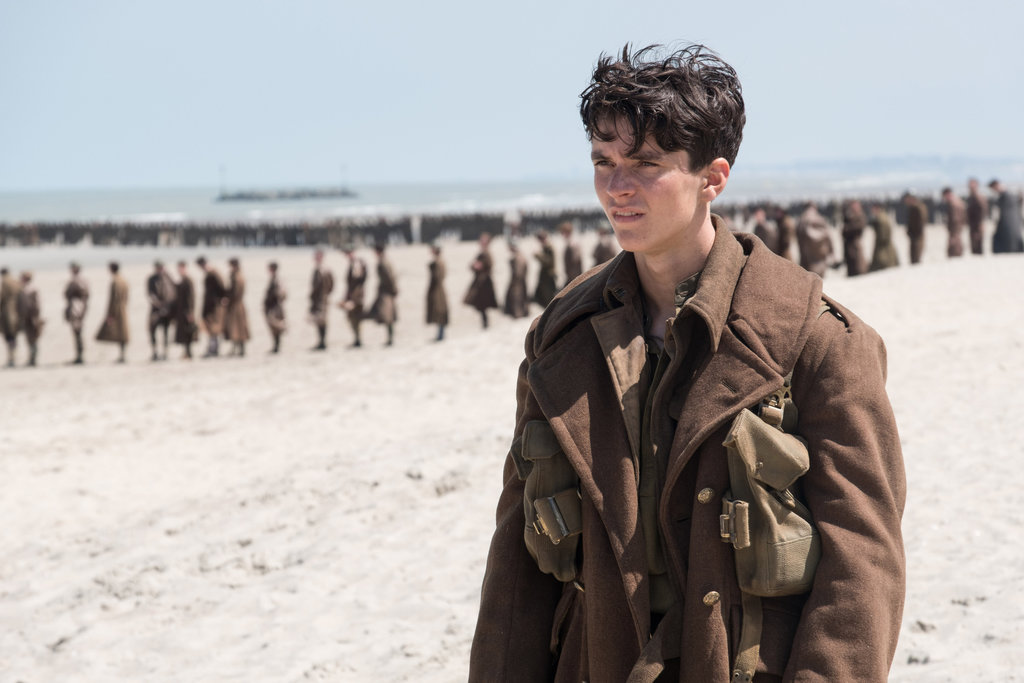 Everyone's favorite genius director Christopher Nolan made this work of art that follows the evacuation of English, French and Belgian soldiers who are taking a beating in an arduous battle with German forces in the town of Dunkirk. Starring Fionn Whitehead, Barry Keoghan, Mark Rylance, and Tom Hardy, this movie is nothing short of a cinematic masterpiece.
1. Saving Private Ryan (1998)
During the Normandy invasion of World War II, Captain John Miller and his team are assigned the task of searching for (and bringing safely back home) Private James Ryan, whose mother has already lost three sons and the president feels they just cannot ask her to sacrifice her last remaining son also. Trust us, this film is pure gold. It has action-packed war scenes and beautifully depicts the moving humanity of its protagonists in the setting of an inhumane war. It is powerful, uncompromising, devastating – all at once. Directed by Steven Spielberg and starring Tom Hanks, Matt Damon, Tom Sizemore, and Edward Burns.
Read More: Rogue Warfare Ending, Explained