Roger Ebert. The man is unanimously celebrated among film buffs as he is considered to be the greatest film critic of all time. From his popular TV review show 'At the Movies' with fellow critic Gene Siskel to his alluring writing style, Ebert has proved that consideration to be the truth. He flushed out all his love for films in each and every one of his reviews and thought of cinema as "the greatest art form ever conceived for generating emotions in its audience". The fact is that Roger Ebert loved cinema, and his opinions on each film he saw was well reasoned.
While watching his show from the '80s, I've always thought of his co-host, Gene Siskel, to be the more tolerant reviewer. On the show, both of them used to diplomatically (and at times rather childishly) display their thoughts on films, and Siskel usually came off as the one ready to accept controversial methods and practices in cinema. This is not to say that Ebert didn't, but he wasn't too keen on them, and it does show on this list, which upon researching I came to the conclusion that some of the selections caused considerable squabble in their time due to what they showed.
Ebert's reviews are works of art by themselves. His immaculate choice of words mostly do justice to the film being critiqued, and they are a joy to read as well. He starts off by giving a brief glimpse into his thoughts, before diving into his main points, beginning with the good and concluding with the bad. The films on this list are ones he rated zero stars out of four, which also meant that he gave them the very popular 'thumbs down'. Many of them are bad, but they are worth a watch due to what was portrayed or how it impacted modern culture, and the others are pretty good in my opinion, but ultimately, the person watching a film is the only one who is able to have a personal opinion on it. So why don't you be the judge?
10. Police Academy (1984)
Roger Ebert considered 'Police Academy' to be a poor attempt at satire trying hard to recreate the success of 'Airplane!'. He thought of the film as unrealistic and predictable, and I do agree to this. Everything's been done before, all the plot devices are cliches and nothing about the overall story is intriguing in the slightest way. There is a reason as to why this film spawned 7 other movies based on the same concept though, and that's plainly because it is funny. Sure, there may be a lot of silly slapstick and crude humor, but it does hit most of the time. The film is a hoot, and its only purpose is to make the audience laugh. I had a good time with it even though I recognize its many faults. The film is set to the same style of 'party' movies like the 'Scary Movie' series, and it should be able to bring a smile on many faces.
9. North (1994)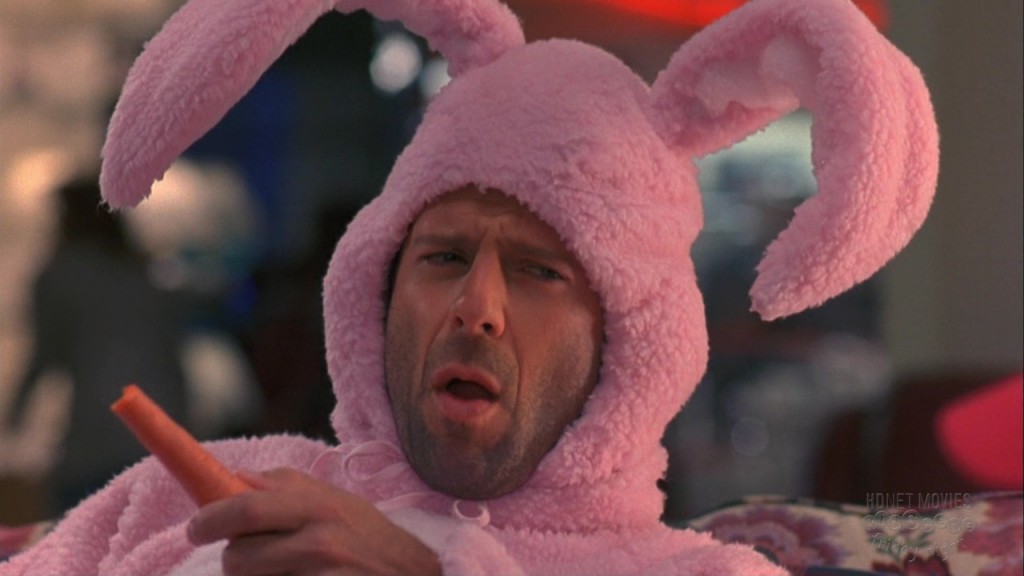 When a film can make people like Gene Siskel and Roger Ebert cringe long after watching it (as they mentioned on their show), there must surely be something of some kind of value to obtain from that picture. Rob Reiner, director of classics like 'Stand By Me', 'When Harry Met Sally…', etc took up this project in 1994 and created one of the most disappointing films ever. None of the jokes hit, and absolutely nothing about it is even remotely humorous. The characters are merely elements of a senseless plot involving divorces and a bunny rabbit played by Bruce Willis. Despite all this, the fact that it's so bad helps it to step into the negative realms of comedy and actually be funny once again. The story is about a boy played by Elijah Wood who leaves his bickering parents. The film is filled with strange stereotypes and tongue-in-cheek comedy elements that don't even come close to being funny. There's a song thrown in there as well. Overall, 'North ' is a confused mess of a film that never at one point strikes up some sort of merit for its sake, but therein lies the humor.
8. Freddy Got Fingered (2001)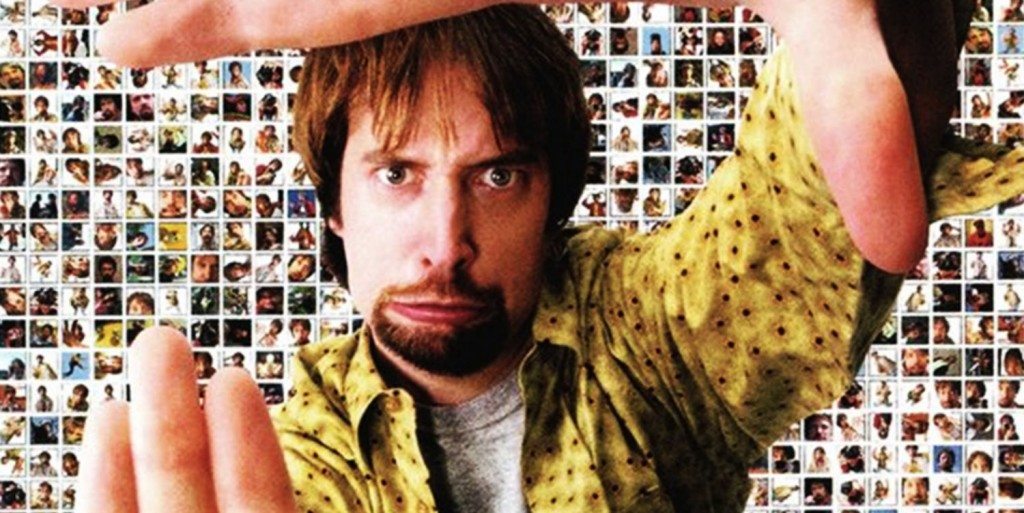 Roger Ebert wrote about this film the following:
"This movie doesn't scrape the bottom of the barrel. This movie isn't the bottom of the barrel. This movie isn't below the bottom of the barrel. This movie doesn't deserve to be mentioned in the same sentence with barrels."
There are good reasons as to why he typed this out too. 'Freddy Got Fingered' is as disgusting and annoying as a film can get. Tom Green, the director, writer, and star seems to have a very slim idea of what makes things funny. The film goes on to tell the tale of a cartoonist, who wants to be big, and details his relationship with his father, girlfriend, and the works. There are scenes which are absolutely gory that you'll wonder whether you walked into a horror film. If you haven't figured it out so far, the characters and screenplay aren't all that great either. The reason this film is one you must check out is because it has a massive cult following, with many people describing the film as a misunderstood piece of art satirizing modern comedies. I happen to think that it comes nowhere close to such praise, but since opinions are bound to differ, especially with a film as "different" as this, you should definitely come up with one of your own.
7. Jaws: The Revenge (1987)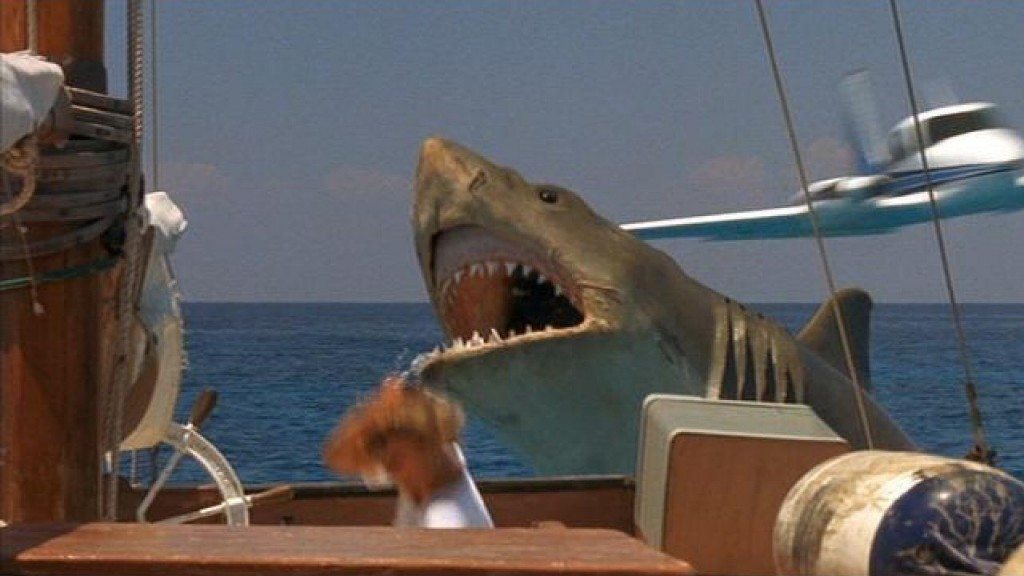 You can't hate 'Jaws: The Revenge'. You just can't. The fourth installment in this movie series about a shark that apparently never dies follows it as it carries out its "revenge". This film has it all: terrible characters, horrible special effects, atrocious situations, and the worst ending in all of the 'Jaws' movies. If I'm being completely honest though, I love this film (in a so-bad-it's-good sort of way). Every aspect of it is so badly done that I find it impossible to hate. From the shark literally following our lead characters to the Bahamas to shark victims miraculously surviving, this film acts as a parody of itself and is surprisingly very effective in that aspect. The acting is laughable even from legendary actors like Michael Caine. With the culmination of everything bad to ever happen to 'Jaws', this unnecessary sequel proves itself to be worthy of attention. Roger Ebert referred to this film as "not simply a bad movie, but also a stupid and incompetent one – a ripoff" and there's a lot of truth to this. All 'Jaws: The Revenge' really is is a cheap attempt to imitate the first and only good film in the franchise. That being said, this one is very entertaining and enjoyable by itself, if seen in the right place at the right time.
6. The Hitcher (1986)
As far as action-thrillers go, 'The Hitcher' is both suspenseful and terrifying. Its story about a chase resembling Steven Spielberg's debut 'Duel (1971)' is quite well crafted and manages to intrigue its audience nicely. The film has flaws, relating to some character motivations and their blindly willful actions, as well as some plot elements that go undiscussed or feel unrealistic. Overall, though, it is pretty solid. Ebert seemed to take issue with actual drawbacks of the picture, but I enjoyed the film despite these errors. To call a film as harmless as 'The Hitcher' "reprehensible" felt a little off to me, although that was his opinion. The villain is this mysterious character who feels almost omnipotent (thereby unrealistic), and the subplot with a love story starts off at one place and never seems to take off. All that being said, when the film gets back on track, it can keep you on your toes. I think the ultimate victory of this picture is how it is able to excite, despite having to deal with all the aforementioned flaws. It's not a great film, but it definitely isn't a bad one. 'The Hitcher' sits comfortably in between these two, and that's where I think it belongs.
5. I Spit On Your Grave (1978)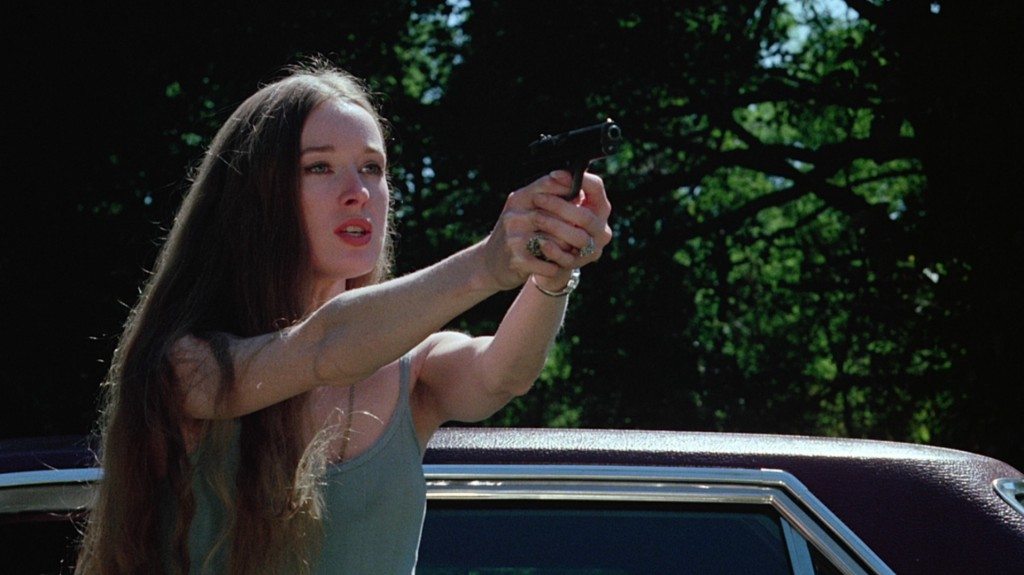 This is a film I dislike, but I would recommend watching it for reasons I shall explain. There are few things more disturbing than 'I Spit On Your Grave', a 1978 film about rape and revenge. The director encountered a real life rape victim and soon after was inspired to make a film surrounding the subject. Only, in his version, the victim is raped continuously about three times (in explicit graphic detail that is very hard to watch) and then, instead of informing anyone about it, takes matters into her own hands and kills the perpetrators one by one. What doesn't work about this scenario is how over-the-top it is, to a point of complete atrocity. The characters are some of the worst in film history, because they have no drive. People who are bad are bad because they are bad, the victim doesn't inform anyone about what happened to her because that's what the script says, and she kills all four rapists using her sexuality as bait because, according to the film's tagline, "only a woman can" strike back in that way. As disgusting as this film is, it deserves to be seen because it has single-handedly changed cinema forever. It remains controversial to this day, and has been called one of the worst films of all time. Ultimately, all the bad things about it are the reasons one should check it out. I am in complete agreement with Roger Ebert here – the film is horrible, but there is only one like it.
4. Caligula (1979)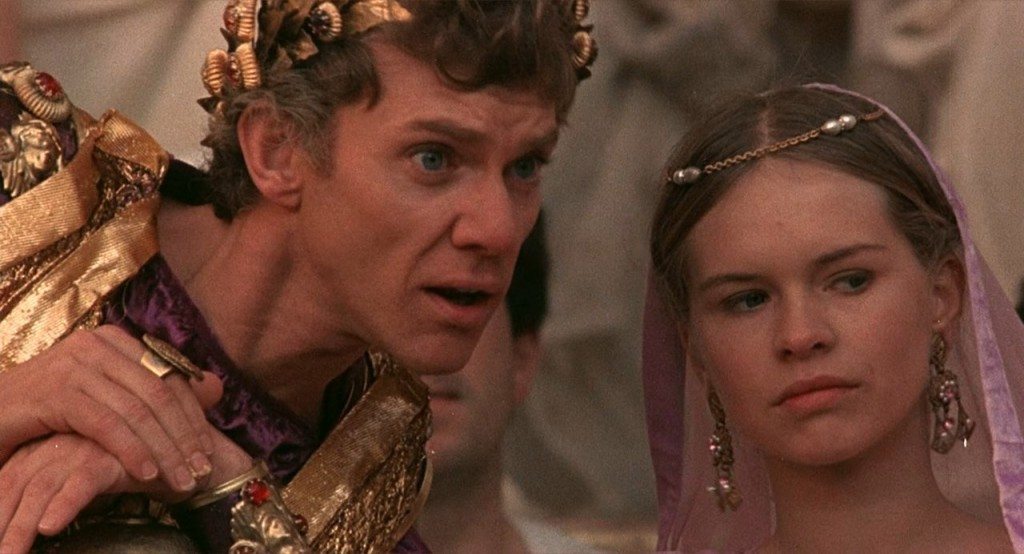 'Caligula' is a film that needs to be seen in order to be believed. It takes Roman epics to a level so unimaginably extreme with excessive nudity and violence. Ebert called this film "sickening, utterly worthless, shameful trash". It falls under the 'erotica' genre, and for what its worth, I definitely think it needs to be given a watch by all those interested. The film was very controversial in its time, and it's not hard to see why. I thought it was bad, but I did think it was historically accurate in portraying the title character, a man so perverse and violent. Malcolm McDowell plays his role with all the charm and charisma required. The sets are definitely a thing to behold. The main faults that ruined the film, in my opinion, are the decision to make it an 'erotica' picture of explicit nature, leading to unnecessary and over-the-top scenes; and the way it was destroyed in the editing room. The film has developed a cult following and has created history by itself. Tinto Brass, the director, has a style which I find quite captivating, and though his films have never been great, it's very easy to distinguish them from that of others.
3. Pink Flamingos (1972)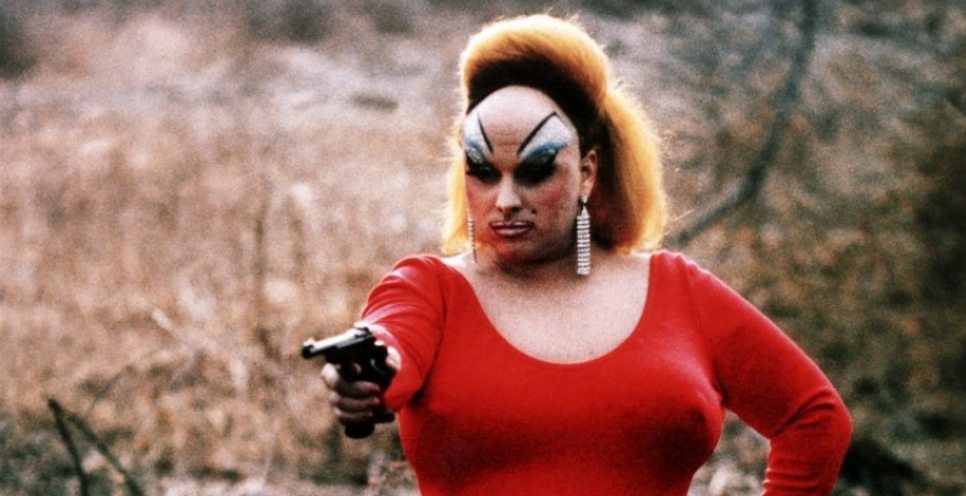 John Waters' earlier works have a 'cult' status because of the way he chose to show taboo topics on screen. Ebert giving this zero stars isn't very surprising, because it's tough to present 'Pink Flamingo' to a general audience and get positive feedback. That being said, I find this film very daring, imaginative, and confident despite it being disgusting, crude, harsh, and at times a bit cringy, because there's something in the way it doesn't care about public reactions that I admire. The film isn't for everyone, but as far as trash films go (confirmed by Waters himself who included this in his 'Trash Trilogy') it's a must-watch. The crew had to work on a shoestring budget and the film was only shot on weekends as funds had to be raised during the week. I see in that a bunch of dedicated people who really wanted to bring forth their vision and put it on the big screen. As vile as this film may be, it is also quite inspiring.
2. The Devils (1971)
'The Devils' has been referred to as one of the greatest films of all time as well as one of the worst films of all time. Ebert's review of this picture seems to praise it, but it is in fact dipped in sarcasm, and therefore makes for an interesting read. The movie caused a lot of controversy due to its religious connections and was banned in many countries. I for one, enjoyed watching it very much. Its confrontational style is very powerful and raw. Ken Russell, the director, is quite notorious for making movies of this kind, and many believe 'The Devils' to be his finest work. It sports a beautiful set design, and the plot as well as its execution is very compelling. It broke a lot of conventional barriers in the way it chose to tell its story of a priest named Father Grandier (an excellent performance from Oliver Reed) for whom the nuns have a sexual admiration, and talks about the situations that take place in the aftermath of him getting labelled a satanist. It is difficult to see what aspects of the film Roger Ebert personally disliked, but it is clear from his review that he wasn't a fan.
1. Erendira (1983)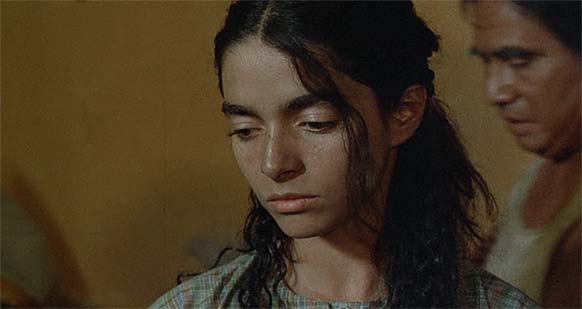 'Erendira' is a Mexican masterwork, and it is surprising to see a bad rating from Ebert for such a wonderful film, even though he praises aspects of it in his review. The movie works like an Alejandro Jodorowsky film at parts, because of how well it translates the magical realism from the source material written by Gabriel Garcia Marquez onto the screen. The story is about a young girl named Erendira (Claudia Ohana) who is forced into prostitution by her grandmother after an accident with a few candles burn their entire house down. It is a sad tale, presented in a dark and gloomy world filled with poverty and submission. The film has a very surreal side to it, because everything that happens feels as though it could be taking place in someone's head. It works like a dream – at one point you think you've got a grasp on things, and in the other, you've lost it all. My own interpretation of 'Erendira' is that it is about liberty from oppression that has no real base. There's so much to love here, starting with the music all the way up to the wonderful use of colors. The performances also demand our attention, as they make up most of the mysterious elements of the film. My only real issue with it would be that it ended a little too quickly.
Read More: Movies Banned in Several Countries