There are movies that you watch and you forget. Then, there are movies that you watch and remember all your life. But have you wondered what made those movies memorable? Well, the reasons are different for different movies. Some movies you remember because of its dialogues, while some other you remember because of its ending. Then, there are movies that you remember mostly because of one scene. Whenever you think of that movie, you always think of that scene and vice-versa. Below is the list of movies that you always remember because of one scene.
15. "The Dance Scene" in Only Lovers Left Alive (2013)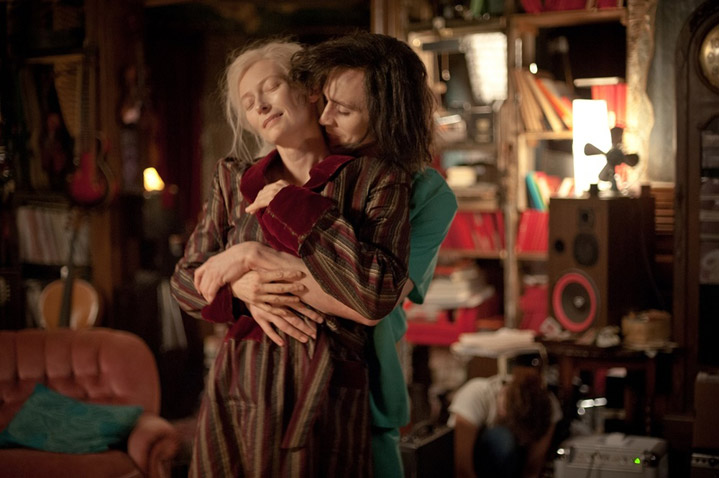 Adam and Eve (Tom Hiddleston and Tilda Swinton) are both puppets of love in this gothic movie, 'Only Lovers Left Alive'. The dance scene begins with Eve giving Adam a scolding on the miserable life he lives and ends up dancing with him to a jazzy blues tune. Both Adam and Eve are offbeat vampires who are skinny, but this dancing scene makes them complete with love, as if a reminder on the biblical reference to life.
14. "The Fight Scene" in Only God Forgives (2013)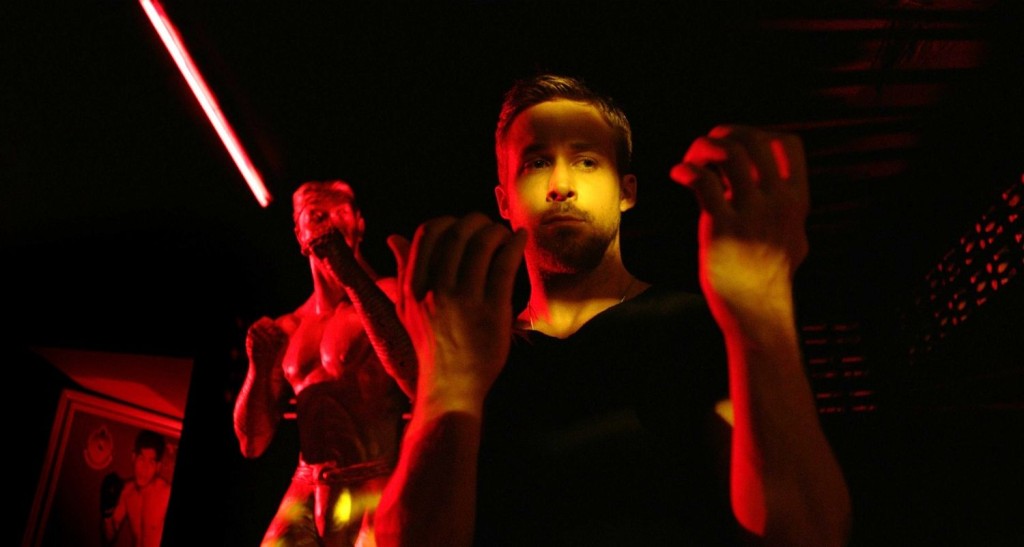 Although the entire movie is like a canvas of ethereal cinematography, the fight scene is like art from a different dimension. That tapestry of red and black on the background with Ryan Gosling and his nemesis' choreographed action moves makes it a scene worth remembering. 'Only God Forgives' is a failure in the eyes of critics but much adorned by psychedelia lovers, and hence, not much of the movie is remembered by its watchers; yet the fight scene makes up for the aesthetics of it.
13. "Talks Over Cigarettes and Coffee" in Reality Bites (1994)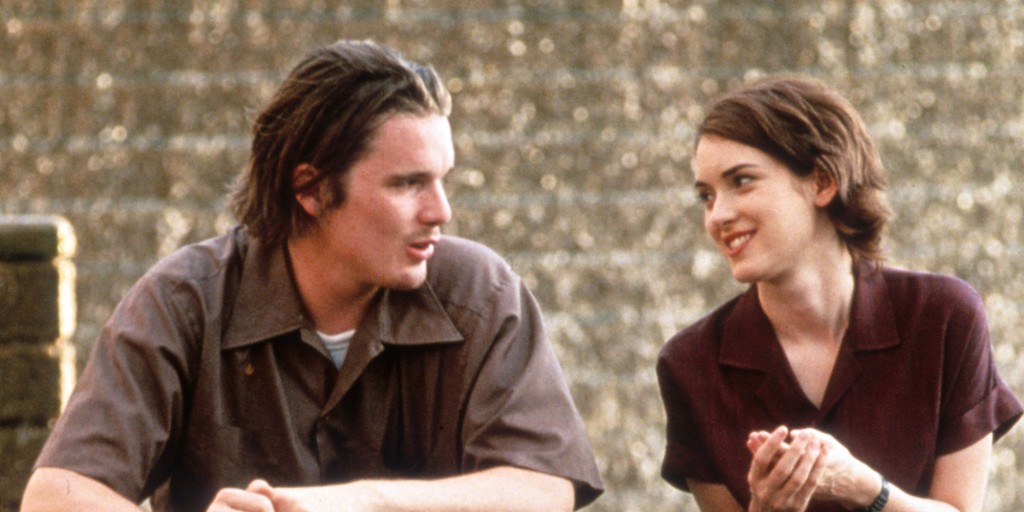 "This is all we need. A couple of smokes, a cup of coffee and a little bit of conversation. You and me and five bucks." This quote keeps surfing around on instagram and tumblr and its pretty obvious that this is the only scene that people remember from the 90s charmer, Winona Ryder's 'Reality Bites'. Ethan Hawke has got that personality to hook you into any random conversation; take it from Richard Linklater's movies and add to that Winona Ryder and some life-centric dialogues and you get this sweet scene worth remembering.
12. "The Road Shootout" in Gangster Squad (2013)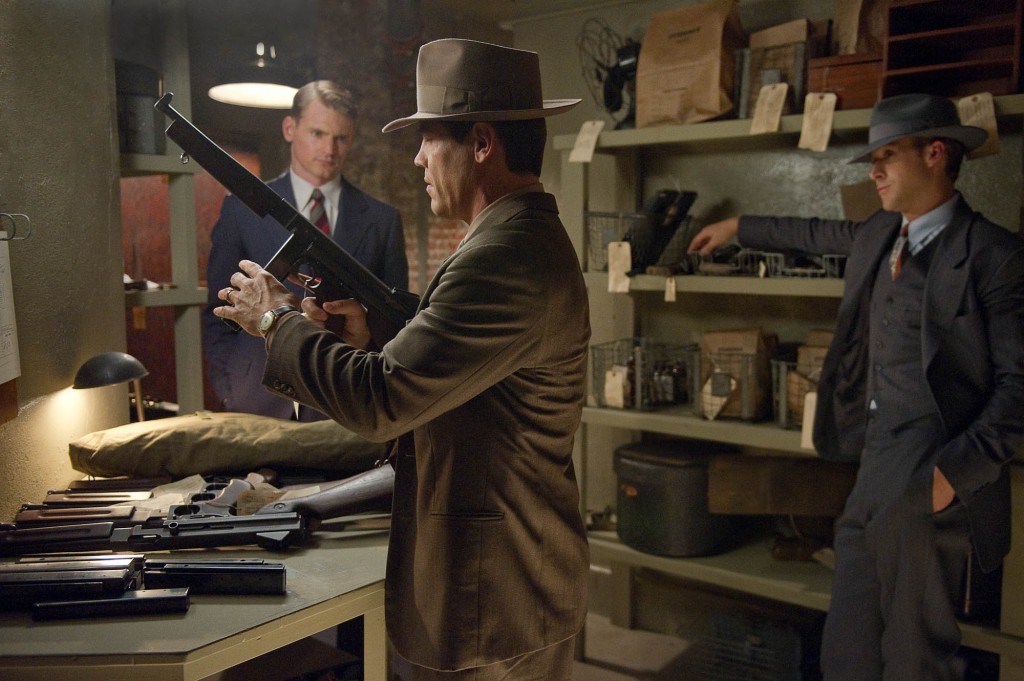 Sgt. Jerry Wooters (Ryan Gosling) is on a pathway, with a kid shoo-shiner busy with the job. In the next frame, Jerry realizes that the scene is going to be ugly and makes the kid go away. The scene does get ugly as bullets start tearing their way through people and cars, with one of the victim being the shoo-shiner kid. Jerry goes on to shoot one of the attackers and eventually strides with fury towards the boss (Sean Penn), until he is stopped by one of the squad. A scene highlighted by violence and Gosling's drama caliber.
11. "The Opening Scene" in The Place Beyond The Pines (2012)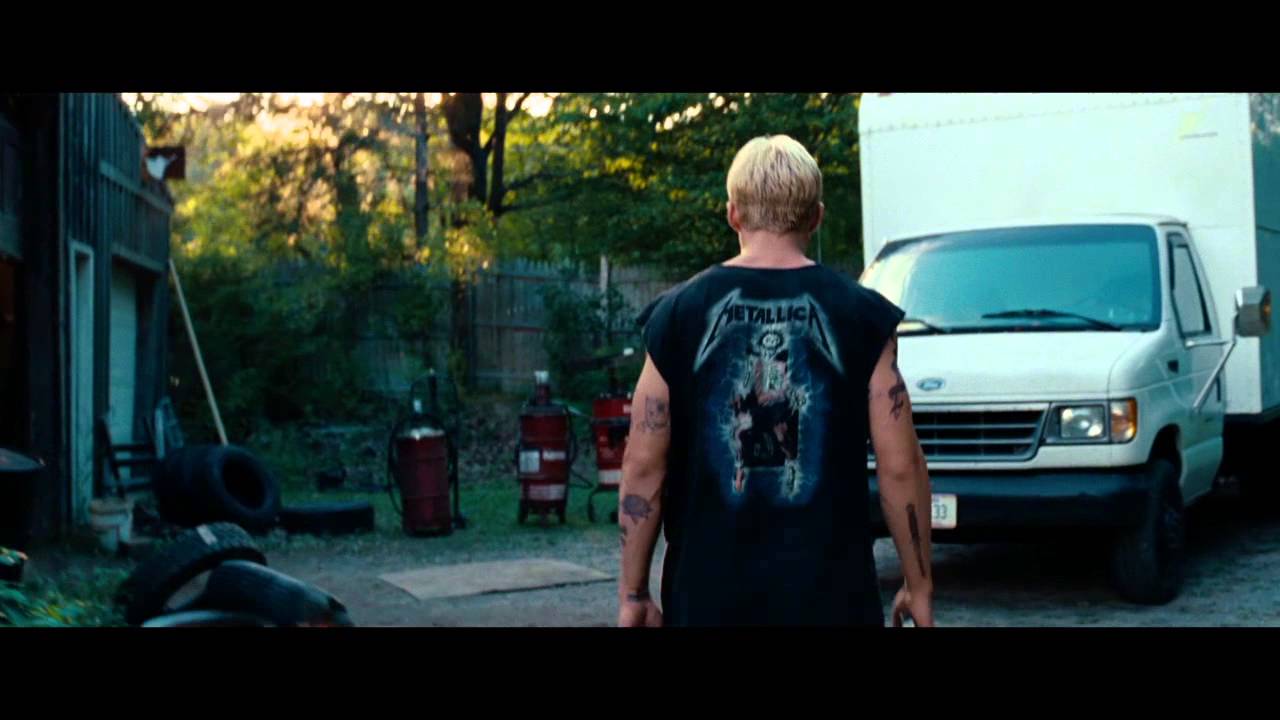 You do not don a Metallica apparel, play with knives and move with a rodeo's swagger without leaving a lasting badass impact on the viewer. Especially not when the guy I'm talking about is Ryan Gosling. Though his performance is loved and loathed by the critics, this opening scene is a pure bred badassery by Gosling. He ignites his bike and along with another guy thunders on and about, inside of a giant ball; the venue being a town fair.
10. "The Girls' Road Accident" in Death Proof (2007)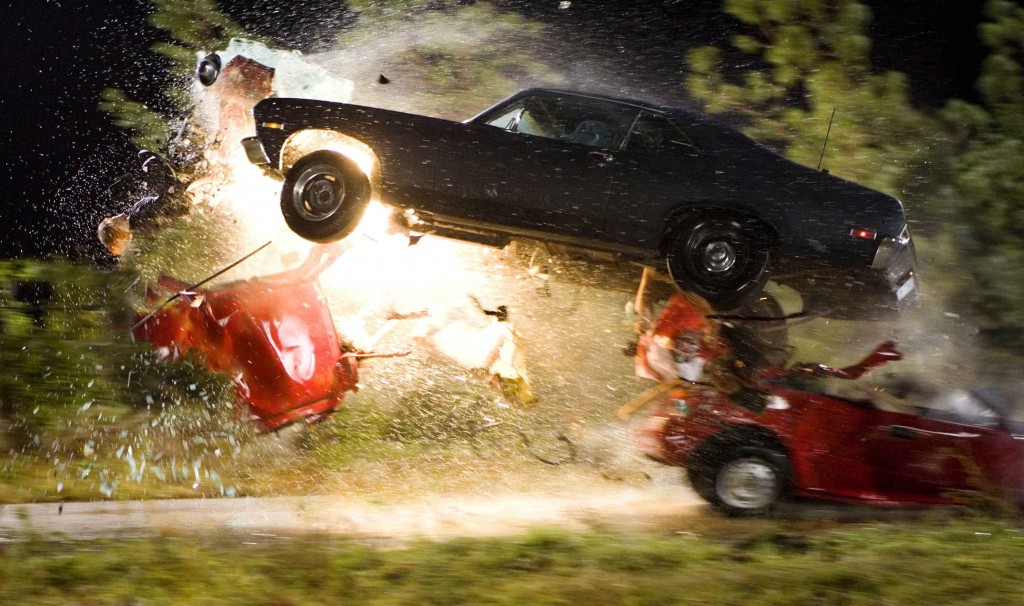 It's a Quentin Tarantino movie and profanity is bound to prevail. Stuntman Mike (Kurt Russell) goes on a murder spree on his "death proof" car, with his target being four girls from the club who are enchanted with some high edged rock music, while cruising through the highway. The scene becomes Quentin-esque as balanced suspense, with back to back shots of the murderous impact on the girls by the accident, takes place.
9. "William Wallace's Speech" in Braveheart (1995)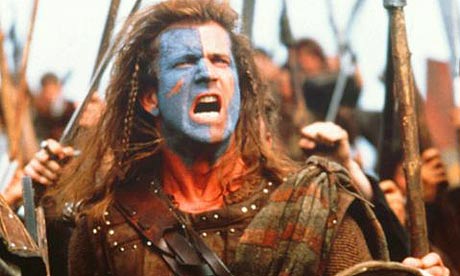 'Braveheart' is emotionally stirring, but I have never heard anyone say that they have watched the movie twice. What people do admire and can watch again is the speech that William Wallace (Mel Gibson) gives to the Scottish highlanders who are going to go in a war against the British army. Even though the Scottish peasantry is at war against a trained, full-fledged British army; they are incited, their patriotism and need for freedom is catalyzed by the speech. A scene of worthy remembrance.
8. "The Tunnel Scene" in The Perks of being A Wallflower (2012)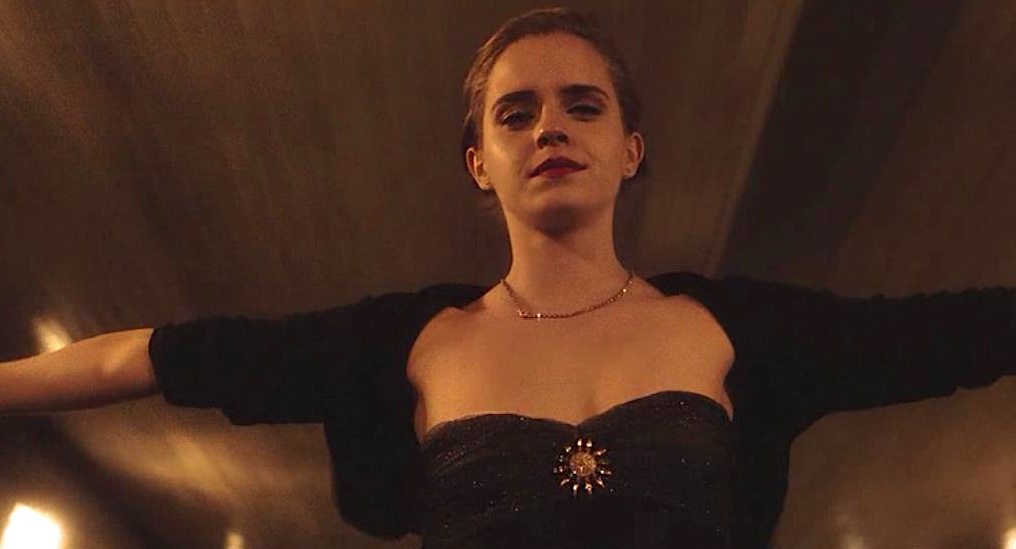 David Bowie's surreal symphony in the name of the soundtrack, 'Heroes,' is what highlights this scene to its level best. Sam (Emma Watson) breathes the air of bliss garnished with freedom, her brother, Patrick (Ezra Miller) drives the truck, while her lover Charlie (Logan Lerman) devours her gaze; as if she's the mist in a hill of ecstasy. This scene is liberating; it defines the theme of the movie and tickles our nerves of wistfulness to drive through that bridge in our real life.
7. "Emma and Adele's Sex Scene" in Blue Is The Warmest Colour (2013)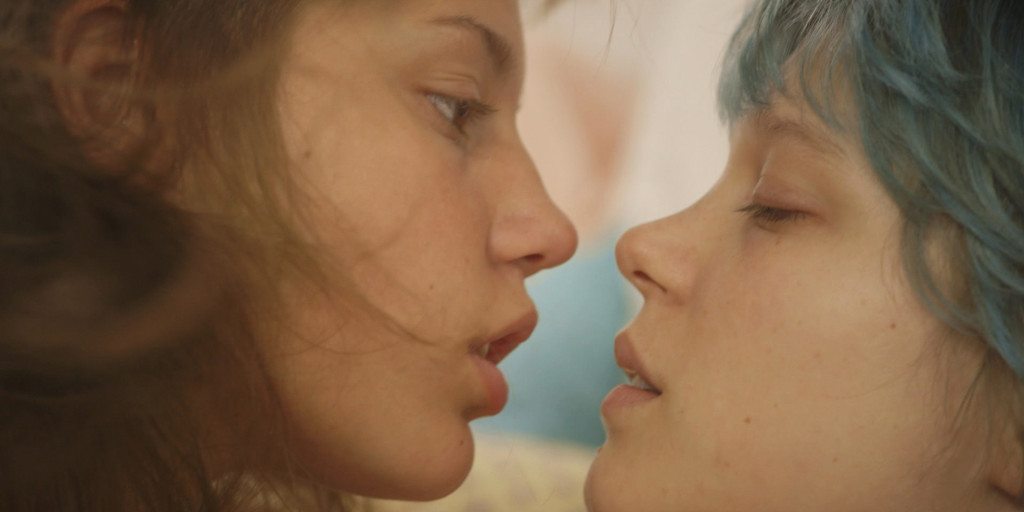 Director Abdellatif Kechiche changed the way in which lesbian sex scenes were portrayed on films. Running almost ten minutes long, 'Blue Is The Warmest Color', the movie based on a graphic novel, hosted one of the most controversial sex scene, of Lea Seydoux and Adele Exarchopoulos, in the film history. So much so, that people even began walking out in midst of the scene when the movie was hosted at Cannes Film Festival.
6. "The Closing Scene" in Gran Torino (2008)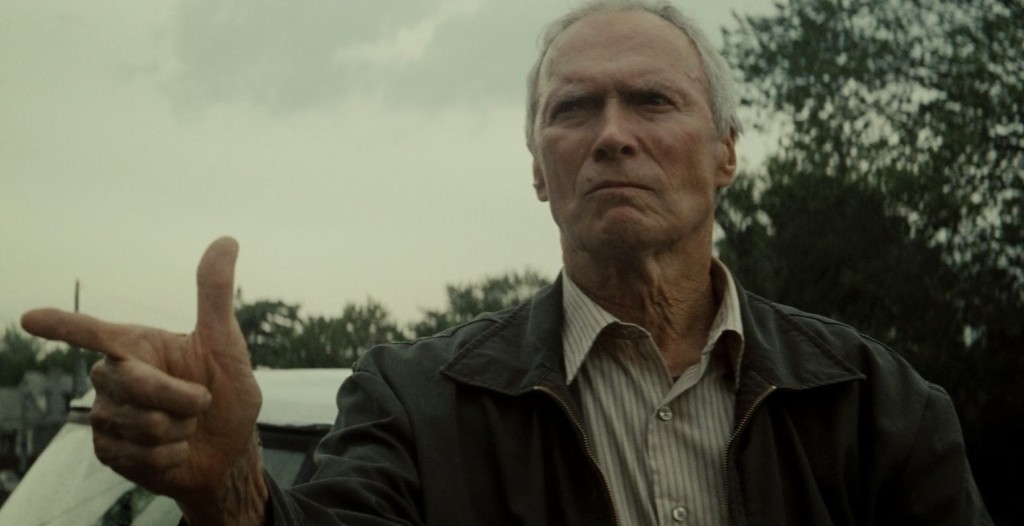 Walt Kowalski (Clint Eastwood) doesn't send off welcoming vibes to his foreign neighbors. Their traditions and customs are strange but their love melts his heart, eventually. In one of the most path breaking scenes in the film circuit, Walt plays a cunning stratagem and sacrifices himself to save the future of a kid and his family, whose presence used to annoy every sense out of him, in the early days.
5. The "FUNNY" Bar Scene in Goodfellas (1990)
Being a Scorsese fan, I know the worth of this movie. It's legend is unattainable. But a large number of people do not go back to watch it twice. The one scene they do remember is the bar scene, where the acting of Joe Pesci sends chills down every viewer's spine. Combine that iconic "what the f*** is so funny about me?" dialogue with Marty's top notch direction, and what you get is an unforgettable scene, period!
4. "The Ear and The Razor Scene" in Reservoir Dogs (1992)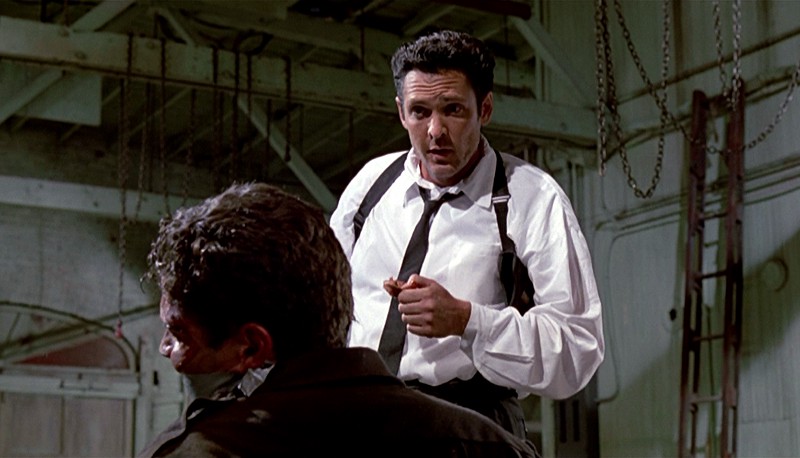 Tarantino fanatics have not only watched this movie time and again but they have sort of studied it thoroughly. The others, they remember Mr. Blonde splitting off the ear of the policeman, vividly. Especially that after-look which Tarantino deliberately makes us look at. The scene is not just morbid but proper suspense is built up by Quentin with snappy retorts and suitable ambient music. This is not a scene that you can easily forget.
3. "The Sodomy Scene" in Irréversible (2002)
Visualization of Gaspar Noé is not something that you can waft away as mediocre. He dives deep into the depth of human experiences and brings chilling scenarios on screen. Such is the case of Monica Bellucci starrer, Irréversible. In one of the scene of this movie, Alex (Bellucci) gets raped by a guy in a dark and creepy alley. The scene is not just rapid cuts of passing agony, Gaspar focus specifically on the inhuman psyche of the rapist and the unusually brilliant acting of Bellucci, which seems real as hell.
2. "The Opening Scene" in The Hurt Locker (2008)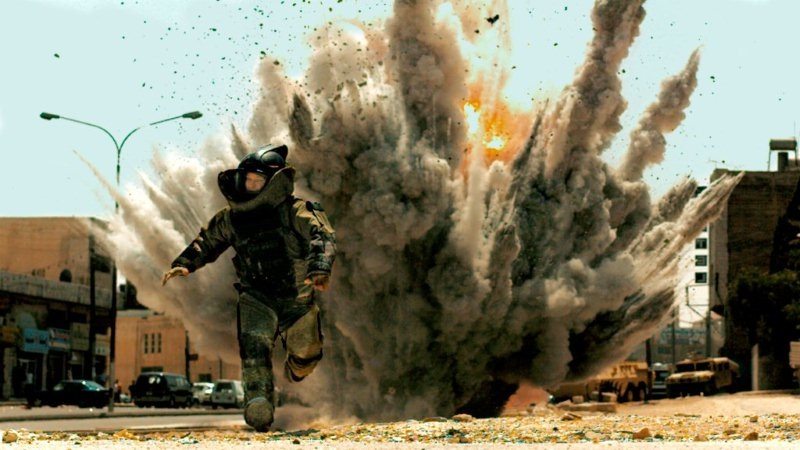 In a scene that runs about 9 minutes long, Kathryn Bigelow shows the audience, the haunting moments which the soldiers have to live through in foreign lands by risking their lives and holding on to nothing but hope. With cinematic excellence, this opening scene builds up suspense and in the final moments, delivers some awe-inspiring cinematographs, arguably derived from the French New Wave. What people generally remembers as a "movie about soldiers and middle east", this one particular scene with the final explosion, which also made to the poster of the movie, is remembered quite clearly by its watchers.
1. "The Curb Stomp" in American History X (1998)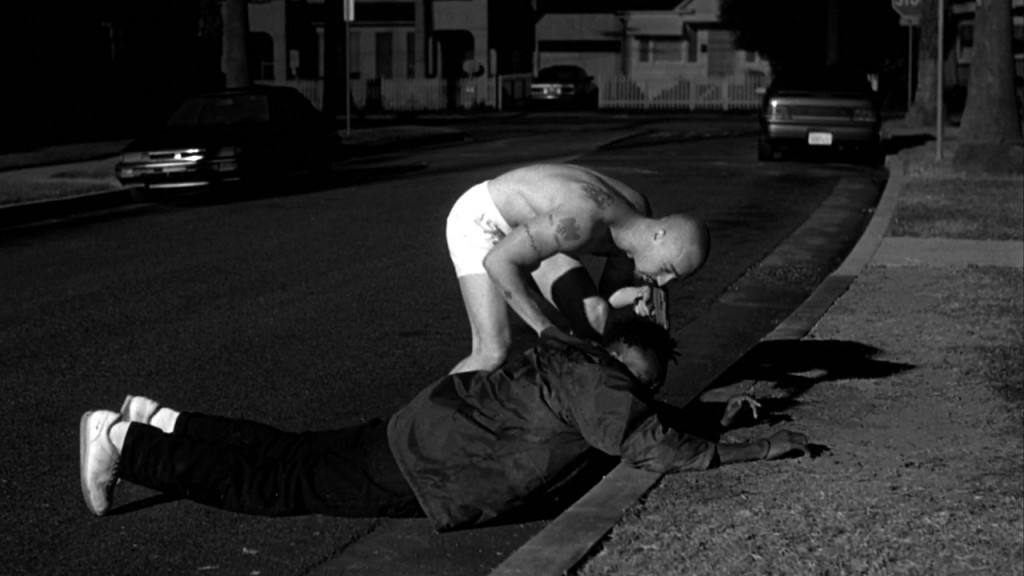 Brutality in 'American History X' is not only hard-hitting but informative as well. In one of the most violent scenes filmed, a misguided white bigot supremacist, Derek Vinyard (Edward Norton) stomps a colored thief in a goric manner just to let out his anger against the races of other colors living in the United States. That skinhead Derek with arms open and the Nazi Swastika symbol tattooed on his body, post the stomping is one scene that is hard to forget.