When Muthulakshmi first saw Veerappan, he was walking with his gun hoisted on his shoulders while a row of men followed behind. Interestingly, the teenager was attracted to his calm yet tough demeanor, and she kept following him around for several days since then. However, Muthulakshmi's life completely changed when Veerappan asked for her hand in marriage, and Netflix's 'The Hunt For Veerappan' chronicles how the two lived together in the jungles until Karnataka police forces arrested her. Nevertheless, she remained loyal to her husband and reveres him to this day. Well, with viewers now interested to learn more, let's find out where Muthulakshmi is at present, shall we?
Who is Muthulakshmi?
A native of Neruppore village in Dharmapuri, Tamil Nadu, Muthulakshmi first came across Veerappan during her teenage years. At that time, he was considered a Robin Hood figure of the entire area, and the village people looked up to him as their savior. In fact, Veerappan would even pass his own judgment on pending cases in court, and the show mentioned that he was generally quite affectionate regarding the village folk. Interestingly, he was known for housing his gun over his shoulder whenever he walked in public, and several people from his gang would generally follow him.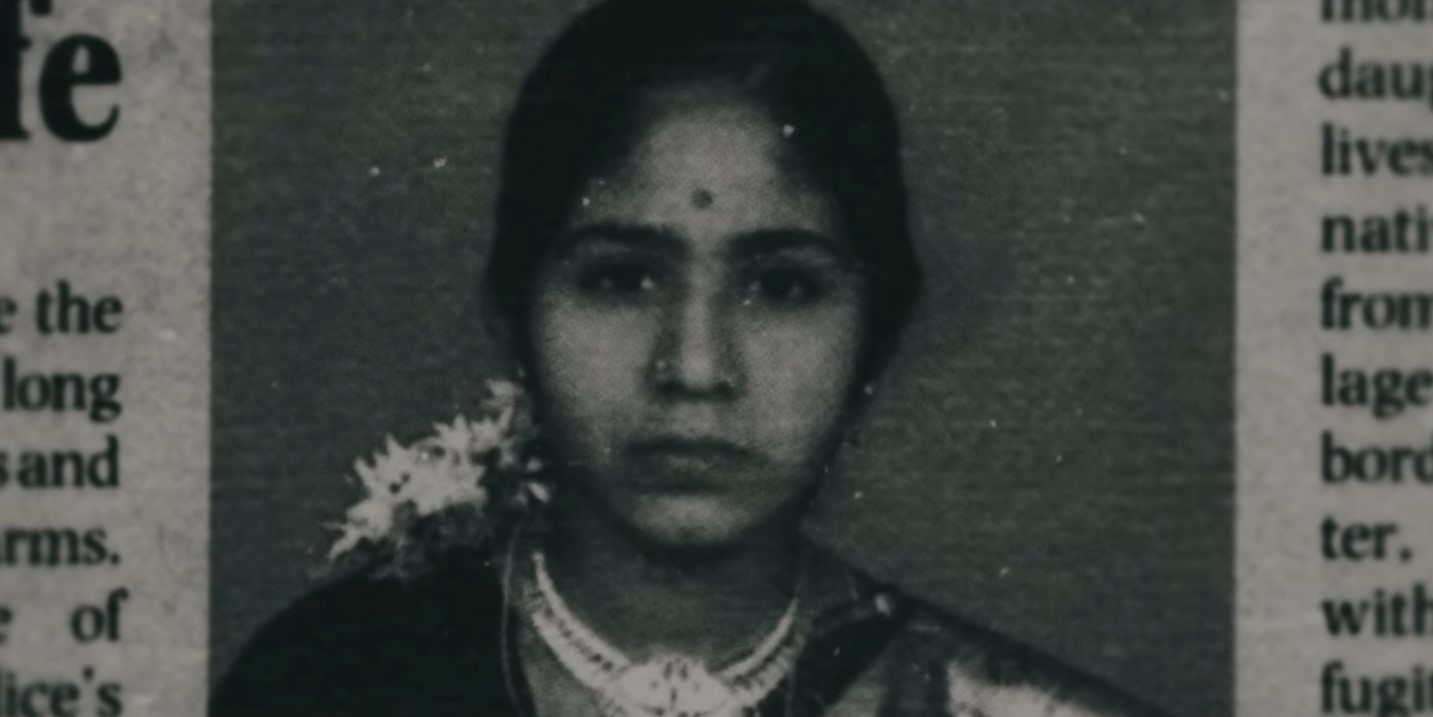 As a teenager, Muthulakshmi found this sight quite attractive, and she was in awe of Veerappan's big mustache. Hence, she followed him around for quite some time until the jungle brigand noticed her, and the two got acquainted. Moreover, Muthulakshmi mentioned that she was only 16 when he asked for her hand in marriage, and the two officially tied the knot in 1990. After marriage, she began living in the jungle with Veerappan and got a first-hand view of how he managed his gang.
Muthulakshmi was impressed by how devoted people were to him, and gradually, even she began getting invested in the jungle brigand's point of view. In fact, her commitment was so fierce that she was ready to follow her husband off a cliff if he so desired. Unfortunately, once Muthulakshmi became pregnant with their first child, Veerappan struggled to keep up his guerrilla warfare against the police and forest officials. Besides, once senior police officer Shankar Bidari took over the investigation, he spread a reign of terror during which the people under him would apprehend anyone without prior notice and torture them mercilessly.
Incidentally, Muthulakshmi faced multiple arrests during this time. In one instance, she alleged that Karnataka police officials tortured her with electric shocks and beat her until they broke both her knees. Nevertheless, the Tamil Nadu police got wind of this and sent officers to rescue her before producing her in court. Interestingly, Veerappan grew more ferocious after Muthulakshmi's arrest, and he resorted to abducting renowned politicians before demanding a ransom for their release.
In 2000, the jungle brigand kidnapped Kannada movie star Dr. Rajkumar, and sources claim his wife was involved in the abduction. Yet, even though the actor was released after remaining in captivity for 108 days, former minister H. Nagappa faced a bitter end as he was kidnapped in August 2002 and found dead three months later. This eventually forced the police to take direct action against Veerappan, and the criminal was shot dead amid a gunfight on October 18, 2004
Where is Muthulakshmi Now?
The news of Veerappan's death devastated Muthulakshmi, and she grieved with the rest of the village folk at his funeral. Nonetheless, the police never got to hold her responsible for any crime, as she was acquitted of all charges, including accusations about her involvement in the Palar blast and sandalwood and ivory smuggling. On top of it, even though Muthulakshmi was arrested for Dr. Rajkumar's abduction, she was soon found not guilty of said charges.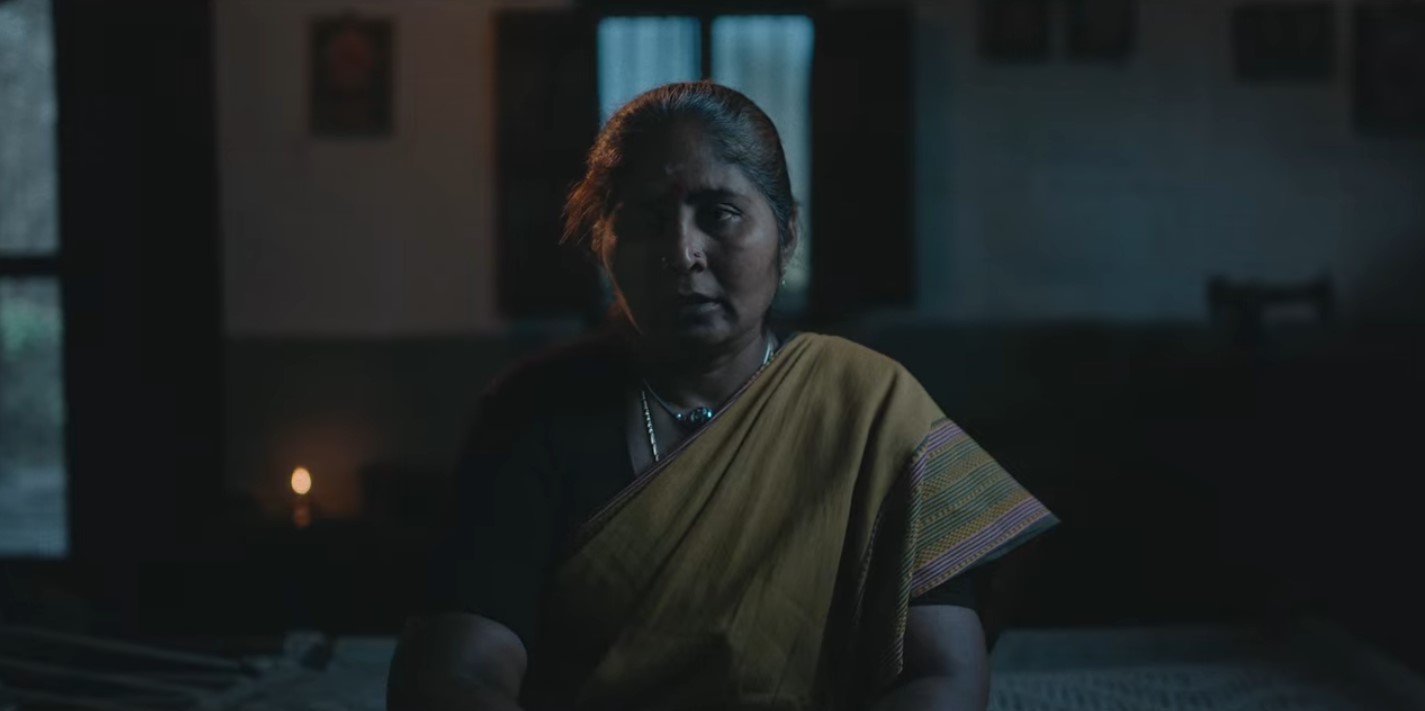 Following Veerappan's death, Muthulakshmi took up politics and ran for a seat in the Tamil Nadu Assembly in 2006. She even continued protecting her husband's honor and filed numerous lawsuits against movies and TV shows that showed him in a bad light. Even though she lost most of these claims in court, filmmaker A.M.R. Ramesh was asked to pay Muthulakshmi 25 lakh rupees for disrespecting Veerappan in the 2013 movie 'Attahasa.'
Additionally, in 2018, Muthulakshmi started the organization Mann Kaakkum Veerathamizhar Peramaippu, which demanded fresh water for farmers and agriculture in Tamil Nadu. From the looks of it, she currently resides in Tamil Nadu and shares an excellent relationship with her daughters, Vidyarani and Prabha Vijayalakshmi. Furthermore, Muthulakshmi continues to believe in her husband's ideology to this day and appears to have no regrets.
Read More: Veerappan: How Did the Criminal Bandit Die?