The mystery genre has been probably the most popular category on television since its inception. And naturally, it is the hardest to pull off too. Unlike a movie, where you have to check the time and shorten certain elements of the story, television allows time and leeway to gradually explore every fabric of the story. That not only fuels the narrative with dynamism, but also attaches to it an inherent sense of completeness.
Apart from being wildly popular, the mystery genre is also very compatible and can easily be clubbed with other popular categories. Here, we don't discriminate, and have thus prepared a list of some of the top mystery TV series ever made. You can watch some of these best mystery TV shows on Netflix, Hulu, or Amazon Prime.
15. 13 Reasons Why (2016-)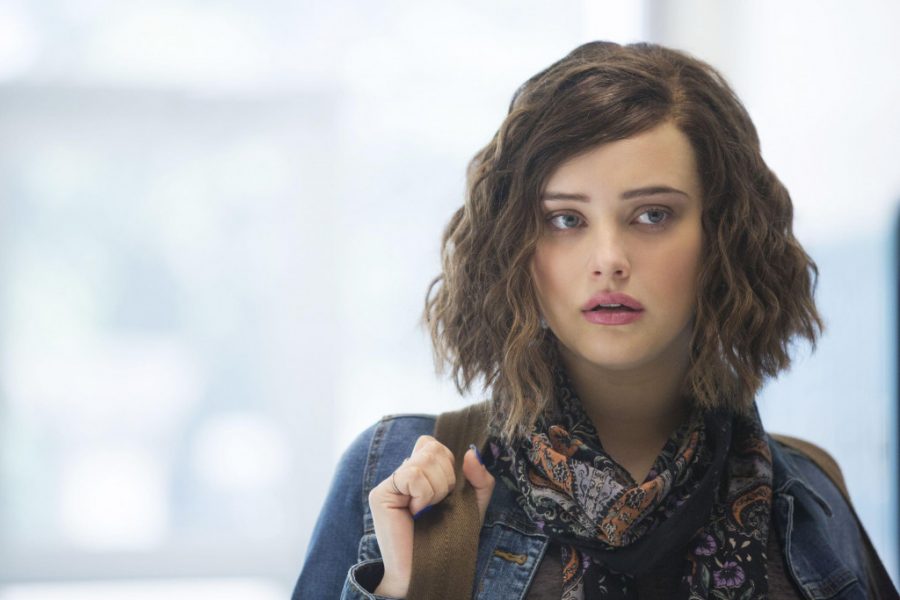 The first season of the show would probably keep you watching. The second one is merely a timid imitation. '13 Reasons Why', adopted from Jy Sher's novel of the same name, shadows the aftermath of a local suicide by high-school girl Hannah Baker. The deceased prepares a series of tapes, recording whom she blames for her actions and sends the culprits a print of the same. Katherine Langford became the talk of the town with her extremely assured and measured portrayal of Hannah, while the show received praise for addressing contemporary issues of social relevance among adolescents. It certainly started a real conversation among the teens of the world about the issue of bullying and suicide and presented it to us in admirable fashion.
14. Lost (2004-2010)
An ABC series spanning six seasons, originally conceived by the likes of J.J. Abrams, 'Lost' has grown and evolved from being a mere story of survivors of a plane crash on a tropical island to the parallel timelines, The Others, the mysterious Smoke Monster, mythical and advanced technological leaps and conflict of interests. Captivating performances and beyond imagination sci-fi stuff makes 'Lost' stand out among its peers and have had one of the highest numbers of viewers in television series' history. Though it has officially ended, 'Lost' brought forward so many characters, notions and thrills onboard that were certainly very high in magnitude as well as the brilliance of containing everyone in the same place. A replacement for 'Lost' may never be Found.
13. Westworld (2016-)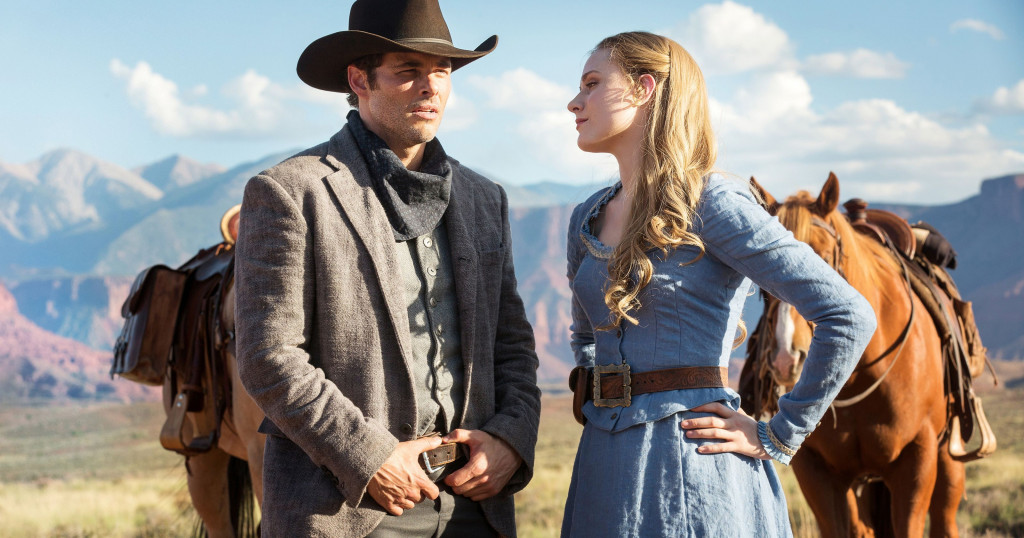 Created by the other Nolan, 'Westworld' successfully combines the vivid, raw imagery of the boundless West and the provocative, unpredictable essence of science fiction. Its surreal blend of mortal aesthetics and derivative cultural tropes gives it an outlook that disperses confidence and innovation. In a futuristic Western-themed amusement park, Westworld, the visitors interact with automatons and make good on the advanced state of technology. All hell breaks loose as the complex machinery starts to malfunction. Stunning cinematography and its high-end concepts make 'Westworld' an engaging and immersive world of its own.
12. Stranger Things (2016-)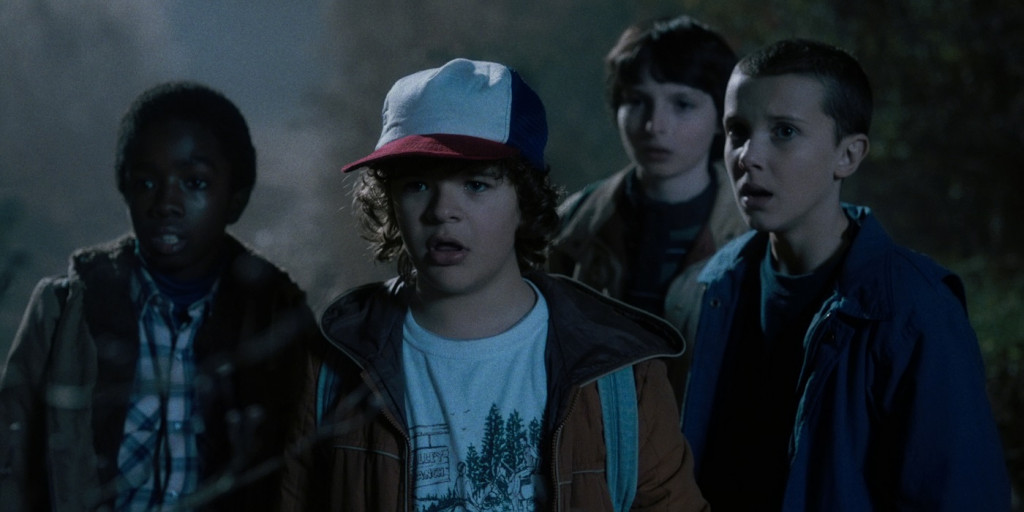 Will Byers mysteriously disappears in the small town of Hawkins, Indiana. His mother, Joyce, calls on the police's help and his posse of friends band together with an unsuspecting and different stranger to look for Will. During their efforts, they come across the Upside Down, a place identical to Hawkins in appearance but nothing like it in spirit. Eleven, the strange girl, becomes key in rescuing Will and putting Hawkins out of sight of forces looking to take over. 'Stranger Things' is a perfect blend of clean, endearing comedy and vibrant, well-executed action that gels well to combust slowly, yet surely to suck you in and take you on the ride of your life.
11. Big Little Lies (2017-)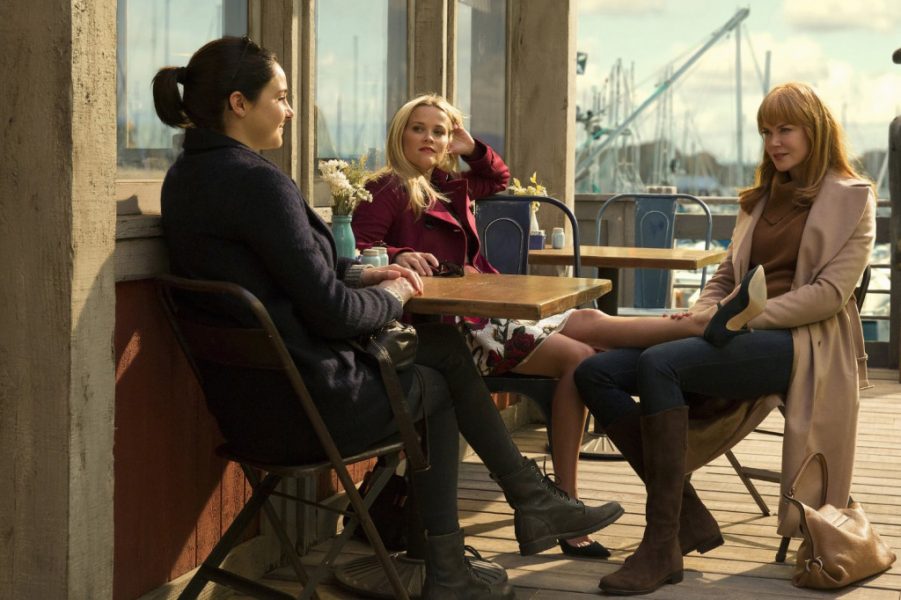 'Big Little Lies' became the talk of the town when it released and dominated the recent Globes. Produced by its charming and magical stars, Reese Witherspoon and Nicole Kidman, the show is set in Monterey and takes on an array of strong female characters, each associated with a murder that becomes the point of desire in the story. Jean-Marc Valle's craftsmanship and breathtaking style, coupled with gritty, raw performances make the upcoming season one to look out for. Also to add to that, it will have Mery Streep. So, yeah.
10. Dark (2017)
When two children "go missing in a small German town, its sinful past is exposed along with the double lives and fractured relationships that exist among four families as they search for the kids. The mystery-drama series introduces an intricate puzzle filled with twists that include a web of curious characters, all of whom have a connection to the town's troubled history — whether they know it or not". The story includes supernatural elements that tie back to the same town in 1986. In its increasing surge to the top of streaming services, Netflix has taken on the challenge of language and managed to create something so unique and true to the culture of Germany that it becomes impossible to set aside the oblique American connotations. Meticulous, shocking, and truly absorbing television is how 'Dark' should be described.
9. The Blacklist (2013-)
James Spader is misunderstood and grossly underrated. While his brief stint with 'The Office' was not successful, his tremendous application in 'The Blacklist' is stunning and levels you with moments of brilliance. He portrays the role of Raymond Reddington, an AWOL US Navy Intelligence officer who makes a sudden reappearance and surrenders to the FBI. While the investigation agency is overwhelmed having nagged one from their top ten wanted lists, they are taken aback with his overly cooperating behavior and insistence on working solely with Elizabeth Keen. 'The Blacklist's relentless pace and outward journey into vicious crimes and the lowest form of human scum is inherently riveting and unfolds in such a fashion that a momentary lapse in concentration will make you miss the complete picture.
8. Bates Motel (2013-2017)
Alfred Hitchcock's 'Psycho' was groundbreaking in many ways. Right from the shower scene to his revolutionary narrative style, 'Psycho' had every element of being a movie that opened several doors for generations to come. 'Bates Motel', while not as brilliant and quaint as its sequel (then again, what is?), does pack a punch with its atmospheric channelization of absurdist Hitchcockian. The show's plot is set in the years leading to the events of 'Psycho', or rather revolves around the life of a young Norman Bates and his relationship with his prima facie, weird mother. For television, 'Bates Motel' serves as the perfect vessel for carrying forward the legend of Norman Bates and certainly remains true to its original source of inspiration.
7. The Killing (2011-2014)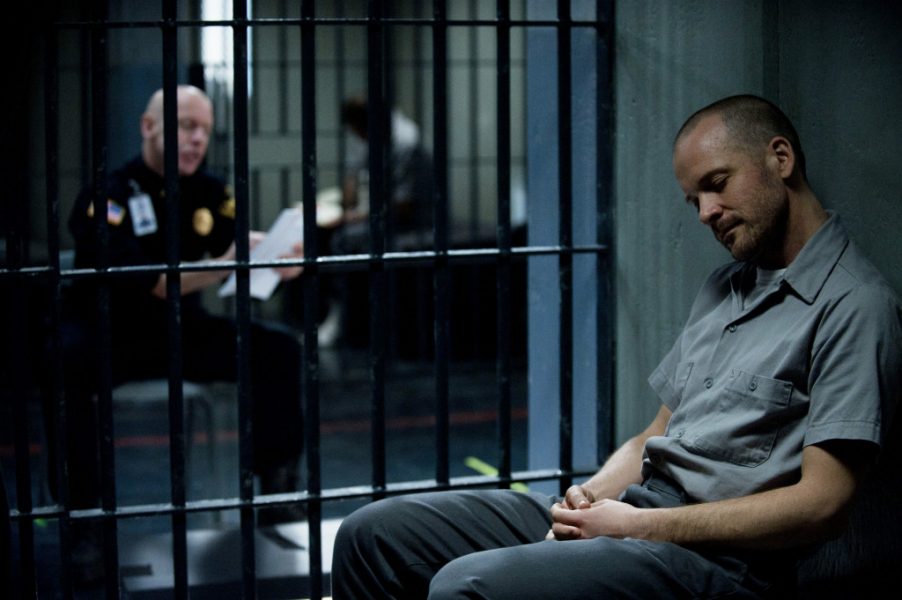 'The Killing' operates in a fashion not worthy of being called ingenious. It quickly falls prey to conventional narrative tropes and fails to conjure up any magic or moments of vulnerability. But, the show certainly makes up for it with its tour de force performances and a gnawing sense of reality. The story proceeds with the investigation cadre of two broken and drastic officers, Sarah and Stephen, and explores various crimes that they have to solve.
6. Dexter (2006-2013)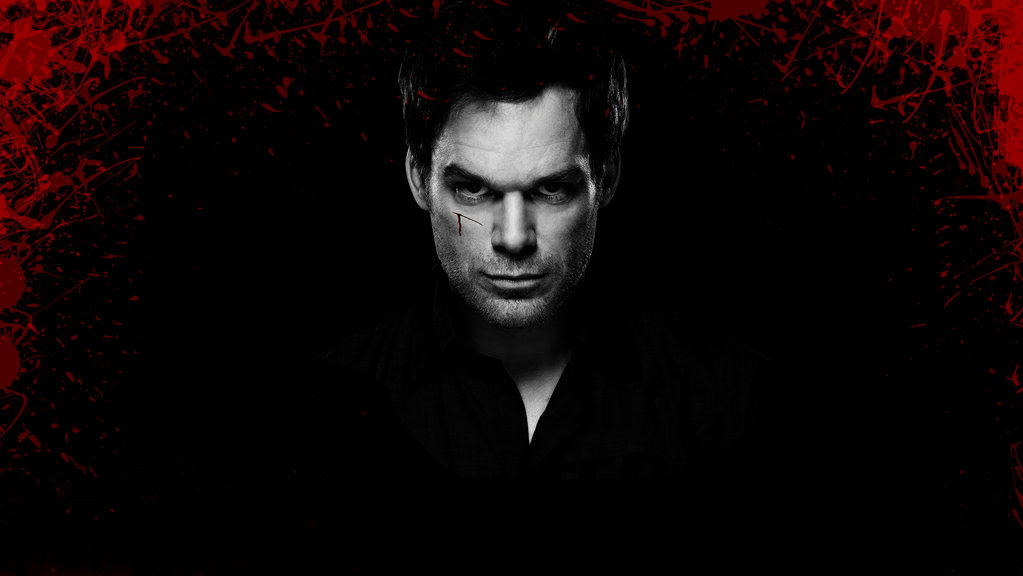 Inclined more towards a darker side, Dexter, who is a bloodstain analyst with the Miami Police Department, turns to a cold yet careful and methodic serial killer, complete with synthetic gloves and plastic screens. Instead of just killing any random person unlike a psycho, he goes after the dreaded paedophiles, rapists and other killers themselves, who have somehow bypassed the judiciary and law. The intent, the specific ways of killings and the way of getting away after killing the bad guys is at its best in 'Dexter'. The plot is shown more like a Karma phenomenon, what you help with during daytime is nullified during the nights, is one of its kind in probably most of the history. And no, we aren't talking any superpowers or supernatural phenomenon here. 'Dexter' should probably make a comeback and reoccupy the void it has left in the minds of millions of viewers.
5. The Wire (2002-2008)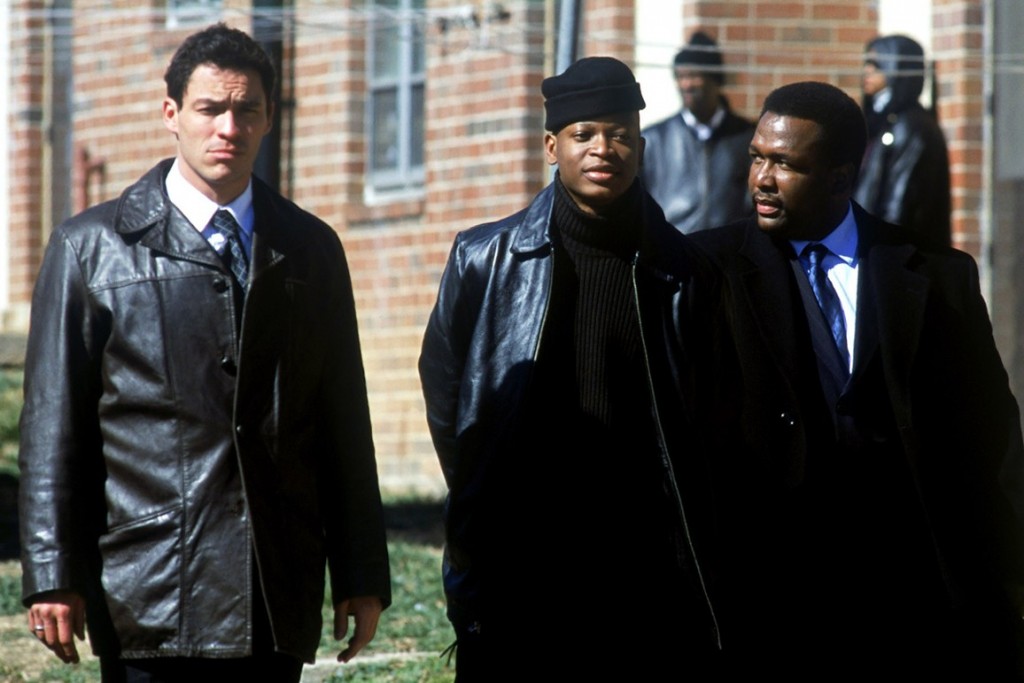 One of the highest rated series on IMDB by more than 0.2M reviewers, 'The Wire' stands out from other drug-related, mobster TV series because of its multifaceted and micro-environmental approach in the arena of drugs. While all the characters, them being drug dealers, addicts, crime cohorts, the police and the lawmakers, are tightly interwoven, the granular viewpoint of their individual lives, their gangs and their leaders steals the show. Apart from the performances, the varied perspectives of the same very place in every season is something to look out for. 'The Wire' consumes both your time and thrill and gives the best outcome possible.
4. Fargo (2014-)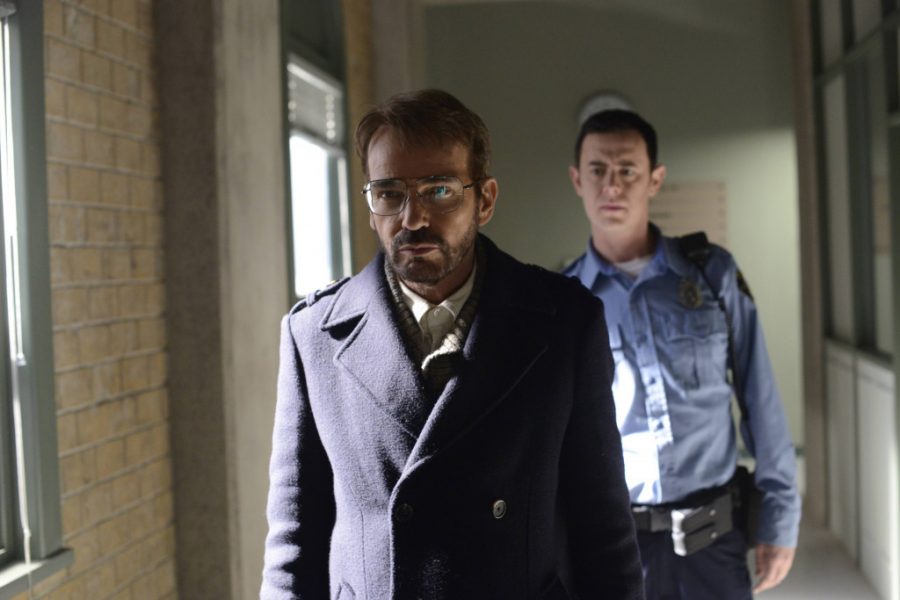 Finding words to describe the original Coens' masterpiece was already an insurmountable task and then comes this Noah Hawley's eerie, oddly fitting, channelization. The anthology drama-mystery-comedy series quickly unravels its mystery within the opening minutes and still wraps around itself a cloak of uncertainty that becomes the very vessel of its journey to brilliance. All the seasons, with a different storyline with overlapping character universes, are set amidst the dreadful, plain white snow of North Dakota. While the first season sees the inexplicable Billy Bob Thornton dazzle and thrill as the complex serial killer Lorne Malvo, the second season flourishes due to rich characters and its relentless style. While the third was just as true and enabling in spirit, it couldn't reach the heights of its predecessors. Still, the three seasons collectively are some of the best television experiences you can ever have.
3. Sherlock (2010-)
Has 'Sherlock' concluded? Will it ever come back? The title isn't reflective of anything because oddly enough, we are as uninformed and desperate as you are. Sir Arthur Doyle's iconic character has never been brought to screen in this fashion by Steven Moffat and Mark Grattis. Starring Benedict Cumberbatch and Morgan Freeman as the deadly duo, the series, that spans over nine elaborate episodes, takes inspiration from many Doyle stories and presents an exhilarating juxtaposition of modern-day technology and old-school traditions of solving crimes. It is difficult to point towards one factor responsible for the brilliance of the show, so I'd just sum up as saying well done Benedict.
2. True Detective (2014-)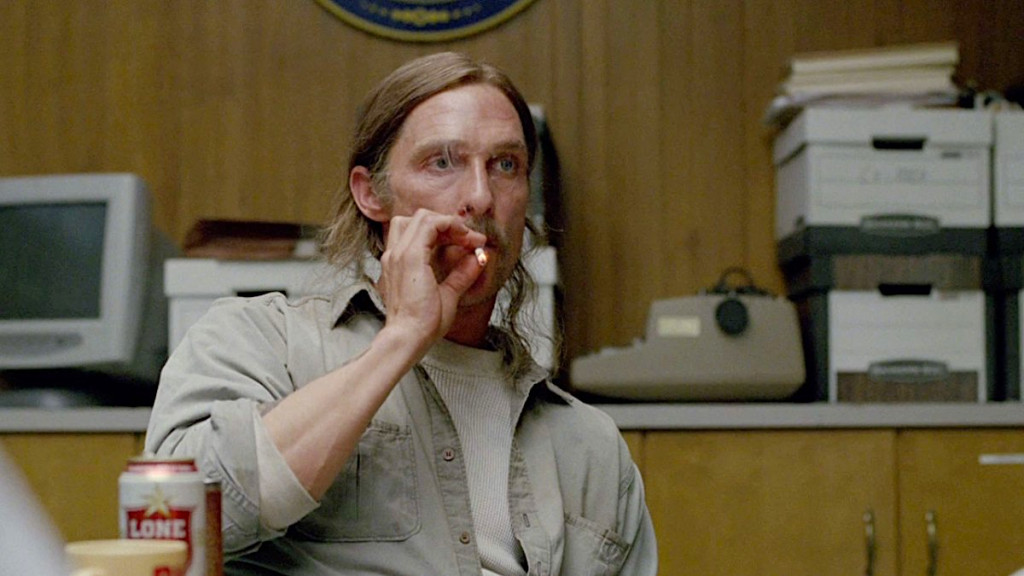 Season one. Matthew McCaughney and Woody Harrelson. The best season ever on television. The anthology format surely disrupted its momentum from the first season but couldn't usurp the magic and horror of the first one. It is tedious, then, to remember a more complex and layered story, all enacted and shot to perfection. Two Federal agents recant and reminisce about their times together, specifically in solving one of the most vicious series of murders in their careers. As the story unfolds before us, so do safely-buried past of the two officers and the people around them.
1. Twin Peaks (1990-91, 2017-)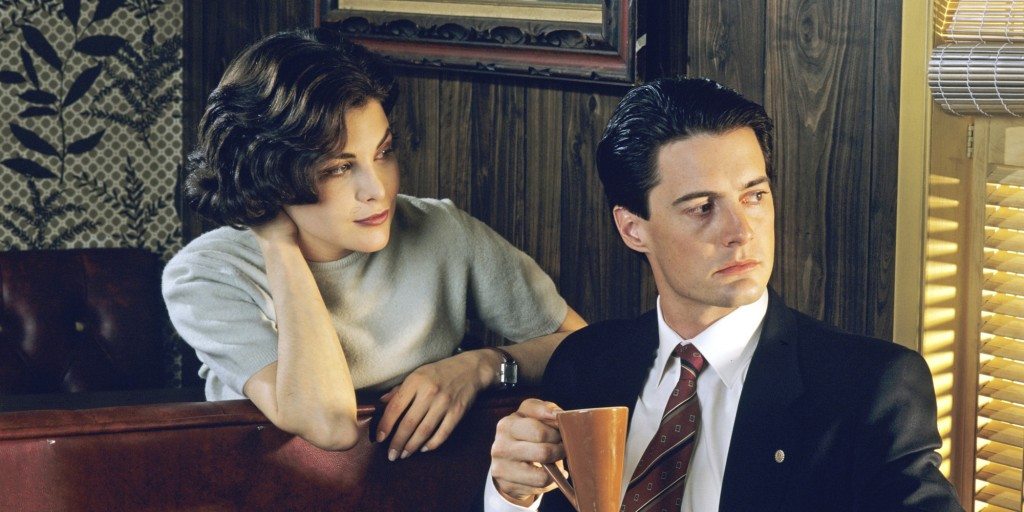 David Lynch's brand of cinema isn't everyone's cup of tea. The arthouse-indie visionary's reputation as a paragon of transcending art and the creator of hyperventilating moments of horror and satisfaction is indisputable. His influence on modern-day cinema peered off to the small screen in the form of 'Twin Peaks'. First released at the onset of the glorious '90s, the harrowingly brilliant show saw a return last year and is set to continue with another season. FBI Agent Dale Cooper's tumultuous life gets a new dose of surreal and incredulous as he is tasked with investigating a series of crimes in a small town called Twin Peaks. What follows next is only recommended for people familiar with Lynch's style and none others. Probably experience Lynchism in a milder form before taking this juggernaut on.