Filming a nude scene isn't that hard. But going full frontal? Well, that's a challenge. It is extremely difficult for an actor, regardless of the gender, to do a scene that way. Especially for the males, whose thing-a-ding hangs so innocuously. But it is this crop of actors who'll go to any length to stay true to their characters and be sincere in their efforts. Anyway, here's a list of male celebs who have filmed full frontal nudity. Happy reading!
1. Michael Fassbender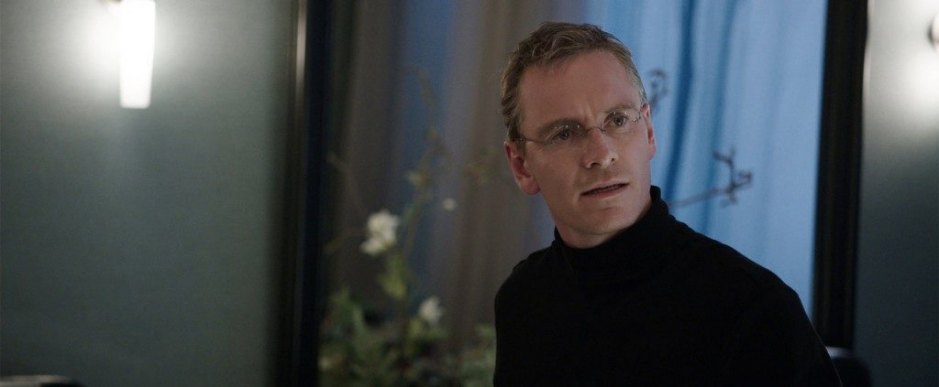 'Shame' is a thoroughly underrated and neglected movie. It's rare to find it on the top 10 lists, even those which belong to this century. Fassbender assumed the role of Brandon Sullivan, a seemingly normal and affluent banker, who secretly rots away in his addiction for sex. Normally, playing such a character requires the particular actor be unconscious of himself and surrender to his urges. Fassbender did exactly that and churned out a memorable performance that'll remain his and only his through times and ages. A fantastic effort that deserves our praise.
Read More: Best Sex Scenes of 21st Century
2. Heath Ledger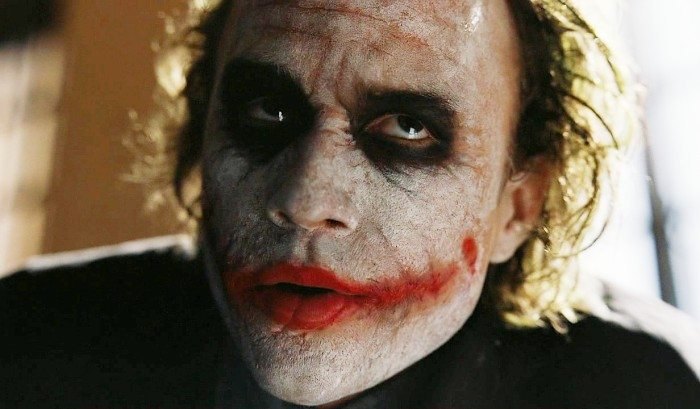 This gifted actor was a blessing for the industry. For mankind, even. His tragic and unfortunate loss left a big void in the world of prodigal actors. His Joker portrayal is truly immortal and will be etched into cinematic annals as one of the very best. His dedication, rather devotion, to his art knew no limits and prompted him to bare it all on two occasions. 'Brokeback Mountain', wherein he plays a bisexual, and the forgotten 'I'm Not There'. It would be difficult to find an actor of Ledger's caliber and skills. Rest in peace, comrade.
Read More: Best Sex in TV Shows
3. Tom Cruise
Even the biggest superstar in Hollywood has bared it all. Way back in 1983, then an unknown quantity, 'All the Right Moves' saw him expose himself to the camera, thereby instantly coming to the fray as one to 'look out for'. Intense as always and slickly charming, Cruise was and has been an embodiment of confidence and subtle nuances.
Read More: Sexiest TV Shows
4. Viggo Mortensen
Mortensen is still regarded as a B-list actor, failing to gain the popularity that his work screams for. Ready to do anything for his roles (taking some inspiration from Daniel Day-Lewis), Mortensen has on several occasions dropped pants and wowed audiences. 'Eastern Promises' probably would have won him the Oscar had the great giant (DDL) not woken up from his hibernation. The film also featured him fully nude, sitting there with confidence as others around him looked up in awe. 'The Indian Runner' was a bit prolonged, even though equally bold and intrepid. High time we appreciated him the way he deserves to be. Not just because of the full frontal nudity (sigh).
Read More: Sexiest Moms in Movies
5. Kevin Bacon
I believe his act in 'The Woodsman' is one of the most moving and significant ones of our generation. The way he humanized probably the most macabre human character trait ever was truly incredible. Known for his rigorous method acting ways, Bacon surpassed himself by going one step forward and being completely nude in 'Wild Things'. Probably the most intimate movie of all time, 'Wild Things' certainly had a lot of naked scenes and Bacon couldn't say no.
Read More: Sexiest Vampires in Movies
6. Peter Sarsgaard
Now, this is one actor who makes acting look effortless. The sheer impassiveness of his facial expressions and his intruding body language work brilliantly in unison to outdo his intentions. 'Kinsey' was as bold as a film gets and it certainly required its actors to face the brunt. And face they did. Neeson and Sarsgaard were brilliantly apt and effective in their portrayal of two homosexuals in love. A biographical about its brave protagonist Alfred Kinsey, it depicted his efforts to provide the sexual behavior of men a place in science.
Read More: Sexiest Monsters in Movies
7. Bruce Willis
Willis' popularity sees no bounds. His rugged persona and action history are clearly suggestive of this fact. Almost after the first 'Die Hard' came out, Willis shot to public infamy with his bold avatar in 'Color of Night', wherein he shot full frontal nude scenes. His steamy scenes with Jane March were the talk of the town, rumours even suggesting that the two were dating. Well, they weren't. That's how good an actor Willis is!
Read More: Sexiest Movie Killers
8. Harvey Keitel
Keitel is often referred to as eccentric and weirdly distinct. His outcast roles and unconventional choices for characters often lands him in precarious situations. Or, he makes the situations precarious: for women around the world! 'The Piano' saw him at his vintage best. The film in itself was a moving documentary of the life of a mute piano player. There have been several occasions when he has bared it all and taken us aback. A testament to his courage and dedication!
Read More: Sexiest Horror Movies
9. Geoffrey Rush
Rush's role in 'The King's Speech' was exceptional beyond words. I strongly feel that should have fetched him the golden trophy. Nonetheless, trophy or not, his performances have always inspired and been on next level. His intrepid attitude as an actor reflected severely in the 2000 film 'Quills'. Playing an almost deranged and socially ousted journalist, Rush's intimate and bravado performance became the highlight of the movie. There was one other thing which gained considerable attention: his nude scenes.
Read More: Sexiest Movie Villains
10. Jason Biggs
'American Pie'!
Read More: Best Gay Sex in Movies
11. Malcolm McDowell
'A Clockwork Orange' is the only film Malcolm ever had to do. Just that one film will make us remember him for decades to come. The film had him go beyond limits, really, beyond limits for a human being. He did everything he could to make it look authentic. Including going fully nude for his scenes. The film was highly controversial and even remains today. But the sheer genius of both the director and the cast are still lauded with utmost reverence.
Read More: Best Sex Scenes of All Time
12. Colin Farell
The Irish actor has done a vast array of work. His eclectic body of work is a mixture of wonderful and woeful. More of the former makes him a celebrated actor. Never shying away from doing the unthinkable, Colin Farrell has on more than one occasion gone nude for his roles. His visceral and incredible act in 'A Home at the End of the World' shook our very souls and filled our hearts with painful ballads of pity and sorrow. That film is a must watch. Don't miss it for the world!
Read More: Best Sex Scenes of All Time