In 1991, the death of Nancy Lyon from a mysterious illness while she was hospitalized raised several eyebrows. Following her demise, several people in her life were put under scrutiny as authorities looked to uncover the mystery. In the episode titled 'Murder-in-Law' of Investigation Discovery's 'The Perfect Murder,' we get a detailed account of the unusual case and how the investigation led to the discovery of some dark family secrets. So, if you are curious to find out all the details pertaining to it, including the identity and current whereabouts of the culprit, here is everything you need to know!
How Did Nancy Lyon Die?
Nancy Cooke Dillard Lyon was born on August 6, 1953, to William Wooldridge Dillard and Martha Sue Dillard (nee Stubbs) in the Manhattan borough of New York City. Growing up, she was also accompanied by three siblings Susan, William Jr. AKA Bill, and Thomas Richard Dillard; the latter sadly passed away in 1986. She did her graduation from the Harvard School of Design, which is where she crossed paths with Richard Lyon for the first time. After graduating, Nancy joined the architectural firm of Trammell Crow. Given her tenacious talent and hard work, she managed to move up the ranks very quickly.
On the personal front, Nancy and Richard tied the knot in 1982 and moved into a duplex in Texas' University Park. Things seemed to have been going right for the couple as they were raising two young daughters and various friends by that time. However, the picture-perfect life was soon tarnished when Nancy discovered that Richard was reportedly having an affair with a coworker named Tami (or Tammy) Ayn Gaisford since 1989. In early 1990, he moved out of the house.
Several months later, a petition for divorce was filed. However, the couple decided to give their marriage another try, after which Richard moved back in with Nancy and put on an act of being a loving husband. Soon, a series of strange illnesses began affecting Nancy's health significantly. After a couple of bouts of violent illness, Nancy had to be taken to the emergency room in January 1991.
Despite the best efforts of the doctors and nurses, Nancy Lyon's organs kept failing, and she was put on life support. But within a week or so, on January 14, 1991, it was reported that Nancy had died of natural causes. However, after the autopsy was conducted, it was revealed that the 37-year-old had an elevated level of arsenic in her system and the experts ruled that she died from arsenic poisoning.
Who Killed Nancy Lyon?
On the autopsy report of Nancy Lyon's corpse, the medical experts reportedly found "four to one hundred times" the normal amount of arsenic in her body at the time of her death. This revelation led to the launch of a criminal investigation of the alleged poisoning or murder of Nancy Lyon. Another significant cause of the investigation was the involvement of Dr. Ali Bagheri, who was one of the doctors treating Nancy while she was hospitalized.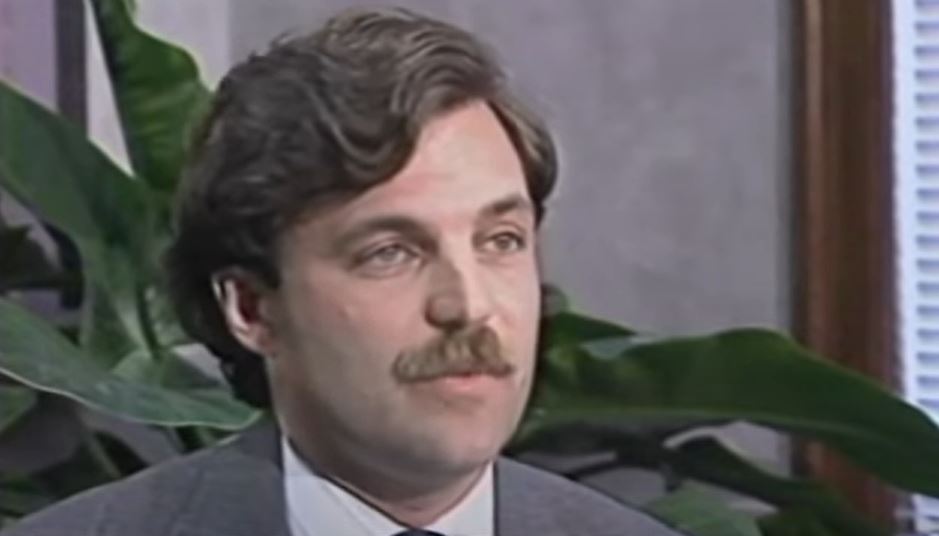 Bagheri was suspicious about the cause of her symptoms. As per Bagheri, Nancy confided in him in Richard's absence and opened up about how she felt that her husband might be the one responsible for her serious condition. The first instance of her feeling violently ill occurred at the movie theater when Richard offered her an odd-tasting drink. Moreover, during their separation, she got ill after she consumed some wine from a bottle left on her front porch. Reports suggest that Richard even urged her to take some strange pills in the name of vitamins.
The authorities took into consideration several other scenarios and suspects, including Nancy's older brother, who had allegedly subjected her to sexual abuse, her nanny, and her former boss, who was himself involved in a scandalous case. However, with the motive of escaping the marriage and still maintaining the custody of his kids and the affluence associated with Nancy's family, Richard was under heavy scrutiny for being responsible for Nancy's planned murder and the prime suspect. So, in June 1991, the authorities gathered enough evidence and arrested him on the charge of murder of his wife.
Where is Richard Lyon Now?
After Richard Lyon was charged with first-degree murder months after the death of his wife Nancy, his lawyer tried to raise the possibility of a couple of suspects in front the of judge and jury, including her older brother Bill and her former boss David Bagwell. The defense also put forward a third possibility which was a receipt from a Dallas chemical company showing the purchase of arsenic trioxide. With the help of a handwriting expert, they were able to prove that it was signed by Nancy herself and insinuated that she might have taken the arsenic herself to take her own life.
When the prosecution called Dr. Bagheri to testify against Richard, more critical evidence against the latter came to light, including the proof of all the chemicals that he had bought. When one of the defense witnesses decided to change sides at the last moment, Richard's chances of freedom were compromised. The owner of the chemical company claimed that the receipt for arsenic signed by Nancy was fake.
When another handwriting expert examined Nancy's handwriting on the receipt and told the jury that the signature was not of the victim, the evidence against Richard was overwhelmingly sufficient. So, after a three-week trial, Richard Lyon was found guilty of first-degree murder of Nancy Lyon and sentenced to life. At present, he is serving his sentence in The W. F. Ramsey Unit at 1100 FM 655, Rosharon in Texas, while still maintaining his innocence.