NBC's 'Dateline: The Disappearance of Natalee Holloway' chronicles the complex case of Natalee Holloway, who disappeared from Aruba in May 2005. Authorities and law enforcement officials from multiple nations joined forces to search for her or her remains, but none have been discovered to date. The episode features interviews with Natalee's friends, families, investigators, and other individuals related to the case and aims to provide a simple yet comprehensive understanding of the case. So, what happened to Natalee? Let's find out.
How Did Natalee Holloway Die?
Natalee Ann Holloway was born to Dave and Elizabeth "Beth" Holloway Twitty in Memphis, Tennessee, on October 21, 1986. Her parents divorced in 1993, and she and her younger brother, Matthew, lived primarily with Beth. Their mother married George "Jug" Twitty, a prominent Alabama businessman, in 2000, and the children were raised in the well-heeled Birmingham, Alabama, suburb of Mountain Brook. Natalee graduated with honors from Mountain Brook High School on May 24, 2005.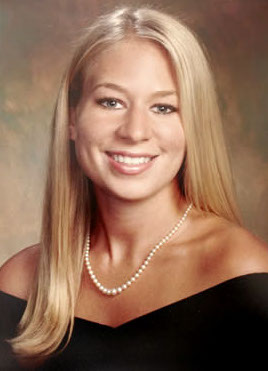 According to her family, the teen was a member of the National Honor Society and the school dance squad and participated in extracurricular activities. She studied Spanish, was a member of the American Field Service, and joined Natural Helpers, a peer support group, and other volunteer organizations. Natalee's friends described her as "fun" and "outgoing" with a "great sense of humor." Moreover, her uncle, Paul Reynolds, depicted her as a regular churchgoer and said, "Natalee's naive. She hasn't dated a lot. She doesn't party a lot."
Natalee was a meritorious student and was scheduled to attend the University of Alabama on a full scholarship, where she planned on pursuing a pre-med track. However, her plans were preceded by a plan to visit the Caribbean. Within two days of her high school graduation, the 18-year-old arrived in Aruba for a five-day, unofficial graduation trip with 124 fellow graduates of Mountain Brook High School on May 26, 2005. According to reports, the school had sent seven chaperones with the teenagers, and they met with the students each day to ensure everything was fine.
One of Natalee's friends, Claire Fierman, described their vacation by saying, "We were on the beach. We stayed outside all day. You'd usually take a nap, get dressed, go eat dinner, and then go to one of the bars. Come home whenever you desire." According to the hotel employees, the teens engaged in "wild partying, a lot of drinking, lots of room switching every night." The detectives also interviewed friends and hotel staff to learn Natalee hadn't shown up for breakfast two mornings due to a hangover.
Witness testimonials claimed her batchmates last saw Natalee around 1:30 AM on May 30, 2005, as she was departing the Oranjestad bar and nightclub Carlos'n Charlie's. Reports stated she was seen leaving with three teenage boys in a car. The group was scheduled to fly home later that day, but Natalee did not appear for her return flight. One of the chaperones, Jody Bearman, called Beth around 11:00 AM and reported the incident. The latter said, "I knew immediately that my daughter had been kidnapped in Aruba. Natalee has never been late in her life."
Natalee's packed luggage and passport were found in her Holiday Inn room as the Aruban authorities initiated multiple massive search missions for the missing teen throughout the island and surrounding waters. Hundreds of volunteers from the US and Aruba searched on the ground, with FBI special agents, 50 Dutch soldiers, and three specially equipped Dutch Air Force F-16 aircraft participating in the search. The authorities even arranged for divers to search the ocean. However, Natalee's remains have not been found to date, and she was declared legally dead on January 12, 2012, at her biological father's request.
Who Killed Natalee Holloway?
After receiving Jody's call, Beth immediately flew to Aruba in a private jet and supplied the authorities with one of the boys' names her daughter was last seen with. According to reports, the Night Manager at the Holiday Inn allegedly recognized Joran Andreas Petrus van der Sloot from videotape. The police visited his house and found the Dutch, then 17, with 18-year-old Deepak Kalpoe, who owned the vehicle the teens were seen driving. Joran initially declined to recognize Natalee but eventually admitted to being acquainted with her.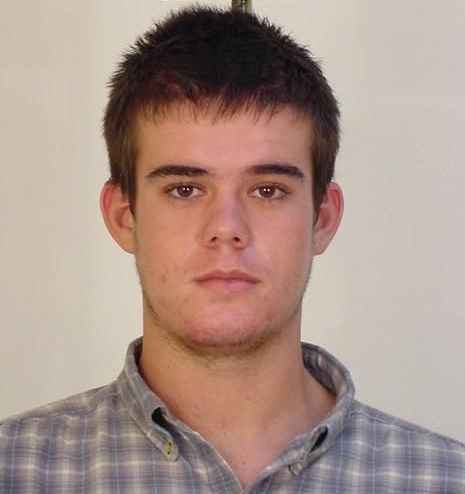 According to Joran's initial statement, he, Deepak, and the latter's 18-year-old brother, Satish Kalpoe, drove with Natalee to the California Lighthouse area of Arashi Beach because she wanted to see sharks. Yet, he claimed they dropped the girl at her hotel around 2:00 AM. He also alleged seeing a dark man in a black shirt, similar to security guards' attire, approach Natalee as the three boys drove off. Still, the officers could not find the teen on any nighttime surveillance camera footage of the hotel lobby.
Based on Joran's claims, Aruban police detained Nick John and Abraham Jones, former security guards, on suspicion of murder and kidnapping. Four days later, the police arrested Joran and the Kalpoe brothers for the first time on June 9. The security guard pair were released on June 13 without being charged. The police also arrested disc jockey Steve Gregory Croes on June 17 and Joran's father, Paulus van der Sloot, on June 22, with both ordered to be released on June 26.
The trio changed their story and claimed they had dropped Joran and Natalee at the Marriott Hotel beach, with the former alleging he left her there. Soon, Joran changed his story for the third time, claiming he was dropped off at home first, and the 18-year-old drove away with the Kalpoe brothers. Their testimonies continued changing multiple times as the authorities resumed searching for the missing girl with infrared sensor-equipped aircraft, satellite images, and cadaver dogs.
Natalee's family offered prize money increased over time and had reached $250,000 by August 2005. In addition, the FBI chased various false leads before the police arrested the Kalpoe brothers again on August 26, along with another new suspect, 21-year-old Freddy Arambatzis. However, a court released all three of them and Joran on September 3, and the latter gave multiple interviews on national television defending himself. In a March 2006 interview on Fox News, he claimed Natalee wanted to have sex with him, but he refused and walked away.
The police arrested some more alleged suspects in 2006, though none were charged, before handing over the investigation to the Netherlands. Citing new evidence, Aruban investigators rearrested Joran and the Kalpoe brothers on November 21, 2007, on suspicion of involvement in manslaughter and causing severe bodily harm. On November 30, a judge ordered the release of the Kalpoe brothers, and Joran was released without charge on December 7 due to lack of evidence.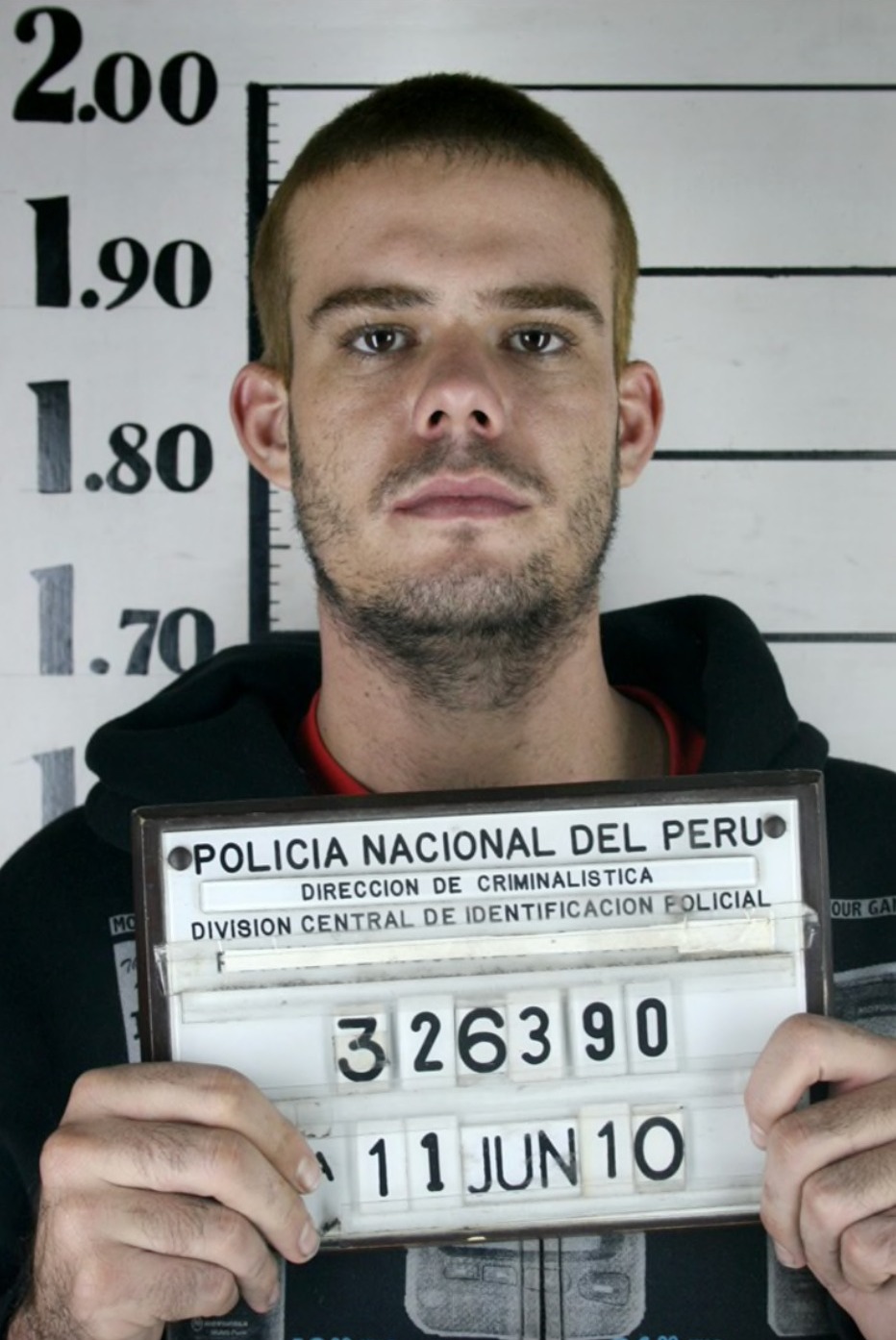 In early 2008, the Dutch media broadcasted footage recorded from hidden cameras and microphones in the vehicle of Patrick van der Eem, a Dutch businessman and ex-convict. Joran could be seen smoking marijuana and stating Natalee suffered from convulsions and died, and he disposed of the body with the help of a friend. Nevertheless, a judge denied issuing an arrest warrant based on the tapes. Joran was arrested in Chile on June 3, 2010, on another murder charge — that of Stephany Flores Ramírez, a 21-year-old business student reported missing in Lima, Peru.
Peruvian authorities said Joran confessed to killing Stephany after he lost his temper because she accessed his laptop without permission and found information linking him to Natalee. He was also charged with extorting Natalee's family and asking for money in exchange for her burial site on June 3, 2010. Joran was indicted on first-degree murder and robbery charges in Lima Superior Court on June 11.
Joran van der Sloot admitted to the extortion plot in a September 2010 prison interview, claiming he "wanted to get back at Natalee's family." He pleaded guilty to murdering Stephany and was sentenced to 28 years in prison on January 11, 2012. Over the years, many conspiracy theorists and internet detectives have concocted several theories and explanations regarding Natalee's homicide. Yet, it remains unsolved, with Joran remaining the primary suspect in the investigation.
Read More: Kimberly O'Neal Murder: Where is Archie O'Neil Now?