Investigation Discovery's 'See No Evil: Neighborhood Watch' chronicles the gruesome rape and murder of 43-year-old Natalie Belmonte inside her residence in Pembroke Pines, Florida, in February 2011. The investigation solved the homicide within a couple of days using surveillance footage videos obtained from the victim's neighbors. If you're interested in finding out more about the case, including the perpetrator's identity and current whereabouts, we've got you covered. Let's begin then, shall we?
How Did Natalie Belmonte Die?
Natalie Anne Lopes Belmonte was born to Reginald and Cheryl Lopes on May 29, 1968, in Georgetown, Guyana. She grew up in Guyana with her sister Michaela Lopes Teixeira and brother Reginald Lopes. Natalie's family moved to Calgary in Canada when she was seven for two years before moving to Florida. She continued to reside in Pembroke Pines in Broward County, Florida, for the rest of her life. Natalie's family described her as lively, extroverted, and an admirable student.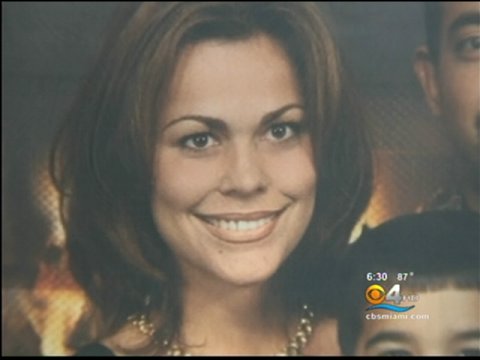 After excelling in school, Natalie earned a degree in Elementary Education from Florida International University in Miami. She worked briefly as a Teacher before marrying her high school sweetheart Andre Belmonte in 1988. Natalie was a stay-at-home mother and raised two children, Brianna and Aidan, until 2000, when she secured a job at Home Depot. She eventually divorced her husband and received her real estate license in 2003. Natalie's warm personality and sharp mind helped her build a successful career in real estate.
In February 2011, the 43-year-old lived with her adopted son, Gerard Lopes Belmonte, in her Pembroke Pines residence. Her family reported her missing on July 17 at around 7:00 PM after Gerard said he had not seen her the whole day. The authorities found Natalie's body in a swampy area near the 1600 block of Northwest 196th Avenue on July 20. Her autopsy report determined she had been strangled and suffered severe injuries to the head. The medical examiner also observed she had been sexually assaulted before she was killed.
Who Killed Natalie Belmonte?
According to police reports, Gerard and Natalie had attended a graduation party on July 16 and returned home together at around 2:30 AM. He claimed his adoptive mother had disappeared when he woke up the following morning. Gerard got concerned by the evening since Natalie would never leave home for so long without informing him. Hence, he called his siblings and grew more worried when they had not heard from her. Surprisingly, Natalie's cell phone, keys, and purse were all still at home. The family called the police at 7:00 PM to file a missing person report.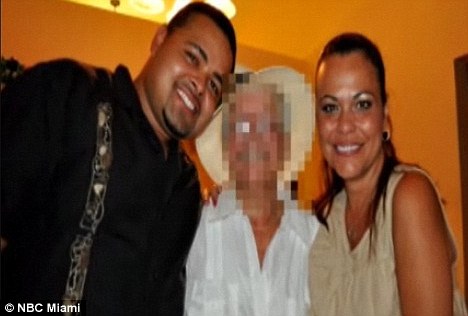 Natalie had formally adopted Gerard in 2000 when he was only ten years old in Broward Circuit Court. She took the step when her uncle – Gerard's father – had died of natural causes. Her co-worker at a Weston real estate office, Aquila Rodgers, recounted, "She (Natalie) would do anything for him. She loved him as if he were her own." She reminisced how much Gerard cherished her, adding, "She was his lifeline." However, the relationship was not as smooth as it appeared on the surface.
According to reports, Gerard had been in and out of trouble with the police on charges of burglary, larceny, and petty theft, including a 2009 arrest for allegedly breaking into a home when the owners were asleep. While most of the charges were dropped, the police discovered Natalie had pressed felony charges against him for allegedly stealing up to $20,000 worth of her jewelry in 2008. Court documents state she had provided a taped confession to authorities and Gerard was arrested.
Gerard had thought the matter was resolved but was surprised to learn there was a warrant for his arrest in the theft while filling out immigration paperwork. According to court documents, he was arrested in early June 2011 and was jailed for a month. Gerard was released when Natalie intervened and testified that she wanted to drop the charges as her son "had gotten his life together over the past three years." She had also posted his $1,000 bail money and got him released on July 14.
Consequently, Gerard became a person of interest when Natalie was reported missing. The police obtained footage from a CCTV installed by a neighbor that showed an individual leaving the residence and backing the victim's maroon Lexus to the garage at around 5:08 AM on July 17. Besides, the surveillance video displayed a person wearing a white shirt and carrying two large white garbage bags and placing them next to the left rear side of the vehicle. The individual additionally brought one big white garbage bag and put it in the trunk.
Where is Gerard Lopes Now?
The police obtained footage that showed the vehicle leaving the residence at 6:23 AM and returning precisely eight minutes later at 6:31 AM. Moreover, they saw the individual, wearing the white shirt, exit the house and wipe the interior and exterior of the trunk and bumper. According to the show, Natalie's sister told the police she allegedly saw blood smears on the master bathroom floor when she went to the place. Therefore, the officers executed a search warrant and found evidence indicating a violent struggle.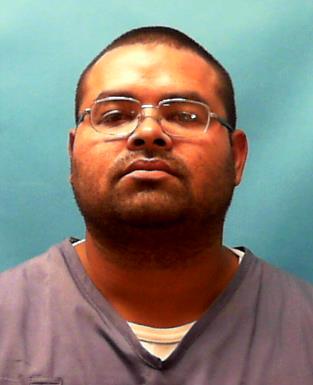 The detectives further established a radius based on the eight-minute drive and searched all trash cans. They located trash bags containing blood-stained men's clothing, towels, bedding, and pillows in a garbage bin at a local shopping center. After Natalie's body was located, the authorities conducted DNA analysis to find Gerard's semen on the corpse. In addition, they found the bloody clothes were similar to the ones he was seen wearing in the surveillance footage of a local convenience store where he had accompanied Natalie before the party.
Gerard was arrested on July 20 and charged with first-degree murder. According to the episode, he was infatuated with Natalie and raped her on July 17 after returning from the party; he proceeded to kill her out of shame. The prosecution even alleged Gerard was angry with Natalie for being recently jailed based on the charges she filed three years ago. Though he pleaded guilty in his 2013 trial, the jury convicted him of first-degree murder, and he was sentenced to life without parole. The 33-year-old is serving his sentence at the Calhoun Correctional Institution in Blountstown, Florida.
Read More: Bruce Firman Murder: Where are Byron Gatenby, Tommy Nicol, and Elizabeth Gatenby Now?