Indians are present everywhere. Literally. Everywhere. It is this diverse group of diaspora that makes our culture rich and distinctive. It is no surprise then that Indians have made their mark in Hollywood as well. Prominent directors like M Night Shyamlan, Shekhar Kapur, and Mira Nair have all made the country proud, and are also established personalities in the industry. Hollywood has taken a keen interest in the vestigial traditions of the mystic land, and have called upon them now and again to create memorable characters, and tell magnificent stories. We decided to catalog such inspirational Indian characters in Hollywood movies. Happy reading!
12. Gobinda, 'Octopussy'
Played by: Kabir Bedi
Kabir Bedi starred as Kamal Khan's primary and loyal henchman in the Bond film 'Octopussy'. An intimidating and intrepid operator, Gobinda is like a toilet, flushing away unimportant problems in Khan's life. A true utility man, his repertoire ranges from dry-cleaning clothes, to fighting off men with AK-47s using his bare hands. He is eventually revealed the antagonist, which even though is a spoiler regards the script, but is fitting for his character. A very impressive performance by Bedi at a time when Indian cinema was still a novice overseas.
11. Papa Kadam, 'One Hundred Foot Joruney'
The recently deceased Om Puri is one of the finest actosr India has ever produced. His husky baritone, complete with his dexterity in adapting to roles, made him a complete actor. His alluring body of work included collaborations with many different cultures. He was a part of a supporting ensemble in Lasse Hallstrom's 2014 comedy-drama 'The Hundred Foot Journey'. He portrayed the character of Kadam, an ailing father of three and an owner of a restaurant, who is forced to seek asylum in Europe due to regional violence in his native country. The old man, with salt and pepper hair, and an undying work ethic, is tasked with establishing his restaurant, and his denizen cuisine, in a foreign land, among hostile competitors. Puri shone in the background and allowed those around him to charm their way through a warm and aptly made piece of cinema.
10. Kumar Patel, 'Harold and Kumar Go to White Castle'
Played by: Kal Penn
The dusky, exotic half of the troublesome duo has a weird appeal and charm. A medical student in the making, following in his dad's footsteps, Kumar is a struggling individual caught up between two worlds. One of honor and meritorious hard-work, the other, a life of hoodwinks and adventures, illegal albeit. Obviously, he chooses the latter, and embarked on a wild journey of drugs, crime, and some pretty crazy shit. Emblematic of the current reflection of Indian students abroad, Kumar had something new up his sleeve, and provided a glimpse into the other side of the coin.
9. Mowgli, 'The Jungle Book'
Played by: Neel Sethi
Mowgli is a rural legend in India. The protagonist of the most loved children book in the country, he is a true reflection of the everyday simpleton found in the villages of India. Penned by one of the most revered and enamored writers in the country, Mowgli has a distinct attire and style of carrying himself. The red underwear clad exuberant soul was parted from his parents during infancy, raised thereafter by a sympathetic pack of wolves. His endearing tale, that included best friends in the bear Baloo and the panther Bagheera, and a petrifying enemy in the scarred and blood-thirsty Sher Khan, is one to cherish and enjoy. Sethi's performance touched hearts and struck a chord with the child inside us.
8. Dr Cliff Patel, 'Silver Linings Playbook'
Played by: Anupam Kher
Don't go by his looks from the photo. We all know how we are after a couple of drinks (sigh). Cliff Patel is a practitioner of psychology and an ardent Eagles fan. Among his patients is a bipolar disorder afflicted Patrizio Solitano, who has recently finished his treatment, and wants to get his wife, Nikki, back. He stands beside him like a rock during difficult times, and becomes an affable companion in the ante-bellum. His greatest strengths, apart from psychology, are his generosity, kindness, and a tenable work ethic. Kher plays the part to perfection and, even with a blistering ensemble, including names like Robert De Niro, manages to carve out considerable attention for himself.
7. Jess Bhamra, 'Bend it Like Beckham'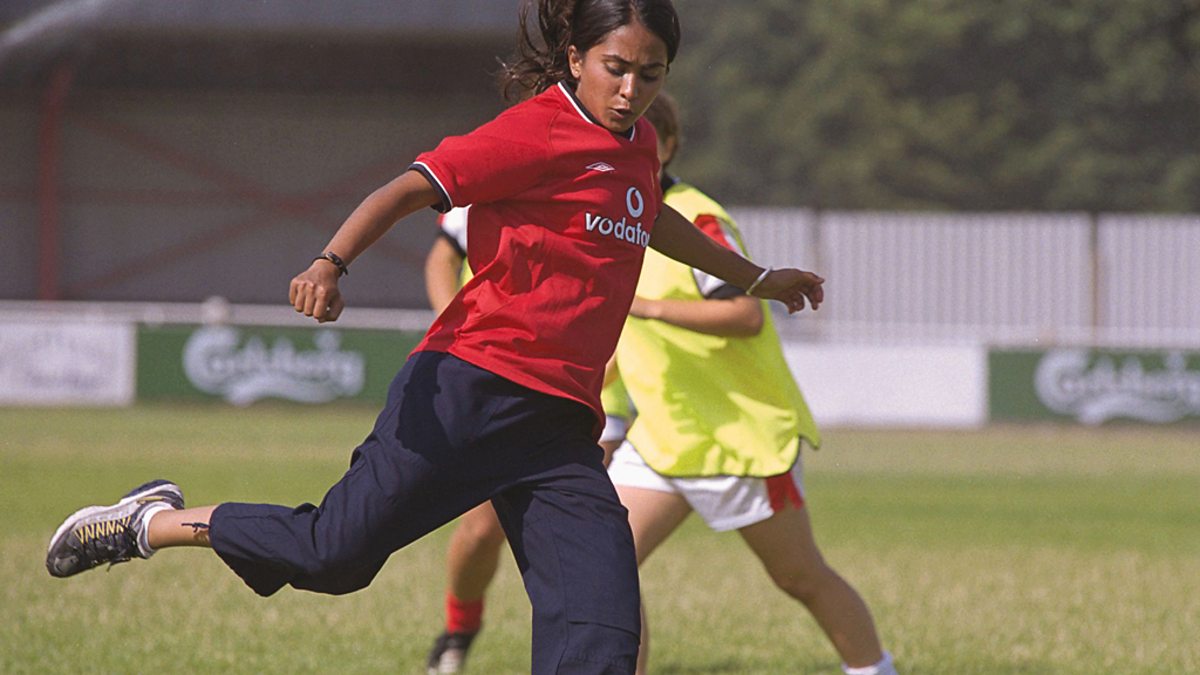 Played by: Parminder Nagra
Caught between being a filial daughter to her doting parents, and following her oozing passion for football, Jess is just like any other teenager her age. Residing in the oppressed condition of the women folk in football, Jess tries to cover up the fact that she doesn't have a penis by wearing baggy clothes, and trying to be 'casual' all the time. How she fights through cultural and societal hindrances, and successfully overcomes them, is the apotheosis of determination and perseverance. She is a role model for girls out there, irrespective of their nationality or color, struggling to settle in, and sticking out like sore thumbs in the society.
6. Srinivasa Ramanujan, 'The Man Who knew Infinity'
Played by: Dev Patel
Ramanujan was perhaps the greatest mathematician of the modern world. His pioneering theories in mathematics are today widely taught in schools and universities. Pursuing an education under the miasma of racial prejudice and persecution of Indians, his defying stance and a prodigal penchant for mathematics sailed him through. Played by the go-to Indian of the industry, Dev Patel, Ramanujan symbolizes belief in God, and reciprocation of gratitude. His famous quote, which he believed to be the "mantra" behind his paen work, "An equation for me has no meaning," he once said, "unless it expresses a thought of God." still resonates and inspires.
5. Saroo Brierly, 'Lion'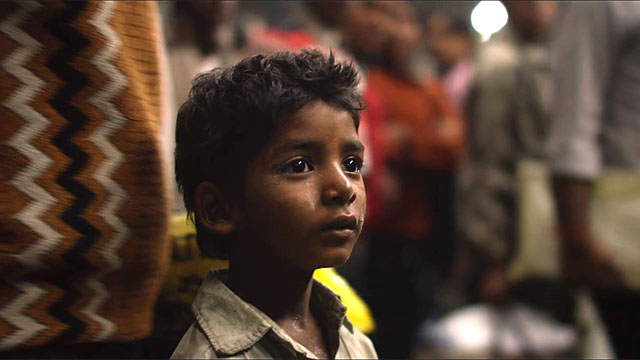 Played by: Dev Patel and Sunny Parwar
Seeing this movie brought tears to my eyes, and gave plenty for my brain to digest. An inspiring tale of unwavering determination and courage, iced with revolutionary technology, 'Lion' is much more than a mere biopic. It is an embodiment of every child in the country, whose standards of life seem to diminish by the day, in the slums and squalor of rural India. It is a scathing social commentary of what's all wrong with the system, and the situation the helpless kids from unprivileged backgrounds find themselves in. Pawar's miraculous unison with his family through a topsy-turvy journey of glorious highs, and glaring lows is eviscerating, and shall forever remain ensconced in the environs of our conscience.
4. Jamal Malik, 'Slumdog Millionaire'
Played by: Dev Patel
The character of Jamal Malik has a striking resemblance in terms of his childhood to Saroo. An unfortunate victim of the vitriol clutches of poverty, Jamal's unbelievable rise to becoming the winner of a crore rupees is a testament to hard-work and perseverance. He enkindles the lamp of resistance, and never lets the spirit of his determination die out. In his dogged determination to live and to love though the odds are infinitely stacked up against him, Jamal shows himself to be an apotheosis of courage and compassion. The remarkable character through his virtues and principals reached the acme of all fields in the country.
3. Captain Nemo, 'The League of Extraordinary Gentlemen'
Played by: Naseeruddin Shah
It is probably one of the most iconic Indian characters in Hollywood. The son of a rich Indian king, Nemo is a scientific genius who roams the depths of the sea in his submarine, the Nautilius. He tries to project a stern, controlled confidence, but he is driven by a thirst for vengeance and a hatred of imperialism focused on the British Empire. His physical attire is no less India, his endearing visage clad with a full grown beard, and dressed in traditional Indian clothes. The sword-yielding samaritan was played to the word by Naseeruddin Shah, one of the finest thespians of the Indian film industry.
2. Piscine Patel, 'Life of Pi'
Played by: Irrfan Khan and Suraj Sharma
A.k.a. Pi. He is now a professor, with apparently no religion, yet, he is the biggest believer in the Almighty. Quite possibly the most viscerally evocative performance by an Indian actor in a Hollywood flick of recent, it was a complete experience of emotions. Right from his love for Anandi, to his camaraderie with Richard Parker, or his tearful narration of his incredible journey across the seas, both the actors displayed their prowess in expressing a range of emotions. Pi's life simply can't be put in words. its for people to enjoy visually, to try and comprehend his time with Richard Parker, and elicit heart-felt emotions. His acceptance of God and his fate shows his firmness in his scruples for living life.
1. Mahatma Gandhi, 'Gandhi'
Played by: Ben Kingsley
If I had to make a list of the greatest cinematic performances by an actor, this one would be right up there at the top. The story of India's struggle for independence, and Gandhi ji's pioneering influence and role in it couldn't have been presented any better. Abdicating a successful practice in law and a life of worldly pleasures, the great Mahatma set his goal in life to just one thing: independence. His tenets of satyagrah and ahimsa were the underlying theme of our struggle, also giving the world a better way to get what you want. I couldn't possibly explain in words the debt we owe to this man. Just simply the best. Jai Hind!
Read More: Best Bollywood Movies of All Time