Jennifer Lawrence is an American actress. Her first major role came as a main cast member on the sitcom 'The Bill Engvall Show', which garnered her recognition. Lawrence made her film debut in a supporting role in 'Garden Party' in 2008, and had her breakthrough playing a poverty-stricken teenager in the independent drama 'Winter's Bone' in 2010. She achieved recognition for starring as the mutant Mystique in 'X-Men: First Class' in 2011, a role she has since reprised in later installments of the series, to huge acclaim.
Lawrence continued her streak with a starring role as Katniss Everdeen in the 'Hunger Games' film series, which established her as the highest-grossing action heroine of all time. Her performance as a depressed and bipolar widow in the romance film 'Silver Linings Playbook' in 2012 earned her an Academy Award for Best Actress, making her the second-youngest winner of the award and also the only actor, born in the 1990s to have won the award.
She subsequently won a BAFTA Award for Best Actress in a Supporting Role for playing a troubled wife in the black comedy 'American Hustle' in 2013. She also received Golden Globe Awards for her roles in both of these films and for her performance as Joy Mangano in the biopic 'Joy' in 2015. She has since starred in the science fiction romance 'Passengers' in 2016, the psychological horror 'Mother!' in 2017, and the spy thriller 'Red Sparrow' in 2018.
At this point, the question that might be circling your mind is what is the next Jennifer Lawrence movie? Well, the good news is that we have a clear answer to that question. Here's the list of upcoming Jennifer Lawrence films scheduled to release in the near future. We can only hope that the new Jennifer Lawrence performances would be as good as some of his recent ones.
7. Untitled Lila Neugebauer Project (2020)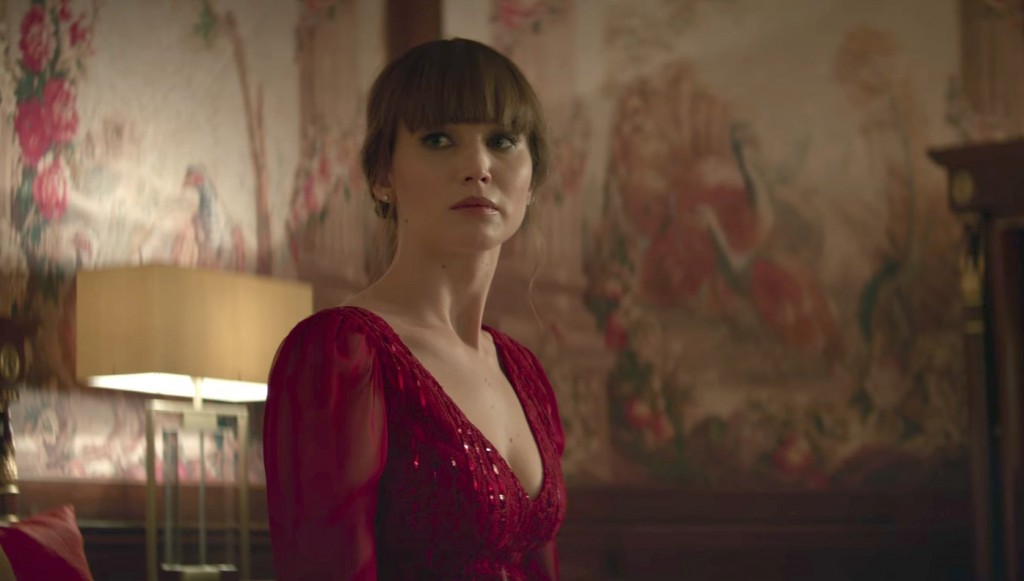 Jennifer Lawrence teams up with theater director Lila Neugebauer for an untitled feature, reports The Wrap. Elizabeth Sanders is set to write the script for the movie whose details are kept under tight wraps. The movie marks the feature directorial debut of Lila Neugebauer who is known for several Broadway and off-Broadway productions. Scott Rudin and Eli Bush are the producers alongside Lawrence and Justine Polsky for their newly founded banner Excellent Cadaver. IAC FILMS and A24 will distribute the untitled flick.
The movie is one of the major projects of the new production house launched by Lawrence along with her business partner Justine Polsky. Excellent Cadaver inked a crucial deal with Brad Weston's production house Makeready to produce and finance films both independently and in partnership in November 2018. The deal also includes movies in which Lawrence plays a major role. The actress, who won an Oscar for her performance in 2013 movie 'Silver Linings Playbook,' expands her scope and reach with the banner Excellent Cadaver. The production house is expected to become the center of her future projects.
The film follows a US soldier who suffers a traumatic injury while serving abroad. Back home, he struggles to adjust to civilian life. The film is in post-production stages and is expected to release in 2020, wherein Lawrence will have a chance to impress us with her performance in what promises to be an intense experience.
6. Mob Girl (2020)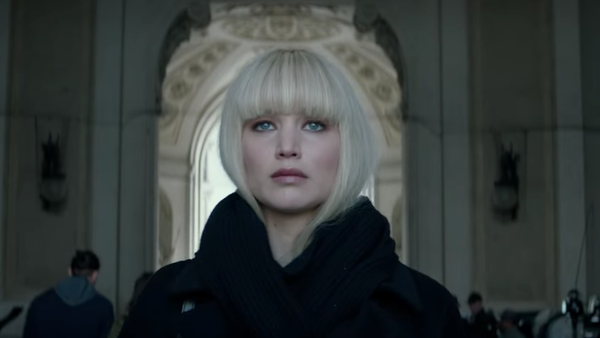 If you are familiar with the work of Paolo Sorrentino, then you will know how the director has always made aesthetic films, while retaining, or showing an interest in the mob. In fact, one of his earlier movies that catapulted him to fame, 'The Consequences of Love' or 'Le conseguenze dell'amore', deals with the mafia in Italy. With 'Mob Girl' Sorrentino has turned his focus to the New York crime families.
We meet the protagonist who grows up on the Lower East Side and is drawn to the flashy lifestyle of the wiseguys. Soon she is dating them and running errands for them, well into the mob life. However, she eventually becomes a police informant and even rats on the Colombo family.
People involved with the project spoke about it, saying, "Seeing this story from a woman's point of view is a fresh and exciting approach to telling a classic mob story. We could not imagine a more perfect team of stellar filmmakers, with Jennifer starring in a tour de force role and Paolo at the helm, to bring Arlyne's strength and unique perspective to life on screen."
5. Bad Blood (TBA)
Jennifer Lawrence is set to star in a movie that will bring into light the downfall of the healthcare company Theranos. The book, which has been written by The Wall Street Journal's John Carreyrou, explains the circumstances behind the Theranos CEO Elizabeth Holmes's release of what she claimed to be a revolutionary blood-testing product that did not work. The movie based on Carreyrou's book will be produced by Legendary studios.
Jennifer Lawrence is expected to play Holmes, who dropped out of Stanford and founded the company in 2003, when she was 19 years old. Recent reports have pointed out that Holmes and Theranos have been charged with raising more than $700 million from investors through a fraudulent scheme that took place over the course of years. They allegedly made misleading statements about the company's portable blood analyzer, which is a machine that can test and process small samples of blood.
Read More: Upcoming Eva Green Movies
4. Burial Rites (TBA)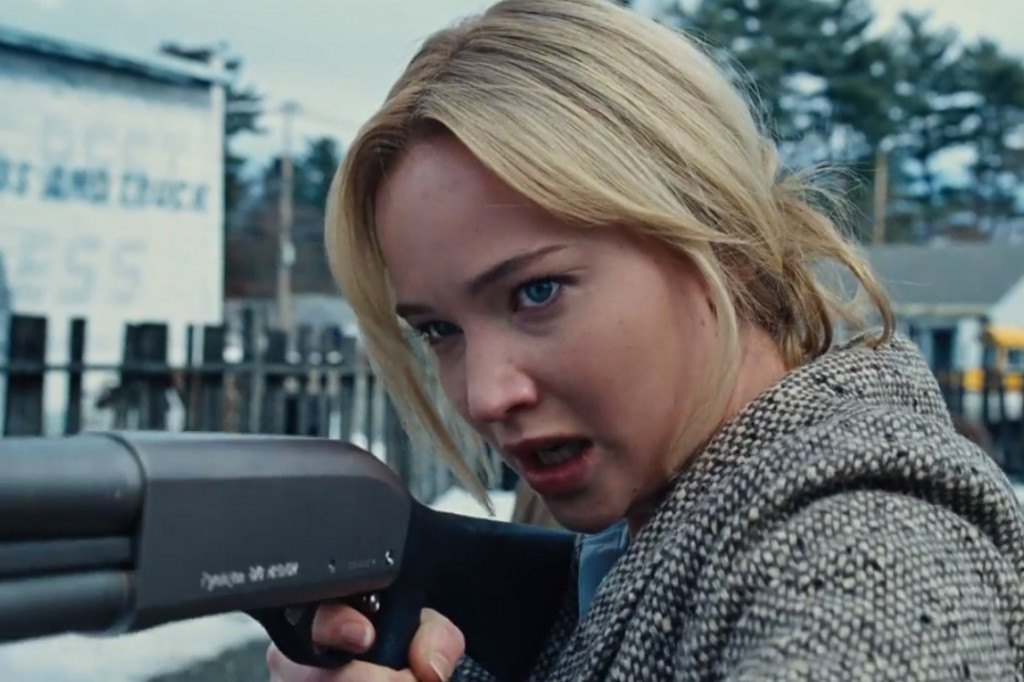 Jennifer Lawrence will star in a gritty crime drama, titled 'Burial Rites', to be directed by Luca Guadagnino. Lawrence will also serve as the producer of the movie. The film will be based on Hannah Kent's 2013 novel of the same name and will depict Agnes Magnusdottir, the last woman to be publicly executed in Iceland in 1830.
Agnes was sentenced to death for killing two men and setting fire to their home. The story takes place as Agnes awaits confirmation of her death sentence by the high court, a period of time that finds her reluctantly forging emotional and romantic bonds while reflecting on her supposed crimes.
Read More: Upcoming Andrew Garfield Movies
3. Marita (TBA)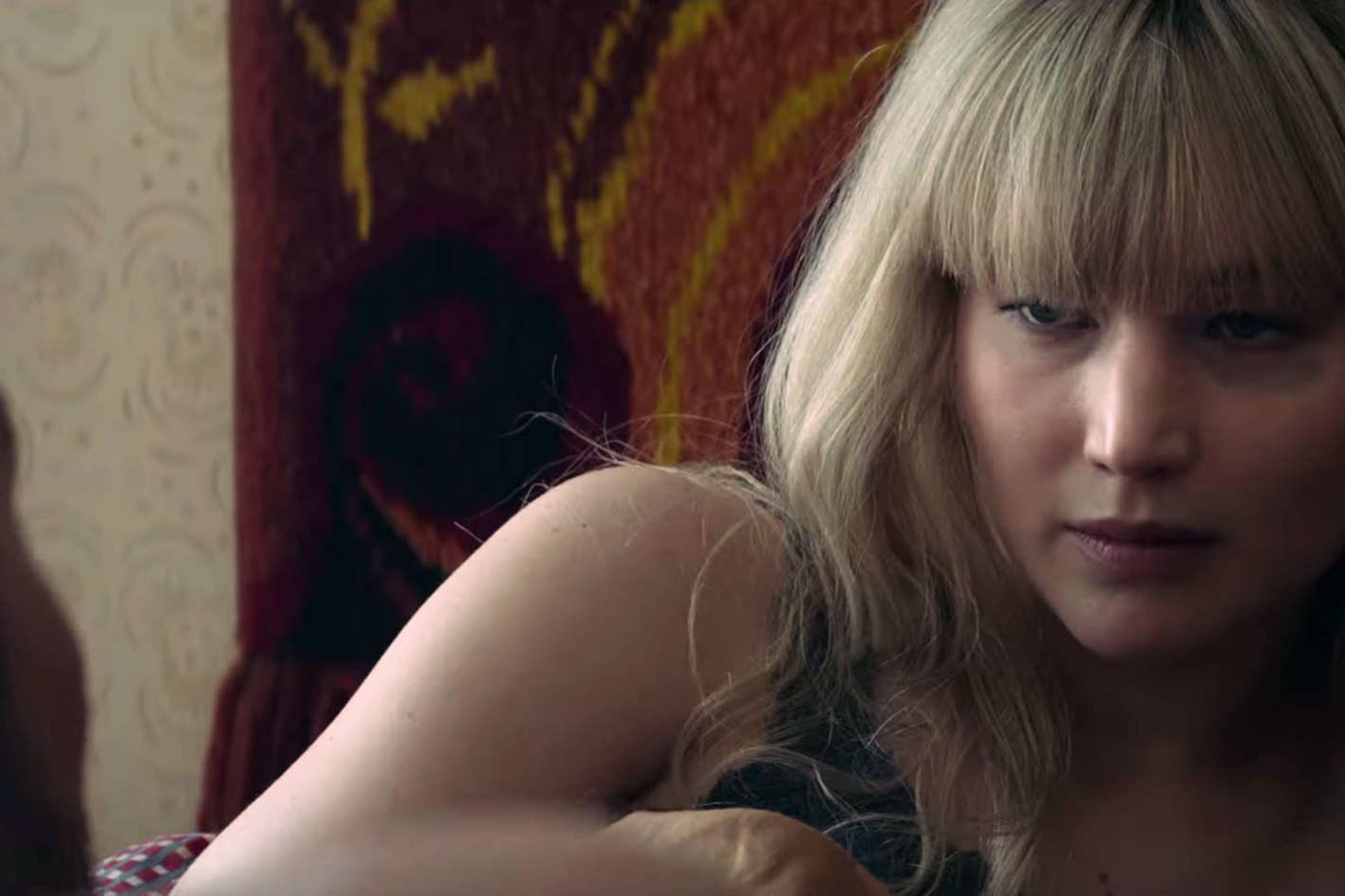 Jennifer Lawrence will be next starring in 'Marita', a movie about Marita Lorenz, who had an affair with Fidel Castro and was involved in the CIA's assassination attempt on the Cuban leader. Lorenz was a native of Germany and she was incarcerated at the Bergen-Belsen concentration camp during World War II.
After she had a tumultuous affair at the age of 19 with Castro, she was approached by the CIA to kill the Cuban leader. She later testified before Congress in the JFK investigations, claiming that she was witness to a conspiracy between the CIA, Cuban operatives and Lee Harvey Oswald to murder the president. She was also involved in spying for the FBI on UN diplomats who lived in her building.
Read More: Upcoming Amy Schumer Movies
2. Zelda (TBA)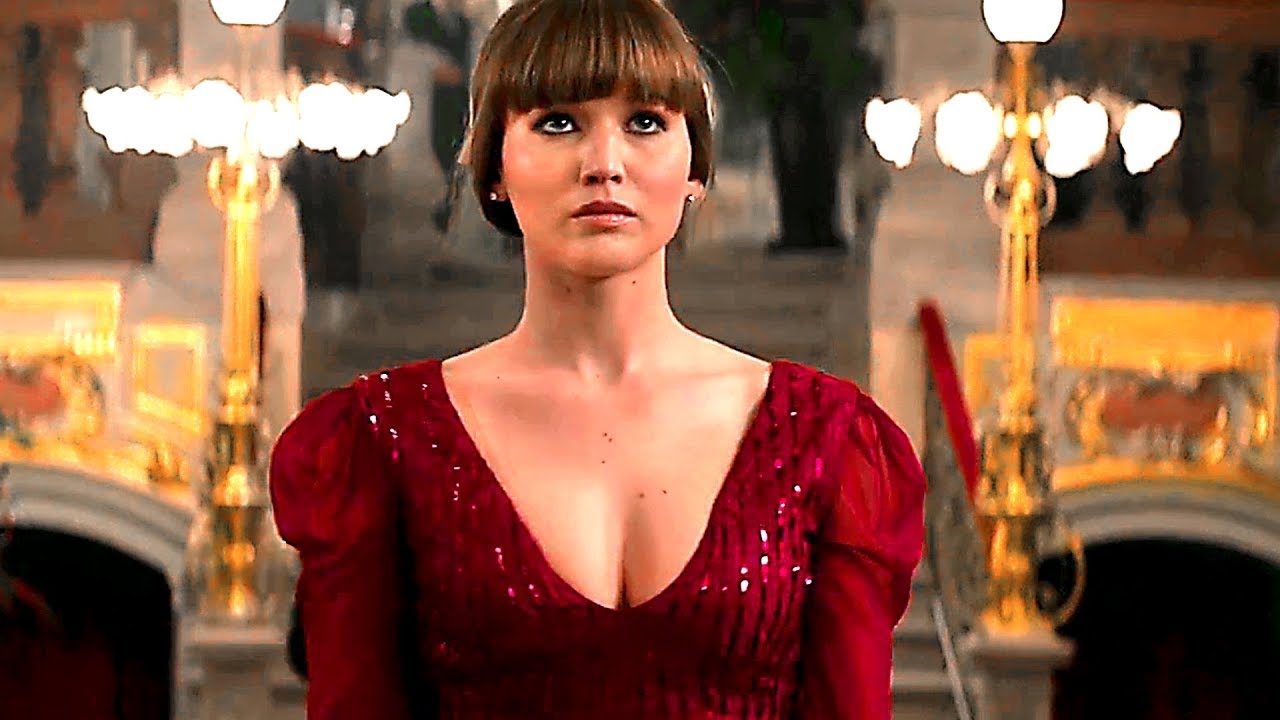 According to Variety, Jennifer Lawrence will star in a biopic about famous Jazz Age socialite Zelda Fitzgerald. Ron Howard is possibly directing the movie with Allison Shearmur handling the production duties. The pic follows Fitzgerald, who after marrying famed author F. Scott Fitzgerald tries to find her own voice in the jazz music scene as her husband rises through the ranks of great American novelists.
1. Untitled Jennifer Lawrence/Amy Schumer Project (TBA)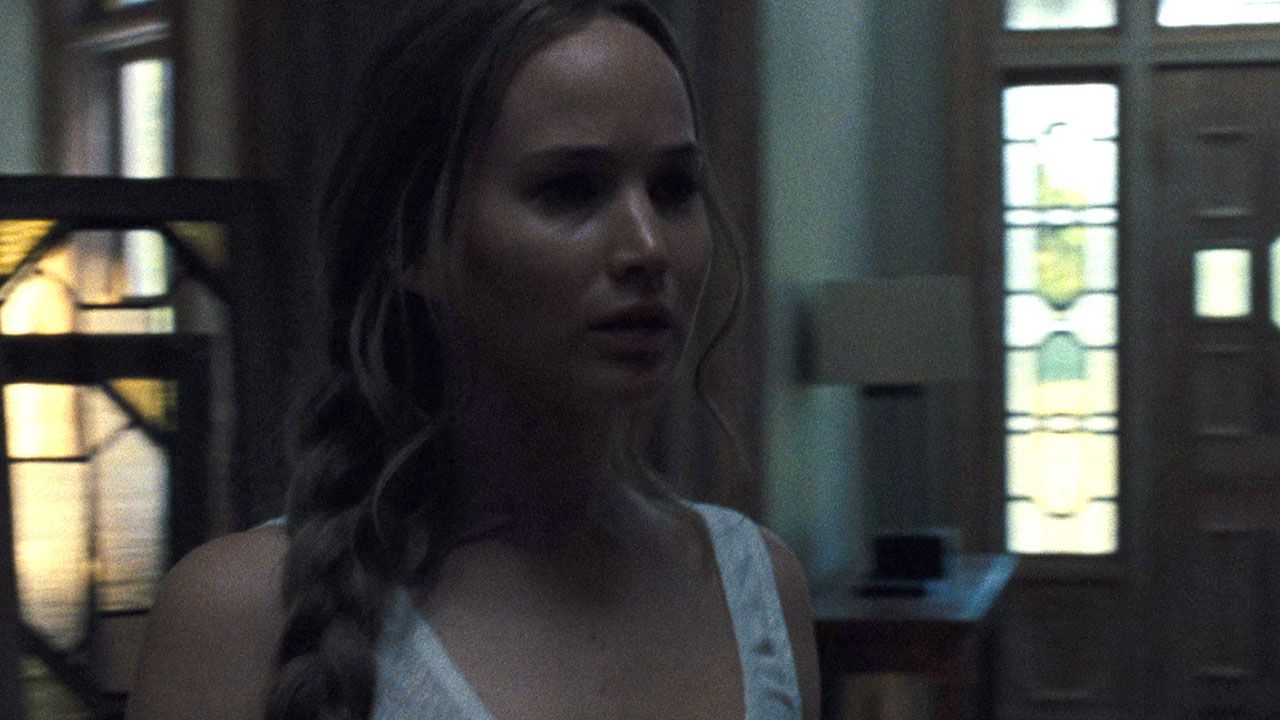 According to a report in Vogue, Lawrence will be working on a movie with her friend Amy Schumer. The duo has met several directors, according to various sources in Hollywood. The two of them would play "dysfunctional twins" in the untitled project, and that the movie's plot is both "sad" and "funny."
ALREADY RELEASED
Dark Phoenix (2019)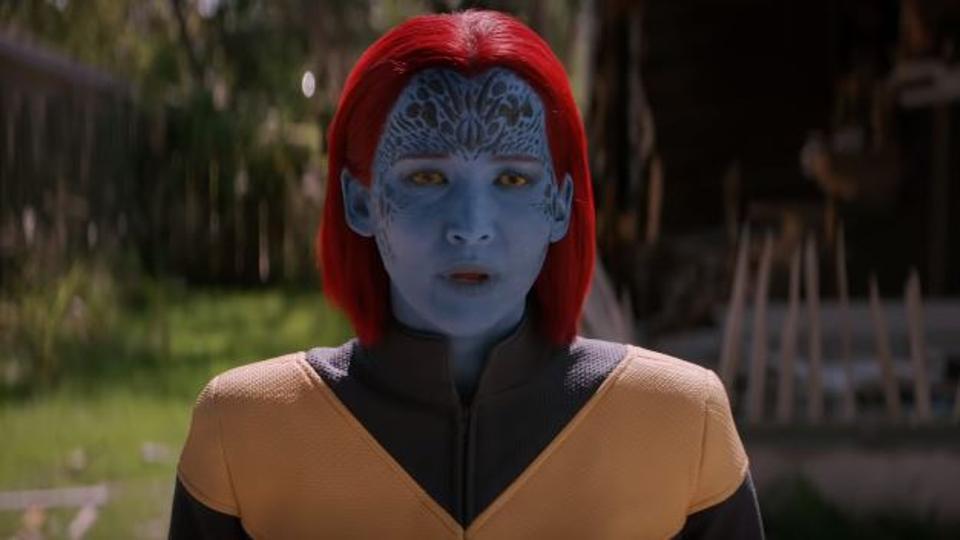 'Dark Phoenix' is an American superhero film based on Marvel Comics' X-Men characters, distributed by 20th Century Fox. It is the 12th installment in the X-Men film series and the sequel to 'X-Men: Apocalypse', released in 2016. The film is written and directed by Simon Kinberg and stars James McAvoy, Michael Fassbender, Jennifer Lawrence, Nicholas Hoult, Sophie Turner, and Jessica Chastain, among others.
In 'Dark Phoenix', the X-Men must face the full power of a cosmic force called, the Phoenix Force after a mission to space goes wrong. Jean Grey absorbs the energy, which makes her too powerful to control. Meanwhile, she acts out against the X-Men, and the humans turn against mutants while Professor X and Magneto's factions battle out their grievances. To make matters worse, a malevolent alien race tracks Jean to Earth, and they want the power for themselves to use on their planet. All of this culminates in an epic confrontation.
'Dark Phoenix' released in the United States on June 7, 2019.
Read More: Upcoming James McAvoy Movies