Nicole Kidman is an Australian actress and producer. Kidman is the recipient of multiple awards, including an Academy Award, two Primetime Emmy Awards, five Golden Globe Awards, and the Silver Bear for Best Actress. Kidman began her acting career in Australia with the 1983 film 'Bush Christmas'. In the same year, she starred in 'BMX Bandits', also filmed in Australia. Her breakthrough came in 1989 with the thriller 'Dead Calm' and the television miniseries 'Bangkok Hilton'. In 1990, she made her Hollywood debut in the racing film 'Days of Thunder', opposite Tom Cruise.
Kidman went on to achieve wide recognition with leading roles in the romantic drama 'Far and Away' in 1992, the superhero film 'Batman Forever' in 1995, the crime comedy-drama 'To Die For' in 1995, for which she won a Golden Globe Award, and the erotic thriller 'Eyes Wide Shut' in 1999. She received two consecutive Academy Award for Best Actress nominations for playing a courtesan in the musical 'Moulin Rouge!' in 2001 and the writer Virginia Woolf in the drama film 'The Hours' in 2002. She won the award for the latter and received Golden Globes for both films.
Kidman continued to star in commercially successful films, including the horror-thriller 'The Others' in 2001 and the epic war drama film 'Cold Mountain' in 2003, as she achieved critical acclaim for roles in independent films, including the dramas 'Dogville' in 2003, 'Birth' in 2004, and 'Rabbit Hole' in 2010, for which she received a third Best Actress Oscar nomination, and the thriller 'The Paperboy' in 2012. She earned a fourth Oscar nomination for playing a troubled mother in the biopic 'Lion' in 2016.
Kidman returned to television in 2017 with an acclaimed performance as a victim of domestic abuse in the HBO series 'Big Little Lies', for which she won a Primetime Emmy Award for Outstanding Lead Actress. In 2018, she received praise for her performances in the drama films 'Destroyer' and 'Boy Erased' and played Queen Atlanna in the superhero film 'Aquaman'. At this point, the question that might be circling your mind is what is the next Nicole Kidman movie or tv show? Well, the good news is that we have a clear answer to that question. Here's the list of upcoming Nicole Kidman films and tv shows scheduled to release in the near future. We can only hope that the new Nicole Kidman performances would be as good as some of her recent ones.
12. Bombshell (2019)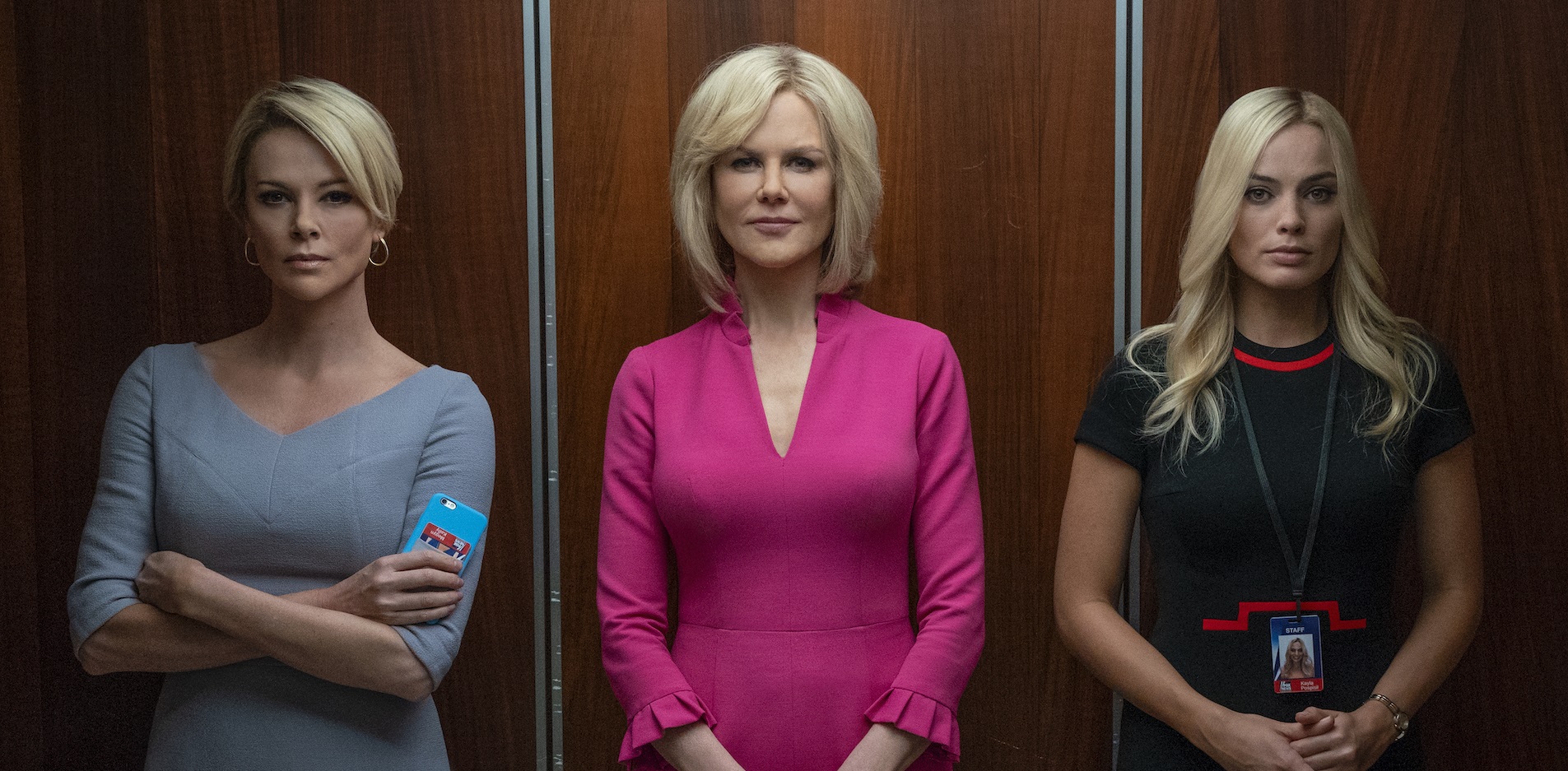 The upcoming movie, about the Roger Ailes sexual harassment controversy that shook Fox News, features Nicole Kidman as the Fox News anchor Gretchen Carlson. She lit up a burning controversy that spread like wildfire across newsrooms when she sued media mogul Roger Ailes for sexual harassment charges in 2016. Charlize Theron portrays Megyn Kelly, who started the series of allegations against Ailes. When several other women turned up with similar charges, Ailes had to step down from Fox in 2016.
The movie also features Malcolm McDowell as News Corp chairman Rupert Murdoch and Margot Robbie as Kayla Pospisil, a Fox News producer. John Lithgow plays the controversial central character, Roger Ailes. Other cast members include Allison Janney, Mark Duplass, Alice Eve, Brigette Lundy-Paine, Liv Hewson, and Alanna Ubach. The movie is directed by Jay Roach from a script by Charles Randolph. Lionsgate has set the movie for a December 20, 2019 release.
11. The Undoing (2020-)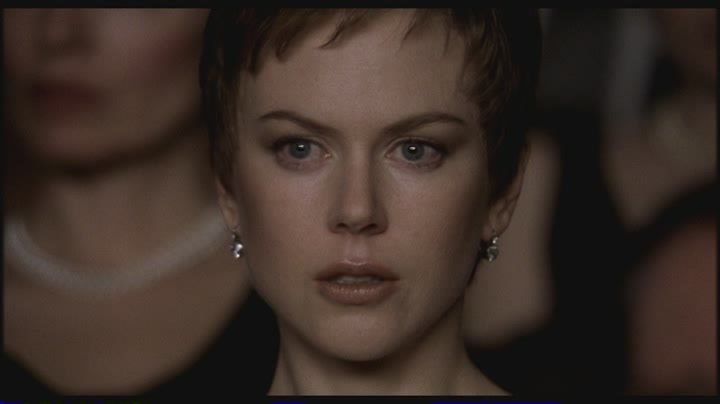 According to Variety, 'The Undoing', a miniseries, will star Kidman as Grace Sachs, described as living the only life she ever wanted for herself. She's a successful therapist on the brink of publishing her first book, has a devoted husband and young son who attends an elite private school in New York City. Weeks before her book is published, a chasm opens in her life: a violent death, a missing husband.
Read More: Anne Hathaway Upcoming Movies
10. The Prom (2020)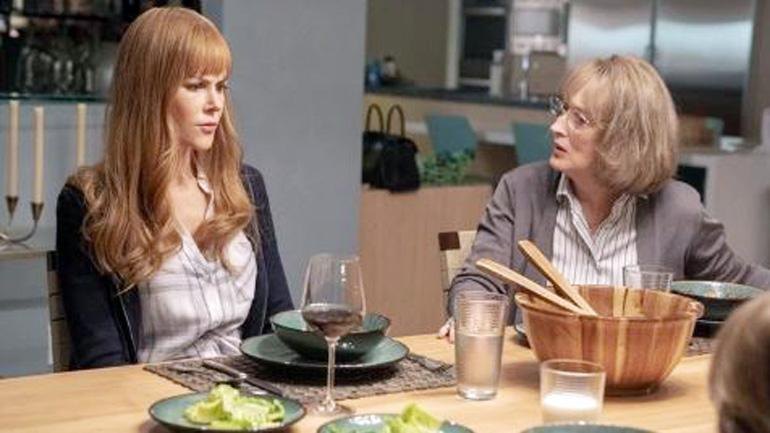 'The Prom' is an upcoming comedy, drama, musical from Ryan Murphy, who is popular for delivering entertaining works. The movie has a stellar cast including the likes of Meryl Streep and Awkwafina, apart from Kidman. Thus, there are no doubts about the performances that will accentuate the storyline. The cast members will be sure to gel well together to deliver memorable performances. Among them, Kidman, who is a veteran, will be sure to stand out.
The story, which comes from Chad Beguelin, follows a troupe of theater stars. They do not seem to be getting success and attention on stage. However, the self-righteous group decides that they should champion the rights of a high school girl. This girl wants to take her girlfriend to the prom, but the conservative Indiana town that she lives in poses problems. The absorbed theater artists make it a point to swoop in to stage protests and demonstrations allowing the girl to go with whom she pleases.
While the cause they support is indeed noble, the way these self-absorbed people try to get a pulse on how the town is will serve as the comedic point in the film.
9. Big Little Lies (2017- )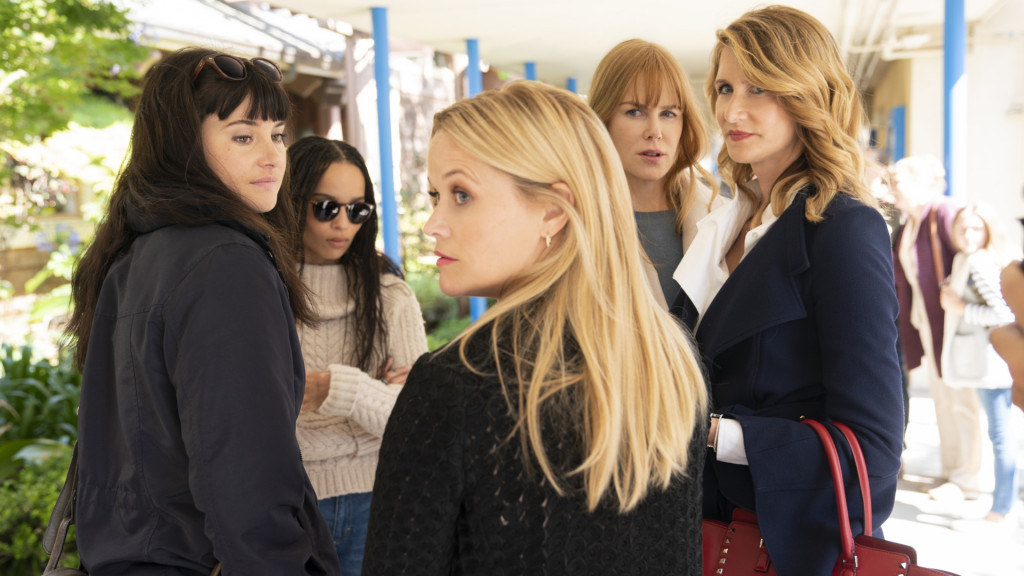 Kidman plays one of the lead characters in HBO's hit drama series 'Big Little Lies.' The plot revolves around the three women of Monterey, Madeline Martha Mackenzie (Reese Witherspoon), Celeste Wright (Nicole Kidman) and Jane Chapman (Shailene Woodley). They become close friends and confide their darkest secrets to each other. The friendship grows into a sisterhood when the three women connive to settle scores with Celeste's rapist and abusive husband Perry Wright (Alexander Skarsgård).
The series also features Meryl Streep, Bruna Papandrea, Jean-Marc Vallée, Nathan Ross, Gregg Fienberg, and David E. Kelley in other major roles. Created by David E. Kelley, the series had an explosive second season, and will definitely be back for a third.
8. The Expatriates (TBA)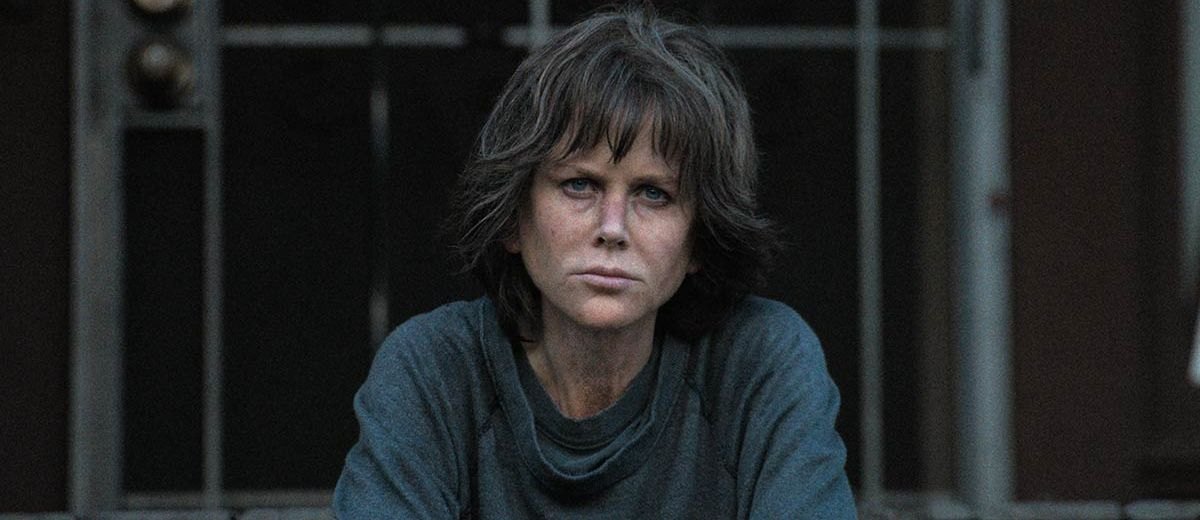 'The Expatriates' is the television adaptation of Janice Y.K. Lee's book for Amazon Studios. The plot follows a group of expatriate women in Hong Kong who battle with issues in their marriage, career, parenting and the eternal feeling of outcasts. Australian writer Alice Bell adapts the screenplay based on Lee's book.
The project is a part of the first-look deal between Amazon Studios and Nicole Kidman's Blossom Films. Kidman executive produces the series along with Per Saari for Blossom Films and Theresa Park for POW! Productions. Lee joins with them as a Consulting Producer. The actress also plays the lead role in the series whose other cast members haven't been announced yet.
7. Nine Perfect Strangers (TBA)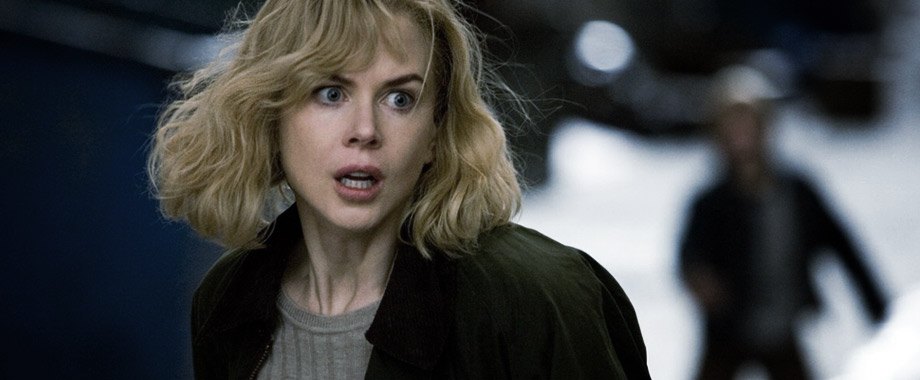 Nicole Kidman's Blossom Films and Bruna Papandrea's Made Up Stories have closed a preemptive deal for movie and TV rights to Liane Moriarty's highly anticipated upcoming novel 'Nine Perfect Strangers'. Kidman will star in the project and also executive produces, along with Per Saari for Blossom Films, while Papandrea will executive produce with Steve Hutensky for her Made Up Stories banner.
Read More: Upcoming Martin Scorsese Movies
6. The Northman (TBA)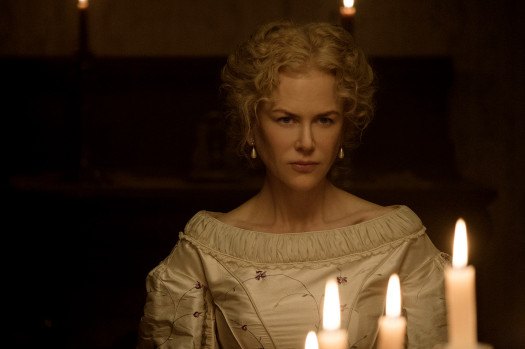 Robert Eggers has been making the right waves in the movie industry. While he started out with 'The Witch', his subsequent film has only been more intense, that is, 'The Lighthouse'. Now, the director has turned his sights on a new story, which promises to take us back in time when violence was the law of the day and a person's might was always right.
We see the 10th century and follow Vikings. The plot has been described as a tale of revenge set during that time. Naturally, we will get to see the wilderness of Iceland and the fierceness of the Vikings. If you are a fan of the stories of Vikings, you might be following the series on the same. However, Eggers' movie will be a documentation of Vikings as a people, while turning up the intensity with the revenge motif that will definitely color the actions.
Bill and Alexander Skarsgard are part of the cast, as is Nicole Kidman. Undoubtedly, the actress will try to hold her own in the movie, considering that Eggers is known to be a tough director who expects the best and most from his actors and actresses. Nothing more is known about the plot or progress of the movie yet, but it will be sometime before it comes out, considering 'The Lighthouse' is Eggers' most recent movie.
5. Truly Madly Guilty (TBA)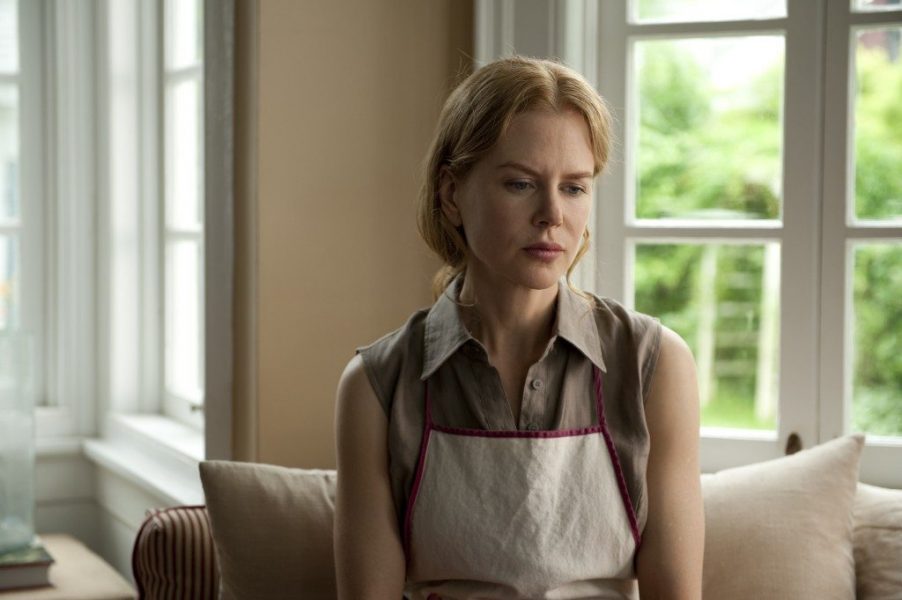 Reese Witherspoon and Nicole Kidman have reunited, after 'Big Little Lies', to buy the movie rights to novelist Liane Moriarty's 'Truly Madly Guilty'. Witherspoon's Pacific Standard Production banner and Kidman's Blossom Films will be producing the film. 'Truly Madly Guilty' explores fundamental life events like marriage, parenthood, and friendship through a fateful event. The story takes place over a weekend, among six adults and three cute kids.
Read More: Upcoming Will Smith Movies
4. The Dig (TBA)
Nicole Kidman and Ralph Fiennes are in talks to star in a film about Anglo-Saxon treasure. The actress has read a script by Moira Buffini adapted from John Preston's novel 'The Dig', which is a fictional take on the 1939 discovery of a royal burial chamber at Sutton Hoo in Suffolk, in southeast England, the site of sixth and early seventh-century cemeteries.
Read More: Jennifer Lawrence Upcoming Movies
3. Cuddles (TBA)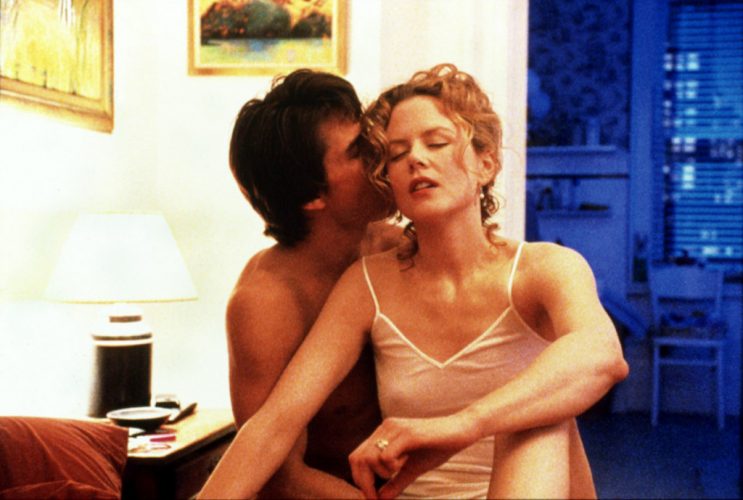 Nicole Kidman and her Blossom Films, has optioned the film rights to the Off-Broadway vampire drama 'Cuddles'. Penned by playwright Joseph Wilde, the thriller examines the strange and disturbing forms love can take. Wilde will write the film adaptation from his own play. Kidman will produce with Blossom partner Per Saari.
Read More: Emma Watson Upcoming Movies
2. The Female Persuasion (TBA)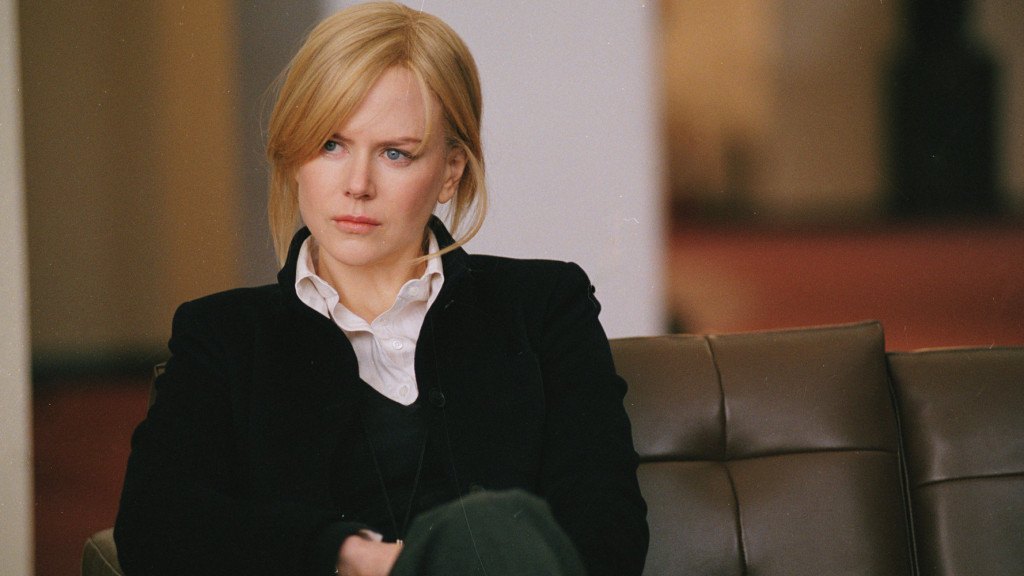 Amazon Studios has acquired the rights to 'The Female Persuasion', an acclaimed best-seller by Meg Wolitzer. The movie will be produced by Lynda Obst, Nicole Kidman, and Per Saari. Blossom Films, Kidman's production company, recently signed a first-look deal with Amazon, this film will be a part of that pact.
'The Female Persuasion' centers on Greer Kadetsky, a college student who is groped at a fraternity party and becomes emboldened to speak up for women's rights. But her assailant turns out to be a serial abuser and her university fails to take action. In addition to Greer, Wolitzer's book follows several other characters, including Zee, a fellow student with an activist streak, and Faith Frank, a feminist icon. The book is being adapted and executive produced by 'This Is Us' showrunners Isaac Aptaker and Elizabeth Berger. In addition to producing the film, Kidman has the option to act in the picture.
Read More: Upcoming Steven Spielberg Movies
1. She Came to Me (TBA)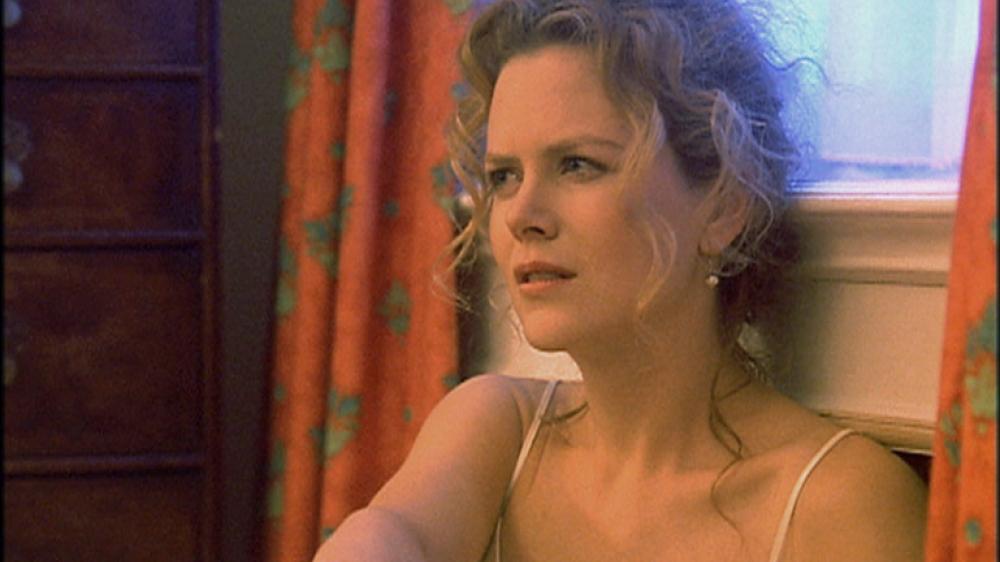 According to Variety, Steve Carell, Amy Schumer, and Nicole Kidman will be starring in the independent dramedy 'She Came to Me' with Rebecca Miller directing the film and writing the script as well. 'She Came to Me' will be produced under Miller and Damon Cardasis' banner Round Films and Gigi Pritzker and Rachel Shane of Odd Lot will be overseeing the project.
ALREADY RELEASED
The Goldfinch (2019)
'The Goldfinch' is a film directed by John Crowley and is an adaptation of the novel of the same name by Donna Tartt. The film released on September 13, 2019. The film follows a child, Theodore Decker, who survives a terrorist bombing at an art museum — an attack that kills his mother. From there, he tumbles through a series of adventures that find him living in Las Vegas with his deadbeat father and, later, involved in art forgeries.
In October 2017, after a two-month casting search, Ansel Elgort was selected to portray the lead role of Theodore "Theo" Decker, following his breakout turn in 'Baby Driver'. Later that month, in light of his recent performance in 'Dunkirk', Aneurin Barnard was cast as Boris. In November 2017, Sarah Paulson was cast as Xandra. In December 2017, Willa Fitzgerald and Ashleigh Cummings joined the cast. In January 2018, Jeffrey Wright, Luke Wilson, Finn Wolfhard, and Luke Kleintank joined the cast. Later that month, the rest of the cast was announced as principal production commenced. Principal photography began in New York on January 23, 2018, before moving to Albuquerque on April 3, 2018, for the rest of production.
Read More: Jennifer Aniston Upcoming Movies