HBO's 'Who Killed Garrett Phillips?' features the heinous murder of a 12-year-old, Garrett Phillips, and how it changed Nick Hillary's life forever. Though he was acquitted of all charges in the October 24, 2011, murder in Potsdam, New York, the acclaimed athlete and lovable coach lost his livelihood and social capital and lives like a pariah. The episode features his interview, where Nick talks about how the false allegations changed his life forever and his struggle to survive despite all the negative attention and social hurdles he faces even now.
Who Is Nick Hillary?
Oral Nicholas "Nick" Hillary was born in Kingston, Jamaica, on June 28, 1974, and migrated to the US in 1990. He enlisted in the Army in August 1993 and worked as a cleanup crew for the Persian Gulf War. Renowned for his outstanding field leadership at St. Lawrence, adjacent to Potsdam, he was named to the NSCAA All-American team during an undefeated season in 1996. Affectionately dubbed "The General," Nick was hired as the Head Men's soccer coach at Clarkson University in Potsdam, New York, in 2009.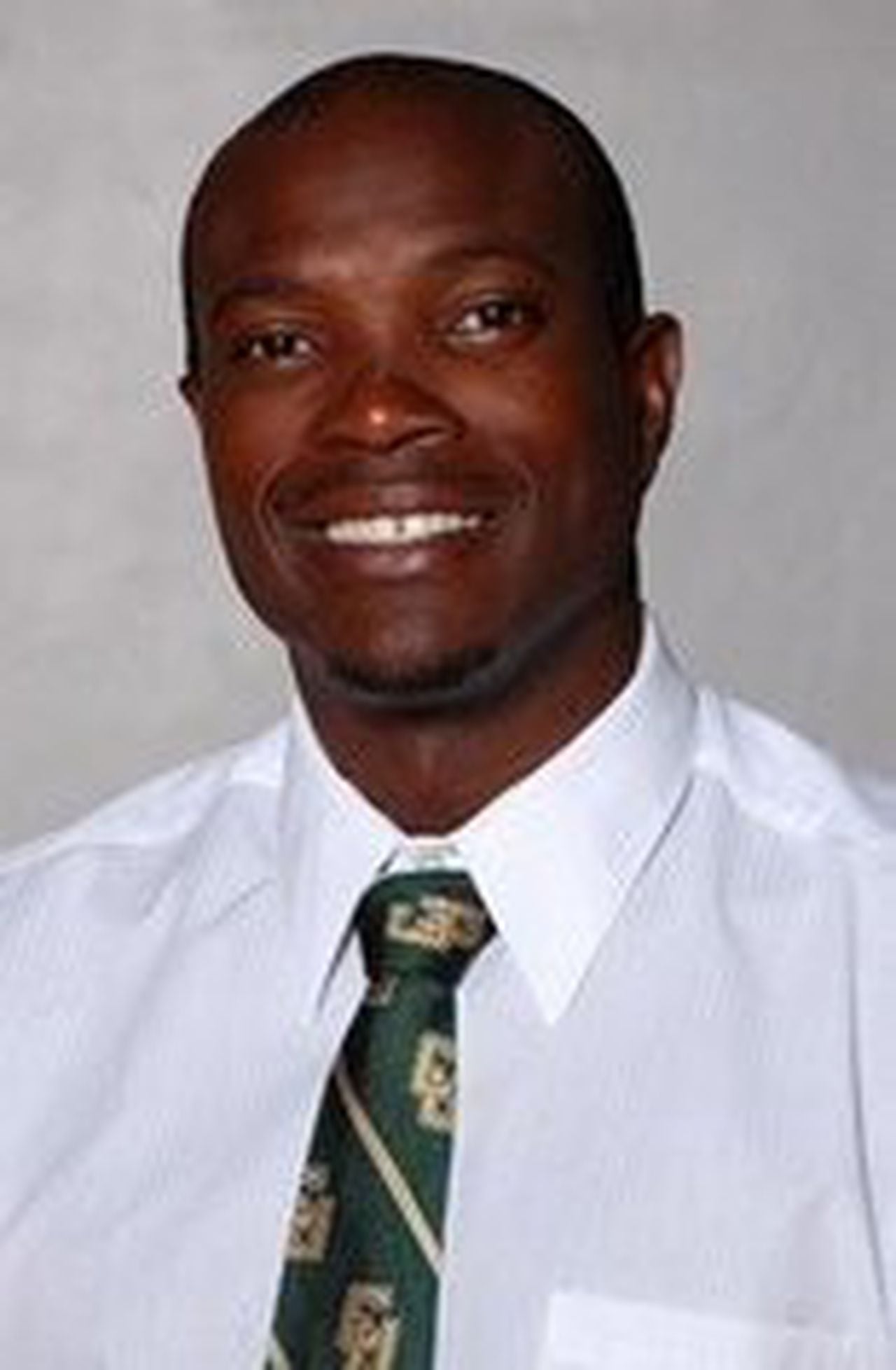 Nick was a regular at a Potsdam bar, where he met Tandy Cyrus, the bartender and a single mother raising two adolescent boys, in 2010. Nick had three kids from a past relationship with Stacia Lee, and the two single parents initially bonded as friends but soon became romantic partners. They soon started living together, though issues began cropping up as they also seemed to be dating other people. The episodes recollected some conflict between Nick and Tandy's other lover, John Jones, an erstwhile St. Lawrence County sheriff's deputy.
Though Nick's athletic capabilities and coaching made him a lovable member of the community, he was one of the few African Americans residing in the small town of Potsdam. He recounted how Tandy's sons — Garrett and Aaron Phillips — complained about facing racial slurs in school due to him dating their mother. Tandy also alleged in an NBC interview that Nick was a much stricter parent than her, who stoically planned every day. Her elder son, Garrett, especially disliked his mom's partner, leading to the souring of the relationship.
She even claimed how the controlling Nick had allegedly warned her, "If I didn't get Garrett under control or get him on a more strict schedule, then when he got older, I wasn't gonna be able to control him." Tandy confessed that Garrett's disdain was the primary reason behind her break-up with Nick. Hence, the former lover quickly became the primary suspect when the 12-year-old boy was found murdered inside his Potsdam, New York family apartment on October 24, 2011. The boy had been strangled and suffocated to death.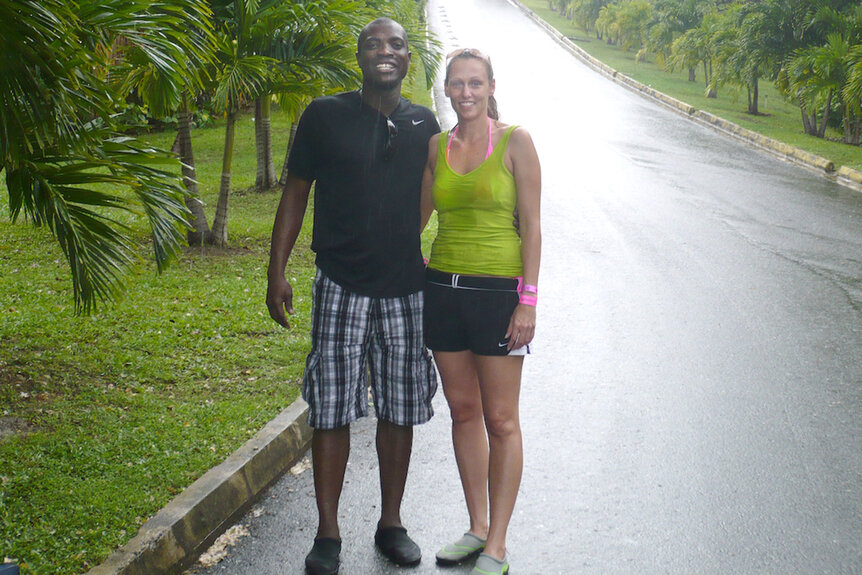 The police quickly pinned the killing on Nick based on circumstantial evidence, including some surveillance footage that showed him allegedly following the boy after school in his blue Honda CRV. Other witnesses placed him in the neighborhood during the time frame of the murder. The police also hypothesized that Garrett's killer had to jump down from the second story to escape after the crime, leading to some injury to their leg. They secretly recorded Nick walking with an alleged limp and found cuts and abrasions on his body days later.
The police brought Nick in for questioning on October 26, and he immediately lawyered up, raising further suspicions. While he was released after his DNA was collected, Nick filed a civil lawsuit against the authorities in April 2012, citing harassment and racial bias. When he was deposed, he stated he was with his daughter for lunch and then with his assistant coach on the day of the murder. However, the prosecution cited several pieces of circumstantial evidence to break his alibi. He was arrested on second-degree murder charges on May 14, 2014.
During his September 2016 trial, Nick's defense requested a bench trial and claimed, "There is no direct evidence tying Mr. Hillary to this crime. Nick Hillary is not the type of person who would walk into a room, put his hands around the neck of a child, strangle him, or kill that child." The judge had already thrown out the prosecution's DNA evidence the previous month and acquitted the former soccer coach of all charges. With the DNA ruled immiscible, the prosecution failed to make its case beyond a reasonable doubt.
Where is Nick Hillary Now?
Even after being acquitted, Nick's life was downturned, transitioning from a prominent soccer coach to an outlier. Formerly recognized and greeted as "Coach" wherever he went, the legal troubles resulted in him losing his esteemed coaching position. Struggling to rebuild, he now coaches youth soccer voluntarily and works night shifts, but his professional career has stalled due to the lingering murder allegations. Admitting the challenge of overcoming the allegations, he explained how his job applications are rejected during background checks.
Nick has also continued to seek justice and fight the harassment and loss of social position that has stemmed from what he calls racial bias and incompetency on the part of the St. Lawrence County officials. Even though the court had initially dismissed some of his allegations, it went forward with his civil lawsuit that alleged unlawful imprisonment, among others. However, a federal court dismissed the suit in early June 2022, and Nick appealed against the judgment. But an Appeals Court also struck down the lawsuit in early July 2023.
Despite the difficulties, Nick stated he finds solace in volunteering with kids, caring for his children, and attempting to maintain strength for their sake. Living under the shadow of the accusations, he likened it to being on constant house arrest, necessitating careful consideration of every move within the community. According to reports, Nick, now in his 50s, continues to live with his five kids in Potsdam despite the social hurdles. He explains, "Nobody will ever look at you the same way. Nobody wants to interact with you the same way."
Read More: Garrett Phillips Murder: How Did He Die? Who Killed Him?