From the early 2000s till the mid-2010s, almost anyone in the online dating domain was familiar with one name — Ashley Madison, AKA The Ashley Madison Agency. Hulu's 'The Ashley Madison Affair' looks at the phenomenal rise and subsequent fall of the eponymous Canadian online dating service, which fell prey to a major scandal in 2015. Apart from tracing the journey of Ashley Madison, the insightful documentary also follows the journey of its then-CEO, Noel Biderman, and the drastic impact the company's downfall had on his life. So what did the entrepreneur do, and where is he nowadays? Here's what we know!
Who is Noel Biderman?
Born in 1971, Noel is a Toronto native of the Jewish faith whose grandparents were Holocaust survivors. He briefly studied Economics at the University of California before returning to his native country and graduating with a degree in law from Osgoode Hall Law School, York University. With work experience as a lawyer and sports agent, Noel commenced working at Interperformances Inc. in 1997, eventually becoming the Director of Canadian operations. Over the next decade, he held several prestigious operations and marketing-based positions in various companies, including Move.Inc. and Jump TV.
However, 2007 was a turning point in Noel's career when he became the CEO of Avid Life Media and, subsequently, the Chief Executive of Ashley Madison, an online dating service managed by the company. In the following years, the dating service gained notoriety for allegedly promoting infidelity and encouraging married people to have affairs. Regardless, Noel kept defending the company and outrightly denied any such accusations that Ashley Madison was promoting cheating on one's spouse.
On top of it, the Canadian entrepreneur took charge of advertising and promotions and was often criticized in the media for his marketing strategies and views on infidelity. In fact, Noel even authored the controversial 2011 book, 'Cheaters Prosper: How Infidelity Will Save the Modern Marriage,' and another one in 2013 called 'Adultropology: The Cyber-Anthropology Behind Infidelity.' Yet, things took a shocking turn in July 2015 when Ashley Madison's website was hacked by a group calling themselves "the Impact Team."
The hackers stole and copied user data from the website, threatening to leak it if the dating service wasn't immediately shut down. Since Avid Life Media was about to launch a big-budget IPO, Noel and his team could not comply with the hackers' demand, resulting in them releasing around 10 gigabytes of cryptographically signed data on the dark web on August 18, 2015. This had devastating consequences, as the leaked records included highly personal information of many users, like names, identities, addresses, sexual fantasies, and even payment details.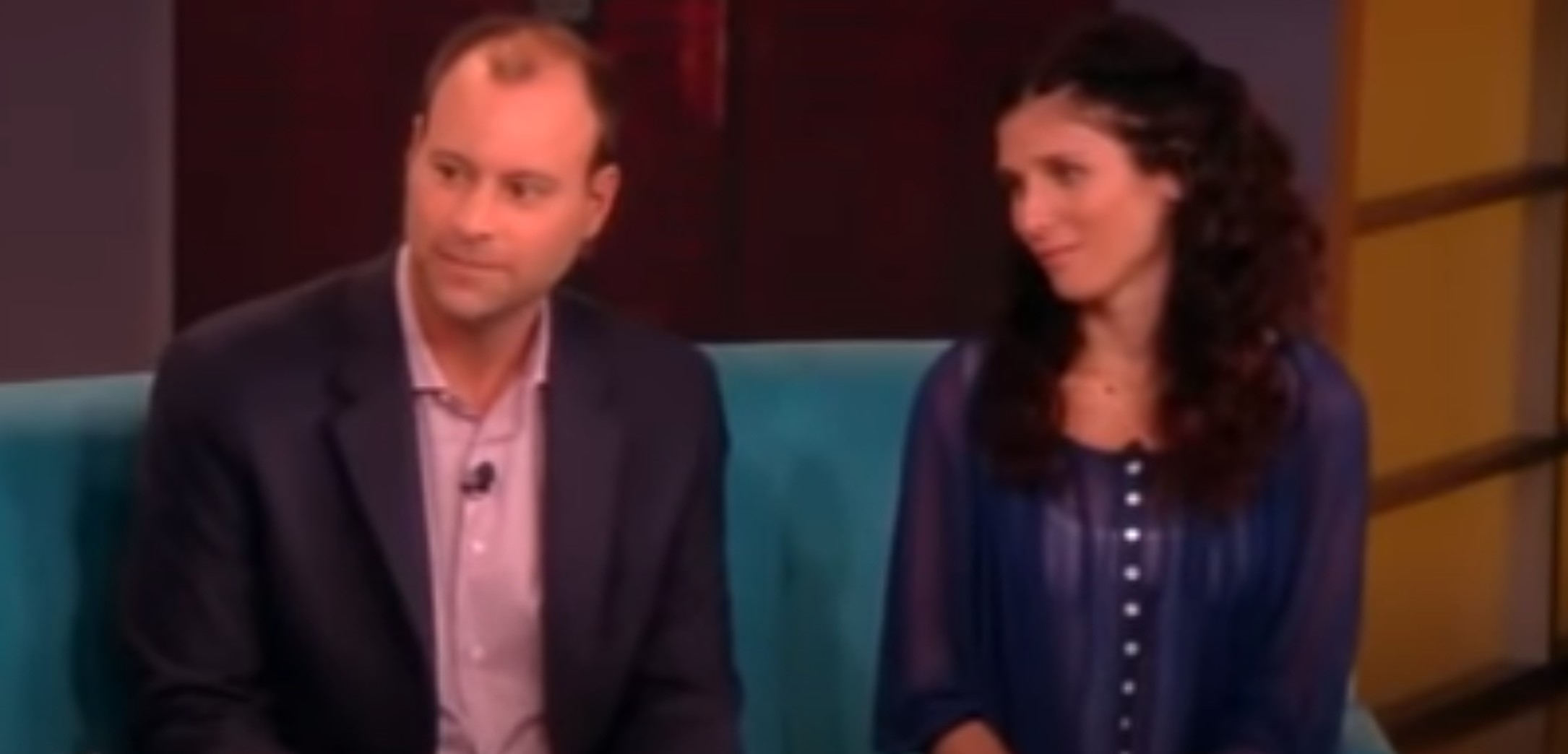 Following this breach, Avid Life Media and Noel faced severe backlash, and the latter was heavily questioned for reportedly not having deleted user information even after they had paid for them to be removed. Things worsened two days later, on August 20, when the hackers released a bigger 12.7 gigabytes-sized data file on the internet. This included corporate emails of Avid Life Media employees.
Soon, a third data leak included Noel's personal emails, shockingly revealing that he had allegedly cheated on his wife, Amanda, several times since they tied the knot in 2003. All the explicit details of his affairs, coupled with the massive scandal regarding the data breach, put significant pressure on the company, and thus, the entrepreneur stepped down as the CEO of Avid Life Media and the Chief Executive of Ashley Madison just eight days after the final data leak.
Where is Noel Biderman Now?
Following his resignation from Avid Life Media and Ashley Madison, Noel Biderman moved on to explore other avenues in the business world. Currently, he holds multiple positions, including being the CEO of Avenue Heights since November 2016. Furthermore, Noel is a Strategic Advisor- iGaming for WonderFi and served as a Freelance Advisor to the CEO of Kings Entertainment Group Inc. from July 2022 till June 2023.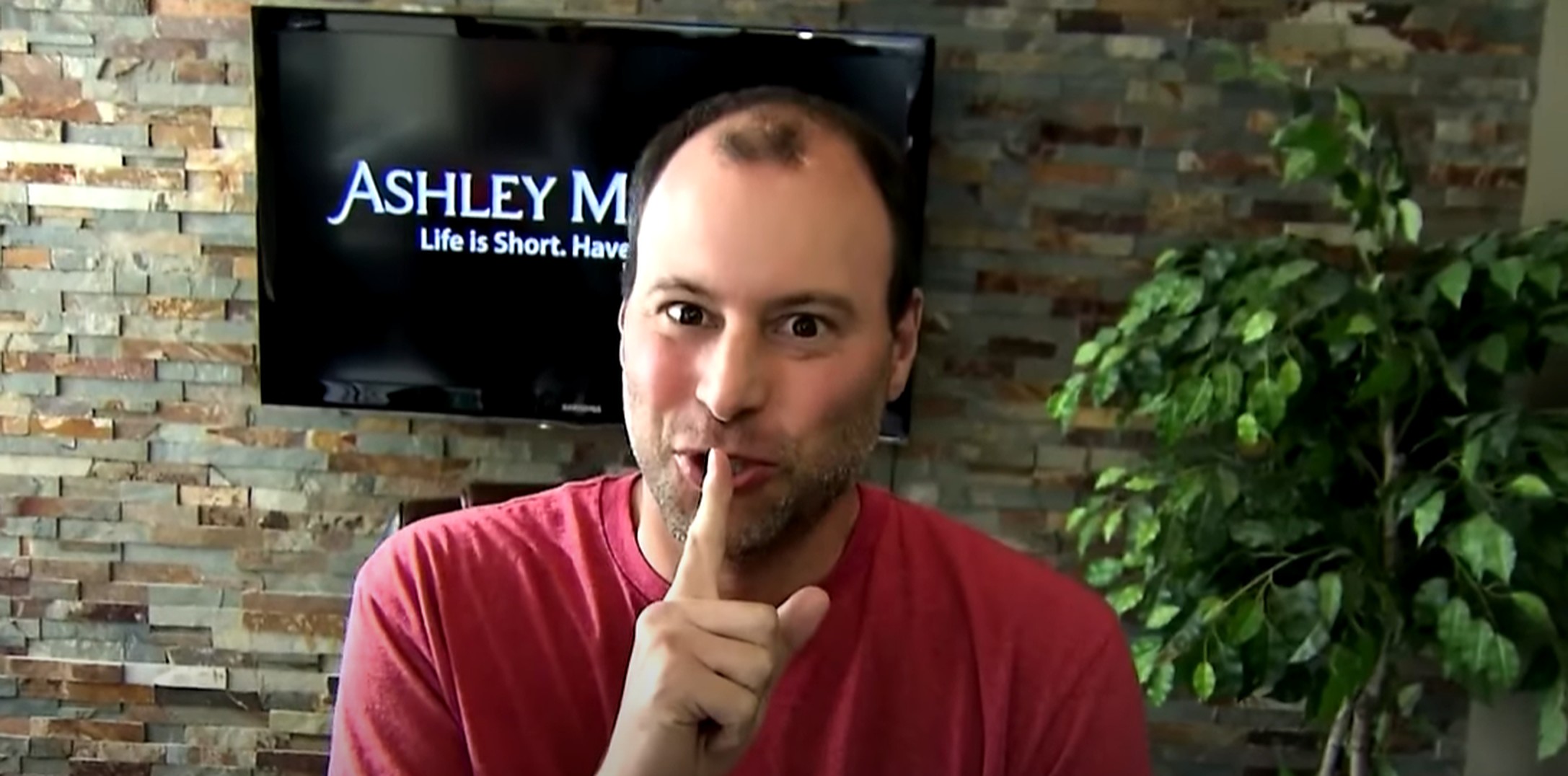 Previously, Noel was also a part of Bitbuy as the Chief Marketing Officer, then a Management Advisor, and a member of the Board of Directors at The Flowr Corporation. His extensive work profile further includes being a TedX and Big Think speaker and even a guest lecturer at Yale. On top of it, in 2021, Noel published his fiction novel, 'SmartCountry: Empire of Dirt.'
Despite the revelation of his alleged infidelity in 2015, Noel is still happily married to his wife, Amanda, and the couple has two beautiful children. The family seemingly resides in the Greater Toronto Area and prefers to keep their lives away from social media platforms. Still, from what we can tell, Noel has moved past his previous experiences with Ashley Madison and has openly spoken about the same in the Hulu documentary. Meanwhile, Noel Biderman has built a successful professional and personal life surrounded by loved ones.
Read More: Kelly Johana Suárez: Where is Miss Cartagena Contestant and Human Trafficker Now?