What makes an international movie star? A few decades ago the most probable answer would have been – a movie with universal appeal. Today in the age of internet it's equally tough as it is easy to get global recognition. A widely released and box office conquering movie is a must have for an actor to be qualified as an international star, but that's hardly enough. One must be media savvy and have to be seen at the right places to stay in the news 24×7. However despite all the PR tactics to sell a star it's the movies that makes a lasting impression on us. Time and again comes along a couple of movies that makes superstars out of regular actors who had been waiting for that proverbial game changing movie. In this article I make an attempt to decode the mystique behind 10 non American actresses who became global stars and the movies that cemented their positions in the world of cinema
1. Kate Winslet, 'Titanic' (UK)
She played the perfect English 'Rose' with panache which only a British dame could have pulled off. Her luminous face casted a magic spell on the audiences. Everything about her reminded us of a beauty of a bygone era; the heavy gowns, the elegant hair dos and her crooked smile did the trick, alright. After proving her worth as an actress in a couple of odd (some brilliant, some strange) movies she got the opportunity of a lifetime when she was cast as the female lead opposite Leonardo DiCaprio in James Cameron's ambitious project 'Titanic'. The film went on to become the biggest Hollywood blockbuster of all time (a record eventually broken by 'Avatar') and made Kate Winslet an enormous global star overnight. James Cameron was initially reluctant to cast her in the role of Rose but she convinced him with consistent persuasion and her undeniable talent. Her immense fan following across the world can be sensed from the fact that in the pre-internet era, school and college kids in the remote parts of India knew about her. Post 'Titanic' her Hollywood career took off in a major way and she eventually won an Oscar for her role in 'The Reader' in 2009.
2. Catherine Deneuve, 'Belle De Jour' (France)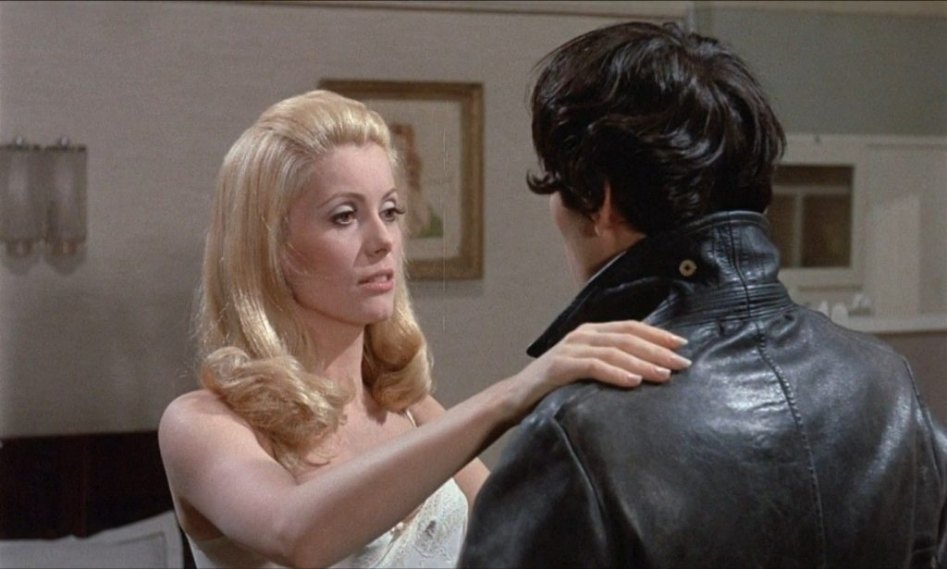 This sublime French beauty's film career was already soaring in her native country when Spanish master Luis Buñuel decided to cast her as the lead in his erotic fantasy drama 'Belle De Jour' (Beauty of the Day). Guided by the immaculate direction and uncompromising vision of Luis Buñuel she unleashed a passion of aloof sexiness and guilty pleasure on the silver screen and mesmerized the cine goers with her vulnerable beauty and flirty charm. Playing the role of a bored, beautiful housewife who decides to spice up her sex life, she became the ultimate symbol of French sensuality to the men all over the globe. Watch out for her pretending to be a dead bride in a key scene in the film to provide some kind of necrophiliac pleasure to one of her affluent clients. Catherine Deneuve is also labeled the original 'ice-queen' of filmdom for her cold, distant sex appeal.
3. Nicole Kidman, 'Moulin Rouge!' (Australia)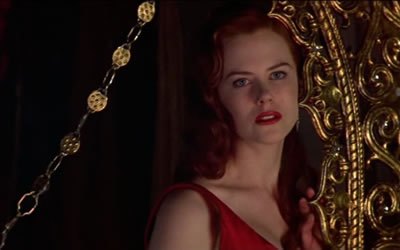 Supremely talented Australian-bred actress Nicole Kidman was born to be an international star. Right from the start of her career her choice of roles reflected an attempt to stand out in their sheer uniqueness and depth of character. Films like 'Batman Forever' and 'To Die For' put her in the big league but it was the spate of award winning films that she starred in that made her an actress of the world. Her compatriot director Baz Luhrmann played a huge role in making her the star that she is today. The musical 'Moulin Rouge!' (third installment in the director's 'The Red Curtain Trilogy') which saw her in the role of a courtesan, proved to be major turning point in her career. Kidman was stunning and effervescent in her portrayal and she was rewarded with her first Oscar nomination for the role. The following year she became the first Australian actress to win the much coveted best actress Oscar statuette for 'The Hours'.
4. Penélope Cruz, 'Volver' (Spain)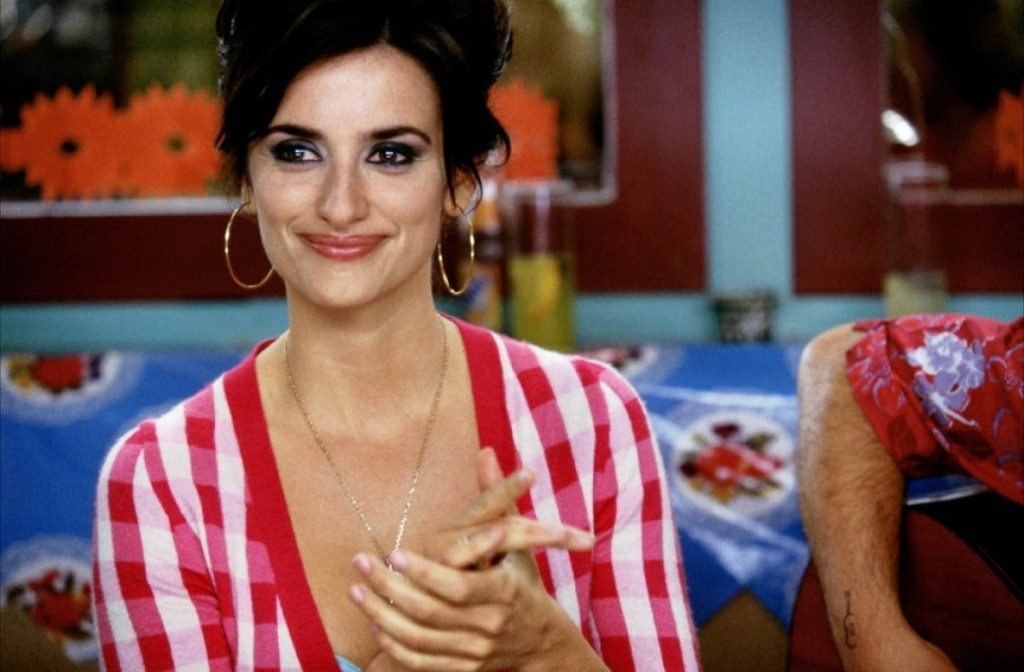 Exotic looks, a sculpted frame and an inherent sexiness; all these qualities in just one woman called Penélope Cruz. There is really God, indeed. She is as comfortable in being a seductress as she is in being a woman of substance in her films. She has that rare ability of combining glamour, oomph and gravitas into her roles that make her such a delight to watch on screen. She had the pleasure of working with all the top filmmakers of her country but it was her association with Academy award winning director Pedro Almodóvar that took her career to dizzying heights. In 'Volver' the director used her cleverly focusing mainly on her delicate charms and sex appeal to weave a tale of love, murder, suspense and quirky dark humour. However the main ingredient in her captivating appeal is her unmistakable acting abilities. She can pull off any role under the sun given a good director. You can feel a slice of Spain in her demeanour. Films like 'Broken Embraces', 'Vicky Cristina Barcelona', 'Nine' only consolidated her position as the most popular Spanish actress in the world.
5. Salma Hayek, 'Frida' (Mexico)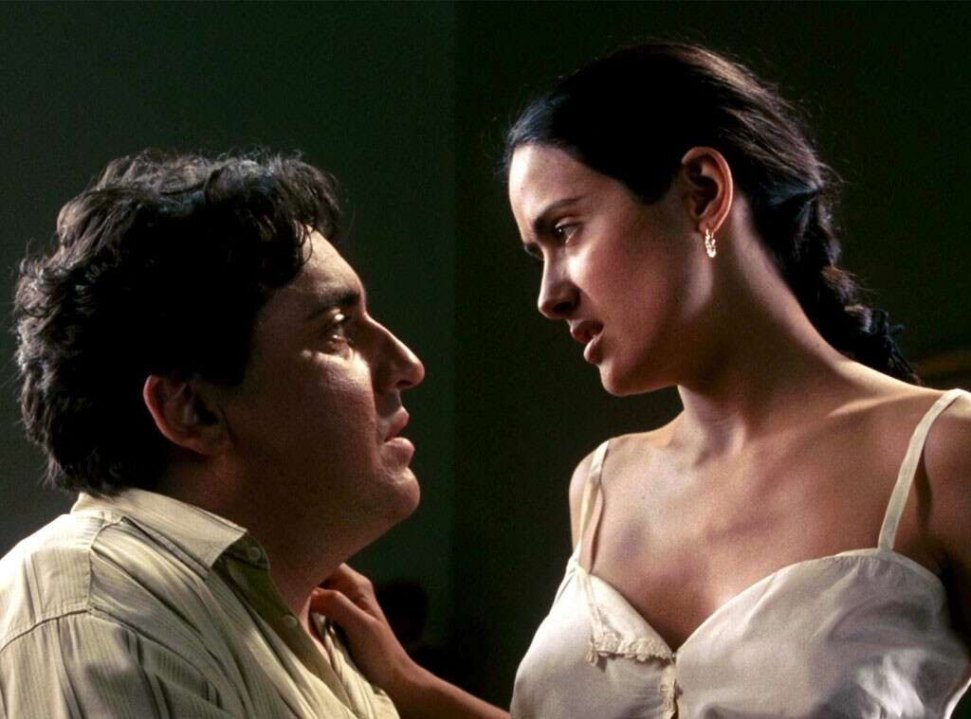 Even her diehard fans will agree that she is not a great actress but she is one of the present times; extremely vocal, media savvy and one who understands the movie business inside out. Her break out role was in 'Desperado' which made critics take note of her as an upcoming Latina sex symbol all set to conquer Hollywood but the real scene stealing moment came with her own production venture 'Frida'. It also helped that she bears an uncanny resemblance to the great Mexican painter Frida Kahlo. It was a beautiful film which sensitively portrayed the life and times of a woman ahead of her time. She poured her heart and soul into the role and was nominated for an Oscar in the best actress category. The rest as you know is history.
6. Marion Cottilard, 'La Vie en Rose' (France)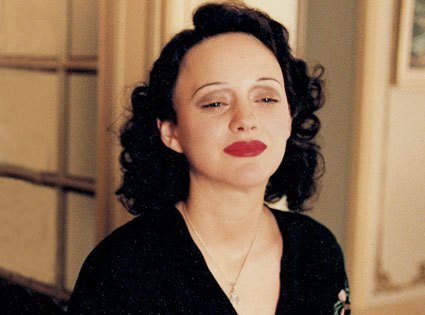 An Indie favourite, Marion's sad intense eyes cast a shadow of epiphany among her viewers who experiences a wide range of emotions from satisfaction to ecstasy. She is a thinking man's actress; sensitive, sophisticated and always understated. She understands the musings of the human mind and thus lends a humane touch to most of her roles. The zenith of her creative output came into force with the film 'La Vie en Rose' where she essayed the role of legendary French singer Édith Piaf. Awards and accolades followed but she never compromised with her art for the sake of big studio movies. Watch out for her heart rendering performances in films like 'Two Days, One Night', 'Midnight in Paris' and 'It's Only the End of the World'.
7. Sophia Loren, 'Two Women' (Italy)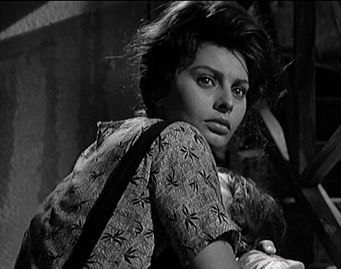 Sophia Loren took the predictable route from being a beauty queen to a movie starlet. She is a classical beauty but her film career was anything but predictable. She made history by becoming the first actress to win an Oscar for a foreign language film. Although she signed up with Paramount Pictures for a five movie deal, it is through her Italian films that she came to be loved worldwide. 'Two Women' deserves a special mention for it's history making Oscar victory. 'A Special Day' is another film in her long career that she should be proud of. Apart from her movies she was also adored by millions for her hourglass figure.
8. Charlize Theron, 'Monster' (South Africa)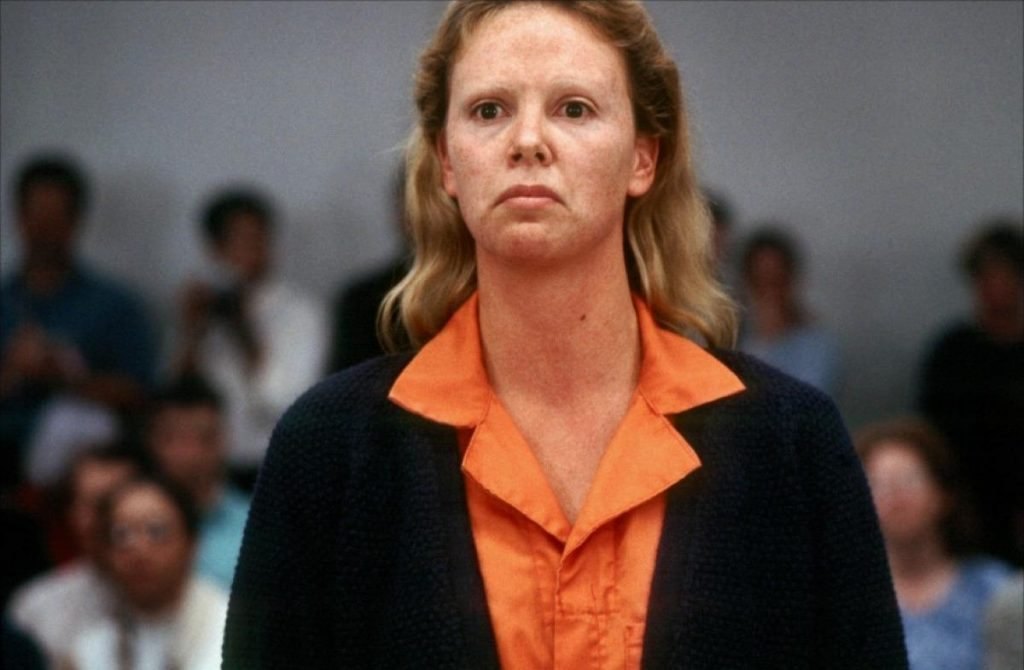 The first thing that comes to your mind when you hear her name is her strong personality – both physical and otherwise. And her choice of roles are a testimony to the fact she refuses to be anyone's subordinate and loves to be in the charge of proceedings. Her most memorable role till date is 'Monster' where she played a real life serial killer on a twisted mission. She achieved iconic status through that role and also made into the history books as the first South African actress to win an Oscar. Since then she has worked with the top most directors of Hollywood and recently 'Mad Max: Fury Road' ensured that her magic is still alive.
9. Lupita Nyong'o, '12 Years a Slave' (Kenya)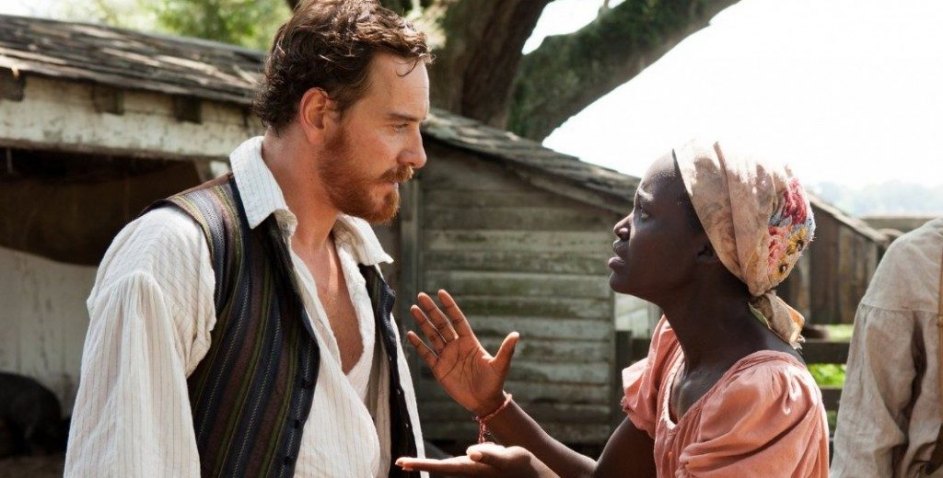 She channeled her inner turmoil and tranquility while playing the role of a slave girl in the Oscar winning drama '12 Years a Slave'. Hers was a case of instant fame and a very well deserved one. She gained prominence in the public consciousness mainly during the awards season when she started to pick up the trophies at various ceremonies but also got noticed for her spot on red carpet style. What followed next is a series of big budget mega blockbuster films. She is now on the lookout for her next career defining role and given her talent and sharp instincts, it is just a matter of time now. Her last release 'Queen of Katwe' was well appreciated.
10. Aishwarya Rai, 'Devdas' (India)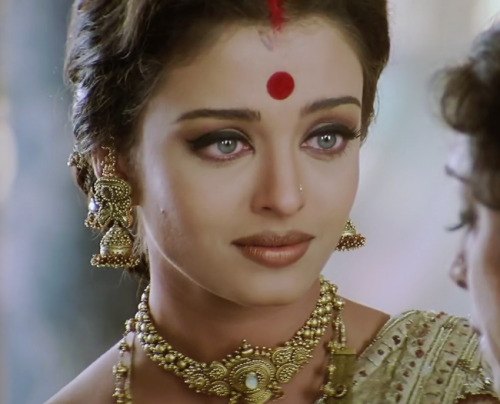 She was on the verge of breaking out as an international star for quite some time. 'Taal' was the first Indian movie to break into the top 20 of US box office (as per trade magazine Variety) and 'Hum Dil De Chuke Sanam' was screened at the Berlin Film Festival. With 'Devdas' she was at the right place at the right time, with the right film. Although there were reports of some people walking out of the screening half way through the official screening at Cannes, the standing ovation at the end made sure that all's well that's end well. It's easy to understand why the French and people around the world loved the movie. It was the most expensive Indian movie of that time with a budget of about 50 crore and it boasted of a state of the art production design. It was the usual run off the mill movie for a regular viewer of Bollywood movies but it was the perfect movie to introduce someone from the West to the grandeur of Indian films. Critics all over unanimously praised her as the perfect combination of beauty and talent. It was the success of 'Devdas' that opened doors for her in Hollywood. As to why her Hollywood career never took off in a big way, that's a matter of discussion for another day. Even though she wasn't the first Indian actor to work in the West but no one can take away the tag of being India's first international star from her.