The potential nominees for Best Actor is interesting mix of past nominees and one three-time winner, with one other winner, and it is that one other winner who could prove the spoiler for Gary Oldman. The gifted chameleon is, as of right now the leading contender for Best Actor for his work as Winston Churchill in Darkest Hour. Denzel Washington seemed poised to win last year for Fences (2016) but was bested by a true performance for the Ages, Casey Affleck in Manchester By the Sea (2016), so Washington, said to be astonishing in Roman Israel Esq., could prevail. Oscar has been known to give apology awards. You just never know, truly.
Interesting to see Matt Damon in the running twice, but I think it will be Downsizing that he gets the nod for. I am not discounting Suburbicon, you should not ever count a Clooney directed film out of the race. Will Daniel Day Lewis be in the mix for what he says is his last film? Last time he and Paul Thomas Anderson were together he won an Oscar. Jake Gyllenhall could land a nod for his work in Stronger, and the much liked Hugh Jackman could be there too.
I think it would be great to see both James Franco and Liam Neeson back in the race too, but the category looks crowded.
1. Gary Oldman, 'Darkest Hour'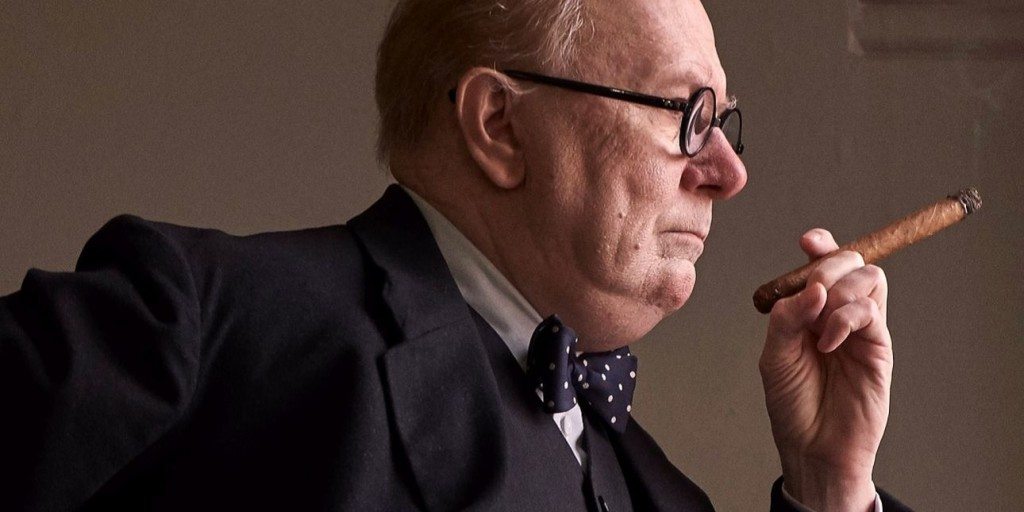 The front-runner from the moment the film was announced, which is strange to me. Yes he is hugely talented, but should we not see some film? The trailer has shown Oldman becomes Churchill, in body and soul so if he is as monumental in the film as he is the trailer he is indeed the front-runner. Much loved actor, nominated once, criminally, it could be his time, and deservedly so.
2. Denzel Washington, 'Roman Israel, Esq.'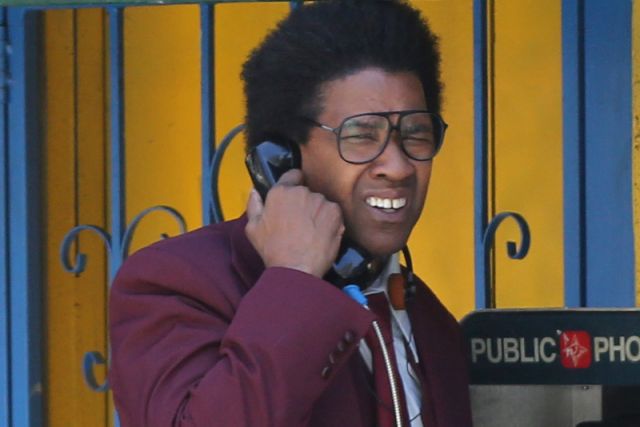 Denzel seems likely to be a nominee again after a heartbreaking loss last year for his self-directed work in Fences (2016). In the past, the Academy has often awarded an Oscar the year after a close race to the losing actor. Inside word on his performance in this film is very positive out of LA for the select few who have seen it. He is among our greatest actors, seeing him win a third would put a smile on many faces, mine included, provided he deserves it.
3. Daniel Day Lewis, 'Phantom Thread'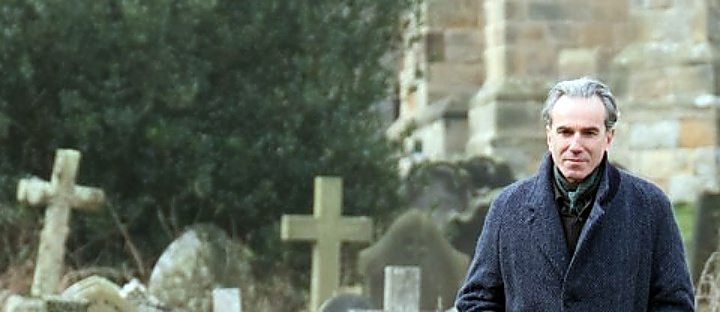 Will they give him a fourth? I doubt it, but if he gives one of those simply astounding performances, as he is known to do, how can they ignore him? Portraying a fashion designer with complicated sexual preferences, we actually know very little about the film, but it is Day Lewis and Anderson. They have made art before, why not again?
4. Matt Damon, 'Downsizing'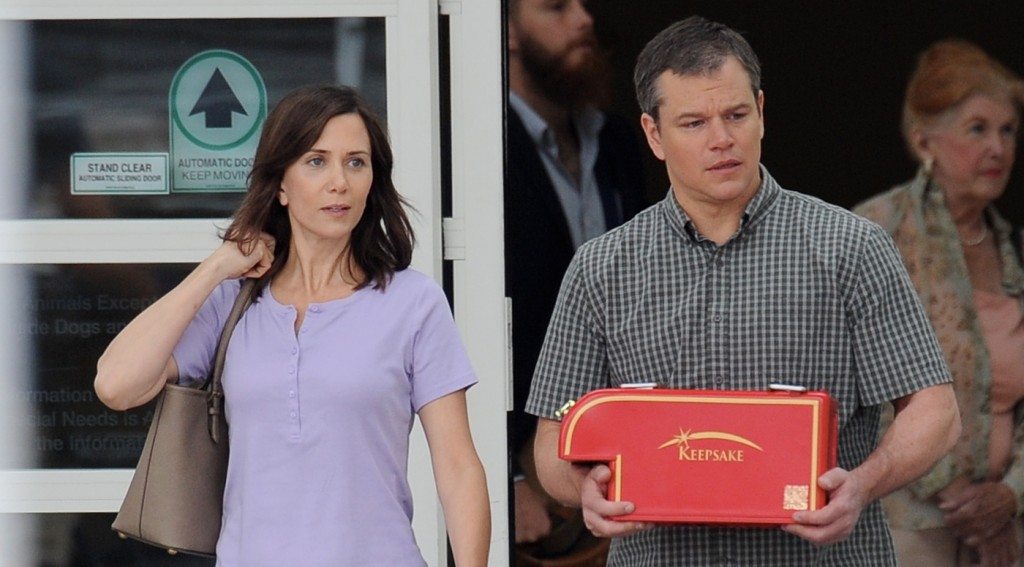 Damon has quietly become one of the best actors in the business, certainly worthy of far more Oscar attention than he has received. Here for Alexander Payne in this satirical science fiction film he portrays a modern day incredible shrinking man, a move meant to help out economically. When his wife backs out from shrinking at the last minute, he is left alone in a whole new, much bigger world.
5. Jake Gyllenhaal, 'Stronger'
Another real life story, this one about Jeff Bauman who lost his legs in the Boston Marathon attack. Through his own great strength and the love of his girlfriend he fought back and mastered prosthetic legs. Gyllenhall has been on the cusp of breaking through as a major actor for a long time now, this could be the one. Feel good, real story, love story, a triumph of the human spirit? I think he will be there.
6. Hugh Jackman, 'The Greatest Showman'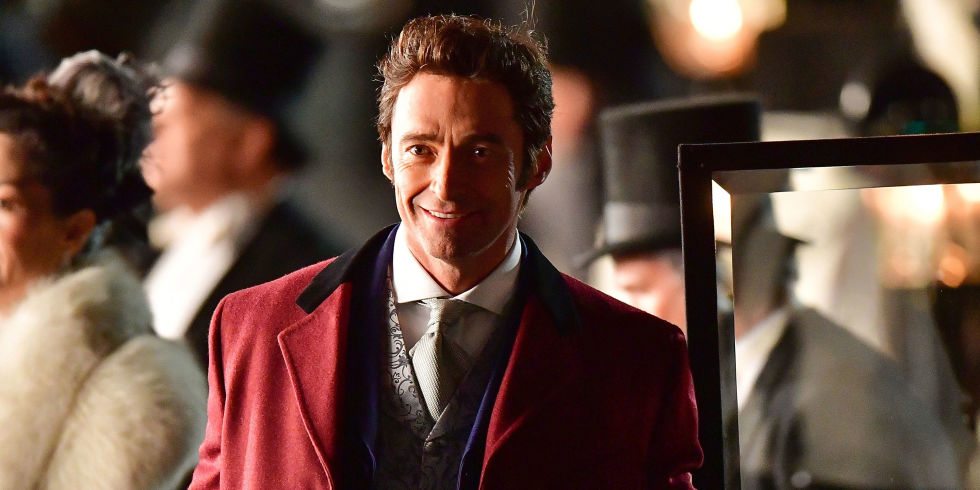 For the life of me I do not understand the appeal of this guy, not as Wolverine or as Jean Valjean. Yes he can sing and dance, I suppose he can act, and he is good looking. But can he act on the big level? Those comments from Tom Hooper that Les Miserables (2012) existed because of him? The show ran for twenty years before the film! But they are calling for him to be here with The Greatest Showman, so here he is.
7. Matt Damon, 'Suburbicon'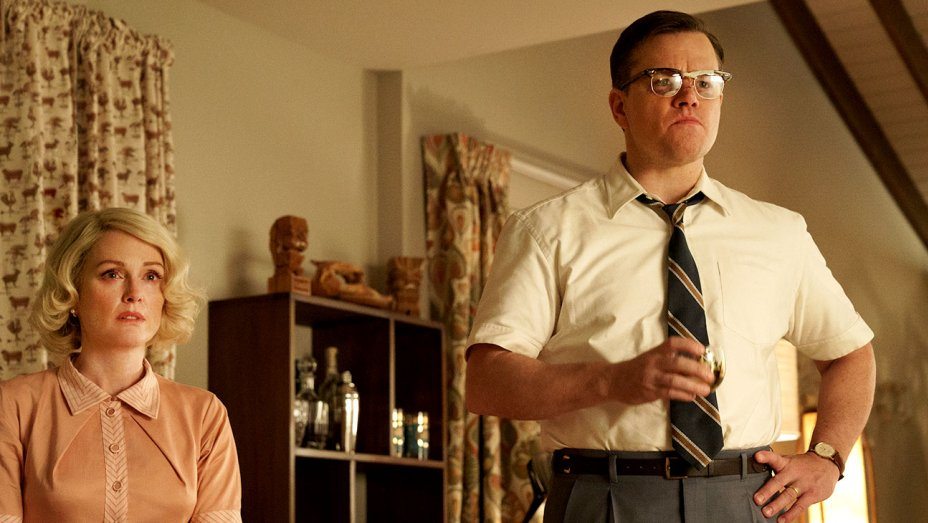 This guy again. This time in what looks like a vicious black comedy, set in the fifties in a small American suburb. Did Damon set up a break in to his home that saw his wife die? Is he in bad with loan sharks? When they start investigating why does he appear to fall apart? It looks hilarious and darkly so. If Downsizing falters, keep an eye of this. Both are at TIFF.
8. Tom Hanks, 'The Paper'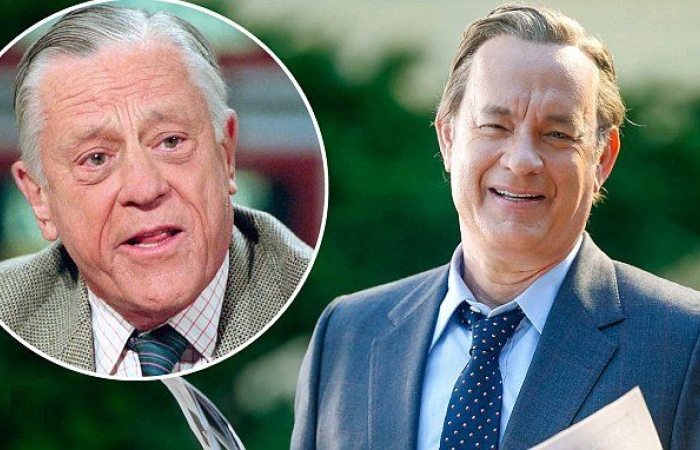 Incredibly the two time Oscar winner has not been nominated since Cast Away (2000) and he has been superb in many films since. No question, he should have been nominated for Road to Perdition (2002), Captain Phillips (2013), and Sully (2016) all great performances for which he was snubbed. Here as Ben Bradley he could land in the race though Jason Robards won for playing the same chapter in All the Presidents Men (1976). Spielberg, Streep and Hanks should equal nominations.
9. James Franco, 'The Disaster Artist'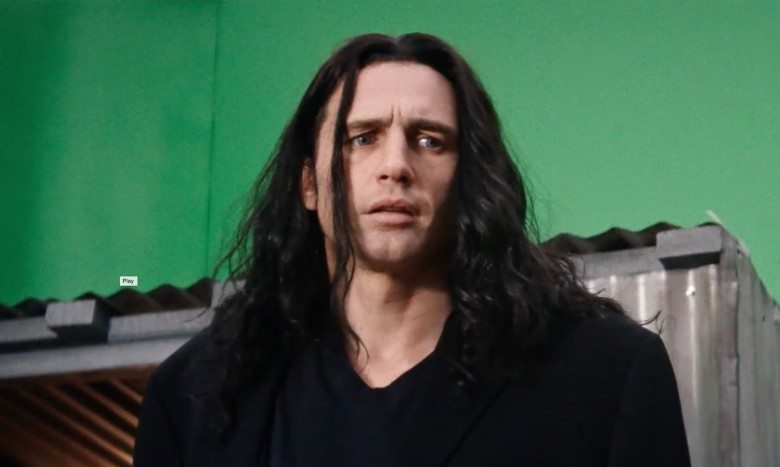 As Tommy Wiseau, a non talent who made the worst film of this generation The Room (2002), Franco is rumoured to be superb, and he directed the film! A great actor when challenged he could land his first nod since he knocked audiences out with 127 Hours (2010). Far more gifted than given credit for, I love his work, and look forward to this. This black comedy could bring the actor back to the race.
10. Bryan Cranston, 'Last Flag Flying'
Imagine the pressure on Bryan Cranston portraying a role that is successor to among the best performances Jack Nicholson ever gave? As Badass Buddysky, Nicholson cut loose and was electrifying. Cranston is a gifted man, and will make the part his own, but is he good enough to erase the memory of Nicholson? I doubt if, but I am rooting for him. He is a great actor but like everyone else he is no Nicholson.
11. Liam Neeson, 'Mark Felt'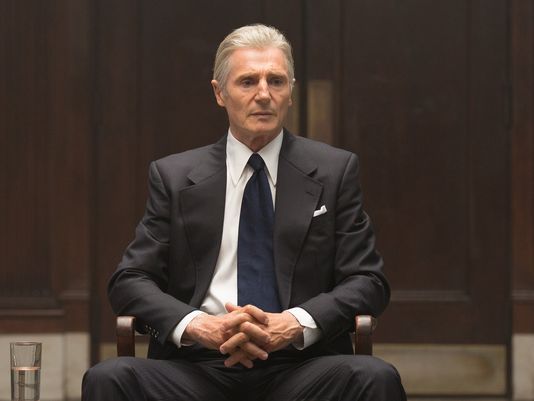 The Man Who Brought Down Washington. Neeson was nominated once as Oskar Schindler in Spielberg's masterpiece. Not since. He has become a world class action star, and it might be forgotten that he is a classically trained actor. This might remind them. Cast as Deep Throat as he was known to Bob Woodward, reporter for the Washington Post, he fed information about the Watergate break in and its trail to the Oval Office. Neeson is Felt who was Deep Throat, a high ranking FBI official.