As virtually every cinephile on this planet, I choose to keep a rather close look on the awards and film festivals seasons, for it is then that a lot of gems surface and gain their much warranted time in the sun, both in terms of a wider audience and better recognition. The Academy announced the competitors for the Oscar race earlier this evening, almost as if inverting a sand clock until the coveted ceremony takes place on the 24th of February this year, and naturally the internet has been abuzz with possibly everything related to the announcement of the nominations: who remains the frontrunner, who got dethroned, who might be the ace in the hole, and who might get to take home the golden statuette after all.
While speculations are rife with 'Roma' and 'The Favourite' tying at the top for 10 nominations each, we, at The Cinemaholic too, made a list of our own predictions for the nominations, and despite close to 85% of them sticking, a fair share of them obviously did get snubbed in the process, much to our disappointment. Contrarily though, a few surprises and a few nasty shocks awaited us as we glossed through the list of nominations that did make the cut, and the following list is a resultant of the emotional rollercoaster that the nominations were. Without further ado, we list the following films, performers or technicians who got unrightfully snubbed from a deserved spot atleast on the nominations, and on the other hand, choices we didn't expect but do deserve a lauding. Read on.
Best Picture
A case may be made for 'First Man' being snubbed from the coveted Best Picture nomination, following Damien Chazelle's golden run with 'Whiplash' and 'La La Land', but having steadily plotted the graph for First Man's decline following its release, no major surprises or snubs here. The category was completely as predicted. However, that doesn't mean that even the predictions were true to intent or in simple terms, as we would have wanted them. A number of factors work in tandem to ensure that a film is even shortlisted for nominations, leave alone being nominated as one of the 8 best made films of the year, or that is what I thought the Academy celebrated and awarded until I saw 'Black Panther' on the list.
Even 'Bohemian Rhapsody's rise to the scene could easily be predicted following the film going on to win the Golden Globe despite a lukewarm critical reaction. This particular sequence of events has plunged 'Black Panther' to be the only Superhero movie with an Oscar nod, and while the resultant buzz that will follow might just prove to be its unbecoming, I sincerely and unapologetically believe it to be not just the weakest contender in a list of otherwise superbly crafted films, but completely out of place too. I am a huge fan of superhero movies myself, and while I seriously wish that the fan in me sees a year where a well-made superhero movie bags a deserved nomination or win, this is just not it. Seeing 'Roma' and 'Black Panther' competing for the same title just blows my mind in all the wrong ways. 'If Beale Street Could Talk', a far superior film tackling similar issues with poise is a worthy contender that comes to mind, but alas.
Best Director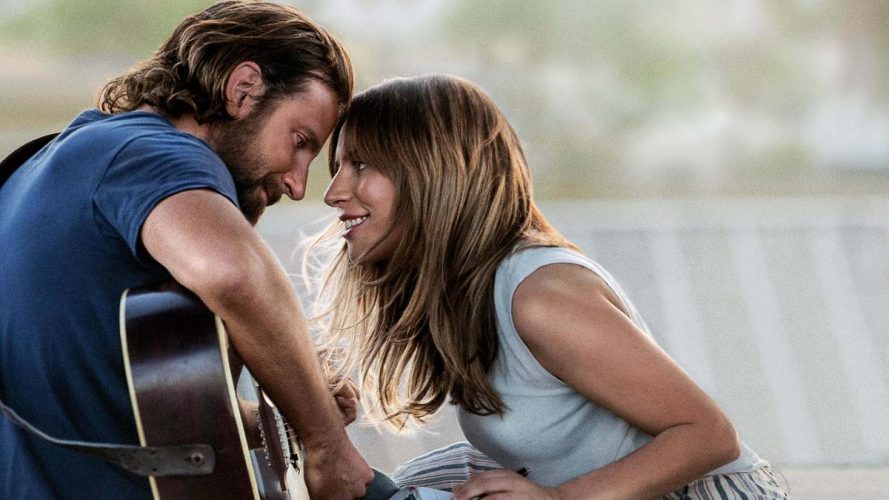 I have to admit that the exclusion of Bradley Cooper from the list did give me a mean pause. Driving all expectations out of the park in his directorial debut 'A Star is Born', Cooper made sure the film got all other major nods, an expected feat given the film's extraordinary success, except this one for himself. While we predicted the rest of the nominations in the category with surprising accuracy, Adam McKay replacing Cooper is not that much of a shock, with McKay himself bringing a lot to the table after his success with 'The Big Short'. All said and done however, it doesn't take a pundit to know that Cuaron is taking the golden lady home for this one.
Best Actor
Perhaps the most heart-breaking snub this year is Ethan Hawke who missed out on a nomination for 'First Reformed', despite delivering the performance of his lifetime. His act is subtle, deeply contemplative and tragic, hitting all the right notes. Even John David Washington's performance from 'BlackKklansman' could have made the cut, but Willem Dafoe narrowly snuck in to secure a spot for 'At Eternity's Gate' portraying Vincent Van Gogh in a bravura act with elan. I am also hearteningly happy Rami Malek got the nod following his Golden Globe win for Best Actor, but his win here could potentially turn the tables around for a lot of future commercial productions.
Best Actress

Yalitza Aparicio for 'Roma' and Melissa McCarthy for 'Can You Ever Forgive Me' were genuinely happy surprises despite being predicted earlier. I for one, however, sorely miss the presence of Nicole Kidman for her badass act in 'Destroyer', and even Toni Collette for owning the part of Annie in 'Hereditary'. Still, no major qualms from this one. The competition here is going to be among the best in years.
Best Supporting Actor
Yet another category with all nominees correctly predicted, and each better than the next in so many ways. This is the kind of race that truly makes the Academy Awards worthwhile, and the sheer talent present in this section, even more so than the lead actor category should give us all pause. No surprises or snubs here too, but only a celebration of overwhelming talent. This could very well be Sam Rockwell's second win in a row in the same category, or Sam Elliott's win for the shortest part among his fellow nominees. One of those categories that should make the Academy feel spoiled for choices.
Best Supporting Actress
Marina de Tavira was definitely the surprise entrant on this list, albeit an increasingly pleasant one. However, this one should be a close tussle between Emma Stone and Rachel Weisz as from the film they are being nominated for, 'The Favourite'. The single major snub in this category from a film that has been unjustly and unabashedly snubbed from every other major category was for Claire Foy from 'First Man', for her role of Janet Armstrong. Even though I still largely believe that Regina King should win this one, Foy should have at least been nominated.
Best Adapted Screenplay
The incontrovertible surprise nominee for the screenplay Oscar this year would be 'The Ballad of Buster Scruggs'. Honestly, I don't feel particularly happy or miffed about this with the film itself not being great in the first place, but 'First Man's screenplay penned by Josh Singer based on James Hansen's book of the same name was an exemplar this year in in-depth subject matter research and well balanced emotionality. In a long series of heartbreaking snubs, this is another one for 'First Man' and screenwriter Josh Singer, previously an Oscar winner for 'Spotlight'.
Best Original Screenplay
I was genuinely, positively surprised at 'First Reformed' being in the list, one among the academy's few recognitions of the film. However, the ball, for now appears to be squarely in 'Roma's or 'The Favourite's court.
Best Cinematography
Looking at the nominations and reading this article well up till this point, you would have realised how 'First Man' was royally and undeservedly snubbed of every major award category, bagging only three in the technical creative department, out of which two are for sound editing and mixing. The cinematography department of the film, snubbed too, took some risks with the filming angles and formats that presumably didn't sit too well with the juries. However, looking on the positive side of things, 'Never Look Away's nomination is a genuine and positive surprise, with its sensitive handling of nude scenes and a very humane sense of 'cinematography' receiving some recognition. I personally consider 'Cold War' to be the deserving contender, but this could also very well end with Cuaron holding three trophies in the same night for 'Roma'. The anticipation soars.
Best Animated Feature
For once, a list of nominations with no snubs and no surprises. While 'Incredibles 2' is a strong contender and might likely win as well owing to an obvious Disney bias with the academy, it should go to 'Spiderman: Into the Spiderverse' in all fairness.
Best Documentary
2018 turned out to be a great year for Documentary films, and in an equally great line-up announced to be running for the academy award, it was shocking to not see either 'Won't You Be My Neighbour' or 'Three Identical Strangers' in the list, both films having received immense love from audiences and critics alike. My guess is that 'RBG' will win, while 'Minding the Gap' "should", and the very gap between those is what essentially this article is about.
Best Foreign Language Film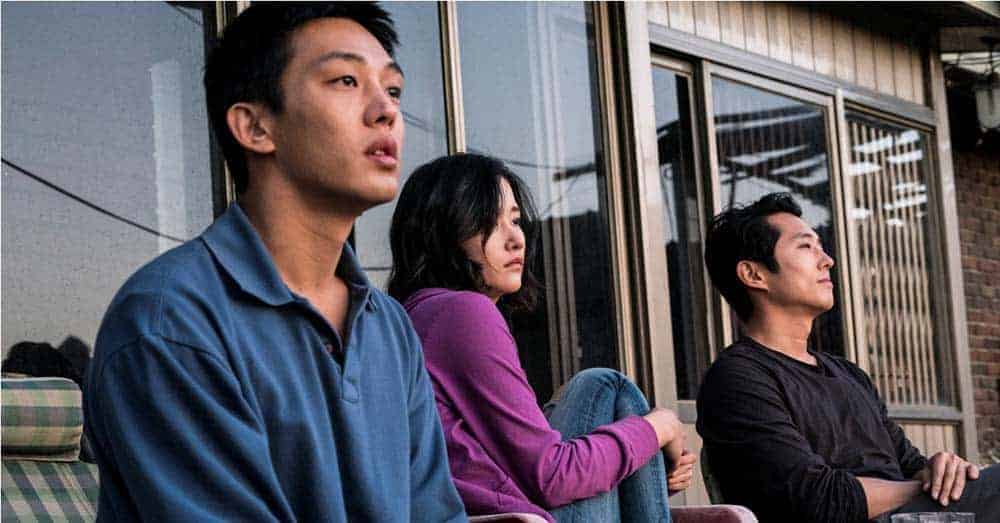 That 'Roma' would be nominated in the two categories and might just be the first film to win both, it was disheartening to see 'Burning', one of the best films I saw last year, snubbed from the category. Might I add that the remaining lineup of movies is one of the most formidable ones I have seen in years in this category.
Film Editing
This one is rather full of surprises. So much so, that we were able to predict only two out of the five nominees correctly, 'Vice' and 'Bohemian Rhapsody'. The rest of the nominees, 'BlackKklansman', 'Green Book' and 'The Favourite' were rather pleasant surprises. If only they wouldn't have come at the cost of eliminating 'Roma' and 'First Man' from the category.
Production Design
One of the only categories to have considered 'First Man' worthy of a rightful nomination, although the film winning in this category against stalwarts including 'Roma' and 'The Favourite' seems like a moonshot, no pun intended. The inclusion of 'Black Panther' in this category is seriously baffling though, given close to 80% of it is shot on a green screen. Agreed that even digital design is designing for the production, but little sticks apart from a few stellar shots of Wakanda. 'Mary Queen of Scots' could have been a worthy contender, but alas.
Best Original Score
The only category that infuriates me with its snub more than that of Ethan Hawke for Best Leading Actor would be this one, and its snub of Justin Hurwitz for the beautiful 'First Man' score, a category for which he should have taken home his third Oscar, leave alone a nomination. It is a rare work of sublime measure, one that can make a curious listener introspect for days at end. Merging innovation and range in what is easily the best aural experience I had at the cinemas this year, it is truly baffling how or why 'Black Panther' was chosen over this, yet again. However, within the present nominees though, 'If Beale Street Could Talk's deeply moving score by Nicholas Britell should win, collaborating with Barry Jenkins again following the excellent 'Moonlight' with a soundtrack I felt was very much in the same vein.
Best Original song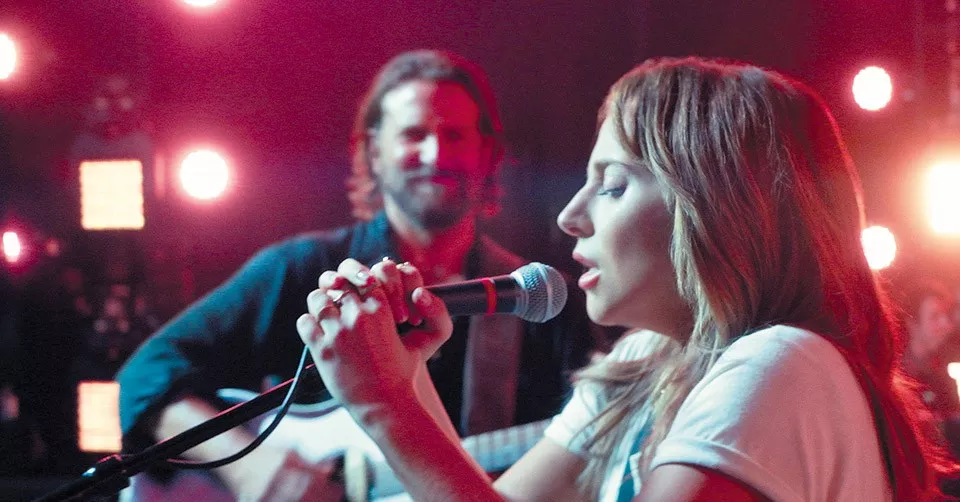 No snubs or surprises here too. 'Shallow' should sweep the award with relative ease.
Best Visual Effects
Not going to lie, following 'Black Panther's disappointing inclusion in a record 7 nomination categories, its exclusion from this one, and the inclusion of the far superior 'Avengers: infinity War' was cause for relief. The costumed fight between Panther and Killmonger should give you a good idea why. However, another surprise billion dollar grosser at the box office this year, 'Aquaman', I felt, should have been nominated for its excellent underwater effects, something that had the audience and critics equally in awe. Perhaps it missed its nomination date, perhaps something else, but its director James Wan was found to be in vocal disagreement with the Academy, and for right reason. Given the current circumstances though, 'Ready Player One', another WB production should take home the Golden Statuette for special effects.
Read More: Which Film Will Win Best Picture Oscar