Winning an Oscar is indubitably the single greatest honor in the life of an artist. The hours of sweat, blood, and perseverance when culminate into the golden trophy, it's an orgasmic experience. There are some winners, who due to their sheer stardom, or their distinctive Oscar speech are firmly ensconced in our conscience. But then there are those, whose performances get swept under the carpet and aren't celebrated. I still remember Cuba Gooding winning the Oscar for 'Jerry Maguire'. The reason for the same though, isn't his acting performance, but rather his eccentric acceptance speech, which overcame the constellation of stars in the auditorium with laughter. Leonardo DiCaprio, for instance, should have won an Oscar way-back in his career. But I still remember that he won for a rather subdued performance, well below the standards he has set. It is therefore essential we remember winners whose performance in the movie was so good, that we missed them. So here's a list of the greatest Oscar-winning performances no one talks about.
15. Fredrick March, 'Dr Jekyll and Mr Hyde'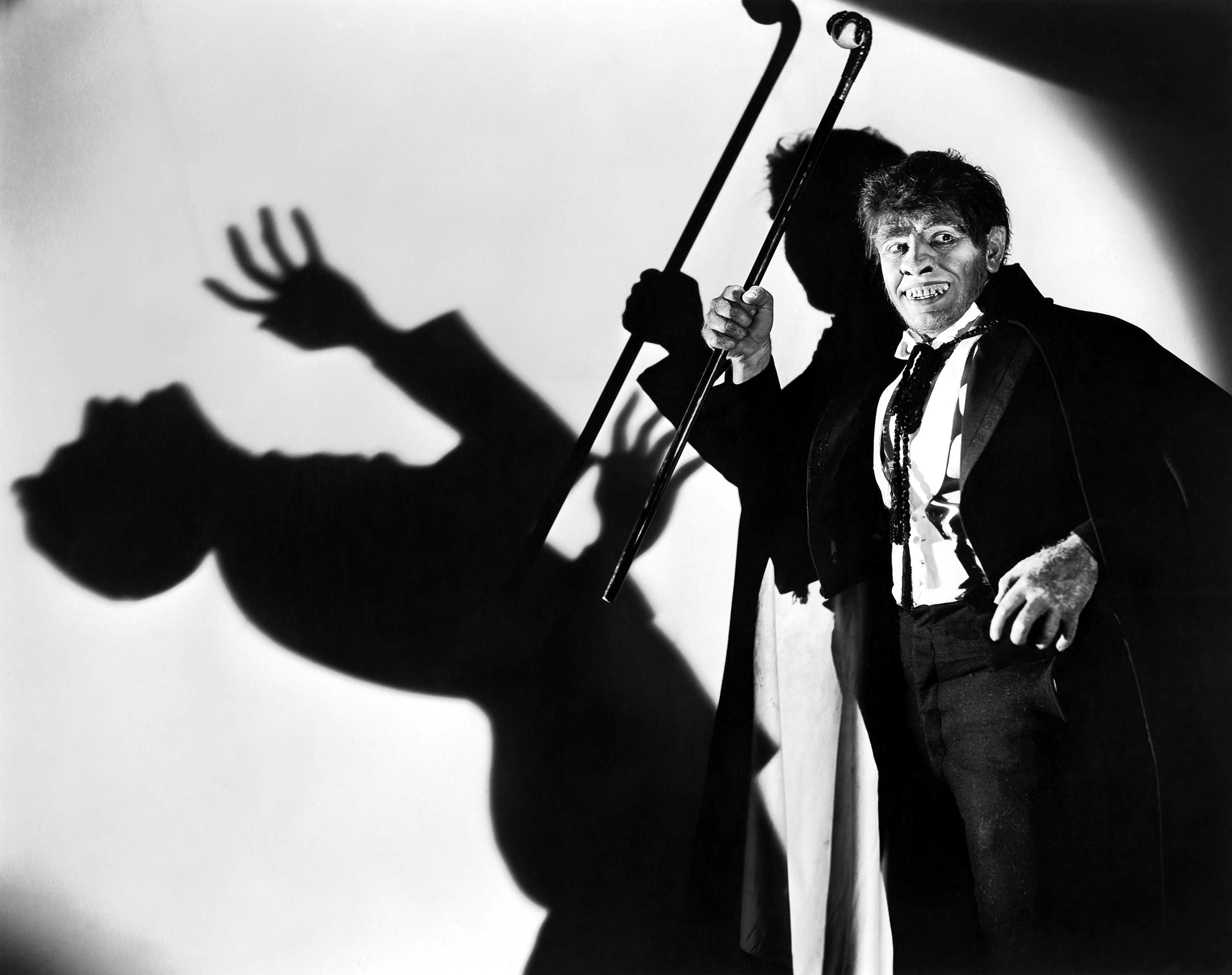 It still eludes me as to why Fredrick March isn't considered as a contemporary great. A distinguished stage actor, March was the recipeitn of two Academy and Tony awards. he was honored with the first of the former for his dual performance in the 1939 film 'Dr Jekyll and Mr Hyde'. Playing both the titular characters, March was required to play two contrasting characters, both in looks and nature. Dr Jekyll, a kind and adroit doctor in England, successfully manages to manifest a drug that brings out the evil in him, thus metamorphosing him into Mr Hyde, a menacing and primitive looking monster. Both his incantations were soul-moving in their respective ways. march managed to truly get under the skin, rather skins, of his character, and deliver a memorable performance, that unfortunately no one talks about.
14. Emma Thompson, 'Howards End'
Emma Thompson was undoubtedly one of the most charismatic and charming actresses of her time. Her global status as a star and an able actor was furthered when she won the Oscar for Best Actress in the film 'Howards End'. She plays a conflicted wife of a businessman, whom she marries in a moment of passion. She becomes entangled in the middle, between the two families' feud and troubled relationship. She plays the character of Helen Schlegel with utmost sincerity, and a softening charm, which sustains through out the film. The ease with which she changes emotions and sways a feeling of transient envy and respect. Her body language is accepting, and portrays a sense of openness and warmth. So sad we don't talk about it anymore.
13. Brenda Fricker, 'My Left Foot'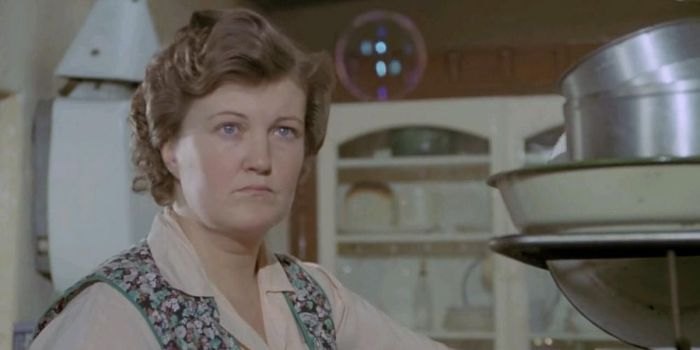 As soon as you hear 'My Left Foot', you are compelled to detract all your energies towards Daniel Day-Lewis. Such was the complexity and intricacy, and more over the significance, of his performance, that everything else about the movie is overlooked. Brenda Fricker, who plays the strong and determined mother, facing criticisms and becoming the society's target of mockery and ridicule. Her motherly love for her disabled child is a true testament of the unconditional love that mothers have around the world for their children. The solid display of playing second foil to the genius of Day-Lewis, and reacting ever so emotionally to her surroundings, earned her a well deserved award.
12. Henry Fonda, 'On Golden Pond'
I am still of the opinion that he deserved one for '12 Angry Men'. But my wish came true a few years later, when he won the coveted trophy for 'On Golden Pond'. An unrecognizable Fonda played the role of Norman Thayer Jr, a cantankerous retiree, who spends summers with his conciliatory wife on the idyllic shores of Golden Pond. Their estranged daughter, Chelsea, visits with her fiance and son Billy, on her way to Europe. leaving behind Billy for her parents to look after, a guilt-ridden Chelsea goes back to spend time with her ailing father before it is too late. Fonda's mature performance won him the Academy Award, one which we all are proud of.
11. James Cagney, 'Yankee Doodle Dandy'
Probably one of the greatest actors to have ever lived, Cagney was hugely underrated. A syncretism of acting prowess and the superstar charisma, Cagney delivered some great performances in his career. His performance in 'Yankee Doodle Dandy' won him the Oscar for Best Actor. Playing real life George M Cohan, the musical saw him sing, dance, and care like no one was watching. The nuanced idiosyncrasies interwoven with deft dexterity in his lung bursting monologues were truly the life of one of the greatest musicals ever made, than no one sadly talks about.
10. Geena Davis, 'Accidental Tourist'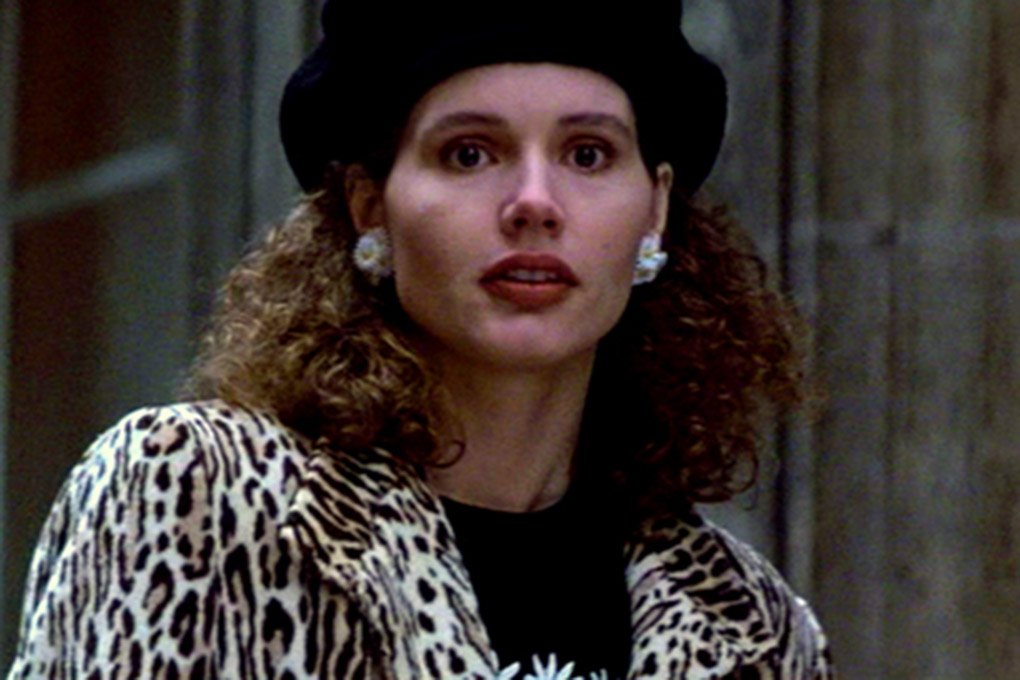 One of the most popular actresses of all time, Davis was an equally capable actress. Her role as the empathizing hospital employee Muriel Pritchett won her the Academy Award in 1988. The ever so talented diva handled the role with much care, and the effortless lack of it, in a role that required her to bare it all. The raw, visceral emotions illicit emotional responses and lung-bursting laughter. A truly memorable performance.
9. Claudette Colbert, 'It Happened One Night'
I really am surprised to find this film's existential existence. For me, one of the greatest films ever made, it was an eviscerating romance drama that touched hearts and summoned happiness. It naturally became the first movie to win all the major five Academy Awards, and set the BO ringing like no other film could. Claudette Colbert bagged one of those awards, for her carefree and glamorous performance as Ellen Andrews, a spoiled heiress of millions. Even though she wasn't the first choice to play Ellen, she made the character iconic with effortless charm and a unfound exuberance. One for the ages.
8. Geoffrey Rush, 'Shine'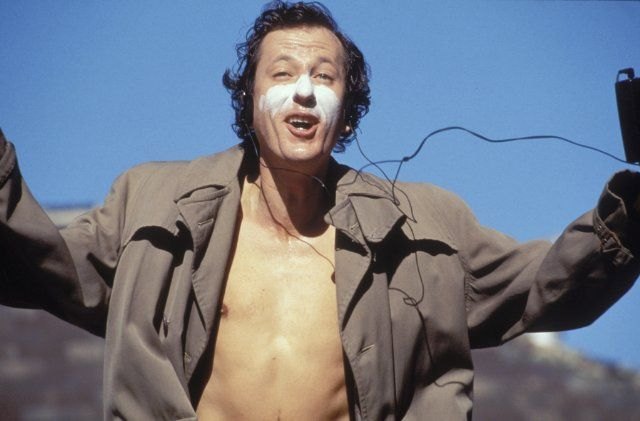 Most commonly recognized as Captain Barbosa, Rush is so much more than that. In a career spanning more than almost five decades, his alluring body of work includes films of all genres, and roles of all kinds. His emotional range makes him distinctive, and one of a kind. His best work for me still remains in 'The King's Speech', where he played a speech therapist, but his work in 'Shine' was no lesser in significance. With a manic mode of speech, and wearing his heart on the sleeve, Rush made the character of David his own working self. The indistinguishable baritone and penetrating gaze, make the character of David so much more than a failure in life.
7. Jeff Bridges, 'Crazy Heart'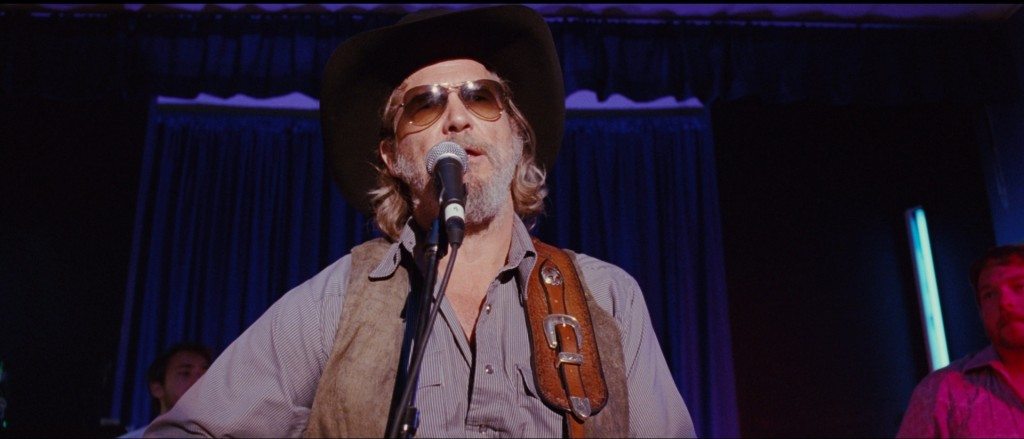 It is a surprise to me that this guy hasn't won more. Widely recognized for his roles in 'The Big Lebowski', 'True Grit', and 'Hell or High Water', Bridges slipped one under the radar with 'Crazy Heart'. Proving his musical prowess in wielding a guitar, Bridges played a worn-out artist, who rides across the country to barely make a living for himself. One fateful night, he falls in love with a reporter, who duly reciprocates. The initial love and sweetness is wiped away due to his problems with alcohol. Determined to change his dilapidated and soul-less life, Blake composes a medley that does, 'Crazy Heart'.
6. Patricia Arquette , 'Boyhood'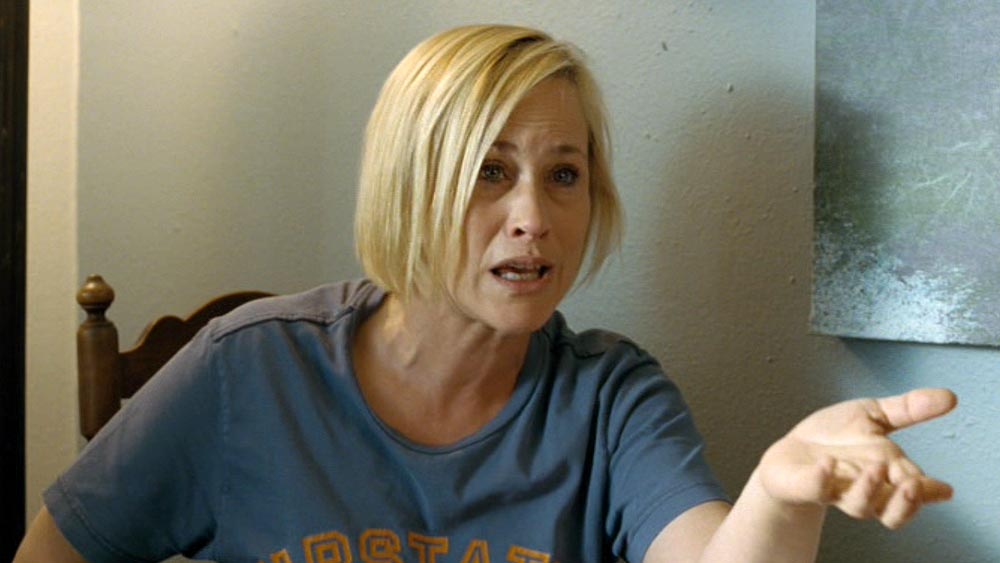 'Boyhood' is a film that changed the way people looked at kids. Arquette's strong portrayal of an ailing mother, who yearns for love and time with them, was an emotionally incarcerating display of her acting prowess. Shouldering the movie her capable performance, her acceptance speech resonates in the conscience of everyone a witness to it. There was no denying in her capability to play a character role, and any doubts about it certainly vanished with her performance. She went so deep in the skin of her character, that she broke down and cried on set after that scene with her and Hawke. The emotional ordeal that she went through personally, to make the role more authentic certainly deserves attention.
5. Joanne Woodward, 'Three faces of Eve'
I just did an article about her performance in the movie. And this won't be much different. Playing a person suffering from multiple personality disorder, Woodward hit all the right spots in terms of authenticity. Eve Black, Eve White, and Jane made for a stunning watch and also became one of the first actresses to portray MPD. Woodward was an obscure commodity in the industry. Therefore, her strong and compelling performance took every one by surprise. I think this was the first instant in cinematic history, that a female actress followed method acting, and used her real life experiences to make it real. Her range simply stupefies, and her character flow makes us stand up and take notice.
4. Nicole Kidman, 'The Hours'
Not usually associated with dramatic roles, Kidman pinged a surprised and pulled off a Houdini. She also took the Academy award home for her performance in 'The Hours'. Almost unrecognizable in her character, Kidman, playing a woman in 1920s England, who is struggling with depression and mental illness while trying to write her novel, stole the show amonsgt her esteemed compatriots, Meryl Streep and Julianne Moore. Each word that came forth from her made us cringe and struggle. There's a difference between doing nothing, and doing everything and making it seem like doing nothing. Kidman gave us a striking comparison, and elucidated the difference.
3. Reese Witherspoon, 'Walk the Line'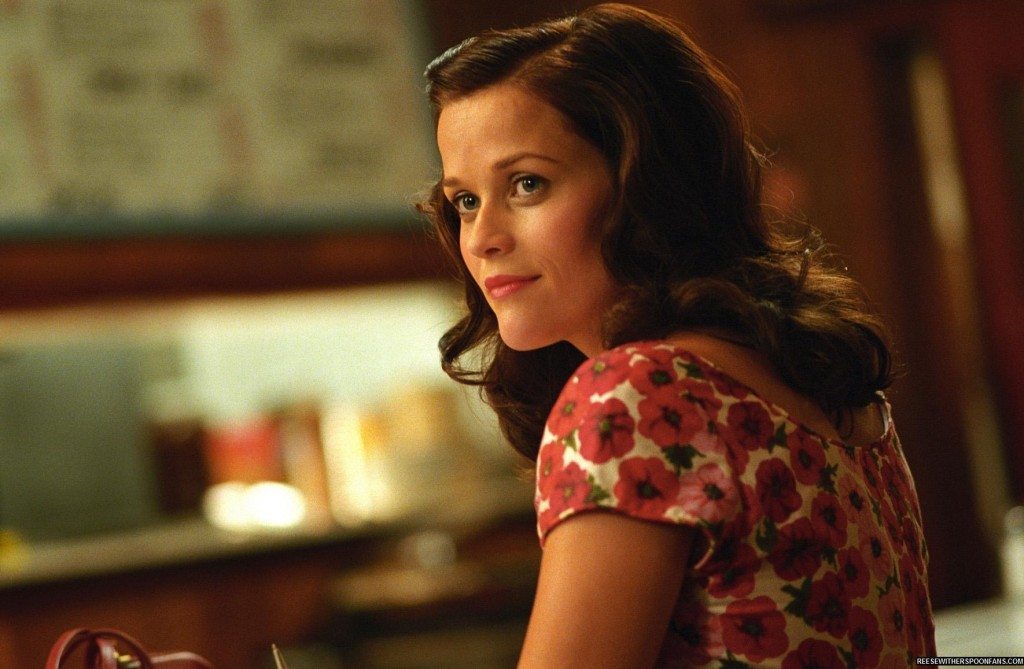 Witherspoon went brunette in the movie, and it worked like a charm for her. Playing as real life character, her singing prowess came to the fore and stole the show. Her change of accent and her painstaking endeavors to do so came to fruition, as the performance landed her an Academy Award and global acclaim. Maintaining a taut and resilient approach ti life, much like her real life version, the reel life version almost seemed real. Right from dying her hair brown, to wearing buttoned down shirts and muted colors post marriage, Witherspoon didn't leave anything to chance. Her meticulous character study of June Carter and her struggles with life on screen almost made us cry. Watch for yourself.
2. Adrien Brody, 'The Pianist'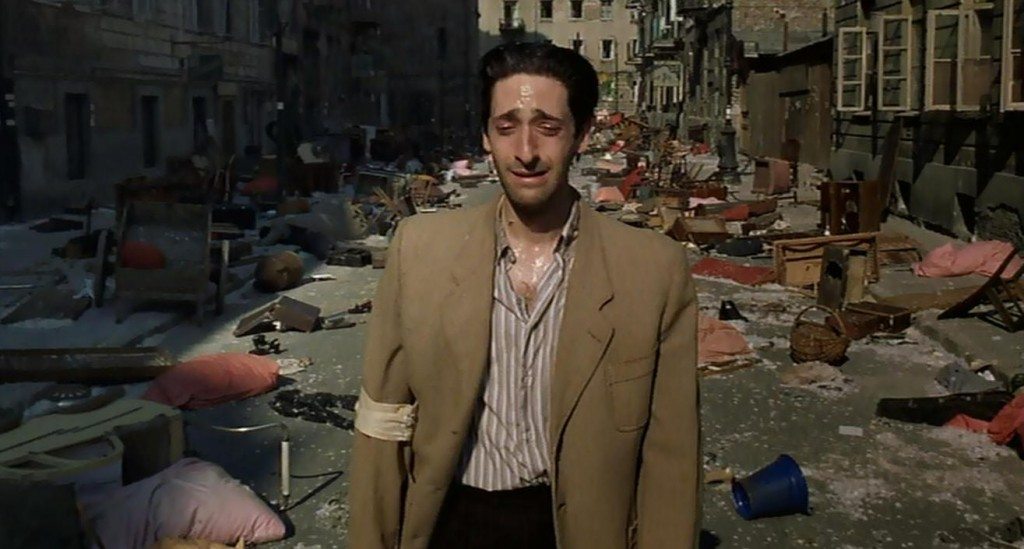 Playing a role in a Holocaust movie is intrinsically difficult. Re-living the horrors of the most atrocious and brutal acts of mankind against mankind certainly can be a daunting task. Brody showed no signs of intimidation, and gave a strong and moving performance as Wladyslaw Szpilman, a talented pianist, whose set of skills falls blatantly out of alignment with the needs of the war. Beautifully shot by Polanksi, the movie is a chilling account of the horrors of the war, and its effects on the people. Separated from his family, Szpilman's journey towards normalcy and meeting his family again compel him to keep moving forward, and survive in the most hopeless of circumstances. He became the youngest male actor to win the Academy Award for best Actor in a Leading role, and his scandalous smooch with Halle Berry is sadly remembered more than his performance.
1. Gregory Peck, 'To Kill A Mockingbird'
One of the greatest films ever made, the film featured a cinematic performance that will live on for ages in our memories. Gregory Peck's calm and adroit portrayal of Atticus Finch, a lawyer who fights for a black man is a grossly racist and persecuted America, is absolutely flaw less. His wary demeanor, his taciturn nature, and his husky baritone are a pleasant replica of our images of Finch after reading the novel. He shines, and hustles the movie into a must-watch haven. The Academy Award was for a given, and his acceptance brought out the loudest cheer from the people watching, testifying to his stunning portrayal.
Read More: Best Oscar Speeches of All Time