Movies are seen with different perceptions by the audience. The view on a film of every individual is different. There are websites like IMDb and Rotten Tomatoes that have a rating system based on different criteria. Both websites rate all widely released movies. IMDb rates the movies based on the voting of the audiences. Based on those ratings, there is a Top 250 Indian movies list. Many films rightfully deserve to be on the list. Some movies deserve to be on the list but do not justify a high rank and are overrated in ratings and rank. While we wonder how some films got such high ratings to be on that Top 250 list. Looking at such factors, here is the list of 15 most overrated movies on Indian IMDb Top 250.
15. Bajrangi Bhaijaan (2015)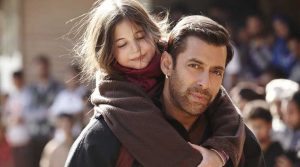 IMDb Top 250 Indian movies rank: 83
IMDb score: 7.9
'Bajrangi Bhaijaan' is an emotional and a feel good movie, with its heart in the right place. But, with a rating of 7.9, does it deserve to be ranked at number 83 in the Top 250 list? I think not! The movie has good performances and some laugh out moments. It has some god performances by the cast. The film deserves a place on the list but not under rank 100 by any chance. So yes, as per the list the film is a tad bit overrated.
14. Talvar (2015)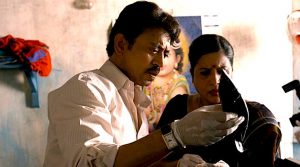 IMDb Top 250 Indian movies rank: 20
IMDb score: 8.2
The movie is based on the much hyped Arushi Talvar murder case. It gives us an insight into what might have happened as conclusive proof is yet to be found till date. Directed by Meghna Gulzar the film starred Irrfan Khan and Konkana Sen Sharma. The film is worth a watch but with IMDb rating of 8.2 and rank 20 on the Top 250 Indian movie list, it's way overrated. It deserve to be somewhere around rank 50 to 70, rank 20 for this movie is too high.
13. Hindi Medium (2017)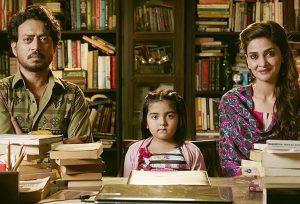 IMDb Top 250 Indian movies rank: 98
IMDb score: 7.8
'Hindi Medium' is a movie about how society works with respect to education in India. How there is a great barrier and bias towards English and other languages. 'Hindi Medium' stars Irrfan Khan and Saba Qamar. Though ranked at 98 on the Top 250 list of IMDb, the movie is not exceptional. It drags a bit and is a bit melodramatic and deserves to be a bit further behind on the list. With its current rank its a bit overrated.
12. Rajneeti (2010)
IMDb Top 250 Indian movies rank- 218
IMDb score- 7.1
Political thriller directed by Prakash Jha, the movie had a superb star cast- Ajay Devgn, Nana Patekar, Ranbir Kapoor, Katrina Kaif, Arjun Rampal, Manoj Bajpayee and Naseeruddin Shah. Even with such a star cast, the film lacked a certain gravitas. The movie was found to be slow and certainly was not a movie that everyone liked. With IMDb rating of 7.1 and rank 218 out of 250, we can argue if this movie should make the list at all and is overrated. Certainly, not anywhere near the best of Bollywood.
11. Hum Aapke Hai Kaun (1994)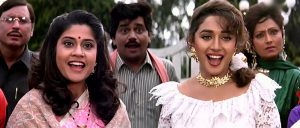 IMDb Top 250 Indian movies rank: 143
IMDb score- 7.5
Yes, the movie has been loved by family audiences all around and came at a time in the 90's when such movies were made and appreciated. But let's sit and think for a moment, will you recommend this movie to someone and say that it's a must watch? I don't think so. Ranked at 143 on the Top 250 list with a rating of 7.5 it does feel overrated in all honesty.