Overrated! This list of South Indian movies is definitely going to make many faces red. Before you let it out, let me explain: overrated never means bad. It just means that these movies are showered with more praises than they actually deserve. Films become overrated mostly because of excessive adulation, be it either towards the actor or director, even the film itself. I've no aversion towards any of these movies, and I like most of them, though not to an extent most of their fans did. With that said, here is the list of 15 recent most overrated South Indian movies.
15. Baahubali: The Duology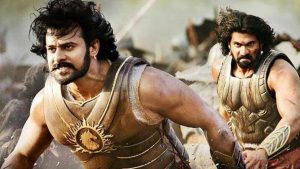 Alright, I see the angry faces already. Why is India's pride on the list!? There are several reasons why this movie shouldn't be on this list. But there are also reasons why this movie should be on the list. 'Baahubali' is indeed a great cinematic experience. But is it that great? The story is definitely engaging. Sibling rivalry for the crown formed the basic plot, but it gets messed up due to tangled string of love and revenge that took two generations to settle down. Phew.. isn't that a bit too much. There is a lot to admire in the film: beautiful frames, adrenaline pumping actions, all are a treat for any movie lover. But this is not the best film from our country as its fans have made out to be. It's just another good film.
14. Vishwaroopam (2013)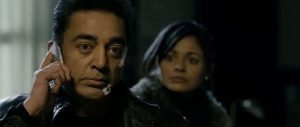 One of the least deserving entries on the list but I had to include this because it is just overrated. 'Vishwaroopam' is definitely ambitious, and it did try to bring something new to Indian audience. Directed by the master himself, Kamal Hassan's spy thriller lost somewhere in between the translation. The movie is never bad and it did turn some unturned stones, but it just tries a little too much,
13. Premam (2015)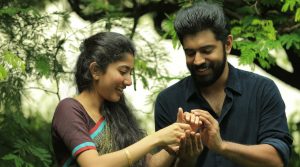 'Premam' is a director's movie. Alphonse Puthren somehow managed to crack the code to engage the audience without really having a purpose behind the story. 'Premam' is exactly like a butterfly: it has no rules. Language was never a barrier for a movie like 'Premam', so much so that it became a sensation in the South. Though it was remade into Telugu, the magic that the original one had was never there. Even the Telugu audience preferred the original. So how is the movie overrated? It's a simple love story of the hero, in three different phases of his life. It is a well told story but lacks the punch that make films memorable.
12. Theri (2016)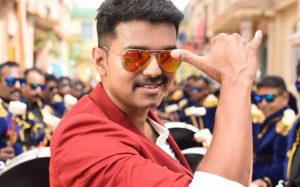 Atlee's directorial debut 'Raja Rani' really impressed me. It had the perfect blend of entertainment quotient with the right mix of emotions and drama. So my hopes were pretty big when he teamed up with Ilayathalapathi for his second flick. 'Theri' opened to a hugely satisfied crowd, audiences smiling and fans roaring. Critics did question the movie's highly predictable storyline. Still it did make a lot of money. 'Theri' is, in fact, the same age-old revenge drama. And that's all it is. Oh and the kid is just adorable; she's the reason why the movie works to an extent.
11. The Great Father (2017)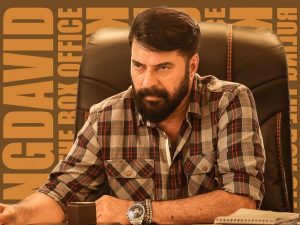 Things weren't looking so good for Mammootty when he signed up for 'The Great Father'. Debutant director Haneef Adeni delivered something that his fans needed for a long time. The film has a good story, but not great enough. What actually makes the movie work are the performances. Why is it on the list? Mammootty fans took this opportunity to sell the movie as something much bigger than it actually was. Result: disappointment among audiences. Anyway, the movie did sell, becoming the first 50 cr movie of the actor.