When Patricia Miller was found murdered in her own apartment in Melbourne, Florida, on April 20, 1988, the police were shocked at the lack of clues or witnesses. However, little did they know that the 1997 murder of Linda Barnes would lead them straight to Patricia's killer. Investigation Discovery's 'Signs of a Psychopath: Heat Will Destroy' chronicles these two gruesome murders and follows the investigation that brought the perpetrators to justice. Let's delve into the details surrounding the murders and find out more, shall we?
How Did Patricia Miller and Linda Barnes Die?
Patricia and Linda were actually not acquainted in any way, shape, or form, and they had nothing in common apart from the fact they were residents of Melbourne, Florida when everything turned upside down. While Patricia was described as a generous and ambitious woman who loved helping others and had high aspirations for her future, people who knew Linda stated she was an amicable individual who loved meeting new people and making friends. However, terrifying actions fueled by rage soon claimed their lives forever.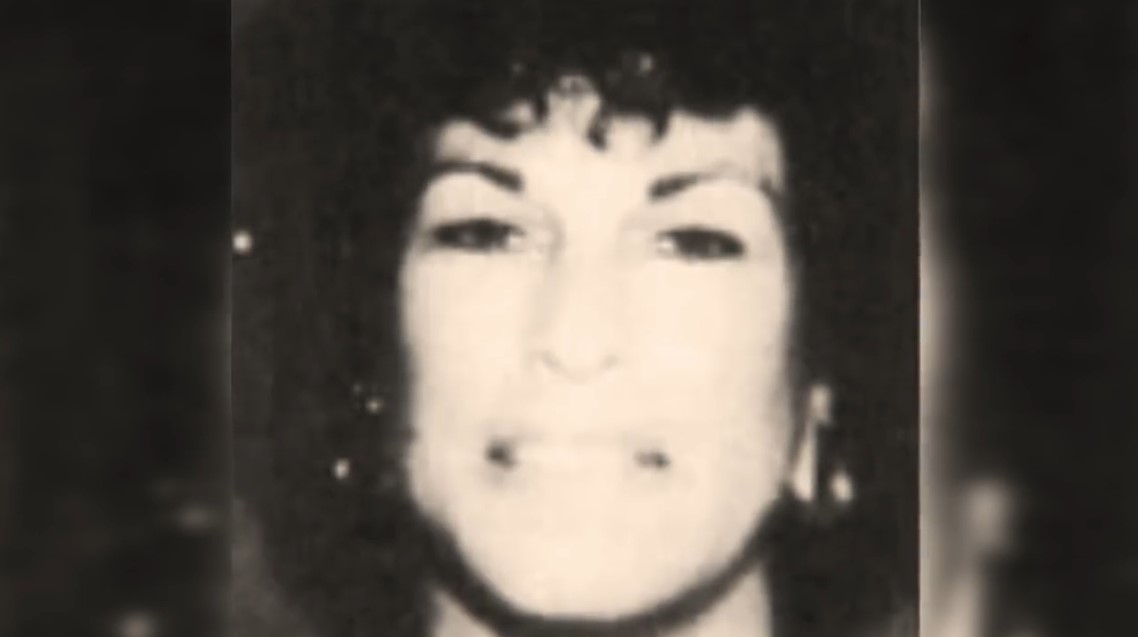 On April 20, 1988, local authorities were informed of a fire in a nearby residence. Once firefighters brought the flames under control, they entered the building to find Patricia's deceased body on her bed. While the 41-year-old nurse's body was completely naked, her hands and feet were tied together with tennis shoe laces, and from the looks of it, she had been hit on the head with a heavy object. Soon an autopsy determined that she had not only died from blunt force trauma but had also been raped and strangled before being killed.
While Patricia's murder remained unsolved for a long time, over nine years later, officials were asked to conduct a welfare check on Linda Barnes on December 12, 1997. Authorities wasted no time in reaching her Melbourne apartment and went in to find the place in ruins. There were massive holes in the walls, the furniture lay strewn about, and doors had been pulled off their frames. Upon investigating further, they found Linda's body stuffed inside a closet, and an autopsy determined that she, too, was beaten and strangled to death.
Who Killed Patricia Miller and Linda Barnes?
The initial investigation into Patricia Miller's homicide was pretty challenging as there were no leads or witnesses to go by. For starters, the entire house had been set on fire, which naturally destroyed most of the forensic evidence. On top of it, even the victim's clothes seemed to be missing from the scene, plus there was no trace of an intruder anywhere inside. Detectives did carry out their routine inquiries as they canvassed the area and interviewed several of her acquaintances, but no one could come up with the name of an immediate suspect.
Unfortunately, with no leads or suspects, the case sat without any progress until 1997, when Linda Barnes was found murdered inside her own home. When the police went to conduct a welfare check on her, they found her husband, James Barnes, acting as if nothing was out of the ordinary. He did not even resist arrest once detectives discovered his wife's body and then confessed to murdering her in a fit of rage. Subsequently, the DNA on the victim matched his, which affirmed his confession and allowed the police to indict him.
Shortly after James' arrest for Linda's murder, his DNA was tested against a partial sample lifted from Patricia's body as well, which undoubtedly linked him to the crime. That's when he agreed to confess to Patricia's murder too, but insisted he would only do so to his cellmate and spiritual advisor, Sherman Insco. Hence, the police set up an interview, and James precisely detailed how he had broken into Patricia's house and raped her twice before attempting to strangle her. However, when that was unsuccessful, he picked up a hammer and bludgeoned her to death. However, despite the fact James confessed to Patricia's homicide soon after his initial 1997 arrest, it took multiple letters from his end until the state took note and formally charged him with homicide in 2006.
Where Is James Barnes Now?
When presented in court for Linda's murder, James pled guilty to a single count of first-degree murder as well as multiple other counts related to forgery, grand theft, and selling stolen property. As a result, he was sentenced to life in prison without parole, along with an additional 45 years in 1998. Then, upon finally being charged with Patricia's murder, James pled guilty to two counts of sexual battery and a count each of first-degree murder, armed burglary, and arson in 2007. This time, the judge took note of aggravated conditions and sentenced James to death for his heinous actions resulting in first-degree murder. Additionally, he was handed three consecutive life sentences as well as a 30-year prison term on the other counts. Hence, with parole completely out of the question, James is currently on death row at the mixed-security Union Correctional Institution in unincorporated Union County, Florida.
Read More: Shele Covlin Murder: How Did She Die? Who Killed Her?