Investigation Discovery's 'Murder Comes to Town: Lookin' for Souls to Steal' depicts how two Mercer College students, Patrick Hendrickson, age 22, and Michele Cartagena, age 19, were murdered near Lake Juliette in Monroe County, Georgia, in January 1995. The police took the help of the perpetrator's father to catch the convicted killer. If you're interested in finding out more about the case, we've you covered. Let's dive in then, shall we?
How Did Patrick Hendrickson and Michele Cartagena Die?
Michele Lee Cartagena was born to Luis and Chris S. Cartegena in Monterey in Monterey County, California, on May 2, 1975. She grew up near Columbus and was the valedictorian at Spencer High School. A school marching band member, she was also the best singles tennis player and captain of her high school softball team in 1992. Michele was a National Honor Society and Beta Club member who was offered academic scholarships to Emory and Mercer universities, with the latter also offering her a tennis scholarship.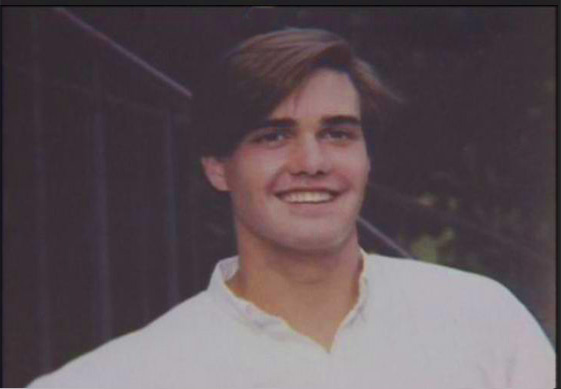 In her spare time, Michele volunteered with the Red Cross and Humane Society and visited senior citizens. At Mercer, she played tennis and belonged to a sorority. As a sophomore, she planned to major in physical therapy. Her father described her as a "gifted and talented young lady, full of love and life, with the aspirations of pursuing a medical career to help others and to make a contribution to society." According to reports, she had been dating Patrick "Grant" Hendrickson for about a year in January 1995.
He was born to Patrick M. Hendrickson and Mary Hendrickson in Macon in Bibb County, Georgia, on September 20, 1972. He was a budding musician who played bass in a band and was a volunteer soundman for a Macon theater group. Known as "Gentle Ben" to his youth-league soccer coach, he played baseball and church-league softball. Grant enjoyed fishing, hunting, golf, canoeing, and hiking. He was an honor student at Tattnall Square Academy and pursued a degree in electrical engineering and physics at Mercer on an academic scholarship.
Grant had worked in a co-op program that would have led to a guaranteed job after graduation. He was active in church, participating in a youth ministry and running the sound system. Like his girlfriend, he was also involved in the community and had volunteered at the Museum of Arts and Sciences in Macon since he was 15. Those who knew the couple speculated they were drawn to each other by their active lifestyles. Hence, it was shocking when the young couple was fatally shot in a white Honda that Michele's parents had bought her for Christmas.
Grant and Michele were parked in her vehicle on a small peninsula — the Point — which juts into Lake Juliette in Monroe County, north of Macon, around midnight on January 2, 1995. Some campers found their bodies the following morning on January 3 and reported them to the police. The investigators found many shell casings at the scene — 14 from an AR-15 rifle and five from a nine-millimeter Ruger handgun. Both victims had been hit multiple times, and the perpetrator had dragged Michele around 40 feet from the car before partially undressing her and spitting on her.
Who Killed Patrick Hendrickson and Michele Cartagena?
The police interviewed several campers to learn they had heard gunshots on the night of January 2. A couple camping near the Point reported sighting a 1980s-model Honda CRX parked near the entrance to Lake Juliette when the shots were fired, and the vehicle fled the scene a short while after. The ballistics report stated the perpetrator used an AR-15 rifle and a nine-millimeter Ruger handgun to commit the double homicide. The Crime Lab extracted DNA from the dried-up saliva on Michele's legs.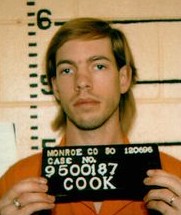 GBI Agent Randy Upton obtained a list of people who had purchased AR-15 rifles from 1985 to 1995 from one of Macon's famous stores. The list consisted of 108 people, and he patiently went through the names, contacting them and eliminating them with forensic and ballistics evidence. He contacted Andrew "Andy" Allen Cook on November 27, 1996, and asked him for his saliva sample and to bring his rifle for examination. Andy initially lied about owning the weapon and refused to cooperate, stating his father was in the FBI.
Suspicious, Randy looked into the records to find Andy had pawned his AR-15 rifle back to the gun store in May 1995, five months after the murders. The investigators also found that Andy had an acquaintance purchase a nine-millimeter Ruger handgun in December 1993 since he was too young to buy a firearm. He also sold the handgun to a friend in July 1995. While seeking to obtain the concerned weapons from their current owners, the detectives learned Andy owned a 1987 Honda CRX at the time of the murders.
One of Andy's colleagues, who worked with him at a diaper factory, told the police Andy had allegedly confessed to him in late November 1996 about killing someone with an AR-15. Another companion testified Andy supposedly told him in late November 1996 that he needed to leave town because it was "getting hot." When the investigators went to his place, they could not find Andy and contacted his father, John Cook, on December 4, 1996. John had worked in the federal agency for almost three decades.
John agreed to cooperate with the authorities and assist them in locating his son. He paged his son several times, and Andy returned the calls around 11:00 pm. John later testified Andy confessed to shooting the couple after claiming he argued with Grant. According to Andy, he was fishing at Lake Juliette when Grant allegedly threatened him with a pellet gun. Andy claimed he thought it was a real gun and shot at the couple in self-defense. However, Andy refused to turn himself in on his father's request.
How Did Andy Cook Die?
He stated he would run and disappear. Concerned his son might hurt himself, John and his FBI supervisor, Tom Benson, met with Monroe County Sheriff John Bittick at about 4:00 pm on December 5, 1996. The same day, a game warden arrested Andy for shooting deer and turkeys out of season and giving a false name. He was detained at the Jones County sheriff's office and had a meltdown when Randy approached him. Court documents state Andy said, "Get my father and get me a lawyer and I'll tell you what you want to hear."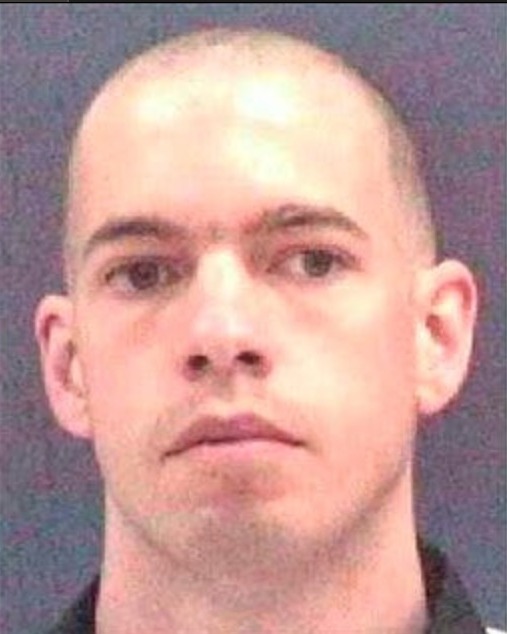 After being transported to Monroe County, Andy met with his father privately and confessed he had lied about Grant having a pellet gun. He admitted to shooting the couple on a whim before staging the scene to make it look like an assault or robbery. He was charged with two counts of malice murder and two counts of felony murder beyond a reasonable doubt after his DNA matched the DNA sample extracted from Michele's legs. In a tragic turn of events, John was the primary witness against his son in Andy's March 1998 trial.
John Cook testified at trial about his son's admissions. Andy was sentenced to death for Michele's murder and received a consecutive life sentence for Grant's homicide. The Georgia Supreme Court affirmed Cook's convictions and death sentence on March 19, 1999. According to reports, the 38-year-old was remorseful and apologized to the victims' family members before he was executed by lethal injection on February 22, 2013. His last words were, "I'm sorry. I'm not going to ask you to forgive me. I can't even do it myself."
Read More: Debbie Hawk Murder: How Did She Die? Who Killed Her?