On February 21, 2006, a group of armed men wearing masks forced their way into a Securitas cash depot in Tonbridge, Kent, before subduing the employees at gunpoint. Later, the police learned that the group had made off with 53 million pounds in cash, which made it one of the biggest robberies ever witnessed by the United Kingdom. Although it did not take long for law enforcement officials to come across a significant breakthrough in the investigation, it arrived a little too late as they realized that two of their most prominent suspects had already left the country.
Showtime's 'Catching Lightning' chronicles the robbery that stunned the nation and portrays how the famous MMA fighter Lee Murray as well as his friend, Paul Allen, were considered suspects in the crime. Well, let's take a detailed look at the robbery and find out where Paul Allen is at present, shall we?
Who is Paul Allen?
Paul Allen met Lee Murray when the two began attending Eaglesfield Boys School, and it did not take long for the two to get close to each other. The show considered Paul to be Lee's best friend, and various reports mention that Paul and Lee got into the drug-running business at a young age, which helped them lead a luxurious life. Moreover, the pair were almost inseparable even when Lee began making a name for himself in MMA fighting, and several reports chronicle how Paul attended several of Lee's fights as one of his most vocal supporters.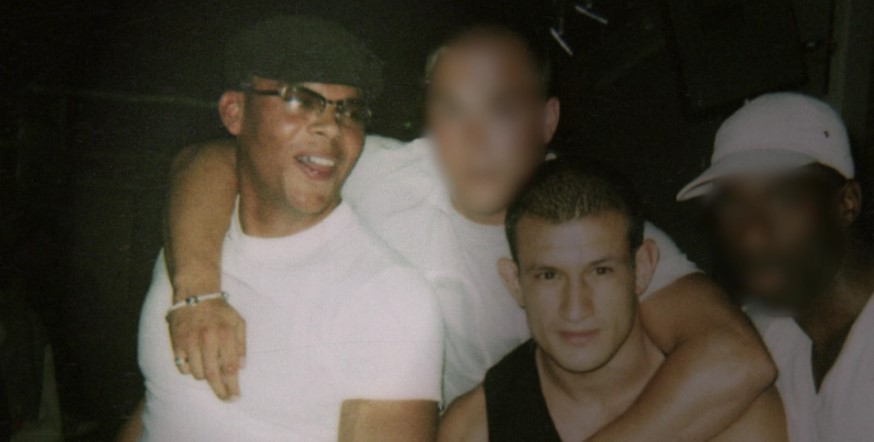 Paul resided in Chatham, Kent, in February of 2006, and it did not take much effort to convince him to be a part of the Securitas heist. In fact, he played an integral role in planning the robbery and underwent a series of prosthetic changes in order to disguise himself before the hit. Thus, while Lee Murray and Lea Rusha were busy kidnapping the depot's general manager, Colin Dixon, on February 21, 2006, Paul helped the rest of the gang apprehend Colin's wife and child.
Subsequently, the team held the Dixon family hostage as they forced their way into the Securitas deposit in Tonbridge, Kent, before fleeing with 53 million pounds in cash. Although the initial investigation into the robbery was challenging, Lee Murray brought some suspicion onto himself when he began spending money lavishly. Moreover, since Lee Murray and Paul Allen were previously involved in drug trafficking, the police wondered if Paul had information about the robbery. Still, without any evidence to tie the pair to the crime, authorities could not take them into custody.
Nevertheless, the police soon received their first breakthrough as they were led straight to Michelle Hogg, a makeup artist, who confessed to helping the armed men disguise themselves before the Securitas heist. Subsequently, investigators dug through Michelle's trash to find a cigarette butt with Paul Allen's DNA on it. By this time, detectives were convinced of Paul's involvement in the robbery, although they needed more evidence to make an arrest.
Where is Paul Allen Today?
In the months that followed, several of Paul's accomplices, including Jetmir Bucpapa, Lea Rusha, and Roger Coutts, were arrested for their role in the heist. On top of it, Michelle was also ready to identify Paul Allen for law enforcement agents. However, by the time the police reached Paul's residence with a warrant for his arrest, they learned that he, along with Lee Murray, had fled to Amsterdam. Since both men appeared untraceable, the police kept a close watch on their wives and followed them to the city of Rabat in Morocco, where Paul and Lee were hiding in plain sight.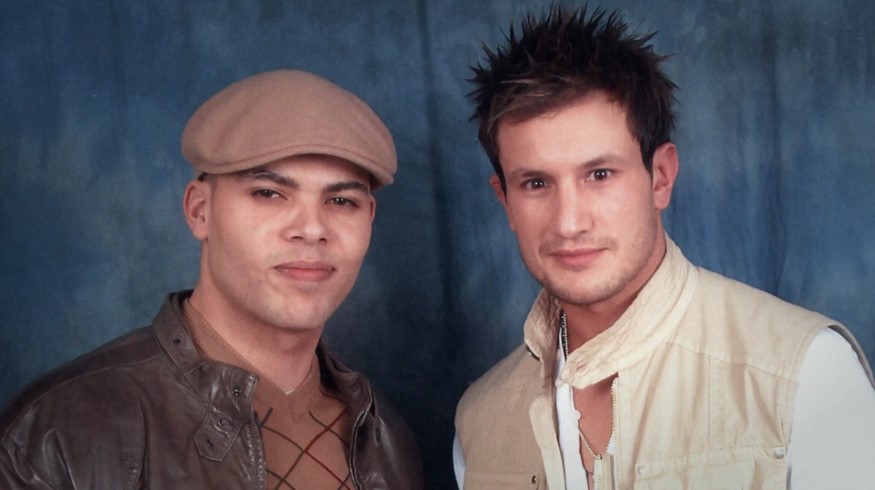 Although the United Kingdom did not have a prisoner extradition treaty with Morocco, the government of both countries agreed to work together, and British authorities were allowed to arrest Paul Allen on Moroccan soil. Interestingly, Paul's first trial ended in a hung jury, but he pled guilty to conspiracy to rob and kidnap as well as possession of a firearm in the re-trial, which made the judge hand him an 18-year prison sentence in 2009. Additionally, Paul was ordered to pay 1.23 million pounds to the government or face an additional five years in jail.
Readers will be surprised to learn that Paul paid just 420 pounds of the original amount before insisting he was overtaken by poverty. As a result, the court decided to write off the debt, and he was released on parole in 2016. Incidentally, Paul lived a quiet life in the years that followed until a tragic incident propelled him into the spotlight in 2019. According to reports, Paul was living in comedian Russell Kane's house in North-East London when an intruder drove up to the back of the property and fired six times before fleeing the scene.
One of the bullets pierced Paul's throat, and he was immediately shifted to a nearby hospital for medical treatment. Although Paul was declared fit after spending six months under medical care, he was re-arrested as the police suspected a breach in his license conditions. As a result, he had to spend six more months behind bars before being released toward the end of 2022. Thus, at present, Paul, a father of three, still resides in London, England, where he tries his best to maintain a healthy lifestyle.
Read More: Where is Stuart Royle Now?