NBC's 'Dateline: Death of a Golden Girl' attempts to solve the mystery regarding the bizarre disappearance of 26-year-old Paula Sladewski in Miami, Florida, while celebrating New Year in early January 2010. The police found almost no witnesses and leads regarding how she was found gruesomely murdered in a remote area of the city. Even after more than a decade had passed since the aspiring model was found dead, the authorities have no clue about the perpetrator responsible for the heinous crime. So, who is Paula, and how did she die? Let's find out.
How Did Paula Sladewski Die?
Paula Angela Sladewski was born to Patsy Watkins in Garden City in Wayne County, Michigan, on November 15, 1983. Her sister, Kelly Farris, recounted how Paula had a lot of Barbies — probably over 500 — growing up, which she had been collecting since childhood. According to the show, she liked Barbie so much that she tried to become her — tall, thin, with long, golden hair. Kelly recalled their difficult home life with an absent father and several stepdads. When Paula was 14, she started dating a 29-year-old man with her mother's consent.
Kelly stated, "I was very angry and extremely upset. You know, she's 14. She's still a kid. And my mother still let her date him. And at one point, I had to call Child Protective Services." The man was arrested, convicted of having sex with a minor and sentenced to two years. According to the show, he was put on a list of sex offenders. But Paula waited till he was released from prison and started dating him again. By then, she was of the age of consent. However, despite her flattering good looks, Paula's aspiration of becoming a model never succeeded.
The most significant professional break in her brief modeling career came in 2003 when the golden-haired teen made it onto the 2003 video of "Playboy's 50th Anniversary Ultimate Playmate Search." While Paula never got to be Miss November, Kelly recounted how her younger sister was happy she tried it. Kelly explained, "There were around 500 women, and only 50 got to make it on this anniversary-type video, so she was proud of that." While her exotic looks were not enough for the professional modeling world, it was the passport for a decent earning.
She was able to work in several strip clubs and gentlemen's clubs in the greater Detroit area, dancing at The Penthouse Club there and saving her tips to pay for college tuition until she dropped out. Kelly said, "I think that's why, ultimately, you know, she became a dancer. She was seeking male attention, you know, love that she didn't get growing up." As Paula's career as a dancer and stripper flourished, she met Kevin Klym in the latter half of the first decade of the millennium.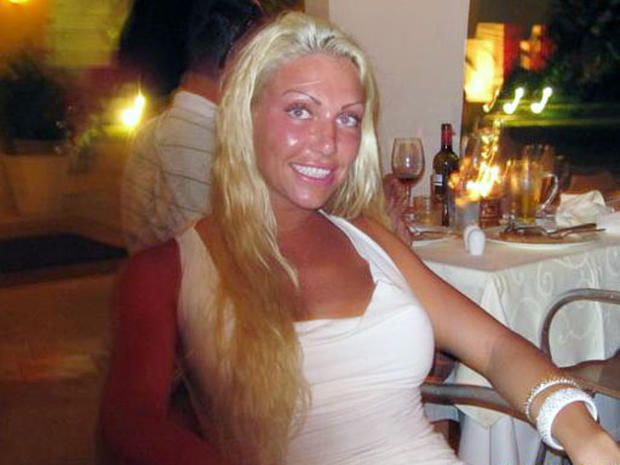 Paula's earnings were good enough to allow the young couple to move to Los Angeles amidst the 2008 Housing Market Crash. They moved back and forth between Michigan and California for a few months. According to family sources, they were tight, with Paula taking Kevin to her niece's wedding and Kelly's place for Christmas celebrations. Hence, it was shocking when the 26-year-old aspiring model went missing in the early hours of January 3, 2010, in Miami, Florida, after a couple of days of wild New Year celebrations.
Her body was found burned beyond recognition in a blazing trash bin about 12 miles from Club Space — where she was last seen alive, partying with her boyfriend. North Miami Police Detective Michael Gaudio said, "Paula was already dead before being set on fire." Kelly explained the authorities told the family that Paula was possibly strangled to death. She added, "There were no knife marks or gunshot wounds, and they said she was burned so bad that it was hard to tell."
Who Killed Paula Sladewski?
According to the show, Kelly wanted Paula Sladewski and Kevin to stay at her place and celebrate New Year together. However, Paula, 26, had decided to go down to South Beach for New Year celebrations in December 2009 and to attend a Lady Gaga concert at the Fontainebleau Hotel. Kevin said, "That was my baby. She didn't skimp on herself, and she liked to live the good life, you know. And going down to South Beach was like, that was—that was it." He recalled how he scored scalper's tickets for $700 each for the midnight concert.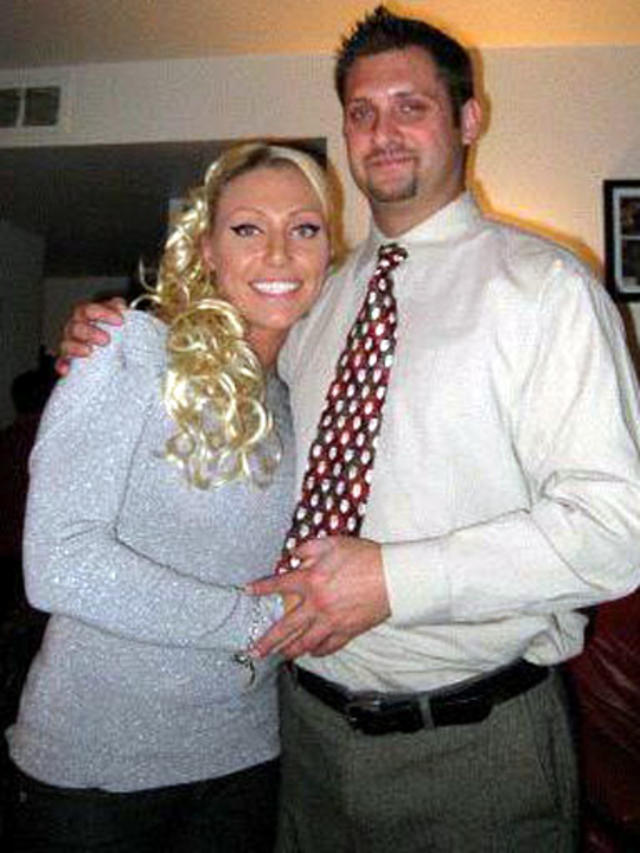 The couple danced at the concert, and their attendance was documented by another attendee, John Williams, on his iPhone. Kevin explained how Paula liked to be amongst celebrities and had even talked about a last attempt to revive her modeling career after their vacation. According to authorities, they were drunk when the couple arrived at Club Space around 5:00 am on January 3, 2010, and drank for another couple of hours. Kevin recounted how a drunk Paula was going out of control and grabbed her, insisting they return to the hotel.
However, Paula declined, and Kevin was kicked out of the club for causing a disturbance. He took a cab to the hotel and slept until 11:30 am to find his girlfriend had not returned. A concerned Kevin started checking in with the hotel staff, called local hospitals, reported her missing to the authorities, and appointed David Wasser, a private investigator, to look for her. With still no signs of her, Kevin called the medical examiner's office with an accurate description of his girlfriend and learned about the body's discovery.
With the help of Paula's dental records, the authorities confirmed it was she before they began suspecting Kevin. She had been last seen alive between 7 and 9:00 am on January 3, after the Club Space authorities asked her to leave half an hour after they booted Kevin. As the police began considering Kevin a person of interest, Paula's mother, Patsy, and stepfather, Richard Watkins, accused the couple of having a volatile relationship. Richard said, "They fought from the beginning – physical, knock-down fights."
According to court records from Rancho Cucamonga, California, Paula was arrested after she broke a bottle over Kevin's head during an argument in 2009 summer. She was booked for assault with a deadly weapon, not a firearm – a felony – and released on a $50,000 bond. The charge was later reduced to a misdemeanor domestic battery case and dismissed in December 2009. Richard claimed Kevin was arrested for breaking Paula's nose in their Lavonia, Michigan, hotel room in December 2009 while they were visiting her family.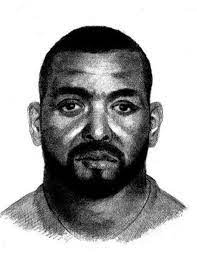 Richard alleged Kevin was supposed to appear in court over that charge on January 4, 2010, though court records couldn't confirm his accusations. However, Kevin was cleared after his alibi of going straight to the hotel after Club Space was airtight, with cab and hotel records verifying. Surveillance video from Club Space further supported Kevin's alibi. Based on the remote industrial area where Paula's body was discovered incinerated, the investigators hypothesized the killer was possibly a local.
Kevin Klym's attorney, Marc Beginin, said, "What we do know is Paula left, there were some eyewitness accounts she left with another person, and that is all we know." Police would later release a sketch of a man one witness said they saw walking away from the club with Paula. Kevin later claimed the composite sketch matched one of the bouncers working at Club Space that night and visited the club to prove his hypothesis. He alleged the club's security staff had been changed, though the authorities strongly deny the claim. Crime Stoppers of Miami has joined Paula's family to offer a $15,000 reward for information about her murder.
Read More: Kevin Klym: Where is Paula Sladewski's Boyfriend Now?