6. Living In Oblivion (1995)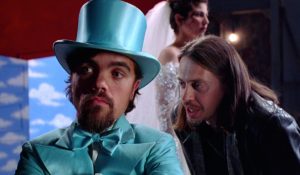 When a movie maker starts to make a low-budget indie film, he is met with several obstacles and nothing seems to go the way he wants in the entire day of shoot. He tries his best to keep up while trying to shoot different scenes each time, so that he could get the cast and crew in the mood to work. Peter Dinklage starred as a dwarf actor in his debut movie, a character unhappy with the stereotypical roles that come his way every time and convinced Hollywood that he was a new name to reckon with.
5. Nip/Tuck (2003-2010)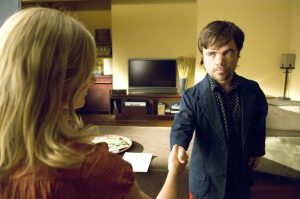 For a first, Peter Dinklage portrayed a male nanny in the show that dealt with a plastic surgery centre, where the two founding doctors, try hard to keep the business incoming, as they struggle in their personal as well as professional lives. Dinklage's recurring character Marlowe Sawyer is depicted as having an affair with one of the plastic surgeon's wife and he first starred in the fourth season of the medical drama, gaining wide acceptance throughout his appearances.
4. The Station Agent (2003)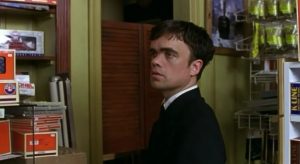 When a train-loving, reticent, vertically challenged man inherits a train station from his dead boss, he relocates to the new locality, hoping to lead a life of solitude, but instead, strikes up an unlikely friendship with his neighbours – a chatty snack truck owner and a lonely and sad artist, coping with her son's death. The dramedy is an unusual take on relationships with a train station as the main backdrop. Peter Dinklage was widely appreciated for his earnest portrayal of Fin and he did justice to his role in a comparatively different movie.
3. X-Men: Days Of Future Past (2014)
Directed by Bryan Singer, the Oscar-winning superhero movie with an ensemble cast, which was the seventh in the X-Men series, narrated the story of Dr. Bolivar Trask, who believes that mutants are a threat to humanity and so he invents gigantic robotic weapons that could detect and destroy the mutants. Now that the Sentinels have a mind of their own, Wolverine volunteers to go back in the past to save the future of the mutants. Peter Dinklage, who played the military scientist, stood tall in his anti-hero avatar, despite the film boasting of a long list of celebs.
2. Three Billboards Outside Ebbing, Missouri (2017)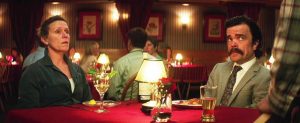 The crime drama, directed by Martin McDonagh, which has seven Oscar nominations pending at the 90th Academy Awards, is the story of an unsolved rape and subsequent murder case of a teenager, whose mother has put up three billboards across the street to mock and also remind the cops of the slow-paced progress. Although Peter Dinklage played a supporting character and had very little screen time in the film, he managed to leave a huge impact.
1. Game Of Thrones (2011-Current)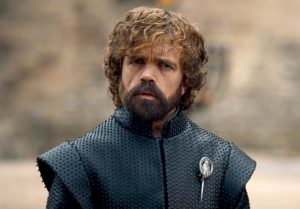 Currently under production for the eighth and final season, fantasy drama "Game Of Thrones" is the most followed television series across the globe and Peter Dinklage as Tyrion Lannister is the most loved Imp in the whole, wide world. There's nothing much to write home about 'GoT', since this is the show that has given the world a matchless actor, who will be best remembered for his dry wit even when the show would sadly come to an end!
Read More: Best Battle Scenes of Game of Thrones