Bollywood is regarded as the house of Masala films all over the world. The argument is beyond the scope of our understanding. Among hundreds of films produced every year, there are some films that try to question the societal superstitions and try to induce some philosophy into the minds of people. Philosophy is not everyone's cup of tea as it was considered a slow and boring genre. Over the decades, the technique of story-telling improved, thanks to the geniuses of writers and directors. Now, philosophy can also be told in an entertaining way. Following is the list of some of the best philosophical Hindi movies.
15. A Wednesday! (2008)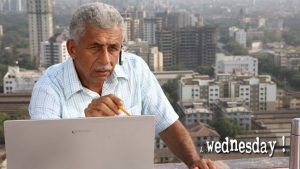 Neeraj Pandey's directorial debut, A Wednesday!, was nothing short of a sensation. Inspired by A Common Man, this film tells the story of a 'common man' who decides to take on the system. An edge-of-the-seat thriller that keeps you until the end, A Wednesday is much more than that. The film personifies the thinking of a common man and also proves that 'he' is the most powerful man.
14. Vicky Donor (2012)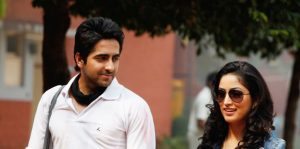 Vicky Donor is one of the boldest films to have come out of the Indian Cinema. Shoojit Sircar awed everyone with his movie that not only broke several taboos, but also tried to educate the people on infertility and sperm donation. Vicky Donor was critically acclaimed for its witty dialogues and the lead actors' performances.
13. Upkar (1967)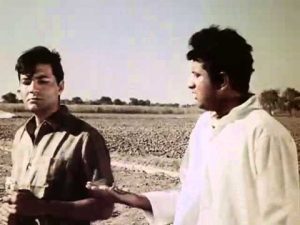 The then Prime Minister of India, Lal Bahadur Shastri, enthused director Manoj Kumar to make a movie based on the powerful and a popular slogan, " Jai Jawaan Jai Kisan". In turn, Manoj Kumar made a movie named Upkar. The movie deals with the themes of patriotism, social responsibilities of a citizen. It is also one of the few films that portrayed the difficulties faced by the farmers in our country. Upkar also features the famous patriotic song, "Mere Desh ki Dharthi", which still resonates in the hearts of Indian citizens.
12. Swades (2004)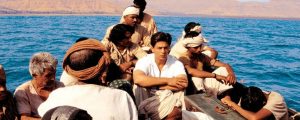 After the trend-setting Lagaan, Ashutosh Gowariker came up with a cult-classic, Swades. The movie dealt with the issues of poverty, and grassroot reality in Indian villages. A beautiful story and an excellent cinematography made sure that the message is catered to the masses. Amazing performances by Shahrukh Khan, Gayatri Joshi and a stellar soundtrack by AR Rahman added the necessary mileage.
11. Rang De Basanti (2006)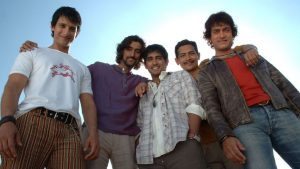 Rang De Basanti is a film showed the sacrifices made by freedom fighters and tried to reignite the spark of patriotism in today's youth. Aamir Khan, Siddarth, Atul Kulkarni, Kunal Kapoor acted in this patriotic drama. A poetic transformation of young boys into heroes was critically acclaimed. There are some potentially charged thought-provoking dialogues that made it a blockbuster.
10. Dor (2006)
Nagesh Kukunoor is the pioneer of Indie cinema in India. Directed by him, Dor deals with the marital issues of widowed women. The movie gives a world-class feel with the usage of metaphors in story-telling. There is also a common emotion in the movie that binds everyone. Dor was critically acclaimed for its bold depiction of social superstitions still prevalent in the remote villages of India.
9. 3 Idiots (2009)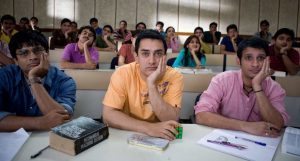 3 Idiots is a movie that defined an entire generation of audiences. It also changed the outlook of movie-goers on how message-oriented movies are made. Like many philosophical and social dramas, the society is the antagonist. 3 Idiots points that the education system needs a revival in its methods and students are the ones to break the chain. Great performances by the lead actors ensured a massive blockbuster.
8. OMG-Oh My God! (2012)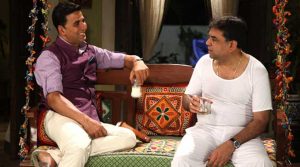 OMG more or less proved a point- that not all God-fearing people are God-loving people. Umesh Shukla's take on religions, religious practices, and the superstitions that follow them, was one of the bravest movies to come out of the Indian Cinema. Paresh Rawal was terrific as the man who sues God for creating personal losses for him. A popular play on the stage, its screen rendition was a thought-provoking adaptation. And the makers were successful in evoking some thoughts.
7. Kranti Veer (1994)
Kranti Veer is inarguably one of the best movies that Nana Patekar has acted in. Critically acclaimed for its intense and thought-provoking dialogues also penned by Nana Patekar himself, Kranti Veer is the story of a man who takes upon the corruption and fights against by laying his life. The film won numerous awards upon its theatrical release, and is also played on television frequently.
6. 3 Deewarein (2003)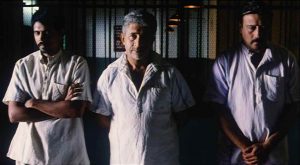 If you loved watching The Shawshank Redemption, you might also end up liking 3 Deewarein. Directed by Nagesh Kukkunor movie, 3 Deewarein tells the story of 3 prisoners and a documentary filmmaker who while filming their lives find answers to his life. A thought-provoking adaptation, its hard-hitting narrative and terrific performances will bind you away.
5. Udaan(2010)
Udaan is a simple and beautiful film from the production house of Anurag Kashyap. Directed by Vikramaditya Motwane, the movie dealt with the issues of parental pressures on children, a much-needed topic to discuss in the present society. It also gave some great moments to Indian cinema that should not be told, but should be experienced.
4. Lage Raho Munna Bhai (2006)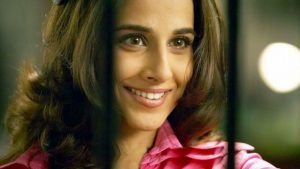 Lage Raho Munna Bhai was the movie that broke the chain of how philosophical movies are told. Completely entertaining and enlightening, LRMB injected humor to the pathos in everyday lives of people. It also popularized Gandhigiri. There are very few movies that bounces between philosophy and humor with ease, and Lage Raho emerges a winner among them. The movie also tried to draw a parallel between India at the time of Independence, and India today.
3. The Lunchbox (2013)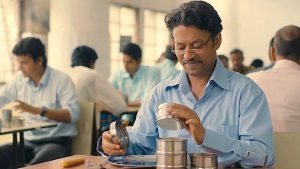 The Lunchbox marked a milestone in Indian Cinema. Ritesh Batra's sweet and salty love drama, The Lunchbox is a story of men and women with ailing marriages. Beautiful and riveting performances by the lead actors and a perfect screenplay by Ritesh Batra pumped it into the people. Relationships in marriages are complex rumblings to understand and derive meanings. Batra takes on this issue and delivers a sweet movie that will stand on for a long time.
2. Ship of Theseus (2013)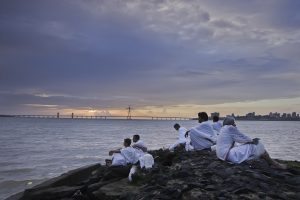 Anand Gandhi's Ship of Theseus is definitely 'the hidden gem of Indian Cinema' as proclaimed by the International Media. The story is the convolution of lives of a photographer, a monk and a stock broker. It tries to explain some of the existential questions surrounding identity, justice and beauty. Alluding to the Theseus' Paradox, the ending of the movie is shocking and heart-breaking.
1. Anand (1971)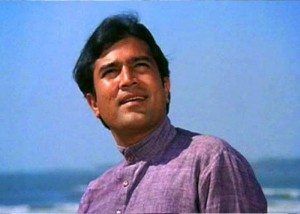 Anand is perhaps one of the few Hindi that tried to provide insights into life and thus, answer some of existential questions. A true philosophical movie, Anand is famous for its hard-hitting dialogues and stellar performances by Rajesh Khanna and Amitabh Bachchan. Salil Choudary's music is still a blockbuster, and the lyrics by Gulzar and Yogesh were thought-provoking. Anand is as famous as Zanjeer or Agneepath for Amitabh and made him the next superstar of Hindi Cinema after Rajesh Khanna.
Read More: Best Bollywood Actors