Apple TV+'s comedy-drama series, 'Physical,' follows Sheila Rubin, who turns into a fitness instructor while going through a particularly dark phase in her life. She turns her life around by getting into aerobics and turning it into a full-time career and burgeoning business. However, the pressure of success gets to Sheila, as slowly, her mind starts to unravel. In the fourth episode of Season 3, we see Sheila take a nosedive as everything seems to get worse for her. Here's what the ending spells for her future. SPOILERS AHEAD
Physical Season 3 Episode 4 Recap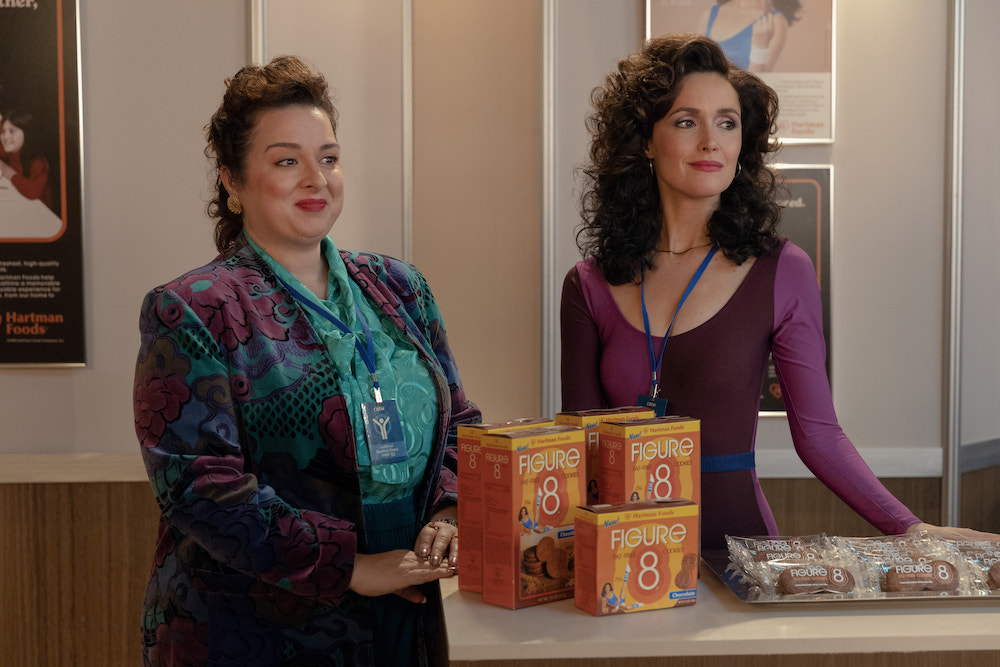 Sheila is riding high after starting a profitable business and appearing on national television. She truly gets a sense of how far she has come when she and Greta arrive at the National Health and Fitness Expo. She looks back at when she was still married to Danny and was wasting her life while grappling with her eating disorder. Look at her now!
It's a little disappointing for her to discover that she doesn't have as big of a stage as certain people, but it's good enough, Greta assures her. Despite their disadvantage, they do pretty well and sell a lot of fat-free chocolate cookies. Her inner voice is still there, poking at her. But then, Sheila sees the actual Kelly Kilmartin. Even though Sheila hates her, she confesses that she feels drawn to Kelly. She decides to talk to her but is told to get in line.
At the expo, Sheila also sees Vinnie's booth and decides to say hi to him. Instead, she finds Marika, who tries to conceal that Vinnie is in Europe, getting treatment for a health condition, which rumors suggest is worsening because he is not responding to the medication. Sheila didn't know all this before, and Marika tries to convince her that Vinnie is in Europe on a fitness tour and his having fun. A confused Sheila moves on, and later that night, she meets Kelly, and they become friends. Or so it appears.
Physical Season 3 Episode 4 Ending
When Sheila bumps into Kelly, the former actress-turned-fitness instructor is with Felicia Blackwell, who likes Sheila's slim figure and invites her to be a model for her fashion show the next day. Sheila politely declines, which gets Kelly's attention. Later, Kelly offers Sheila a drink, and they end up spending the night having fun. They talk to each other about many things, which starts with Sheila letting it slip that she has looked into Kelly. She mentions an obscure film that Kelly worked on, which no one knows about.
As they get drunker by the minute, Sheila starts to talk about her life. She tells Kelly about her affair with John and her recent budding relationship with Carlos. Kelly puts her in a corset meant for the fashion show the next day, which chokes Sheila so much that she passes out. In between this, Sheila also confesses that she has a voice in her head that looks like Kelly. With everything getting blurrier for her, Sheila starts to mix the real Kelly with the voice inside her head.
Sheila wakes up the next day terribly hungover. She receives a call from Carlos, who reveals that she drunk-dialed him last night, asking him to come to the expo. He asks if she really meant it, and Sheila ends up inviting him, even though she didn't want to. At her stall, Sheila feels out of sorts, and things don't go as well as they did the previous day. Moreover, she discovers that she will have to model for Felicia because she agreed to it sometime during the night.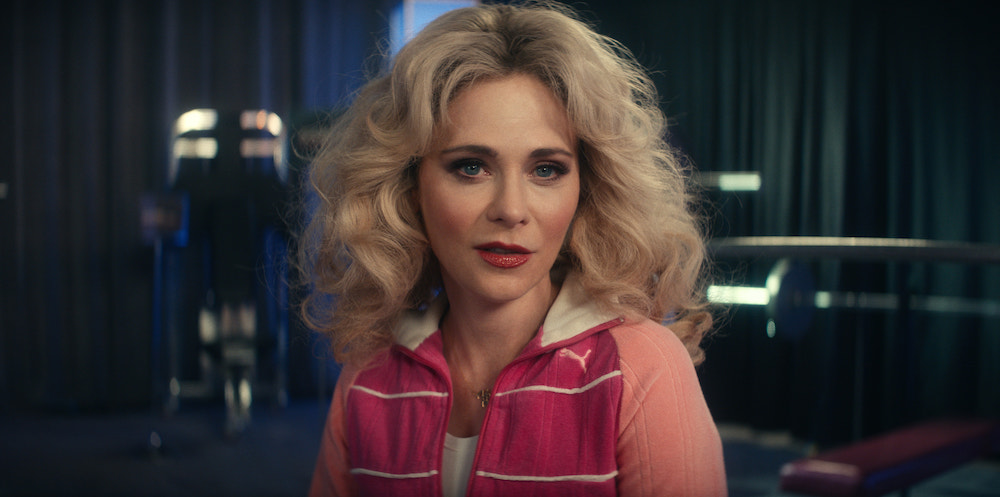 At the fashion show, Sheila is put into a tight corset, and when she walks on the stage, she has a breakdown. She tears down the dress and becomes a laughing stock for the audience. This, it turns out, was Kelly's plan all along. She got Sheila drunk on purpose to get all her secrets out of her and then put her on the fashion show, even when she knew Sheila was not up for it. Perhaps, Kelly was angry about Sheila trashing her step on TV. Or, perhaps, she was irked by Sheila mentioning the film she wasn't supposed to know about. Or because Sheila was becoming a competitor Kelly didn't want.
In any case, things take a tumble for Sheila, who goes back to her room and binges on the cookies she was supposed to sell. Later, her doorbell rings, and she realizes she'd asked Carlos to come over. But when she opens the door, it's John. What's he doing there? Did Sheila call him, too, when she was drunk? Or was it Kelly, trying to stir the pot and make things worse for her? Or is it just a coincidence? Perhaps, John was around and found out about Sheila's fashion show disaster and came over to sympathize with her. Or perhaps, there is more bad news on the way!
Read More: Did Rose Byrne Lose Weight for Physical?