Apple TV+'s 'Physical' explores the rise and rise of Sheila Rubin, who turns her life around from being a disillusioned housewife to a successful business owner. When she discovers her love for aerobics, it changes her life for the better. Instead of being satisfied with remaining a disciple, Sheila becomes a teacher. This opens many doors for her but also comes with many challenges. These challenges would seem insurmountable to a weaker person, but Shiela finds opportunity in everything.
The third season opens with her being pitted against Kelly Kilmartin, an actress who is also in the fitness business. While they haven't crossed paths yet, Shiela has already proved herself formidable enough to surpass any trouble that comes her way. Things only get better for her in this episode. Here's what the ending means for her and the people around her. SPOILERS AHEAD
Physical Season 3 Episode 3 Recap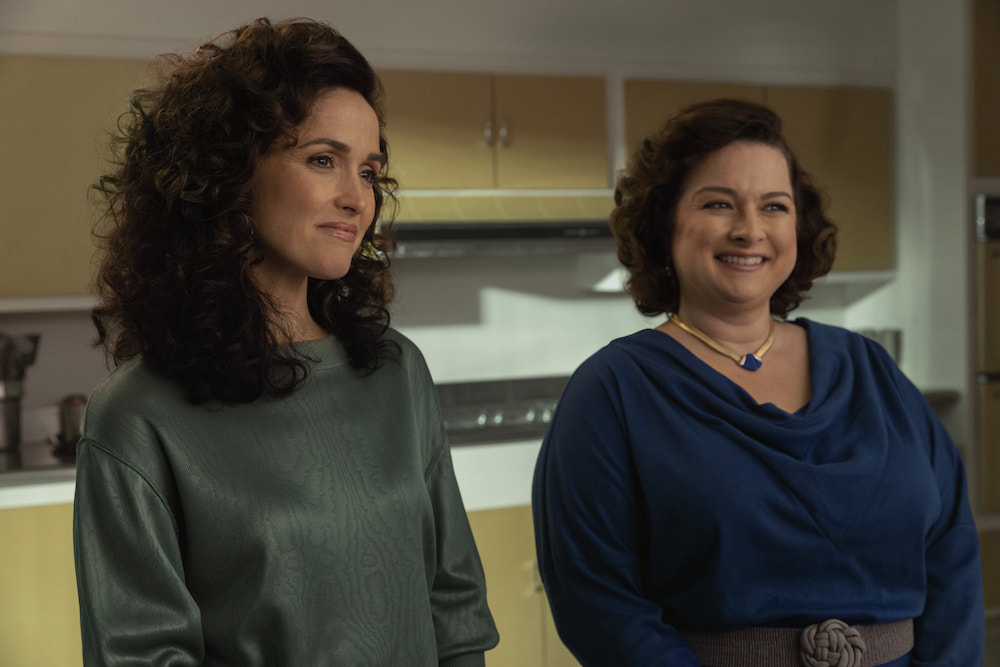 Sheila is on TV now. After her appearance in one news segment became successful, the network invited her to have her own weekly segment. This gives her the advantage she was looking her, bringing her closer to the fame enjoyed by Kelly. The fame and success of being on TV bring new opportunities for Shiela. A food company approaches her to collaborate with them. They want to create a line of diet food, like diet cookies and other stuff, tailored to her preferences. Sold under her name, it would bring her massive profits and give a grander stage to the company for its growth.
When asked what her favorite cookie is, Sheila realizes she doesn't have a preference. Not in food, and most probably, not in a lot of other things either. She talks about this in her support group, where she confesses that, battling her eating disorder all these years, she never paid attention to what she wanted. The focus on the negative connotations of food all these years never allowed her to enjoy the smaller things.
The idea of exploring on her own brings her to Danny, who shows up at her house unannounced and barges in on her support group, which is supposed to be anonymous. He asks her to take Maya early this week because he doesn't want his colleagues, who have been inviting him to drinks all this time, to think he is getting old and not up to it. Instead of obliging to his request, Sheila plays a different move on him.
Physical Season 3 Episode 3 Ending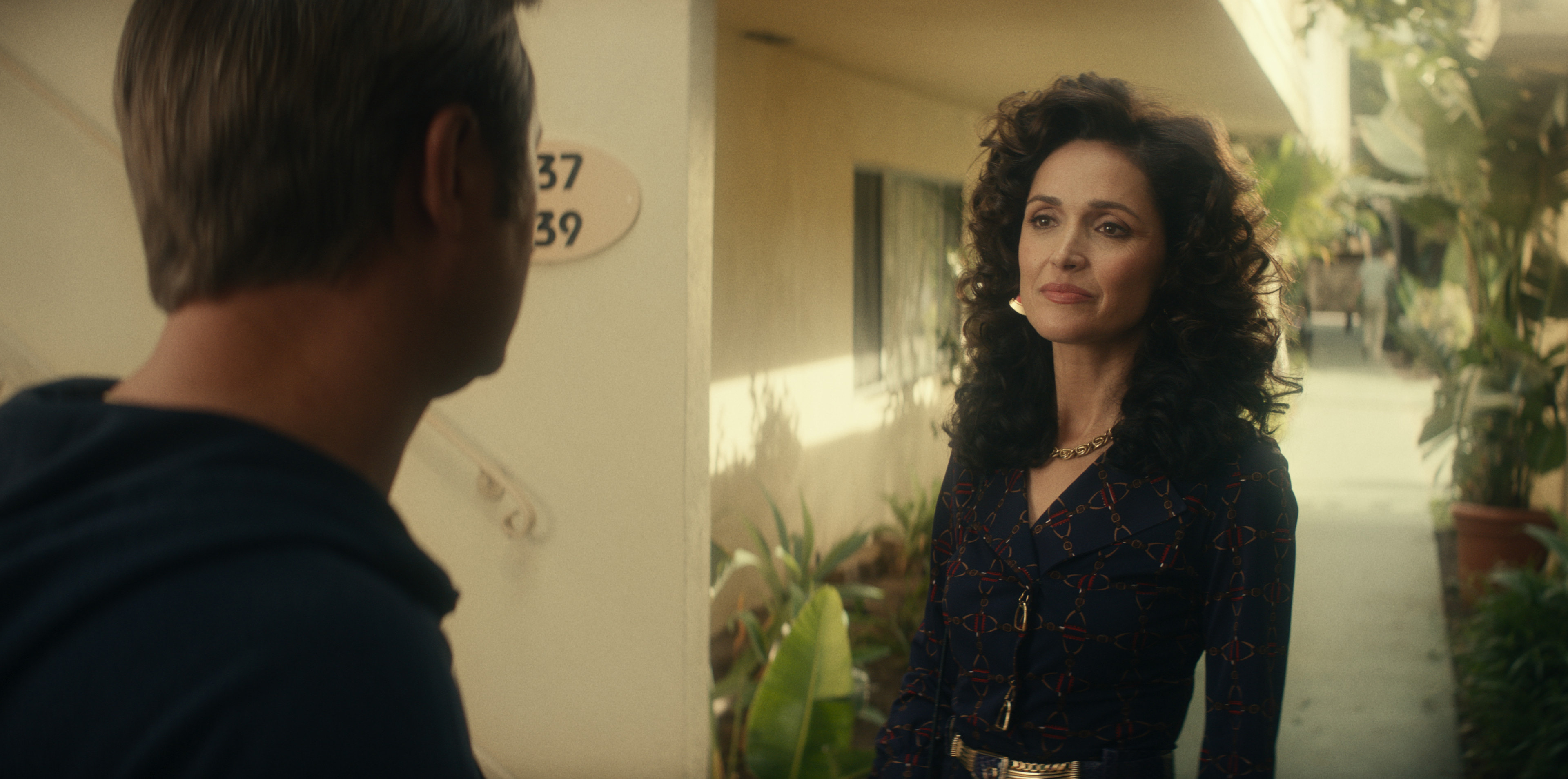 When Sheila married Danny, she had to live under his shadow and constrain herself to let him shine. She was stuck in her role as a mother and wife, being there just to serve her husband's needs, who rarely gave any thought to how their daughter was being taken care of. Now, however, the tables have turned. Her hard work and determination have brought Sheila a lot of success, and she has so much more on her plate. Danny, however, continues to be the same man, looking to dispose of his responsibilities by dumping them on Sheila. This time, however, she isn't going to be his doormat.
Previously, with the help of her ex-lover John Breem, Sheila got some information on Danny, which she decides to use now. Instead of taking Maya with her, she tells Danny that they have to share the custody of their daughter. It's 50-50 now, which means Danny will have to spend more time with Maya. He, however, is not thrilled with it and mentions how this wasn't mentioned in their divorce settlement. Sheila points out that this will be out of compliance because she knows something that might ruin him.
Years ago, Danny and his group of protestors threw bricks at a federal building breaking its glass windows. Danny was arrested, and according to federal law, this should have gotten him ten years in prison. Instead, he was out in two days. This means he must've co-operated with the Feds, giving them a few names of his colleagues and friends who were then arrested and spent time in prison. This shows that Danny doesn't actually care about any cause or anything else. He is nothing more than a self-serving fool.
With the responsibility of taking care of his daughter, Danny is forced to stay back. He cannot go out for drinks or have fun like he used to. He has to be with his daughter and do everything that Sheila used to do while he went about having fun. He gets to see the other side of the story now, and it's clear that he will not survive it much longer.
After a couple of days, he seems to have given up already. He calls his sister, whose calls he didn't return when she told him about her dead pet. Now, however, he invites her to live with him. This shows that Danny wants to delegate his responsibilities to another woman so that he can live his life unimpeded.
Meanwhile, Greta's relationship with her husband is questioned when she tells him that she and Shiela have signed a deal with a food company, and they don't want him to be a part of their business anymore. To Greta, this is the only way to separate their personal and professional life, which started taking a toll on their relationship. For her husband, however, it is a loss that pushes him away from his wife.
While the others don't have much luck in their relationships, Sheila's love life takes a turn when she meets Carlos. She'd gone to a restaurant to have dinner by herself and figure out what she likes. Here, she crosses paths with Carlos. They take a liking to each other, and Shiela starts to wonder if this might lead to something good. Though it remains to be seen how it'll turn out, things are good for Sheila for now. She is on a winning streak.
Read More: Did Rose Byrne Lose Weight for Physical?