Football is much more than just a game in Argentina. It is a way of life. The passion and devotion for the sport can unite anyone and everyone, irrespective of their class and background. Diana mentions this in one of the scenes of 'Puerta 7'. And it aptly sums up the premise of the latest Netflix sports thriller.
'Puerta 7' centers around the fictional Argentinian Fútbol Club, Ferroviarios, and the impact it has on numerous lives, as football intersects with politics and crime. Going globally local is perhaps one of the best things that has happened to Netflix in the recent years. Their content has become increasingly diverse and culturally inclusive. 'Puerta 7' is a valuable addition to this as it offers a peek into the dark and gritty world of football ruled by the notorious barra bravas. SPOILERS ALERT!
Puerta 7 Recap: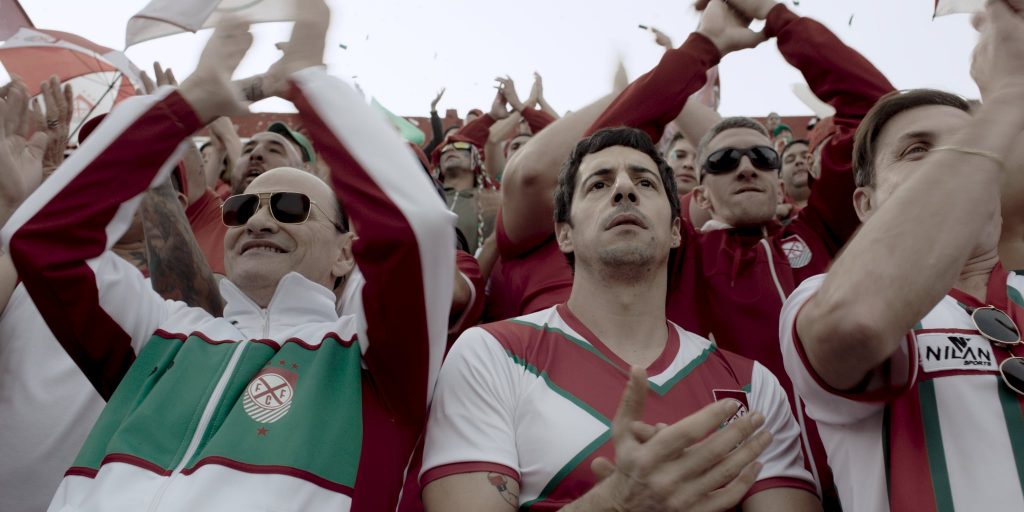 Hector "Lomito" Baldini, the leader of the barra brava, is stabbed in the stadium during a match. This leads Guillermo, the chairman of Ferroviarios, to hire Diana, a young lawyer with roots to the club, as the chief of security.
Though initially hesitant, Diana ultimately accepts the role as she believes it will help her get kids off the street and reduce corruption. Meanwhile, Lomito's right hand man, Fabian, tries to find the mole in their gang who got Lomito stabbed. There are connections to a rival gang run by Soso and the Octopus who wish to sell drugs in Lomito's area.
Mario, an innocent teenager with a distant father, ends up saving Lomito's life when he is shot at a cafe. Impressed by his bravery, Fabian takes him under his wing to teach him the way of their world. The two form a deep bond with each other, and Mario becomes Fabian's right hand.
Diana works towards ridding the club of its bad reputation by trying to cut its links from Lomito's gang. But things take a complicated turn when Lomito runs for president of Ferroviarios. As the series progresses, we learn that everyone has things to hide, including Guillermo, and the club's treasurer, Santiago.
It is eventually revealed that Gypsy and Santiago are working for both Lomito and Soso, double-crossing the former for the latter. Betrayals lead to violence and vengeance as an innocent life is lost. Diana, tired playing it straight, ultimately decides to handle things her way.
Puerta 7 Review: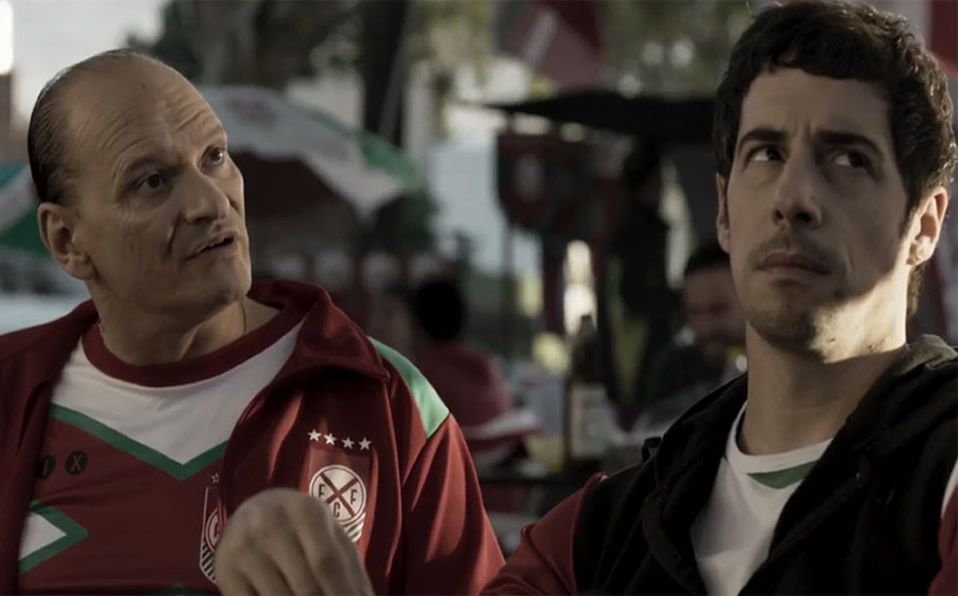 'Puerta 7' serves as a captivating watch, offering us an unusual take on football by focusing on the notoriously violent Argentinian "barra brava". If I am not wrong, the Netflix series is amongst the first ever to explore the subject in the mainstream. Of course, there have been features that have previously explored football hooliganism in England, and often even glorified them. But the intersections of football and violence in Argentina are a harsh reality that no one talks about. This alone makes 'Puerta 7' revolutionary despite its flaws.
One of the most intriguing parts of the series is the way it treats its characters. Everyone exists within shades of grey as everyone has something to hide. While there are ultimately antagonists in the series, there is really no good or bad. It is ultimately just flawed, selfish people doing business. Despite its plot holes, this makes the football thriller much more realistic in its portrayal of the football gangs.
Interestingly, the characters I found myself rooting for the most were the ones from the barra brava. While Mario is the obvious scapegoat with his innocence and his tragic backstory, it is ultimately Fabian who really gets to you. The series creator, Martin Zimmerman, and writer, Patricio Vega, do a brilliant job with the way they create the characters. It is almost like everyone is a hero in their own stories in 'Puerta 7'.
Carlos Belloso's Lomito is another character I oddly found myself drawn to. He is an uncouth gang-leader, but also a family man with a teenage daughter and a loving wife. Belloso manages to steal almost every scene he is in with his humour and awkwardness. While the entire premise follows Diana's journey to break Ferroviarios free from its connection to Lomito, we gradually realize that he is merely a pawn.
Despite the series being largely engrossing, I was left feeling detached towards the end because of how the narrative played out. For starters, the series is predictable. In fact, I could predict the ending after watching just the first couple of episodes. Both Mario's fate and Diana's ultimate power move are easy to guess given their back story and portrayal.
'Puerta 7' starts out strong, and touches upon several different, and potentially captivating aspects to football and politics. But as it progresses, it just leaves them there without even trying tie them to larger narrative. The finale itself is filled with so many plot holes, it almost feels like they forgot about some of the characters, or couldn't care less.
What happens to Camilla or Santiago is never revealed. The two are conveniently excluded from the finale despite their importance in the previous episodes. Of course, we could wait for the another season to tell us what happened. But the first season of 'Puerta 7' certainly doesn't end on a fulfilling note despite its strong start.
Rating: 3/5