Punjabi films are the most entertaining of them all. They might not message-driven or realistic but they certainly entertain a lot. Most of their business run by making people laugh which they do. Also, Punjabi films always are accompanied by a wonderful soundtrack having beats and soul in bulk. The strength of Punjabi cinema lies in the high spirits of the actors and their bold acting which make the films worthwhile. What they don't have in the story, they compensate with the high energy. And since the audience feels quite satisfied, the directors never felt like experimenting a bit. Till now. The Punjabi filmmakers have slowly begun to take some risks and it's hugely paying off as more and more films in the industry have come out content-driven.
Here's what makes a Punjabi film successful- small message in the story which makes it realistic, pumped-up music, some cool action sequences and hilarious comedy by the actors. Many films have met this mantra in the past but only a few have come out as wonderfully-crafted films which can affect the people in the within. Here is the list of top Punjabi movies ever made. You can watch some of these Punjabi movies on Netflix or Hulu or Amazon Prime.
15. Carry on Jatta (2012)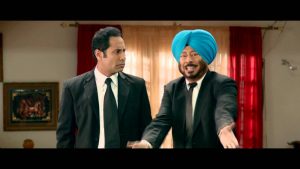 'Carry on Jatta' is just another direct comedy film that will have you roll over the floor laughing. Inspired by Malayali film 'Chakkikotha Chankaran', it really packs a punch among the audience as Gippy Grewal, Gurpreet Ghuggi and Jaswinder Bhalla put in strong performances. The movie is one of the most successful films in the Punjabi cinema when it comes to the money grossed. It has been remade in many other languages in recent times which have been equally good. This hints at a great story which finds a place in the people's heart.
14. Mel Karade Rabba (2010)
Jimmy Shergill might be playing supporting roles in Hollywood but he is one of the most established actors in Punjab Cinema. 'Mel Karade Rabba' is one of the films which boast of his good acting skills. But this film also marks the debut of another huge star, Gippy Grewal. He started off as the antagonist in this film which is the remake of the hindi film 'Rehnaa Hai Terre Dil Mein' and it seems like he has never looked back.
13. Happy Go Lucky (2014)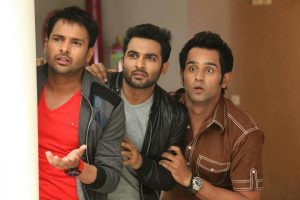 Amrinder Gill is one of the most bankable actors in this industry and he proves it through this film. This film, as one can tell from the title, is about a bunch of guys who prefer to be happy-go-lucky rather than worry about the future. But to woo their respective love interests, they fake having some jobs and hence ensues a laughter-ride which doesn't let us stop laughing until the end.
12. Jatt James Bond (2014)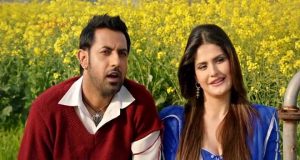 'Jatt James Bond' like many other Punjabi films involves a lot of fight scenes but where it gets separated from others is the amazing story it has. Having impressive performances by the trio of Gippy Grewal, Yashpal Sharma and Gurpreet Ghuggi and a peppy soundtrack, the film tells the story of three ordinary middle-class men who struggle to make ends meet. In order to improve their lives, they execute a heavily-planned bank heist which brings them in the police radar. The film is really relatable through its simple story and yet, there are many twists in it.
11. Angrej (2015)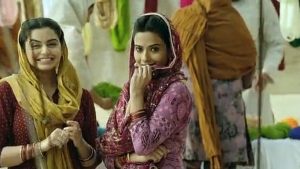 'Angrej' is a pre-partition film that tells a really saddening love story. One can't help but weep heavily at the end where he drops his lover's ashes in the river. Amrinder Gill gives one of his best performances while Sargun Mehta and Aditi Sharma give equally convincing performances. The director Simerjit Singh should be especially applauded for perfectly developing the setting of the pre-partition Pakistan and keep the film completely original.
10. Yaar Annmulle (2011)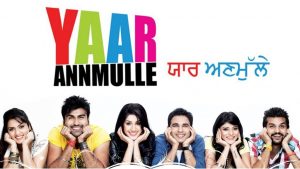 Director Anurag Singh has built a reputation for himself making films with strong content which do very well at the box office. 'Yaar Annmulle' is his attempt to do something different. Rookie actors and a simple-modern love story, this film doesn't have anything that we are used to from this director. Yet, he delivers a hit which is now set to have a sequel.
9. Love Punjab (2016)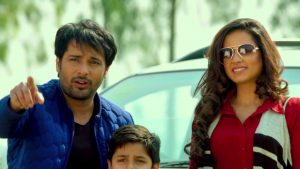 This film is at the core of every Punjabi's heart for its display of Punjab culture and traditions. It perfectly captures the essence of Punjab and makes all the Punjabis proud. The film shows the journey of a small family to find love, repair ties with other families. Amrinder Gill and Sargun Mehta make a good pair and put in good performances again. It is the film to watch for all the NRIs who have forgotten the value of homeland.
8. Sardaar Ji (2015)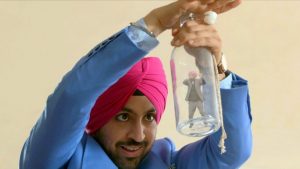 It is rare to find fantasies in the Punjab cinema but 'Sardaar Ji' is a pure fantasy. Starring Diljit Dosanjh as a ghost hunter and Neeru Bajwa as a spirit, it forms a hilarious yet lovely story between them as they bond. Rohit Jugraj is one of the best Punjabi directors when it comes to bringing something fresh to the audience as in case of this film. Due to all this, 'Sardaar Ji' remains one of the biggest hits in the history of Punjab cinema.
7. Shaheed-e-Mohabbat Boota Singh (1999)
Other than having a soul-touching voice, Gurdas Maan also is an extremely talented actor as he proves through this film. Known to have inspired 'Gadar: Ek Prem Katha' and being based on a real-life love story, it shows how an Indian rescues a Pakistani woman and they get married. But under pressure from her family, the woman denies the marriage. The ending is one of the saddest scenes as Boota Singh commits suicide after heartbreak. Tragedies are rarely made in Punjabi film industry but this one is a true gem.
6. Waris Shah: Ishq Da Waaris (2006)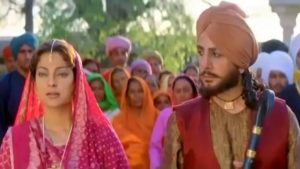 This film is about one of the most renowned Punjabi sufi saints popular for his work 'Heer Ranjha'. In the times when music was banned in the country, Waris Shah not only learns music but uses it in his literary works too. Gurdas Maan and Juhi Chawla are perfect in their individual roles as they portray two jilted lovers whose story is truly heart-touching. Anyone who believes in love shall connect to this film easily.
5. Chaar Sahibzaade (2014)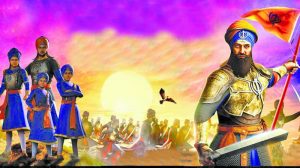 Being a first in Punjabi cinema, 'Chaar Sahibzaade' wonderfully uses the 3D computer animation technology to convey a story of exemplary bravery. The film is about the tenth Sikh guru and how he forms the Khalsa to defeat the Mughals. It also includes the famous battle of Chamkaur where 42 Sikhs fought bravely against 10 lakh Mughal forces. With amazing special effects and battle scenes, 'Chaar Sahibzaade' finds a place in every Punjabi's heart and is one of the best period drama animations in India.
4. Jihne Mera Dil Luteya (2011)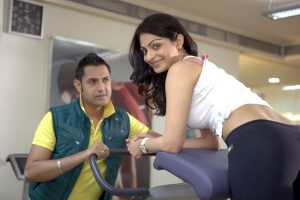 'Jihne Mera Dil Luteya' gives plenty of laughable moments to the viewers but it remains a simple love triangle at the core. Starring Gippy Grewal, Diljit Dosanjh and Neeru Bajwa, the film is about two guys who are least interested in studying and fall in love with the same woman. Bedazzled by her beauty, they both make attempts to woo her which makes it really hilarious for the audience.
3. Dharti (2011)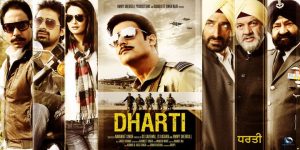 Political thrillers are exciting and 'Dharti' is the first Punjabi political thriller film. Having an ensemble cast with Jimmy Shergill in the lead, it encourages the concept of youth politics and yet, showing how politics can be filled with filth. The film was hugely successful and established director Navaniat Singh as one of the best in business. Jimmy Shergill puts in another strong performance in this film filled with dark twists.
2. Jatt & Juliet (2012)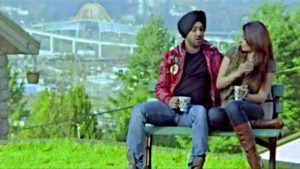 'Jatt & Juliet' is just a simple love story but Diljit Dosanjh just livens up the film with a witty himself. Fateh Singh, a mad villager who wants Canadian citizenship, keeps crossing paths again and again with Pooja (Neeru Bajwa) and love eventually sparks between the two. Showing a scenic Canada, the film impresses everyone and ruled many awards shows while the critics appreciated it equally.
1. Punjab 1984 (2014)
This period drama really stretches Diljit Dosanjh and digs the best out of him. Depicting the relationship between a mother and a son during the testing times of Punjab Insurgency, it really touches every emotion and makes us weep our hearts out as the mother keeps searching for her missing son. Director Anurag Singh again gives a beautifully-crafted film but Diljit Dosanjh literally rules the show as the film depicts the suffering of Punjab during those times.
Read More: Best Bollywood Actors Ever