Thirty years after the release of his debut romantic saga, Qayamat Se Qayamat Tak, Aamir Khan's name is synonymous with perfection in our country. His mastery over his craft, fierce dedication and a perceptive mind that exactly knows the pulse of his audience make him the most exciting superstar of our times. However, for the millennial generation who have always seen him playing extremely diverse and challenging roles, from a genius to an alien to a middle-aged father to four young girls, it is quite a task to imagine him as the once-upon-a-time teenage romantic heartthrob. But to not know just how good he was at being one would be a colossal loss for any Bollywood fan, regardless of whichever era he/she belongs to.
It was around mid 1993, and I was just four years old when I saw the video of the song, "Papa Kehte Hai" from QSQT (as it was popularly called) on Doordarshan for the first time and fell instantly for this good-looking 'hero' with a cherubic face and guitar in hand. I was too very young to understand anything significant, but he was the only actor whose name I knew back then. Even though it was five years post the release of the film, the song was still very popular with the youth and Aamir Khan was definitely the quintessential chocolate boy whose easy charm enticed the fluttering hearts of millions of girls across the nation.
Qayamat Se Qayamat Tak, made by debutant director Mansoor Khan, cousin of Aamir Khan, was released on April 29, 1988. Eighties, I am sure every single film critic would agree with me when I say that it was the most abysmal phase of Bollywood ever. Yes, there were the critically acclaimed art films and a few good massy movies like Mr. India, but as far as the majority of commercial Hindi Cinema was concerned, there was hardly anything more than bizarre storylines and cringe worthy costumes.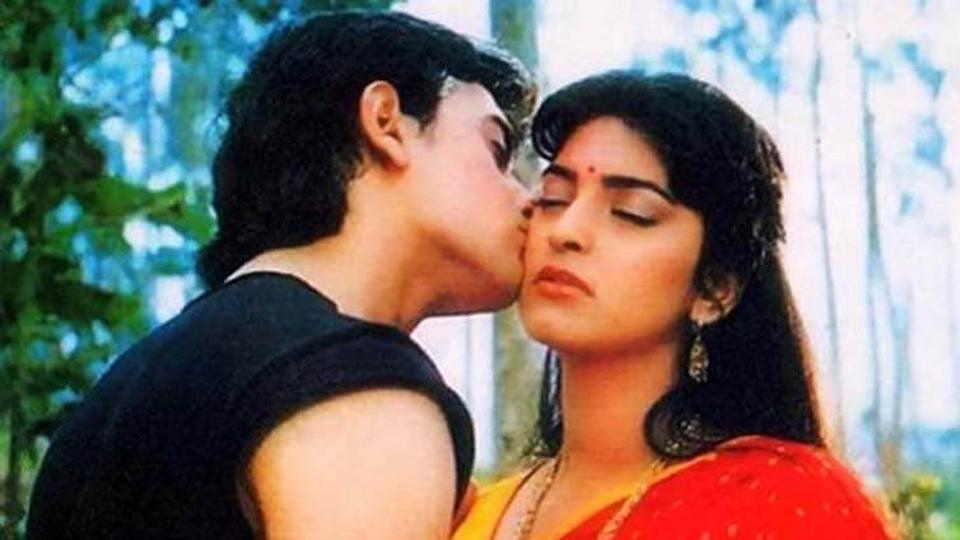 Qayamat Se Qayamat Tak was like a breath of fresh air amidst all that mediocrity and it came at a time when people had almost stopped going to the theatres to watch those meaningless violent movies that Bollywood was churning out one after the other. QSQT broke that ridiculous phase of Hindi Cinema and started a fresh new trend of young, innocent love stories, which we saw in abundance in the 90s. After Bachchan's 'Angry Young Man', it gave us a new hero who wasn't fighting for justice against the world, but was just discovering himself and falling in love! It won't be wrong to say that much before SRK's 'Raj' in DDLJ, Aamir's 'Raj' in QSQT had already set the tone for the dreamy-eyed romantic hero.
It's biggest strength as a film was the unconventional approach that director Mansoor Khan had in telling of the story, going by the 80s standards. For instance, the romantic scenes between Aamir's 'Raj' and Juhi's 'Rashmi' felt far more authentic and believable than most of the overtly dramatic films made then. Also, the fact that Aamir and Juhi were relatively new (QSQT was their debut film as lead actors but they had both done small roles in Holi and Sultanat respectively) added to the overall tonality of the film. They weren't the mature actors that they are today, but in a way, their raw and unaffected performance contributed to the youthful story that they were portraying on screen. They had a natural chemistry which is seldom seen in actors working together for the first time.
Be it the sunset scene where their characters meet for the first time or the forest scenes where they finally accept their love for each other, you couldn't help but get drawn to their endearing personas. The success of a romantic film depends on the audience buying the love story of the hero and the heroine, and in QSQT's case, they were rooting for the leads all the way through. If Aamir was earnest and cute as 'Raj', there couldn't have been a more charming 'Rashmi' than Juhi.
And that is precisely why people couldn't stop crying when they die in the film. Aamir Khan's uncle and the writer and producer of the film, Naseer Hussain was initially not happy with the tragic climax as he had felt that the tragic ending would not go with the taste of the Indian audience, who were used to seeing a certain kind of 'happy ending' cinema. But his son and the director, Mansoor Khan's conviction in it paid off as when we look back today, the film just could not have gone any other way. Like they say, there is something so surreal about love stories that are complete in their incompleteness! Till today, the film is remembered for its tragic climax and for the copious amount of tears shed by people seeing Aamir and Juhi's characters die!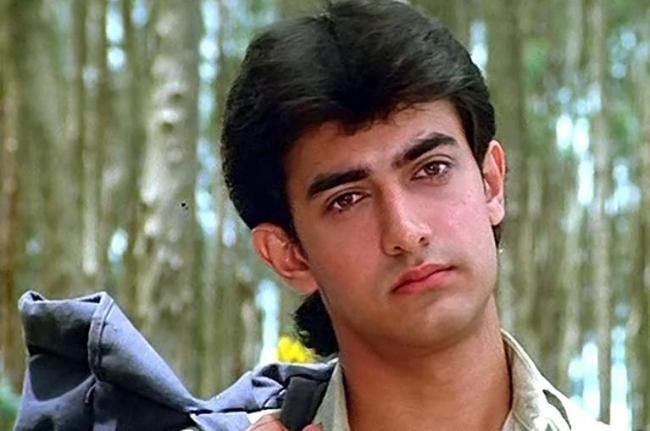 It is of course, also remembered for the melodious music composed by Anand-Milind as songs like 'Aye Mere Humsafar' and 'Papa Kehte Hai' have really stood the test of time and continue to be loved even today. QSQT kick-started the careers of veteran singers, Udit Narayan and Alka Yagnik, who never looked back after this film! Also, it is quite incredible to know that the lyricist, the great Urdu poet, Majrooh Sultanpuri was around 68 years old when he wrote those breezy lyrics about first love and first romance!
Being a film of the 80s, QSQT was promoted in a unique way. Hoardings with Aamir's picture and a caption saying, "Who's Aamir Khan?" were put up on the roads. In a world where we have grown up seeing Aamir Khan as a huge star, it feels kind of strange to think that there was a time when no one even knew who he was. And that is what helped him and Juhi to go out on the roads to do the promotions themselves. They pasted the posters of their film on the backside of Autos and Taxis. While some would do it readily, the others weren't that willing and would in fact, ask them to go away.
The super success of QSQT changed all of that and Aamir and Juhi were suddenly the toast of the nation. By word of mouth publicity, the film had become an unexpected blockbuster and eventually managed to bag two National Awards (Best Popular Film and a special mention for Aamir Khan) and eight Filmfare Awards next year including Best Film and Best Director. Aamir and Juhi were both nominated for Filmfare Best Actor and Best Actress respectively for their performances and they also won the Filmfare Best Debut awards. The film's popularity had grown so much by then that it went on to inspire remakes in South India and Bangladesh, and those remakes turned out to be super-hits as well. It also inspired Gautam Chintamani's Book, Qayamat Se Qaymat Tak: The Film That Revived Indian Cinema (2016) where he hailed it as one of the most significant Indian films in the last 30 years. Indiatimes Movies listed QSQT as one of the "Top 25 Must See Bollywood Films" of all time!
The release and the subsequent triumph of Qayamat Se Qayamat Tak was a watershed moment in Indian Cinema, which changed the path of Hindi movies forever. It brought love and romance back to the screens, and the family audience back to the theatres. Thirty years have passed, and we have seen many remarkable romances on-screen since then, but the magic and delight of QSQT would always hold a special place for every 80s and 90s kid, for giving us memories as pure and innocent as our childhood and for introducing us to a superstar who would go on to give Indian Cinema some of its most defining moments ever!
Read More: Best Aamir Khan Movies