'FBI TRUE: Ruby Ridge: The Real Story' on CBS depicts the complex set of events surrounding an eleven-day standoff at Ruby Ridge, Idaho, in late August 1992. Through close and personal interviews with some of the FBI officers involved in the siege and shootout with the Weaver family, the episode portrays the events preceding the incidents and their aftermath. It leaves the viewers wondering about what happened to the central characters of the account, Randy Weaver and Kevin Harris, and where they are today.
Who Are Randy Weaver and Kevin Harris?
Randall "Randy" Claude Weaver was born to Clarence and Wilma Weaver in Villisca, Iowa, on January 3, 1948. While the Weavers were deeply religious, Randy inherited his rebellious streak from his father, who did not practice any organized religion. According to several reports, Randy defined his faith through his interpretation of the Bible and struggled to find a denomination among the Evangelicals, Presbyterians, or Baptists that subscribed to his views. He graduated from Jefferson High School in 1966 before enrolling in community college.
Various accounts suggested Randy met his future wife, Victoria "Vicki" Jordison, during his two-year stint at the Iowa Central Community College. They had a lot in common — both hailing from rural Iowa communities and close-knit families that defined religion on their terms. Vicki joined her future hubby at college in 1967, but he dropped out the following year to enlist in the army with the aspirations of fighting in Vietnam. However, he remained posted stateside as an instructor, mainly at Fort Bragg, North Carolina, and could not fulfill his dream.
Family sources suggested Randy bragged to several people about completing his Green Berret training. However, his 1971 honorary discharge papers refuted those claims and stated he had training as a "combat engineer." Disgruntled, Randy left the services as a sergeant on October 8 after completing his three-year commitment before marrying Vicki in November 1971. While he was away in the army, she earned an associate degree in business management. The Weavers shifted to Cedar Falls, Iowa, and he enrolled at Northern Iowa University.
Randy hoped to achieve a criminal justice degree and join the FBI but dropped out after failing to pay the tuition fees. He sold Amway products shortly before working for John Deere while Vicki was employed at Sears. Due to Iowa's low cost of living, the family could purchase a small home and lead a comfortable middle-class life. They continued to study the Bible in pursuit of their God and started believing the biblical doomsday prophecies were coming true after the Arab-Israeli war during the 1970s. They had their first child, Sara, born in 1976.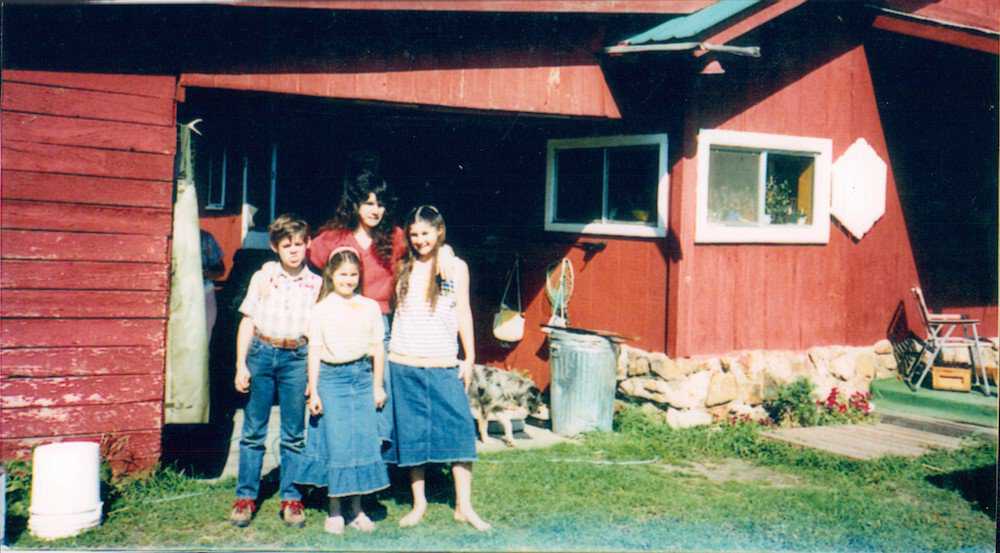 Amidst the war, Vicki started having a recurrent dream about living on a beautiful mountaintop retreat with her family away from Armageddon. She also dreamt about two more children — a son, Samuel, and a daughter, Rachel. When the Weavers had the two kids, they started planning in earnest, with Randy purchasing weapons he felt would be necessary for protection. They sold all their lands and possessions in 1983, buying 20 acres of land in remote Boundary County, Idaho. The family built a rough cabin, fulfilling Vicki's 'dream visions.'
While they lived isolated from society, the Weavers made some friends in nearby towns, eventually taking in a troubled teenager, Kevin Harris. Randy began frequenting white supremacist gatherings, describing himself as more of a "white separatist." He encountered Kenneth Fadeley, an undercover ATF agent, at an Aryan Nations meeting in 1989. Randy agreed to sell him two sawed-off shotguns and was caught on tape suggesting he could provide four or five illegal shotguns weekly. By the time he faced felony weapons charges in December 1990, the Weavers had shifted to a cabin near Ruby Ridge, Idaho, situated in the Selkirk mountains.
Where Are Randy Weaver and Kevin Harris Now?
A federal grand jury indicted Randy for making and possessing illegal firearms on December 13, 1990. He was arrested on January 17, 1991, and was released on pretrial supervision pending his trial set for March 20. When he failed to appear in court despite repeated summons, the United States Marshals Service (USMS) took action to apprehend him on August 21, 1992. Refusing to surrender, Randy, along with his family and friend Kevin, faced involvement from the Federal Bureau of Investigation's Hostage Rescue Team.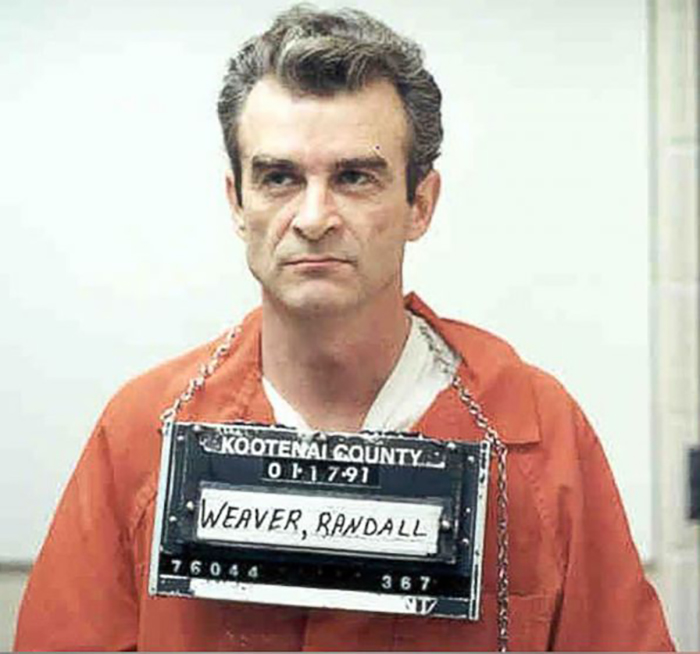 During the Marshals' survey of the Weaver property, a shootout ensued, resulting in the death of Randy's 14-year-old son, Sammy Weaver, and a Marshal, William Francis Degan. Six Marshals came face to face with Sammy and Kevin during the surveillance and fatally shot the family dog and Sammy in the back as the group ran back to their cabin. Kevin opened fire in response, fatally striking William in the chest and killing him. Following the shootout, the FBI Hostage Rescue Team deployed snipers to the scene on August 22.
According to the show, the snipers were handed the authority to shoot any armed adult male leaving the cabin. As the siege unfolded, FBI sniper Lon Horiuchi shot and killed Vicki while she was holding her baby daughter, Elisheba, then ten months, inside the Weaver residence. Kevin was also critically wounded, and an unarmed Randy was also shot once. The 11-day standoff, marked by tragedy in the first two days, concluded with civilian negotiator Bo Gritz convincing Randy to allow medical attention for Kevin.
Kevin surrendered on August 30, 1992, and Randy followed suit with his three surviving daughters — Sara, then 16, Rachel, then 10, and Elisheba — the following day. Bo Gritz played a critical role in the peaceful surrender when he successfully persuaded Randal that it was the only reasonable resolution. Charged with ten counts stemming from the Ruby Ridge incident, including the original firearms charges, Randy's defense counsel successfully argued that their client's actions were justified as self-defense during his 1993 trial.
Randy was eventually acquitted of all charges except one count for failure to appear. He was handed a $10,000 fine and an 18-month prison sentence in October 1993, with credit for time served and an additional three months, leading to his release. Meanwhile, Kevin faced no criminal charges. In response to the civil suits filed separately by the Weaver family and Kevin, the government avoided a trial on the Weavers' civil lawsuit by awarding each surviving daughter $1,000,000 and Randy $100,000 for the deaths of his wife and son.
Despite federal officials vowing not to compensate someone who had killed a U.S. Marshal, Kevin's attorney also pursued a civil suit for damages. The government eventually settled with Kevin for $380,000 in September 2000. During a 1995 interview with the New York Times, a remorseful Randy claimed he regretted his attempt to avoid his trial on the 1991 weapon charge and was quoted saying, "I'm not totally without fault in this." He married a legal secretary, Linda Gross, in Jefferson, Iowa, in 1999 and died of unannounced causes on May 11, 2022, at 74.
Read More: Lon Horiuchi: What Happened to The Ruby Ridge Sniper?