NBC's 'Dateline' takes us deep into the anatomy of a crime that has played out, substantiating all angles with interviews from people involved. The new episode, titled 'The Ranch', reminds me of what Denzel Washington's 'Man on Fire' says. It shines a light on kidnapping rings in Mexico, and how it is a rampant problem. In this case, a family's life is shattered when the patriarch is kidnapped. With interviews from the kids, we understand what they went through. For the residents of Rancho Los Charcos, innocence was lost in an instant, when Eduardo Garcia Valseca was kidnapped.
The son of the legendary Mexican newspaper publisher was taken near his home in San Miguel de Allende, Mexico. His American-born wife, Jayne, started a vigorous battle to rescue him. Ultimately, it turned out that a Chilean by the name of Raúl Julio Escobar Poblete was behind the crime. Moreover, this was not Raul's first rodeo. Curious to find out where this dangerous man is now? We have got you covered in that regard.
Who is Raúl Julio Escobar Poblete?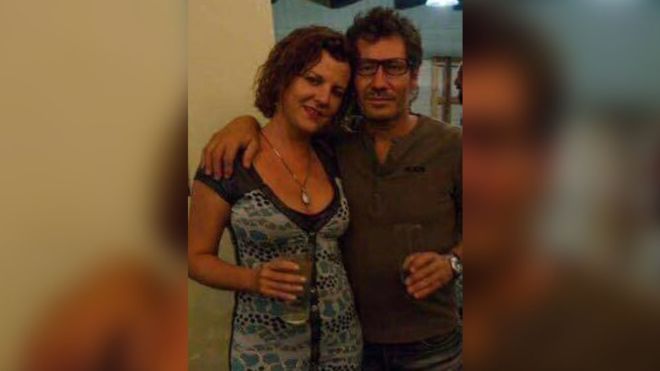 Raul was born in Santiago, on October 17, 1963. He is the son of Mariano Escobar González, a sports journalist, and Celia Poblete, a school teacher. Raul's father passed away when he was nine. The boy studied at the Liceo Lastarria and spent his afternoons on the streets of Santa Elena. He was known as Julio to his friends.
He joined the Manuel Rodríguez Patriotic Front (FPMR) in 1987, at the age of 24. While a member of this guerilla group, Raul committed several crimes. Eventually, he made his way to Mexico. There, he masterminded several kidnappings, including Valesca's. However, he lived under the assumed identity of Ramón Alberto Guerra Valencia.
Raul lived in a posh neighborhood, in a two-storied apartment with a large garden. He was the PTA chairman at the school where his daughter studied. He enjoyed soccer and visiting pubs. He'd told people that he came from Pueblo, in Mexico. Raul has been married to Marcela Mardones and Isabel Mazarro. His children are Carlos and Rebeca.
Isabel was also arrested along with Raul, for being one of the heads of the kidnapping racket they ran. Upon his arrest on May 30, 2017, it was discovered that Raul was referred to as "Commander Emilio" in his home country, and was a dangerous criminal there, as well. He had been living in Mexico for almost ten years with a fake voting id and driver's license.
Where is Raúl Julio Escobar Poblete Now?
Raul was ultimately arrested for kidnapping Nancy Michelle Kendall, a French-American woman. He'd mutilated a finger, demanding a ransom. However, he was apprehended while trying to collect this large sum of money. He was arrested at the age of 53. Finally, in June 2019, he was sentenced to 60 years in prison by Judge Gloria Esther Hernández. She did not take Raul's many crimes in Chile in the 1990s, into consideration. Notably, Raul is in a prison in Guanajuato. You can check out the tweet sent out about his incarceration, here.
Fiscalía General del Estado logra la confirmación de sentencia de 60 años de prisión para ex guerrillero, por secuestro en Guanajuato. pic.twitter.com/dNzWZUqTjy

— Fiscalía General del Estado de Guanajuato (@FGEGUANAJUATO) October 15, 2019
From the time Raul was apprehended by Mexican authorities, Chile has been trying to secure his extradition. This was granted by the government in November 2018. However, Raul made it a point to fight in court to not be sent to his native country. This is not surprising, since he is wanted for many crimes there, and has quite a few political enemies. Nonetheless, after Raul made his case, a Mexican federal judge granted a provisional suspension of his extradition. Thus, for now, Raul remains in a Mexican jail.
Chile's further attempts to extradite Raul have been unsuccessful, until now, but there is no doubt that the Chilean government will not rest until Raul is tried for the crimes in his homeland.
Read More: Best Netflix Kidnapping Movies