'Dateline: The Man Who Knew Too Much' takes the viewer through the horrifying murder of 18-year-old Michelle O'Keefe. She was found dead inside her car at a park and drive in Palmdale, California, and the police soon discovered that she was on her way back home after appearing in a music video in Los Angeles. While the shocking homicide shook the city of Palmdale and left Michelle's parents devastated, the investigation soon led to Ray Jennings, the security guard who claimed to have discovered the body. Well, if you are intrigued about the details surrounding the crime and want to find out where Ray is at present, we have you covered.
Who is Ray Jennings?
At the time of Michelle's murder, Ray was a father of five, earning a living as a security guard. Although his family resided in North Carolina, he decided California was a better place for a well-paying job. Hence, Ray moved to the new state and soon adapted to an active lifestyle. People who knew him mentioned that he was a generally quiet individual but was always ready to extend a helping hand when needed. Moreover, Ray was relatively amicable, and the show stated that he had no criminal records before being arrested for the homicide.
Additionally, Ray was pretty hardworking, and his acquaintances could not believe that the authorities suspected him of sexual abuse and murder. On February 22, 2000, he was on security duty at a park and drive in Palmdale, California, when he came across a blue Mustang parked between a van and a second car. Upon approaching the vehicle, the security guard noticed something strange, and it did not take him long to spot Michelle inside.
Ray later mentioned that even though the victim and the inside of the car were bloody, he noticed that Michelle was still breathing. Nonetheless, he decided against administering CPR as he did not want to disturb the crime scene. Therefore, Ray immediately moved away from the area and called his supervisor. Once his supervisor arrived, they investigated the vehicle together before calling the police. First responders noticed Michelle was in a state of partial undress, which indicated possible sexual abuse, although nothing of value was stolen from the car.
On the other hand, an initial medical examination spotted several bullet wounds, and an autopsy later determined that Michelle was shot to death. With robbery ruled out as a motive, the cops focused on sexual abuse as the reason behind the crime during the initial investigation. However, while the victim's friend, Jennifer Peterson, insisted she left the victim in front of the blue Mustang at the park and drive, others claimed she had no immediate enemies. Incidentally, a witness named Victoria Richardson soon came forward and claimed she had news about the homicide.
Victoria mentioned that she was at the parking lot on the night of the crime and saw Ray pass by before hearing a popping sound, which appeared to be gunshots. Based on this statement, the police tested the uniform he had on that night but found no forensic evidence to connect him to the crime. Yet, when Ray was questioned, he appeared to share details that only the killer could know. Subsequently, basing the case on circumstantial evidence, the police brought out an arrest warrant for him, only to realize that he was serving in Iraq with the US army. Consequently, law enforcement officials waited and took Ray into custody once he returned to US soil.
Where is Ray Jennings Now?
Ray insisted on his innocence and pled not guilty when presented in court. On top of it, Victoria Richardson claimed she was under the influence of marijuana and had lost track of time. Thus, Ray Jennings' first and second trials ended in a hung jury, and his attorney hoped for a complete acquittal. However, Victoria did not testify in the third trial; this time, the jury convicted Ray of second-degree murder. In 2009, he was sentenced to 40 years to life in prison.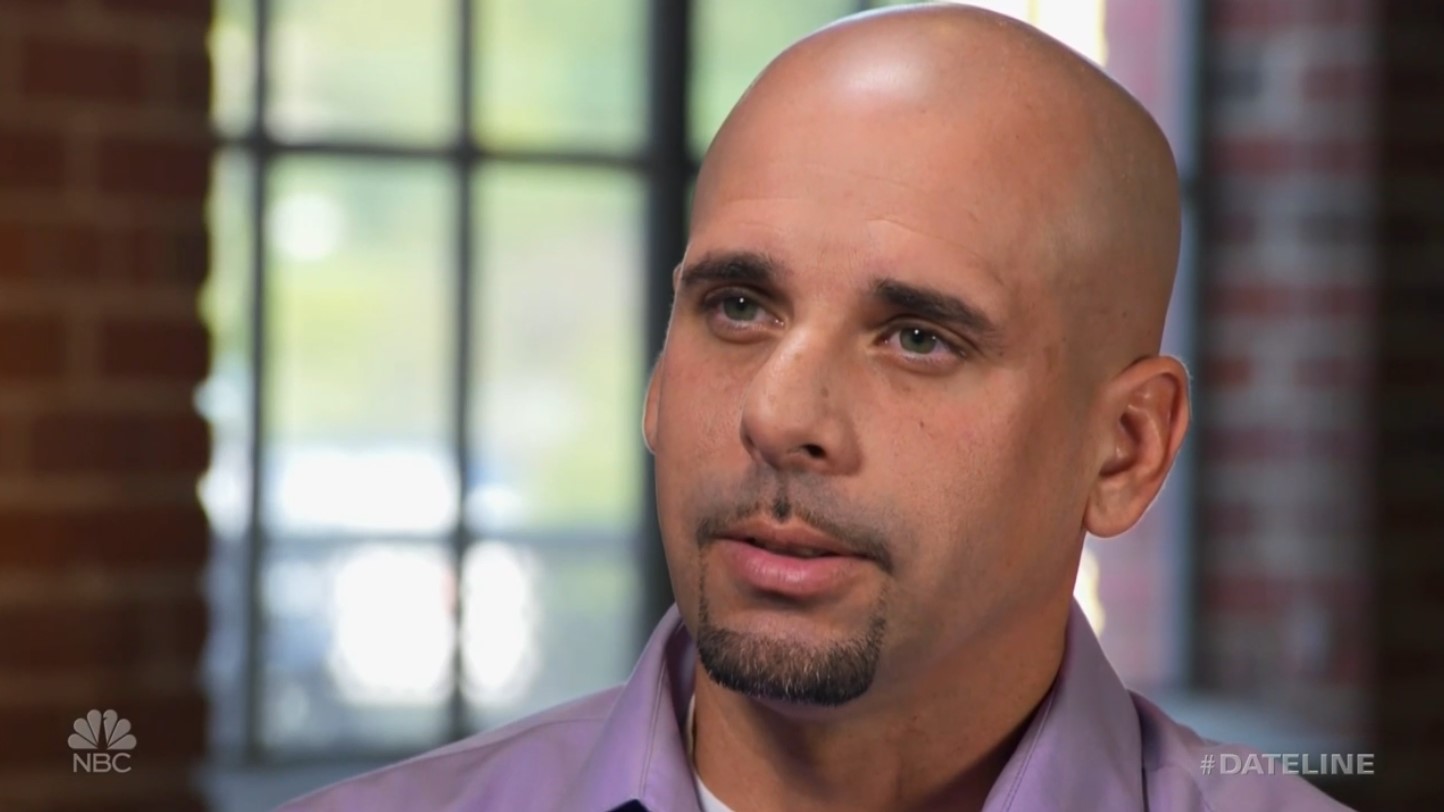 Reports mention that Ray spent ten years behind bars before Jeffrey and Clinton Ehrlich picked up his case. The Ehrlichs believed in his innocence and soon presented new evidence which indicated that two unidentified individuals, supposedly gang members, could have been responsible for Michelle's death. In 2016, Ray was released from prison before the judge overturned his conviction and acquitted him of all charges the following year.
Following his acquittal, Ray embraced privacy and prefers to keep his personal life under wraps. He also maintains a minimal presence on social media, but from the looks of it, he currently resides in North Carolina and shares a warm bond with his children. Ray is gradually getting over the demons of his past with the help of his loved ones.
Read More: Michelle O'Keefe Murder: How Did She Die? Who Killed Her?