NBC's 'Ready to Love' is a dating reality TV series that focuses on the quest for love among a group of singles. These individuals come from various backgrounds and have a sincere desire to find lasting love and build meaningful relationships. The 8th season of the show brought a fresh wave of excitement as it set its stage in the vibrant city of Dallas. Premiering on July 7, 2023, this season welcomed 18 dynamic singles, each with their unique personalities, backgrounds, and stories. As the season unfolded, viewers were treated to a rollercoaster of emotions, from the exhilaration of budding romances to the challenges of forging meaningful connections in a competitive dating environment. Let's see what these contestants are up to now and how many of them are still together!
Where is Aries Now?
Aries seems to have had some romantic encounters on the season, including progressing to a few dates with Phil, although it appears she is currently single. Beyond her dating life, she has an impressive professional background as a non-profit tech leader, DEI (Diversity, Equity, and Inclusion) advocate, and customer advocate. Aries also wears the hat of a podcast host, running the show 'Bold Black Girls.' Starting from January 2021, she has held the position of VP and advisory council member at the DFW Alliance of Technology and Women, and since 2020, she has been a full-time enterprise software portfolio advisor at SoftwareOne, indicating her expertise in the field.
In an Instagram post, she revealed that she has been married twice. The first marriage happened when she was 22 and the second one ended when she was 34 years old. She said that she had been divorced for the last 10 years. Aries is a devoted mother to her two sons, Marvin and LJ, who are 11 and 13 years old, respectively. She finds immense joy in motherhood and cherishes every precious moment spent with her children, emphasizing the importance of family in her life.
Where is Lee Now?
It appears that Lee's romantic connection with Chris on the season didn't lead to a lasting relationship, as they discovered they had too many similarities. Currently, she seems to be single and focusing on her career and personal life. Lee has found her calling as a health and wellness coach at the University of North Texas, Dallas campus, and as the owner of the health organization named 'Body By Lee.' Her dedication to promoting health and wellness is evident in her professional pursuits.
In addition to her career, Lee is fortunate to have a loving and close-knit family. She shares a strong bond with her mother, Rose Greer, and also maintains a close relationship with her father. Lee has two siblings, a sister named Tronicka Brown and a brother named Cedric Greer. At 34 years of age, Lee is not only committed to her career but also actively involved with various non-profit organizations, demonstrating her dedication to making a positive impact on her community and beyond.
Where is Eunik Richard Now?
It seems that Eunik has maintained a private stance regarding her romantic life since the season aired, and she has not publicly announced being in a relationship. At 32 years old, Eunik has pursued a multifaceted career, establishing herself as an actor, producer, and writer. Her filmography includes titles like 'Karma Returns,' 'Unfavorable Odds,' and 'Psycho.' Her upcoming project is titled 'Trafficked' and will be released soon. In addition to her work in movies and TV shows, she has ventured into modeling since 2019. Impressively, Eunik is also the CEO of 'The Eunik Experience,' showcasing her entrepreneurial spirit. Her military background provides her with the versatility to work across different locations in the country, reflecting her adaptability and determination.
Despite her busy career, Eunik remains close to her family. She lost her father, David Richard, in 1996 and shares a strong bond with her mother, Tonya. Eunik has three siblings: a brother named Daquan and two others, Colby and Courtney Harris.
Where is Janelle Now?
It seems that Janelle's experience on the reality TV show's 8th season did not turn out as expected, and she recently mentioned in a post that it was a challenging experience. Her social media presence indicates that she is currently single and that her connection with Herbert on the season did not lead to a lasting relationship.
In her professional life, Janelle has achieved significant success. She holds the position of creative director at both Maxine & Jimmie and Karen Jai Home, showcasing her talent and expertise in the creative field. Her career also includes work with Curly Girls Only. Additionally, Janelle serves as a business coach and offers personal design services, further highlighting her versatility and entrepreneurial spirit. Her accomplishments have earned her recognition in prominent publications such as Elle Magazine, Forbes, and Refinery 29, among others, underscoring her influence and impact in her industry. Janelle's upbringing, close to her two sisters and her parents, James Buckins Jr. and Linda, likely played a foundational role in shaping her as a person and contributing to her success in both her personal and professional life.
Where is Jessica Now?
Jessica Taylor, an entrepreneur and business owner, has kept her romantic life discreet, and it remains unknown if she is currently dating anyone from the season. Her focus appears to be primarily on her professional endeavors. Jessica is the founder of Ezra Coffee, a premium coffee company that she established after working with institutions like the Ohio State University and Perdue. What sets Ezra Coffee apart is its unique approach of attaching stories of Black leaders to their coffee concoctions, paying homage to these influential figures in their way.
In addition to her coffee business, Jessica hosts a podcast named 'So Off Script,' showcasing her ability to engage with a wider audience and share her insights. Her dedication and accomplishments have earned her recognition, including features in prestigious publications like Forbes and Essence. She has also made appearances on TV programs like 'Good Morning Texas.' 2023 marked 6 years of losing her mother whom she misses a lot and who would be very proud of seeing the success of her daughter. However, she is still close to her father and is making great strides each day.
Where is Keyra Now?
It appears that Keyra Ford's journey on the season was relatively short, as she left at the beginning of the season. Currently, her public relationship status indicates that she is single. Keyra had experienced an engagement in 2016, shortly after graduating from Louisiana State University, but unfortunately, the engagement ended after just nine months. Keyra Ford, born to Quin and Aeneas Ford, is now 30 years old and was raised in Louisiana, alongside two brothers. She is a former Dallas Cowboys cheerleader but her professional career has led her to become a full-time realtor at Keller Williams Urban Dallas-Realtor company, a position she has held since March 2020. She is also a lifestyle influencer and has built a strong number of followers on her social media.
Where is Leiann Now?
Leiann Davis, at 50 years old, brought a clear intention of finding lasting love when she appeared on the season. While it remains uncertain whether she found what she was seeking, Leiann has a multifaceted career. She serves as a fitness advocate and works as a realtor at Rogers Healy and Associates. Additionally, she operates her wellness studio in Dallas, showcasing her dedication to promoting a healthy lifestyle.
Since her appearance on the season, Leiann has garnered attention and recognition. She was featured as the centerfold in Dallas Southern Magazine, highlighting her presence in the public eye. Furthermore, she has been selected as one of the faces of Kendra G's New Singles Dating App, set to launch in the fall of 2023. Her ventures extend to the launch of her real estate website and the introduction of her Zone Fitness app. Leiann values her privacy, and not much is publicly known about her family, except for the fact that she has a daughter.
Where is Sierra Now?
Sierra, at 33 years old, seemed to have developed a connection with Travis after their initial interaction on the season. However, it's unclear whether they are still together, as details about her current relationship status remain unknown. Sierra is a personal celebrity master stylist with expertise in brands like Balenciaga and Fendi, showcasing her fashion acumen. Throughout her time on the season, Sierra brought a vibrant and captivating energy to the season, making her one of the most entertaining contestants to watch. She values her privacy when it comes to her family and refrains from sharing details about them publicly.
Where is Taquilla Now?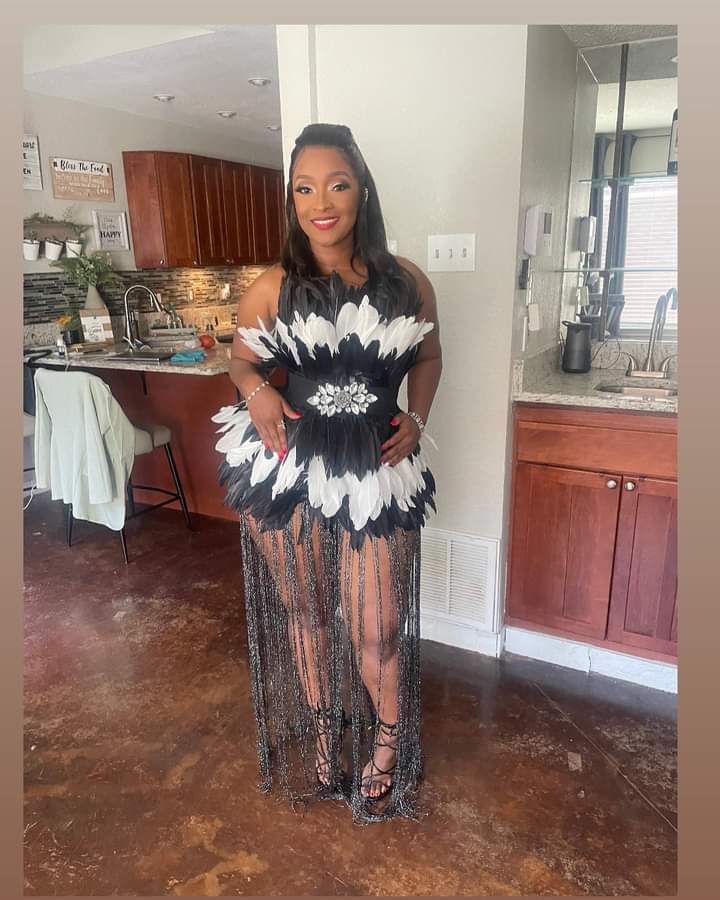 It appears that Taquilla Burns entered the season to find love, but her journey took a different turn, as she mentioned on September 12th that she was not currently ready for love. This suggests that she is currently single. Taquilla, born to Sharon and Ronnie, is now 35 years old and grew up with three siblings. Her career has been marked by diverse and interesting positions. In 2023, she worked as an Executive Administrative Assistant, and she also has experience as a senior human resource coordinator at AppleOne Employment Service. Additionally, Taquilla is a mental health advocate, highlighting her commitment to raising awareness and supporting mental health initiatives.
Where is Brandon Now?
Brandon, a 36-year-old train dispatcher, brought some complexity to the season when he revealed his history of marrying his ex-wife not once but twice and subsequently divorcing her twice as well. This revelation seemed to have created confusion and perhaps some distrust among the participants. Brandon and his ex-wife share four children, and despite his participation in the season just six months after their divorce, it might have impacted his chances of finding love. Professionally, Brandon works for BNSF Railway, demonstrating his commitment to his career in the railway industry. Additionally, he has interests in fitness and travel, showcasing his diverse range of passions and pursuits.
Where is Chris Now?
Chris's good looks and charming personality made him a favorite among the women on the season. He was also on a quest to find a woman with a strong personality, which added an interesting dynamic to the season. At 39 years of age, Chris is a father to his daughter, Carmine, and he shares close bonds with both his parents and his three siblings. Professionally, Chris wears multiple hats as an engineer and a model. He has also held the position of a sales manager at Perry Homes, a reputable builder in Texas, showcasing his versatility in the career arena. His genuine demeanor and successful influence in the world of social media likely contributed to his appeal on the season but it is not clear if he did find what he was looking for.
Where is Herbert Now?
Herbert seemed to have ignited an initial spark with Janelle during the season, as they were observed having several meaningful conversations. However, it remains unclear whether their connection endured after the season concluded. At 37 years old, Herbert works as a partnership manager at American Airlines, showcasing his professional expertise in the aviation industry. Beyond his career, he is also an advocate for equity and has dedicated his time to volunteering at REAL City. Notably, he served as the president of the Dallas-Fort Worth Urban League Young Professionals.
Where is Jack 'Quent Now?
The 34-year-old personal trainer embarked on the season with the genuine intention of finding love. He made an initial connection with Janelle but that did not materialize into something serious. However, he has maintained a very private and low-profile presence, making it challenging to determine whether he succeeded in his journey to find love. His discretion and desire to keep his personal life out of the public eye demonstrate his commitment to privacy, leaving viewers curious about the outcome of his quest on the season.
Where is James 'Red Now?
James 'Red,' a now 43-year-old celebrity tour DJ and comedian, has had an eventful personal life. He went through a divorce in 2008 and shares two children, Jaxon and Jayce, with his ex-wife, Sheramie, with whom he still shares a cordial relationship. Professionally, James 'Red' has taken on various roles. In 2023, he worked as a Gameday Host, hosting events for 'The Dallas Wings' and 'Arlington Renegades.' His career as a DJ has been on an upward trajectory since 2012 when he has been on tour, entertaining audiences with his musical talents. Additionally, he runs a food page where he showcases air-frying techniques for a wide range of dishes.
Where is Maurier Now?
Maurier, affectionately known as Grand Maurier, embarked on the season at the age of 36 with the sincere intention of finding true love. While it's unclear whether he was successful in his quest, Maurier has built a diverse and impactful career. Currently, Maurier works as a culture and social media coach, leveraging his expertise to make a difference. He is also the founder and owner of BLACK in Dallas, Texas, and of many other enterprises such as Time, a non-profit organization, Drunk'NWangz, and Blaque Zhyt. Maurier has explored the world of acting, featuring in a short film titled 'P.O.W.E.R.S.: Book 1' in 2021.
Where is Marvin Now?
Marvin brought a lot of excitement to his journey on the season and even mentioned that he had relocated to Dallas to find a wife, underscoring his strong commitment to this life goal. At 41 years old, Marvin is a proud father to 17-year-old Malayah, and the two share a warm and loving relationship. His close bond with his family adds depth to his personal life.
Professionally, Marvin has been successful as an erotic author, having authored works such as 'Body Of Adonis and 'Boa Erotica.' He also made a significant mark by designing 'The Dirty Show!,' which is the first black erotica expo in Dallas. Marvin's hosting of the show 'The Boa Experience' further showcases his dynamic presence in the entertainment world.
Where is Phil Now?
Phil, a single dad from Dallas, most likely entered the season while being single, and it appears he has remained in that status since leaving the season. Phil's journey is marked by the significant loss of his father in 2022, and he has been navigating the process of reconciling with that loss. Professionally, Phil serves as a supply chain leader at Frito-Lay, showcasing his expertise in the field of supply chain management. He has also worked as an independent claims professional for various companies, demonstrating his versatility in the workforce. Phil welcomed his son Mason in 2022, and he considers him to be the legacy he will leave behind, underscoring the importance of family and parenthood in his life.
Where is Travis 'Habibi Now?
Travis, a celebrity and international DJ who also professionally plays the saxophone, has been known for his vibrant career in the music industry. While he initially connected with Sierra on the season, it appears that he has either remained single or has chosen not to publicly disclose details about his current relationship status. Travis leads a busy and exciting life, frequently touring and engaging in his music, which includes performing with his band. His schedule often involves attending shows and parties, reflecting his active and fun-filled lifestyle. The world of entertainment and music likely plays a central role in Travis's life, and his passion for his craft shines through in his professional endeavors.
Read More: Is Ready to Love Scripted or Real?