Like almost all ardent cinephiles, I had my Friday reserved for Nolan's supremely anticipated survival drama 'Dunkirk'. I spent Friday night watching the film, and the whole Saturday it wandered in my thoughts. But as Sunday morning rolled around, I knew it was past high time to watch another anticipated fare from back home, 'Lipstick Under My Burkha'. Produced by Bollywood veteran Prakash Jha, directed by his longtime AD Alankrita Shrivastava and edited by CBFC chief Pahlaj Nihalani (!), 'Lipstick…' caused a stir due to its incessant battle with India's regressive censor board. And though it was finally greenlit, it was with 27 major cuts, and ironically that kind of proves the point the film is trying to make even before one sees it.
Travel to Hawai Manzil in Bhopal's crowded alleyways, a building shared by four women who have four interspersing stories. Usha is a 55-year old widow revered in the locale, who tries to cope with her loneliness through erotic literature and titillating calls with her swimming instructor, adopting the guise of 'Rosie'. Shireen is a mother of three, yearning to be independent and work as a saleswoman while keeping it a secret from her oppressive and adulterous husband. Leela is a beautician who feels claustrophobic in the small town and wants to elope with her lover against the wishes of her mother, who wants to marry her off to a man who has no intention of leaving the town. Rihanna is a college freshman who wishes to dress and behave as she wants to, not as her conservative Muslim father wishes.
Their plights are different, but the constant backlash and tyranny they face has a universal quality. In a bid to realise their fantasies, they have to lead double lives, lie, cheat, even steal. All of it somehow seems justified. The film doesn't preach, nor does it give its audience the pleasure of a happy ending. Debutante Alankrita has handled countless taboos daftly, never opting for subtlety (as Indian audiences tend to overlook it) and instead going for a bare look at the dire state of affairs. Certain motifs, such as an erotic novel named Lipstick Ke Sapne being narrated in snippets, eventually connecting with Usha's own narrative, and the titular lipstick signifying rebellion, are masterstrokes of symbolism. The film leaves us with a shot of all the ladies sharing a smoke as the screen goes black, their lives virtually shattered and their futures still a question mark. This open ending lingers in the mind for quite a while.
All the four leading ladies (Ratna Pathak as Usha, Konkana Sen Sharma as Shireen, Aahana Kumra as Leela and Plabita Borthakur as Rihanna) perform their with verve, but Konkana and Ratna, perhaps due to their meatier roles or their experience, manage to grip the viewer with their harrowing narratives. The film has virtually no music and an understated score never hindering the narrative. It does have some sensationalist dialogue, but it never gets overboard (And what's Bollywood without at least some theatrics!)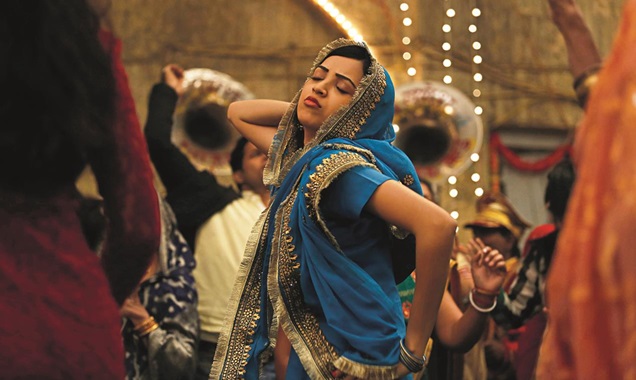 But the biggest reason 'Lipstick Under My Burkha' needs to be watched doesn't concern the movie. It concerns my observations of the viewers watching it. Unapologetically bold and opinionated in its treatment of grave woman issues, the film shockingly managed to elicit laughter rather than empathy from quite a chunk of the audience. I even heard a Ye toh hona hi tha (This was bound to happen) from a fellow cinegoer when Shireen's entrepreneurial exploits are caught by her husband (Mind you. I watched the film in Pune!)
Thus, India needs more films like 'Lipstick Under My Burkha', but I'm unsure of whether we deserve them. Do watch the film, but not for its explicit content or your curiosity about what the whole CBFC fuss was about. Watch it to step into the shoes of all the ladies who walk wearing lipsticks under their burkhas.
Rating: 4.5/5