The best thing about Akshay Kumar is that he can pull off the most outrageous of roles with a straight face. His body language demands respect and his demeanour is sincere. So what if he is required to dance to a song that goes "Go Pagal", he enjoys doing his job which translates into magic on-screen. 'Jolly LL.B 2' benefits a lot from the charismatic presence of its leading man but suffers due to lack of novelty.
The first part of the franchise was a surprise critical success as there was innovation in the story telling and it was mostly unpretentious. Comedy was used as a means to expose the corruption within the hierarchy of the justice system. Arshad Warsi was worth remembering in the role of a small time lawyer who stood against the 'goliaths' and won. The sequel gets a big budget makeover and a bigger star to pull in the crowds but everything in between is substandard. To put it more directly 'Jolly LL.B 2' is an unnecessary sequel as it neither has a compelling story to tell nor has it the right doses of humour to keep you entertained. The director Subhash Kapoor tries really hard to make his film relevant to the present times by forcefully throwing in narratives of secularism, terrorism and even drops hints about the Indo-Pak war. It's really amazing how Akshay Kumar's directors manages to bring in the element of patriotism into his every film and emotionally manipulates the sentimental and gullible audiences.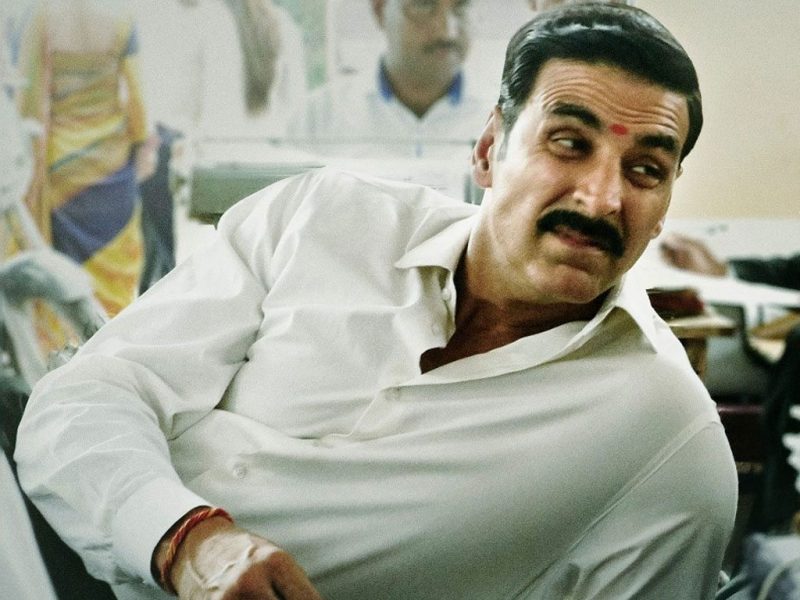 Staying true to the nature of its predecessor, even in the sequel the supporting actors pack a solid punch. Saurabh Shukla is back as the riveting and 'teddy-bear-looking' Judge Tripathi. We get to see a new facet of his personality as he reveals that he is a big fan of Alia Bhatt and calls her the biggest contribution of Mahesh Bhatt to Bollywood after 'Saaransh'. Annu Kapoor dazzles us in a tailor-made role of an affluent and shrewd defense lawyer. Sayani Gupta as Hina, a woman seeking justice for her dead husband, is first rate. However Huma Qureshi is a waste as she joins the long list of other such actresses in Akshay Kumar films.
'Jolly LL.B 2' is a film where there are more flaws than something to write home about. The first half is wobbly as there is not enough attention paid to the development of characters and emotions seemed to be running wild on everyone. There are two things that stand out the most in the film and makes you wonder whether you should laugh or cry. One where a man is allowed to attend his own marriage ceremony and spend the night with his wife but he has to be in his handcuffs all the time. Secondly a midnight court session because the judge has to go on a leave on account of his daughter's marriage.
The only take away from the film are the last lines when Jolly says: "If everything is fair in love and war than it is fair to cut the heads of the enemy soldiers on the LOC and it is also fair for the roadside romeos to throw acids at girls who refuses to accept their proposals." Empty vessels sounds much?
Rating: 2/5