With three National Awards in her kitty, Kangana Ranaut is easily the one of the most lauded actresses in the business today. But except for her show-stealing act in 'Queen', I had never really been wowed by her acting chops. But when news of her collaboration with Hansal Mehta – the mind behind such films as 'Shahid', 'Citylights' and 'Aligarh' – surfaced, I was excited to see how he would enhance her abilities. But I was in for a pleasant surprise; 'Simran' is an out-and-out Kangana Ranaut show, where she keeps the viewer engaged in an often listless plot only through her stellar act.
Meet Prafful Patel (Ranaut), a 30-year old feisty, divorced and fiercely independent Gujarati expatriate working as a housekeeper at a hotel in Atlanta, who lives with She has saved for seven years for her dream home. She is on the brink of getting it when a trip to Las Vegas throws her off the track. An innocent session of gambling soon turns into an obsession. Prafful ends up taking a loan from a loan shark and proceeds to lose it all. Her desperation gives way to kleptomania and she digs herself deeper into the hole created by her own doing by becoming an amateurish robber "Simran". She is the devil of her own story.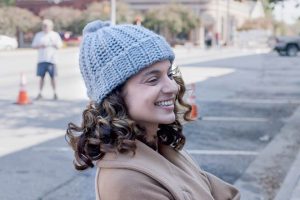 Kangana is easily the best thing about the film. Her character seems like a middle ground between her two best performances – 'Queen' and 'Fashion'. While she had to play a goody-two-shoes in 'Queen', 'Simran' presents her in a flawed, often unlikable light. There are times which might make you actually root against her! She is present in every frame of the film and is at her expressive best in her solo scenes, reminiscent of 'Fashion'. She makes the character her own, and doesn't go overboard with the Gujarati act (unlike Anooska Sarma in JHMS!)
While the main plot is quite intriguing, it is the patchy subplots which hog Simran down. There is a whole arc with a suitor chosen by her parents, who tries to help her and understand her, which is plain exhausting and not as emotionally evocative as scenes which feature solo Kangana. Even the scenes featuring Prafful's typical Gujju parents are weak. Even at a runtime of 124 minutes, 'Simran' seems to drag a little.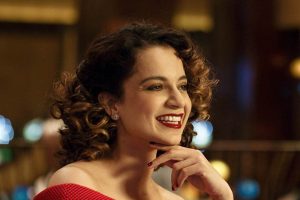 What makes 'Simran' different from Hansal Mehta's recent outings though, is its surprisingly light tone. 'Simran' takes a road less traveled by not using a suggestive dark palette to convey its subject matter and leaves it for us to judge whether her shenanigans are tomfoolery or foolish felony. The casinos are well-lit, the robberies happen in broad daylight, the threats by loan sharks are made in quiet suburban bylanes or plush hotel suites. The background score is primarily Bossa Nova music which gives off Barfi-esque vibes.
All-in-all, 'Simran', while not as hard-hittingly brilliant as Hansal Mehta's recent troika of sensitive films, is a unique film with a believably flawed central character who keeps you curious even through its slow, uneven bits. Watch it for Kangana's best performance since 'Queen' and for a hatke storyline about showing gambling and kleptomania in a glossy light.
Rating: 3/5