Investigation Discovery's 'A Serial Killer in the Making' chronicles how a 36-year-old mother of three, Rhonda Krehbiel, was murdered inside her Newton, Kansas, home in May 1994. Her homicide remained unsolved for more than a year before authorities noticed another similar murder happening nearby. They connected the dots and arrested the perpetrator responsible for deaths within the following few weeks. If you're interested in finding out more about the case, including the killer's identity and current whereabouts, here's what we know.
How Did Rhonda Krehbiel Die?
Rhonda Lou Schmidt Krehbiel was born to Robert K. Schmidt on August 21, 1957. She started dating Von Krehbiel in college in the late 70s. After a few years of seeing each other, the pair got married in 1980. The young couple had three daughters; one of them, Natalie Krehbiel, shared that the two were great parents. She reminisced how Rhonda and Von always danced in the kitchen or engaged in fun activities with the children. To spend more time with the kids, Rhonda became a stay-at-home mom, working in nurseries and taking her daughters to Sunday school.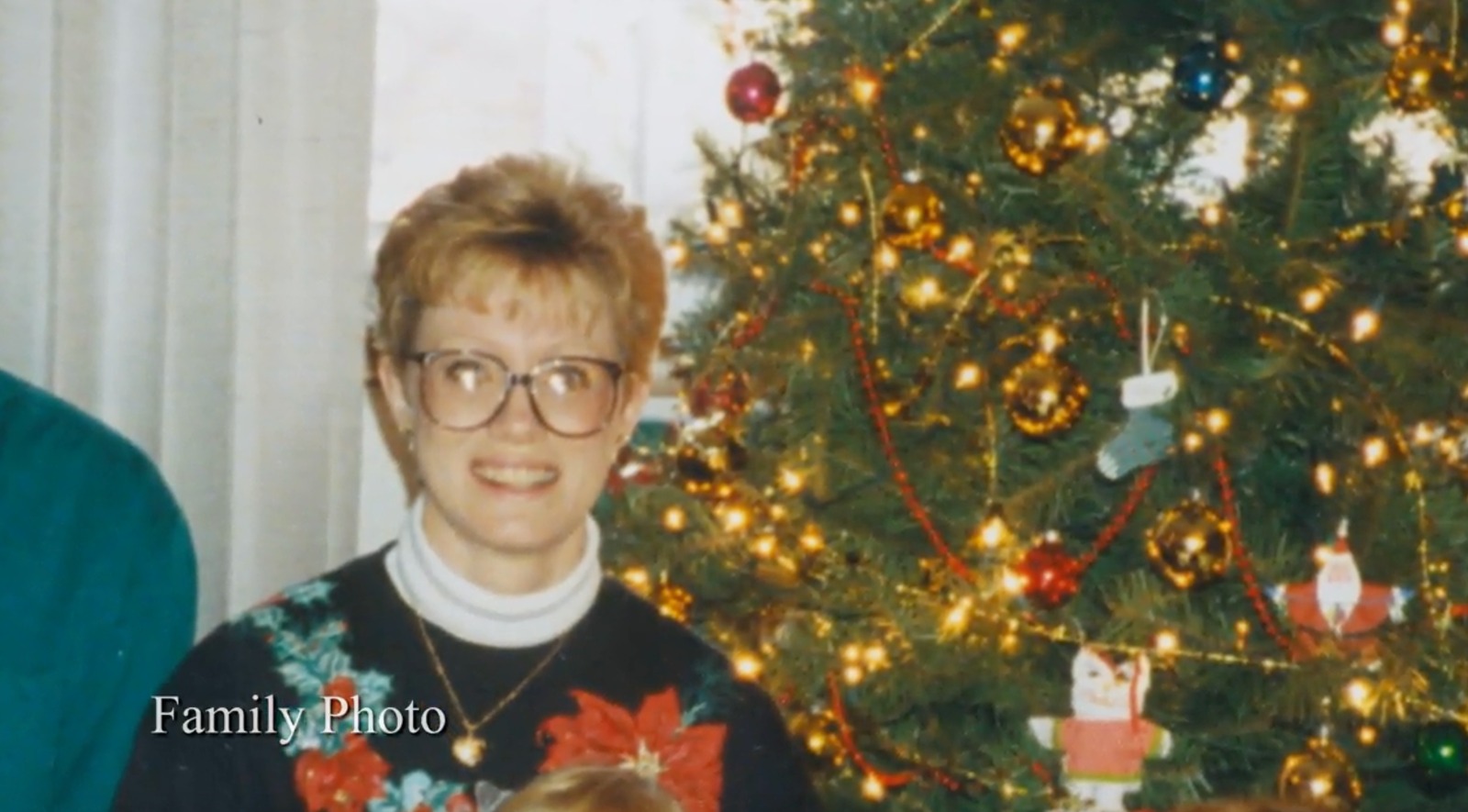 According to court records, the 36-year-old mother accompanied her two oldest daughters, aged six and eight, on a school field trip to Wichita on May 20, 1994. She returned with her six-year-old and one of her daughter's friends, aged five, to her Newton, Kansas, home around 2:00 pm. Her youngest daughter was at her mother's place while the oldest returned to class with her peers. However, when the friend's mother, Marla, came to pick up her daughter, she found no one answered the door in the Krehbiel residence.
Eventually, the police arrived around 4:30 pm to find Rhonda's partially unclothed body lying on the bed in her bedroom. Her wrists and ankles were tied behind her with pantyhose, her mouth was sealed with white masking tape, and a white tube sock was knotted around her neck. An autopsy report determined Rhonda was killed by multiple blows to the head from a blunt object which had fractured her skull. Her right eye was swollen and discolored, and she had bruises on the inside of her mouth and legs.
Who Killed Rhonda Krehbiel?
Court documents state Rhonda's 8-year-old child walked home with a friend after school dismissed at 3:05 pm, stopping at a neighbor's house. When she arrived home, she was surprised to find the front door locked and her mother not waiting for her on the porch as usual. After failing to get an answer despite repeated knocking and ringing the bell, she even checked the sliding glass door in the back of the house to find it locked. Eventually, she and her friend went to a neighbor's house since they thought someone would be home there.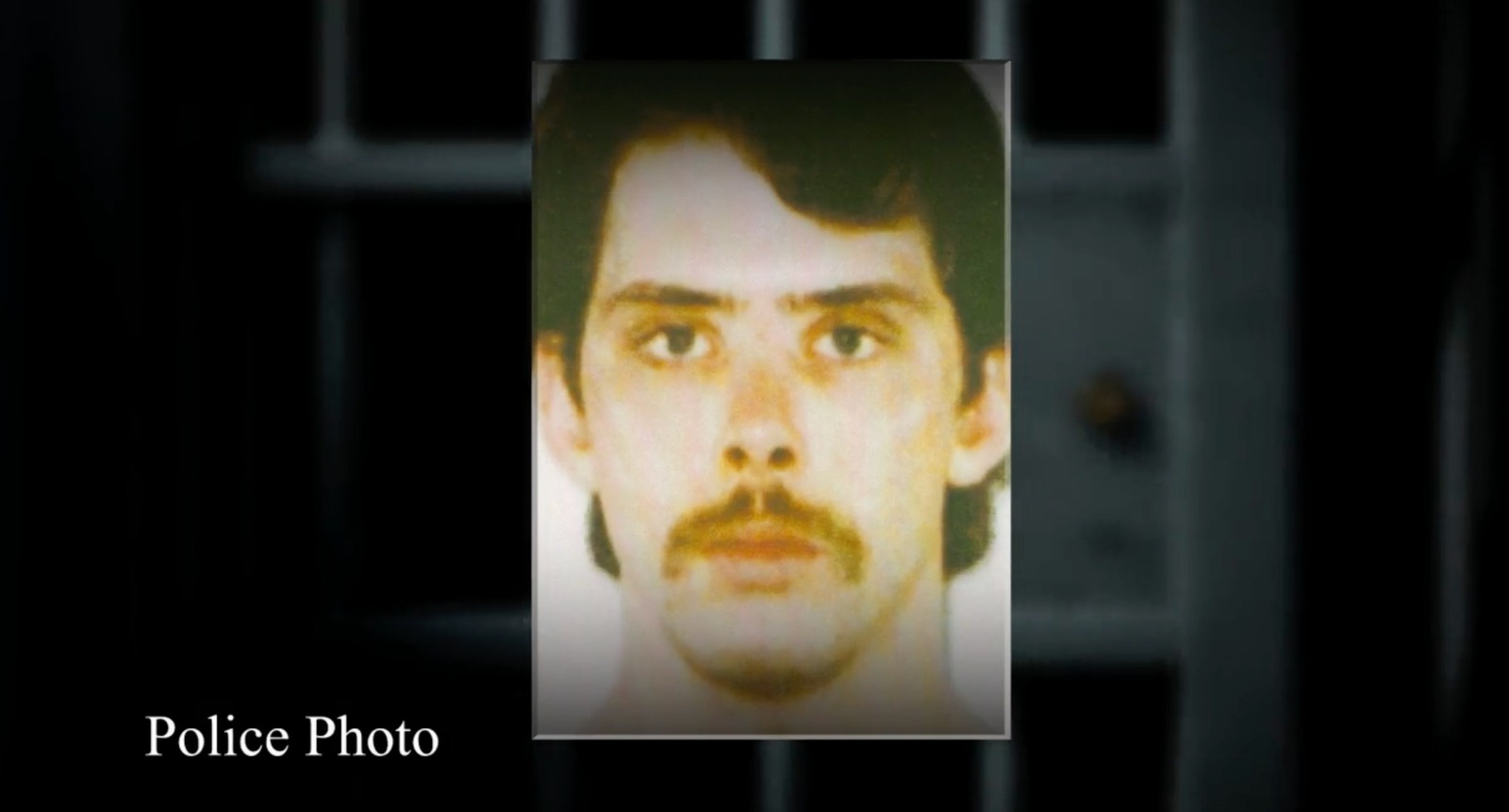 After Marla also received no response at around 3:20 pm, she found Rhonda's oldest daughter playing in the neighbor's yard and took her home. She left a note for Rhonda and arrived home to call her repeatedly to no avail. Worried, she began calling others to try to find Rhonda and eventually called Von, who was in Wichita at work. Von called Kevin, the husband of one of Rhonda's sisters, and asked him to go to the house and gave detailed instructions about where the spare key was kept.
Kevin drove to her sister-in-law's home to find the sliding glass door in the back open. He found Rhonda's car in the garage and her purse inside the laundry room. He proceeded to one of the children's rooms and discovered the six-year-old and her friend in a closet. The girls informed him that a man had put them there. Kevin wanted to go into Rhonda's room but reconsidered because of the children. Instead, he called 911 and reported about a possible intruder in the house. The operator asked him to leave the residence with the girls immediately.
The police arrived to find Rhonda's body inside the bedroom. They looked for evidence to discover a pair of sunglasses under the bed. The officers interviewed the two frightened girls and learned they were eating ice cream and watching television when Rhonda answered a knock at the door. According to the children, they saw a man they didn't recognize, and one of the girls alleged Rhonda seemed scared. They described the man as wearing a red baseball cap with a fish symbol. Following Rhonda's instructions, they went to a room.
After some time, the six-year-old stumbled into her mother's room to find Rhonda lying on the bed with hands and feet tied behind her and a gag in her mouth. She claimed her mother was trying to say something to her but could not because of the gag. The intruder grabbed her, carried her down the hallway, and put her in the closet with her little friend. The girls alleged they heard seven to eight bangs, leading them to believe that Rhonda had been shot. They remained in the closet until Kevin rescued them sometime after.
The case remained unsolved until September 1995, when authorities started to investigate the disappearance of Jonetta "Jodi" McKown. A Wichita resident, she was last seen getting into a car registered to a man named Michael Murphy at 1:30 am on September 16, 1995. The police traced the car to Chester Lee Higgenbotham, who claimed he picked up a sex worker named Jodi before dropping her off near a bus station. However, the officers found several inconsistencies in his statements and went to his Newton home with a search warrant.
They found Chester's erstwhile wife, Vickie Brault, who stated she did not know her husband's original name. She also told the officers about how she had found her husband near a storage unit on the morning Jodi disappeared. Vickie claimed she noticed a female in her husband's front seat, slumped over and unresponsive. The police eventually discovered Jodi's body in a rural ditch east of Newton on October 11, 1995. However, one of the investigators, also involved in Rhonda's murder probe, noticed a striking similarity between the two killings.
After further investigation, police discovered Chester lived in a halfway house three blocks from her home at the time of Rhonda's death. They also found a possible motive after learning Rhonda had been embroiled in a bitter argument with Chester, employed as an assistant manager of a Newton inn, while attending a Christian Women's Club meeting a week before her murder. They interviewed several of the staff to learn Chester made several incriminating statements after composite sketches of the murder suspect were released.
Vickie told the detectives she was dating Chester and alleged he used to own a hat with a fish symbol then. Co-workers also told the police how he wore sunglasses similar to the shades found under Rhonda's bed and in the storage unit. However, the most damning evidence against him was the DNA sample retrieved from the sunglasses bagged as evidence. The DNA matched Chester's, and he was charged with premeditated first-degree murder in Rhonda's murder.
Where is Chester Higgenbotham Now?
Chester was convicted of first-degree murder in the death of Jodi and was sentenced to 40 years in prison on August 1, 1996. He was found guilty of premeditated first-degree murder and kidnapping charges in Rhonda's death. He received another 40 years sentence for the murder charge and a consecutive 49-month term on the kidnapping charges on December 2, 1999. According to official court records, the 57-year-old is serving his sentence at the Lansing Correctional Institute in Kansas.
Read More: Carla Lewis Murder: Where is John Lewis Now?