Developed by Janet Tamaro, 'Rizzoli & Isles' is a 2010 crime drama television series based on the 'Rizzoli & Isles' novels by Tess Gerritsen. It centers on Boston Homicide police investigator Jane Rizzoli and Chief Medical Examiner Dr. Maura Isles working together to solve crimes while using their diverse backgrounds and personalities. The show ran for seven seasons until it was canceled in 2016. The show was a great success and had quite a fan following. It has been quite some time since its conclusion, and fans must be curious to know where their beloved characters are. Let's find out!
Where is Angie Harmon Now?
Angie Harmon did a fantastic job as Jane Clementine Rizzoli on the show for which she won the People's Choice Award for Favorite Cable TV Actress in 2015. Her debut role as an actress was as Ryan McBride on 'Baywatch Nights,' and her performance as Abbie Carmichael on 'Law & Order' won her four Screen Actors Guild Award nominations. In addition, Harmon had a variety of parts in movies, most notably 'Agent Cody Banks' and 'Batman Beyond: Return of the Joker.' After playing Rose in the critically acclaimed movie 'Seraphim Falls' and Lindsay Boxer in 'Women's Murder Club,' Harmon gained recognition for her performance as Jane Rizzoli on the TNT series 'Rizzoli & Isles.'
She won the Gracie Award for Outstanding Female Actor in a Leading Role in a Drama Series or Special in 2012. She has made appearances in a number of Lifetime Network original productions, such as the critically acclaimed film 'Living Proof' and the biographical special 'Video Voyeur.' She signed an exclusive multi-picture contract with Lifetime in 2021. The actor was married to Jason Sehorn, with whom she shares three daughters, Finley, Avery, and Amber. The pair split in 2014 after 13 years of togetherness. Since December 2019, the actress has been engaged to soap-opera actor Greg Vaughan.
Where is Sasha Alexander Now?
Formerly known as Suzana Drobnjakovic, Sasha Alexander is doing incredibly well in the industry. She is a TV director and actress who is widely known for her great performances. She has made appearances in movies such as 'Yes Man' and 'He's Just Not That Into You.' Alexander appeared in the first two seasons of 'NCIS' as Caitlin Todd. She portrayed the character of Maura Isles in the TNT series 'Rizzoli & Isles' from July 2010 to September 2016, and from 2015 to 2016, she was a regular in Seasons 5 and 6 of 'Shameless.'
She has also made appearances in productions including 'Dangerous Lies,' 'Amanda McKay,' 'and the Ride.' In 2020, she made back-to-back appearances in productions, including 'Curb Your Enthusiasm,' 'Deathstroke: Knights & Dragons,' and 'Amazing Stories.' She has also directed a few episodes of the popular Netflix series 'You.' She is married to Edoardo Ponti, the younger son of actress Sophia Loren and producer Carlo Ponti Sr., and the pair has two children — a daughter named Lucia and a son, Leonardo.
Where is Lorraine Bracco Now?
Lorraine Bracco has one of the unique voices in the industry, which has helped her make a great name for which she was nominated for an Academy Award, four Emmy Awards, four Golden Globe Awards, and three Screen Actors Guild Awards. She is the owner of Bracco Wines, in association with Straight-Up Brands LLC. Her line of wines was featured on the Season 1 finale of Bravo's show 'Top Chef ' in 2006.
Lorraine acted as Toni in a recurring role on the Showtime comedy series 'Dice' starting in 2016. She portrays Mayor Margaret Dutton in a five-episode recurring role on the CBS police drama series 'Blue Bloods.' Bracco had the lead role in the HGTV documentary series 'My Big Italian Adventure' in 2020. Bracco provided the voice of Sofia the Seagull for the 'Pinocchio' remake in 2022. The actress has been married and divorced twice. In 1979, she married Frenchman Daniel Guerard; however, their marriage ended in divorce in 1982. Margaux Guerard is their only child.
Lorraine met actor Harvey Keitel while residing in Paris, and the two were together for 12 years; their only child is Stella Keitel. Stella's custody dispute between Bracco and Keitel lasted for a long time, driving Bracco to depression and costing $2 million in legal bills. Actor Edward James Olmos and Bracco married for a second time in 1994; however, their marriage ended in divorce in 2002. The actress wrote two self-help books in 2015 named 'To the Fullest: The Clean Up Your Act Plan to Lose Weight, Rejuvenate,' and 'Be the Best You Can Be.'
Where is Bruce McGill Now?
Actor Bruce Travis McGill has made appearances in great movies, including 'Collateral,' 'The Insider,' and 'Ali.' Other notable productions of Bruce McGill include 'Animal House,' 'My Cousin Vinny,' 'Timecop,' 'Shallow Hal,' 'The Sum of All Fears,' 'Lincoln,' and 'Ride Along' and 'Ride Along 2.'The University of Texas at Austin alum has been married to Gloria Lee since 1994.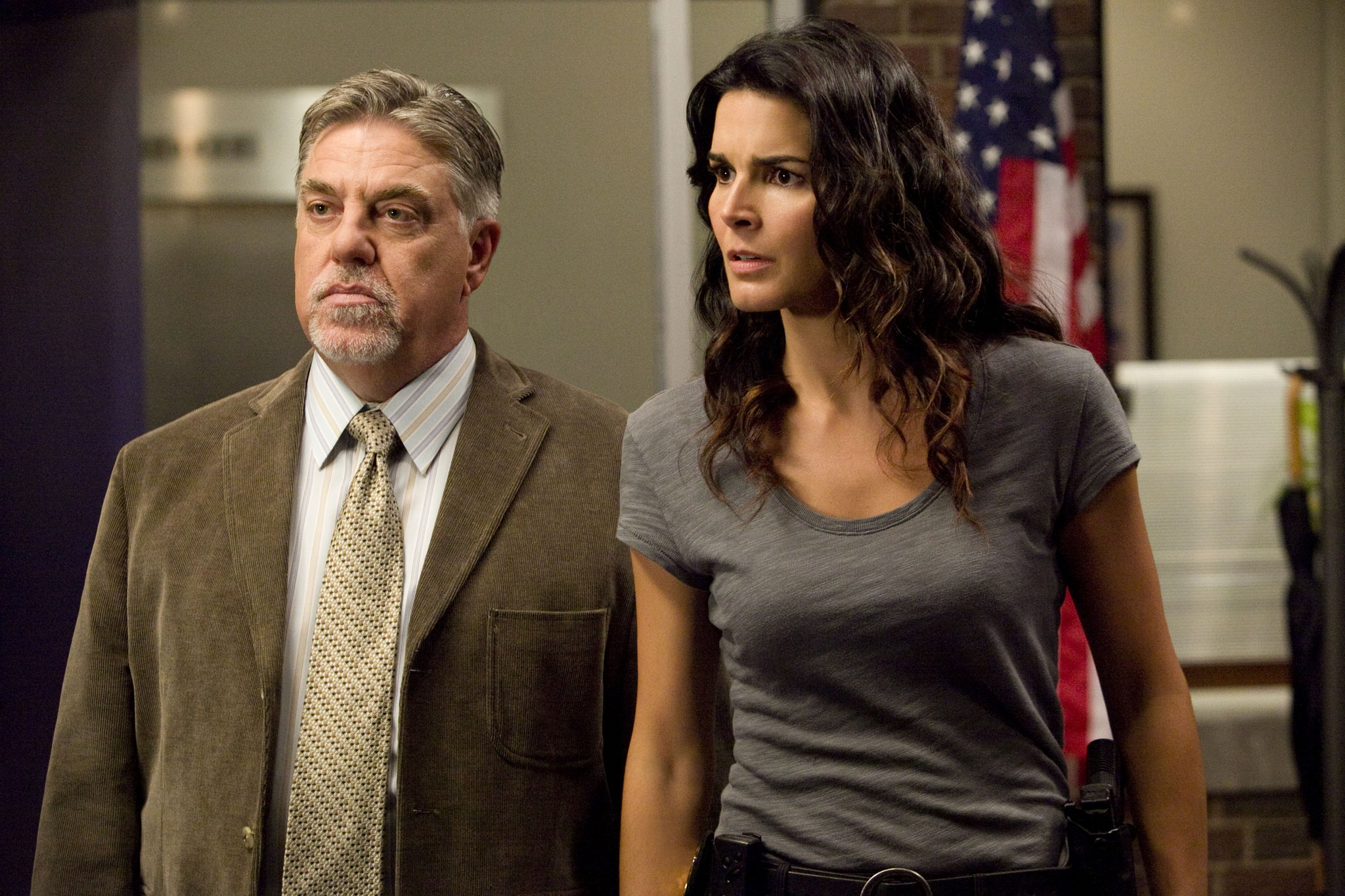 'The Cleveland Show' also featured McGill as Lloyd Waterman, the gay proprietor of Waterman Cable, where Cleveland Brown works as a cable technician. McGill voiced a number of Donald Trump campaign advertisements in the 2016 US presidential election. In February 2017, it was announced that he would make a cameo appearance on the TV show 'NCIS' as a distinguished Vietnam War veteran.
How Did Lee Thompson Young Die?
Actor Lee Thompson Young began his career quite young, playing the titular character on the Disney Channel television series 'The Famous Jett Jackson.' Since then, he has been in major roles, including playing Chris Comer in the movie 'Friday Night Lights,' Just an American,' ' Bastard,' 'CSI: NY,' and others.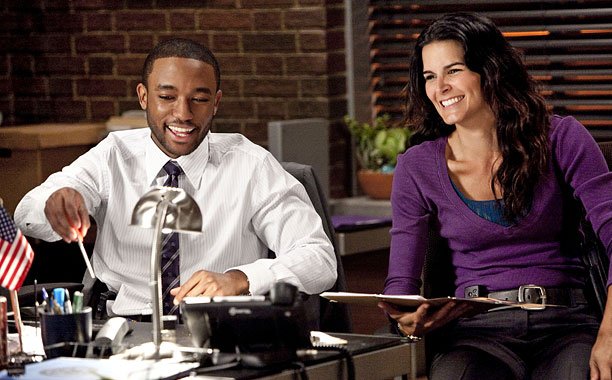 Unfortunately, the world lost a great talent quite soon. Officers were dispatched to check on him at his Los Angeles flat, where they discovered he had passed away. According to his management, the actor died by suicide. Authorities verified that a self-inflicted gunshot wound was the cause of death. Young had been prescribed medication for his bipolar condition and had been living with depression before his passing.
Where is Jordan Bridges Now?
Jordan Bridges is a successful actor born in Los Angeles County. He has made appearances in several films and TV shows, including 'Den of Thieves,' 'Rushlights,' 'Phantom,' 'Turn the River, 'Samantha: An American Girl Holiday,' 'Mona Lisa Smile,' 'New Suit,' 'Happy Campers,' 'New Suit,' 'WeCrashed,' 'True Love Blooms,' 'A Holiday Engagement,' and others. The actor has been happily married to artist-inventor Caroline Sherman Eastman since 2002; the two are proud parents to two beautiful children — Caroline and Orson.
Read More: Best Crime TV Shows of All Time