Investigation Discovery's 'Signs Of A Psychopath: Having Breakfast on Him' depicts the bizarre and gruesome murder of two handymen — Robert Haney and Stephen Delecino — in a rural Wimer, Oregon, farm in 2012 and 2013. After the Haney family filed a missing person report, the authorities scoured the barn to explore one shocking thing after another. If you're interested in learning more about this bizarre case, including the killer's identity and current whereabouts, we've your back. Let's dive in then, shall we?
How Did Robert Haney and Stephen Delecino Die?
Robert Haney got employment through a Craiglist advertisement in 2013 at Susan Monica's 20-acre farm in rural Wimer, Oregon. Former employee Sean Leimanis recalled, "He was her handyman, laborer, carpenter. Whatever she asked of him, he did." Robert's son, Jesse Haney, recounted, "My dad and Susan Monica had a deal. My dad would get part cash and be able to stay on the property. My dad agreed to build a house from the bottom up." He reminisced how Robert relished the serenity and tranquility of living alone in the woods.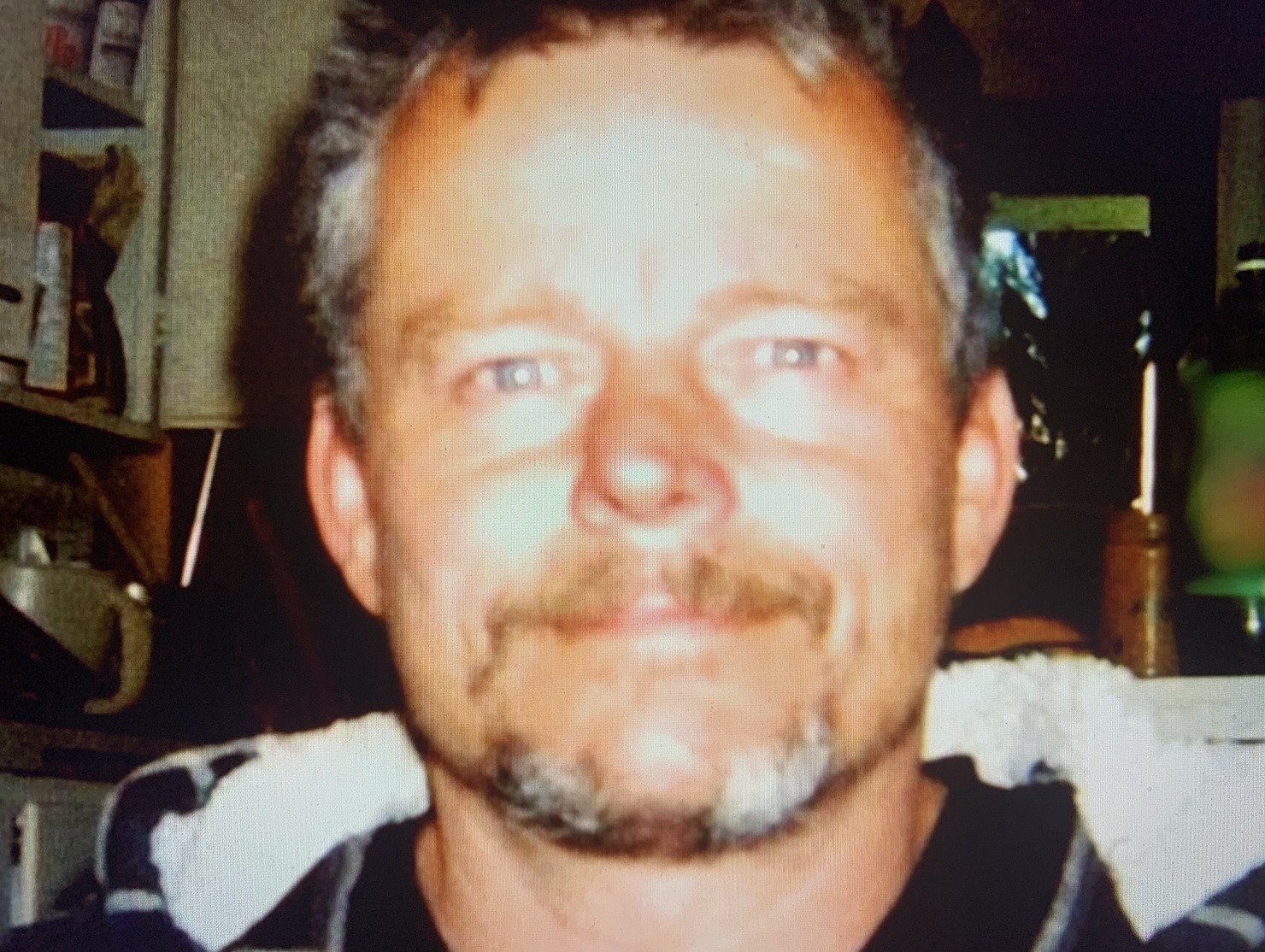 But his family grew concerned when he did not communicate with them in a long while in December 2013. Jesse said, "We had not seen or heard from my dad for two months. We just all started to panic." He and his siblings drove out to the Wimer farm to check on their father on January 1, 2014. When they spoke to the owner, she claimed she had last seen Robert around four months earlier. Jesse recalled, "Susan Monica said that my dad just basically left. She wanted us to come to retrieve our dad's stuff."
However, the adult children guessed foul play was involved when they went to their father's trailer. Jesse explained, "His leather jacket was there. His dog was still running around, and all his tools were there. It made the hairs on the back of my neck stand up." The Haneys reported their dad missing to the Jackson County Sheriff's Office. The investigators found one of his alleged remains — some part of Robert's leg — in a catchment pond on the farm. According to later testimony, the handyman was killed by a gunshot wound.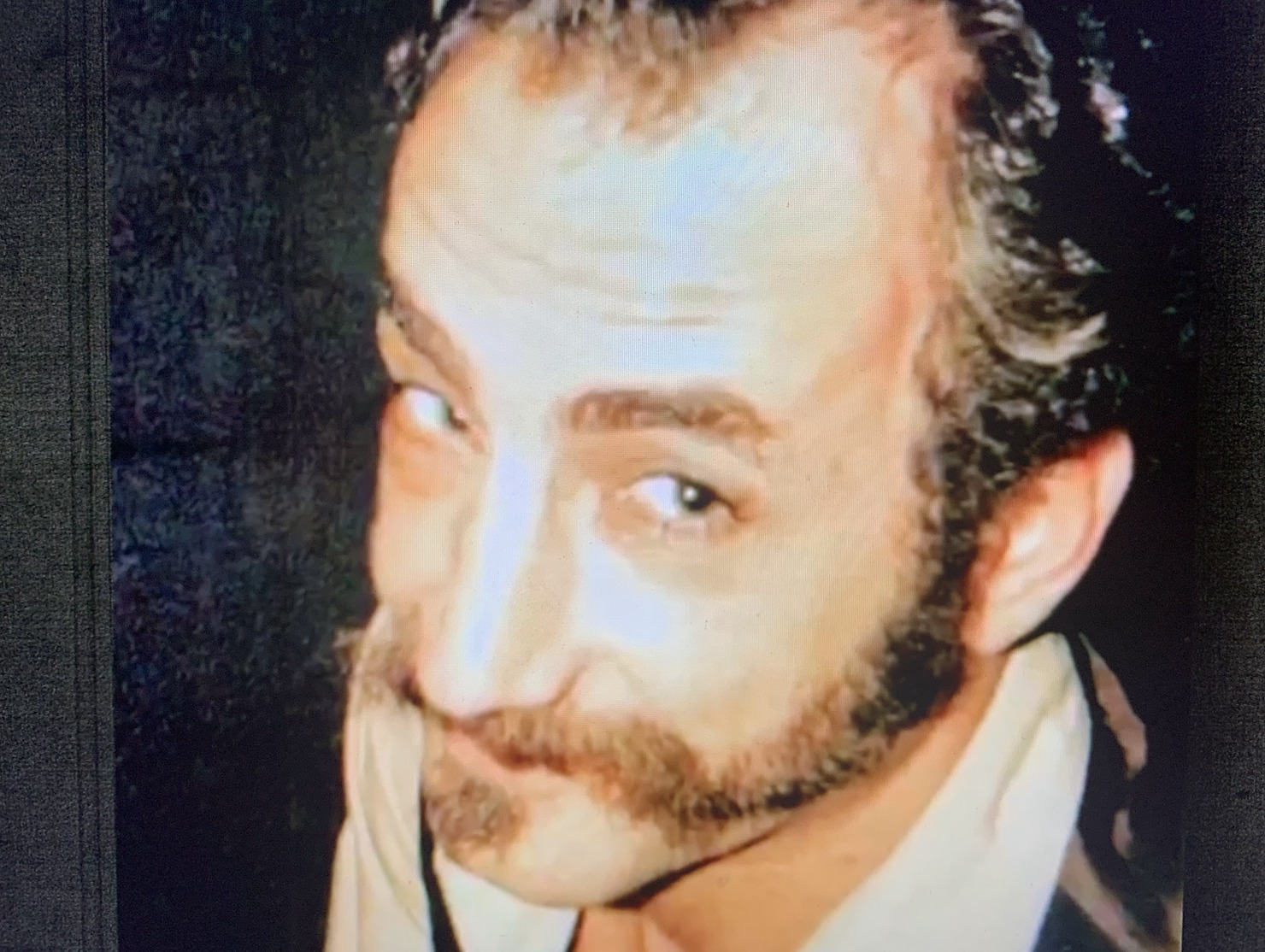 The police secured some of his remains in a plastic bag in the barn. While investigating Robert's mysterious disappearance, the officers also learned another handyman — Stephen "Steve" Delicino — also disappeared from the farm around a year ago. The investigators could not find his remains, but a later court testimony stated he was fatally shot in the head with a rifle. Steve's daughter appeared on national television later because she felt people should know her father had a good heart and was a good person.
Who Killed Robert Haney and Stephen Delecino?
Law enforcement officials reached Susan's farm to investigate Robert's disappearance and found the property cluttered with vehicles, debris, and makeshift structures. However, the employer informed them the missing handyman had lived and worked on her property for six months until he received a concerning phone call about a family member's assault in the fall. Susan further alleged Robert was dismayed by the news and began heavenly drinking until a few weeks earlier, he left before asking her to temporarily take care of his dog.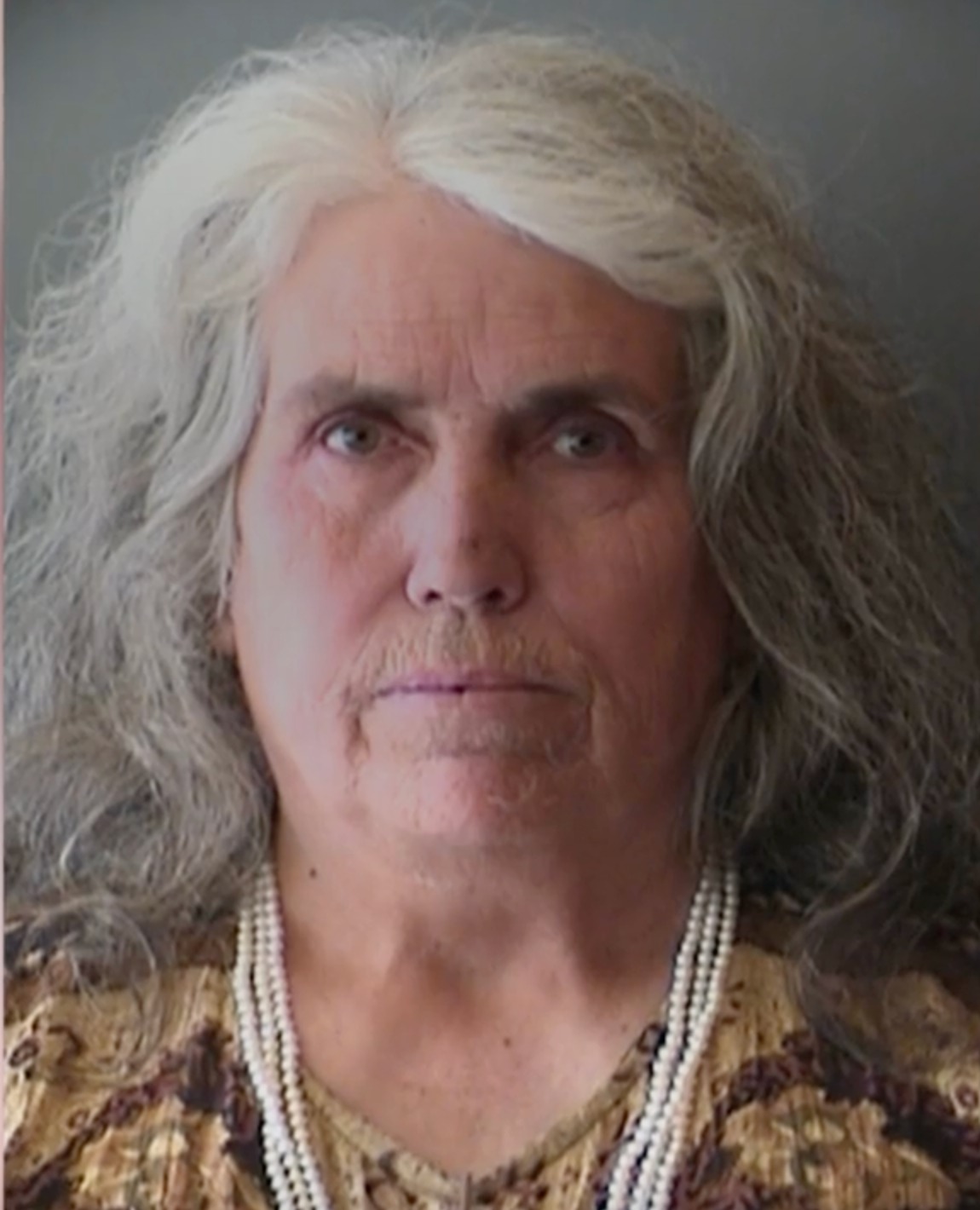 The authorities initially found it hard to authenticate her story since Robert mostly lived off cash. However, they tracked his Oregon Trail Electronics Benefits Transfer (EBT) card and learned it was last used at a Walmart in Grants Pass, Oregon, in December 2013. The detectives went to the convenience store about half an hour from Susan's farm and checked their surveillance footage to discover Sonia using Robert's EBT card. Suspecting foul play, the police executed a search warrant on her property to find a partial human leg.
Former Jackson County Sheriff's Detective Julie Denney recalled, "It was clear that it was not an animal bone. It appeared to be a human leg severed mid-femur, down to the toes." The police brought Susan to the station and confronted her with their discoveries. The farm owner, in turn, told them a bizarre story about allegedly finding Robert inside her pigpen, being "eaten alive" by her pigs. She claimed she decided to shoot the former worker to "put him out of his misery."
Susan told detectives during the interview, "I do that for my animals, and this was the first time I did it for a human being, and I knew it was wrong, but if it were one of my pigs suffering out there, I would have done the same thing." She claimed she left his body until the pigs had their fill before scooping up the remains and disposing of them in garbage bags. She alleged some wild animal might have gone into one of the trash bags and dragged the foot out to the pond. Susan alleged she did not report the incident fearing for her pigs' safety.
Stating she valued animals over people, the farm owner claimed, "I do not value human life very much. My feeling is the only thing wrong with the planet is there are people on it. If not for us, all the other animals, even dodo birds, would be here." The investigators asked her whether she was hiding anything else on her property, and Susan drew them a map to point them toward the middle part. Former Jackson County Sheriff's Detective Eric Henderson stated, "She said, 'Right there. That's where you're going to find Steve.'"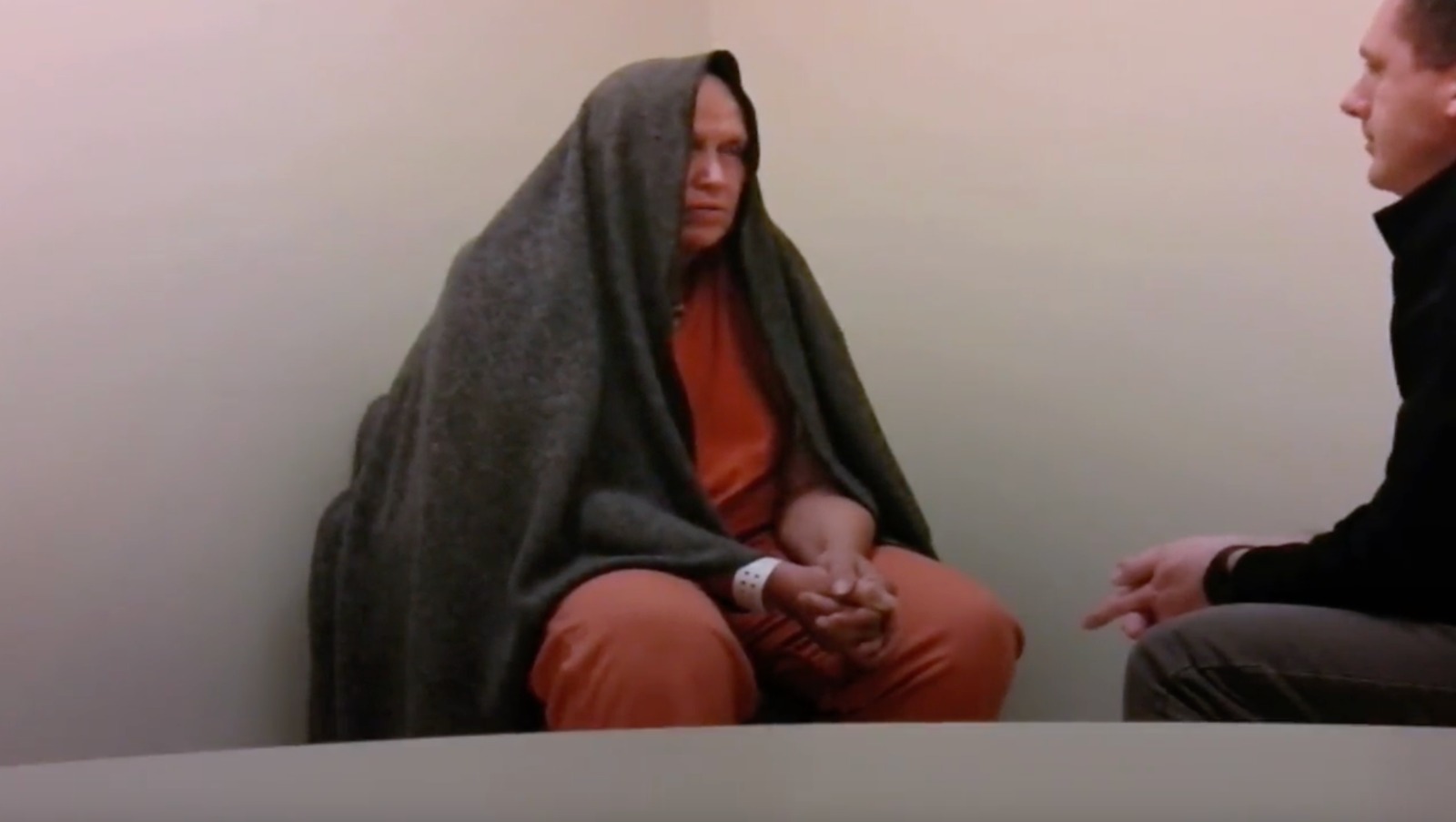 According to Susan, she discovered two of her missing guns among Steve's belongings and confronted him in 2012 summer. She claimed they started wrestling until the gun accidentally went off, shooting him in the back of the head. However, Steve allegedly continued chasing Susan toward her barn, where she picked up her rifle and fatally shot him in the head. She told the officers she fed Steve's body to her pigs and buried the rest of his remains. Susan was charged with two counts of murder, abuse of a corpse, and identity theft.
Where is Susan Monica Now?
Court documents state Susan was born Steven Buchanan in California on July 8, 1948. She served in the US Navy during the Vietnam War and changed her name to Susan following an honorary discharge from the Army. She pursued a successful engineering career and bought the 20-acre farm in rural Wimer, Oregon, in 1991. She had a herd of pigs, raised chickens, and ran a wrought-iron fence and gate-building business named White Queen Construction. When the police asked whether there were more bodies, she indicated there might be 17 more.
During her April 2015 trial, Susan's former cellmate at the Jackson County jail, Jordan Farris, testified she gave him a birthday card signed, "The sweetest murderer in Jackson County." He also testified she confessed to him about shooting an allegedly drunk Robert and pushing him into the pigpen after he seemingly assaulted her. A jury found her guilty on all charges on April 21, and she was sentenced to 50 years to life. While the police could not find the 17 other alleged victims, they still believed there could be people out there. The 75-year-old is incarcerated at the Coffee Creek Correctional Facility in Wilsonville, Oregon.
Read More: Brent Morrison Murder: Where is John Suleski Now?