In the novel Gone Girl by Gillian Flynn, she says about Amy: "She never gets angry at her husband. She only smiles." In that regard, and only and only that regard, Pike and Amy are a facsimile of each other. Among the contemporary British actresses, Rosamund Pike's name is right there at the top. Now in the industry for almost two decades, her brilliant body of work is an epitome of acting prowess and commercial success. Despite being from England and being born with the most distinct accent in the world, her seamless transition to the needs of her character's accents is almost magical. Paying homage to this great actress, here is the list of top 12 Rosamund Pike movies you must see. Happy reading!
12. What We Did on Our Holiday (2014)
Comedy isn't Pike's natural foray. Venturing into uncharted territory, she came out with flying colors, triumphing with this heart-touching comedy-drama. Dealing with dark and difficult themes at its core, the film is lively and full of life. Just look at those faces. As they visit family, the two put up a brave fight hiding their emotions. Their children, though, weren't informed of their parents' plans and divulge the family secret: all is not well. The film certainly exceeded expectations. No A-list stars, and devoid of technical masters behind the camera, 'What We Did on Our Holiday' was a pleasant surprise.
11. Made in Dagenham (2010)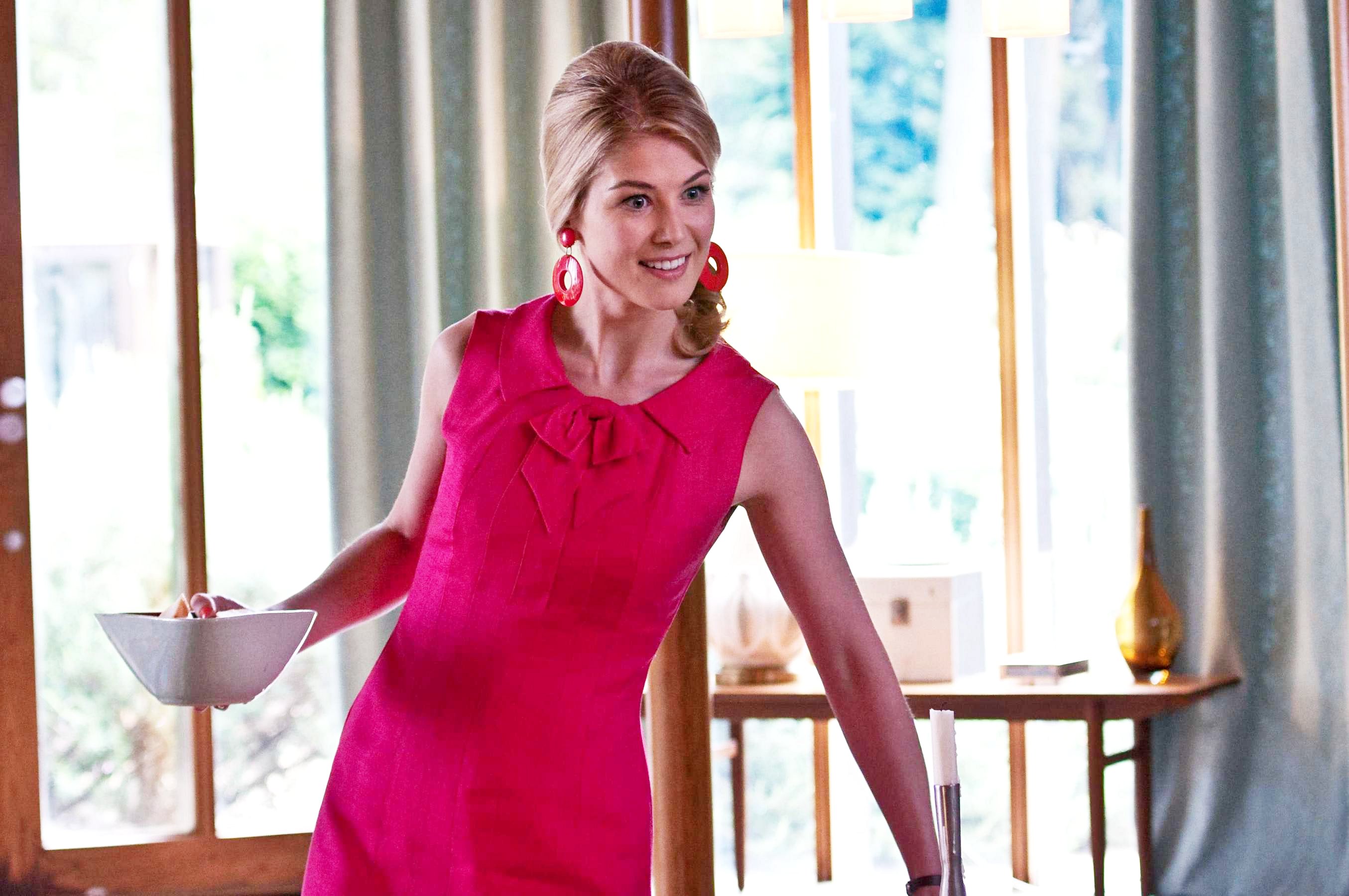 Whenever the 60's eras are resuscitated, there's a distinct aura about it. The golden age, as it is called, is uniquely distinguished through its retro dresses, the funky music, and the unequal pay for women. The last one didn't quite fit, right? Because that is the cue for the write-up to focus on the theme. The 1968 Ford sewing machinists strike is re-enacted with a zealous and fierce leader, Rita O'Grady. While most of the characters are fictional, the story is true and touching. The significance of equal pay for women and a perverse attitude of the society towards gender discrimination is almost beyond metrics in today's modern structure. The women dazzle with their charisma and bright dresses.
10. Fugitive Pieces (2007)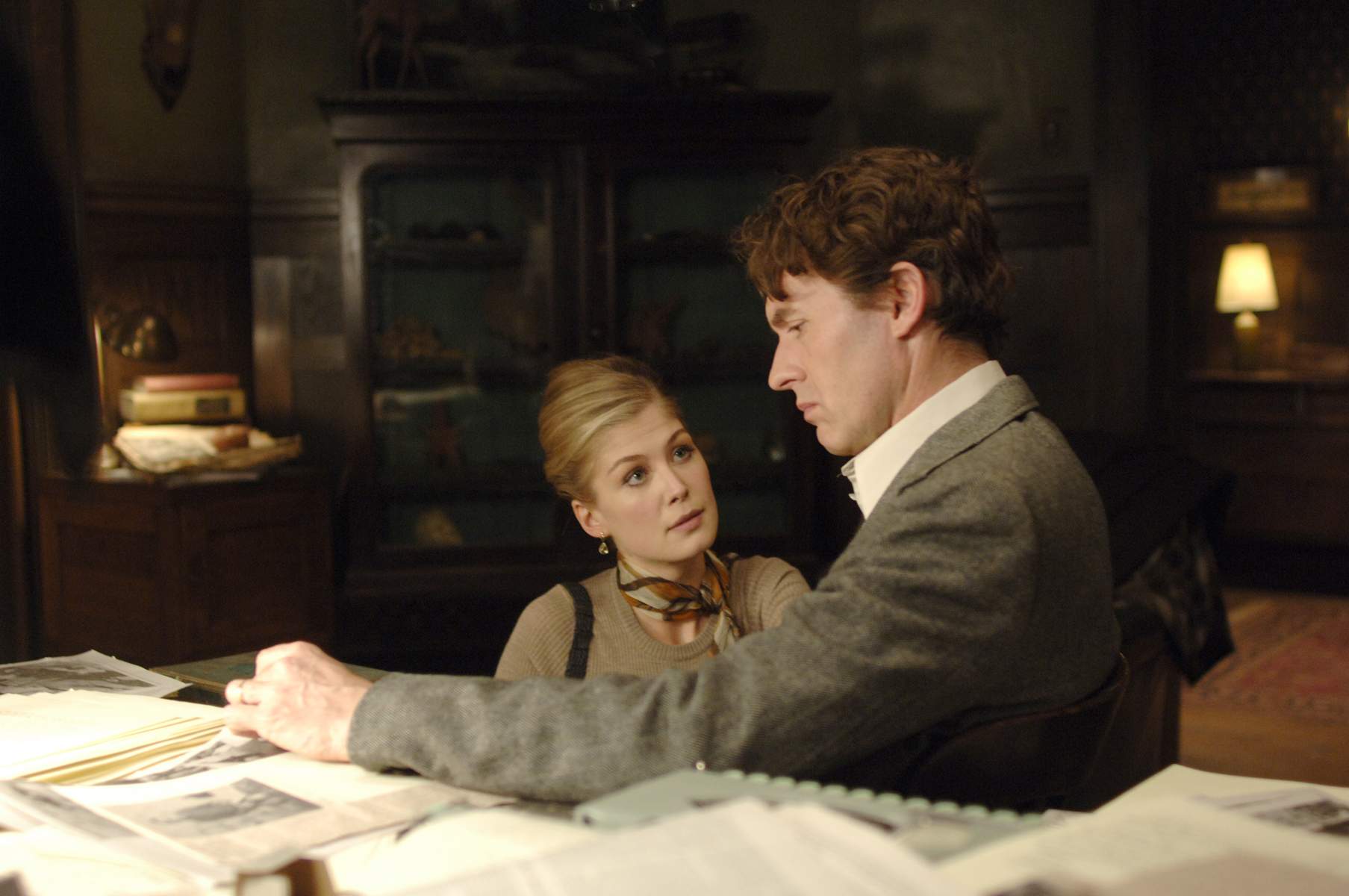 Holocaust movies tend to over-dramatize the narratives. These proclivities to wither away from the substantial truth and create a new lie often spoil movies with potential. 'Fugitive Pieces' is beyond these standard Holocaust tales. Chronicling the life of an orphaned Polish immigrant, the movie sets a new standard in story-telling. The film is told through the eyes of a writer, whose horrifying memories resurface and haunt him. The ensemble is fittingly deployed in their roles, with the trident of actresses (Pike, Dobrev, Zurer) stealing the show.
9. The World's End (2010)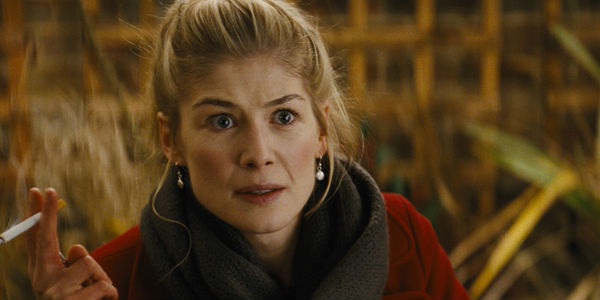 Edgar Wright and his brand of cinema. There's something about his erratic genius which is creepily appealing and charming. 'Shaun of the Dead' was an achievement in film-making in my reckoning. The sheer banality of it is both surprising and prodigal. A similar film in stature, 'The World's End' deals with a semblance of the former' theme: mankind in danger. A group of friends discover an impending alien invasion and decide to do something about it. Pegg and his band of warriors are wonderful in the movie. Certainly a must-watch, 'The World's End' is a reinforcement in Edgar Wright's capability to mesmerize and enchant with his art.
8. Wrath of the Titans (2012)
Perseus sets out to rescue his father, who is deceived into captivity by his brother, Ares, and uncle, Hades. To do so, he must defeat Ares and Hades who have joined forces with the mighty Titans. To do so, he puts together an eclectic mix of brave, stupid, and pitifully fearful. Can he save his beloved father? Obviously, he can: when he has someone who looks like Pike and can shoot like her. An eventful epic-drama, 'Wrath of the Titans' isn't as good as its predecessor. The shabby plotline and the overdrawn characters lead to its downfall and rule out chances of it being an "epic" film.
7. Pride and Prejudice (2005)
Mrs. Bennet is a veteran of life. She understands the compromises and sacrifices a woman has to make to subsist. And, she's not wrong n the times she existed, though Jane Austen's stunning Pride and Prejudice is a timeless classic. Under her pressure, her five daughters- Jane, Elizabeth, Mary, Kitty, and Lydia- are directed to marry wealthy young men and settle down. When a wealthy bachelor, who apparently owns half the city, becomes their wishful neighbor, Mrs. Bennte urges her princesses to grab him. The story presents envy and frustration in a humane way, something less associated with the said words. The positive connotations of sisterly love and envious love in life are the spirit of the movie.
Read More: Nawazuddin Siddique Movies
6. A United Kingdom (2016)
An epiphany after watching the movie: Pike looks just as beautiful in a skimpy nighty as she does in a thickly tailored gown. The biographical drama tackles themes such as racism and societal stereotypes, breaking those barriers with the power of love. Devoid of thrilling turns and monastic pauses, 'A United Kingdom' paves way for its brilliance with ecstatic performances. The film's message presents an absorbing look at a singular true-life love story, ahead of its times and beyond the comprehension of our puny intellect.
5. Fracture (2007)
Anthony Hopkins. Is he human? Because I very much doubt it. Whenever he takes to the screen, he acts his way into our hearts with effortless ease. A rich banker is arrested on the charges of murdering his wife. Shockingly calm and surprisingly open about his crimes, he drags the case to trial, owing to the naivety of the DA's representative, and lawyers himself up. For most parts, 'Fracture' manages to hold its own and give us exhilarating moments. But as the movie progresses, it falters piece by piece, barely managing to keep it together. Solidly acted and well-written, 'Fracture' is more than your conventional court-room dramas.
4. Jack Reacher (2012)
'Jack Reacher' sees Pike assume the role of Helen, daughter of the District Attorney. A sincere and capable lawyer herself, she takes the case of the mystery and a seemingly psychotic man who freshly killed four people in the street, openly "sniping" them out of their lives. With help from Jack Reacher, another mystery-clothed figure, she intends to solve the case, until she comes up against her father with ulterior motives. The movie is well-crafted with decent enough pacing and engaging enough characters. Pike is corporate in her mannerisms, poignant and correct, just the way a DA's daughter should be. Cruise though is badly miscast. A poor choice to play a six-footer and 250-pounder.
3. Barney's Version (2010)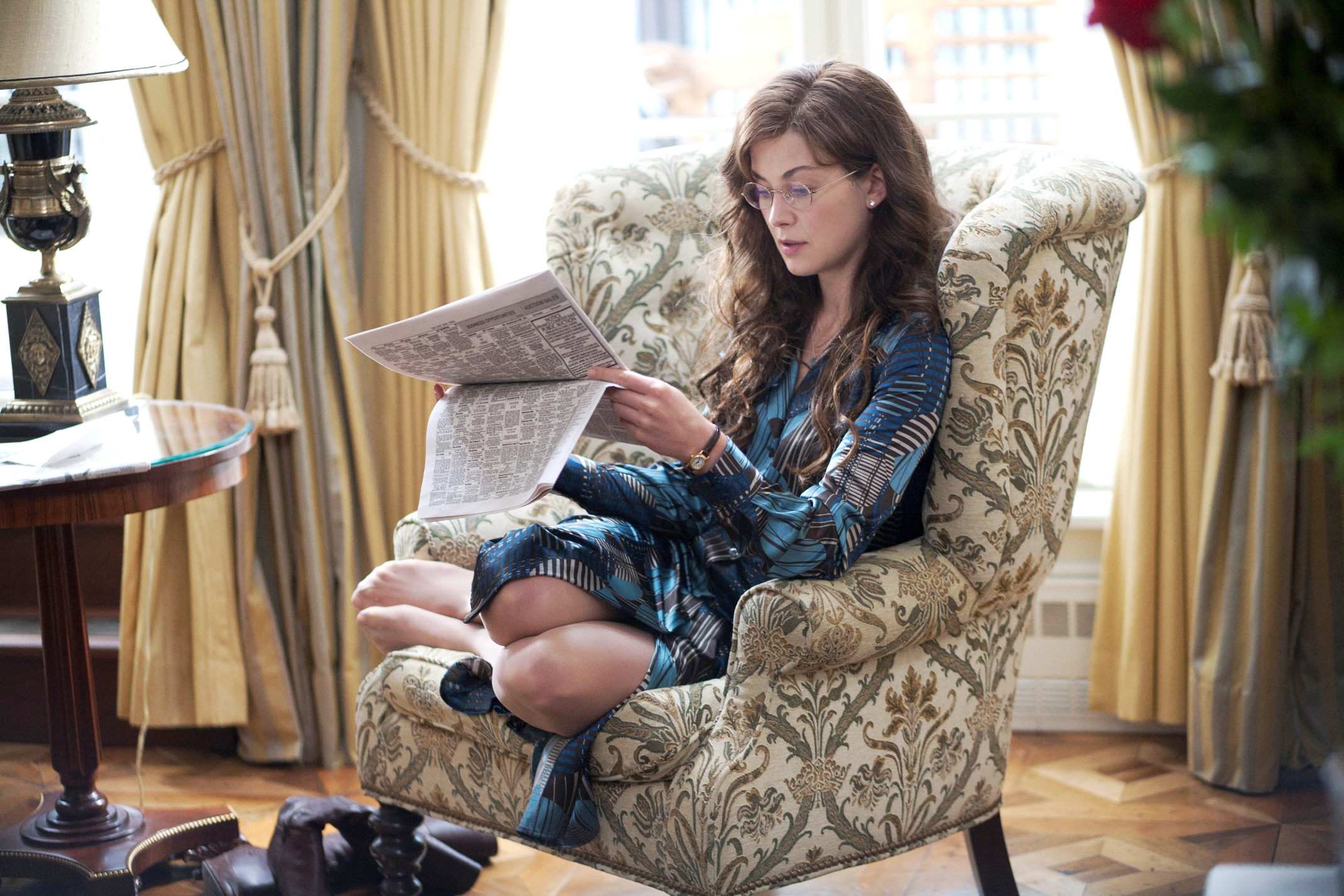 It's incredible how easily and efficaciously 'Barney's Version' sews together tragedy with comedy. Every scene beckons to grow in you ambivalent emotions which leave you with a tough task to decide. The movie showcases Barney's eccentric and at time wholesome behavior in dealing with loss, and especially women. Initial stages in the story point towards it being a melodramatic rehabilitation journey for Barney. Things quickly turn as the loss of his wife is forgotten, and we move on to other parts of his life, wherein he marries again, and falls in love again. Not with the same woman, but with Miriam (Pike), someone he meets at a party. The scene with Barney and his father are so well concocted that if they would have been the whole movie, it would have bagged a flurry of Oscars. Despite that, the film is a decent effort, one worth your time.
2. An Education (2009)
'An Education' was an unconventionally weird film. Peter Sarsgaard's phenomenal display, though, was pleasantly conventional. The beautifully scripted coming-of-age drama centralizes on Jenny, a spirited and somewhat lost teenager, who finds the perfect man in David, a mysterious and charming stranger, who then pursues her romantically. The two give shape to a relationship, which soon turns to be a pernicious mess for Jenny. Pike slips in as Helen, David's best friend Danny's glamorous girlfriend. Her overbearing presence in the film is a testament to her appeal and charm, that despite having a relatively restricted role, she shines brighter than her exotic dresses.
1. Gone Girl (2014)
How Pike didn't win the Oscar for the film will forever remain a baffling mystery. This was perhaps the best performance by an actress that I had seen in quite some time. Adapted from the novel of the same name, 'Gone Girl' tells the story of a missing woman, Amy Dunne, a famous and successful writer, whose husband, Nick, struggles without her. The sudden disappearance sparks suspicions and points all the fingers towards Nick as the police bite further into the case. Eventually, her well-being is divulged, also, her insidious plan. A brilliant thriller, probably one of the best of the last decade, this David Fincher-helmed film is a piece of art. The way Fincher's camera arrests our attention and steals our gaze is magical. Tension and story build-up don't get better than this. And so does the performance. Well done Rosamund Pike.
Read More:Demi Moore Movies