Hulu's 'Saint X' follows the mystery of the eighteen-year-old Alison Thomas' murder. Taking place over two timelines, the show goes back and forth into the time before Alison's murder and more than a decade after. The first three episodes lay out the characters' positions and intentions. The pieces really start to move in the fourth episode as Emily, aka Claire, decides to go forward with her plan of infiltrating Clive's life, getting trust, and then having him spill over all the details about what happened the night her sister died. The events of this episode suggest that she might not like what she finds out, and the road to that discovery might also become her downfall. Here's what the ending means. SPOILERS AHEAD!
Saint X Episode 4 Recap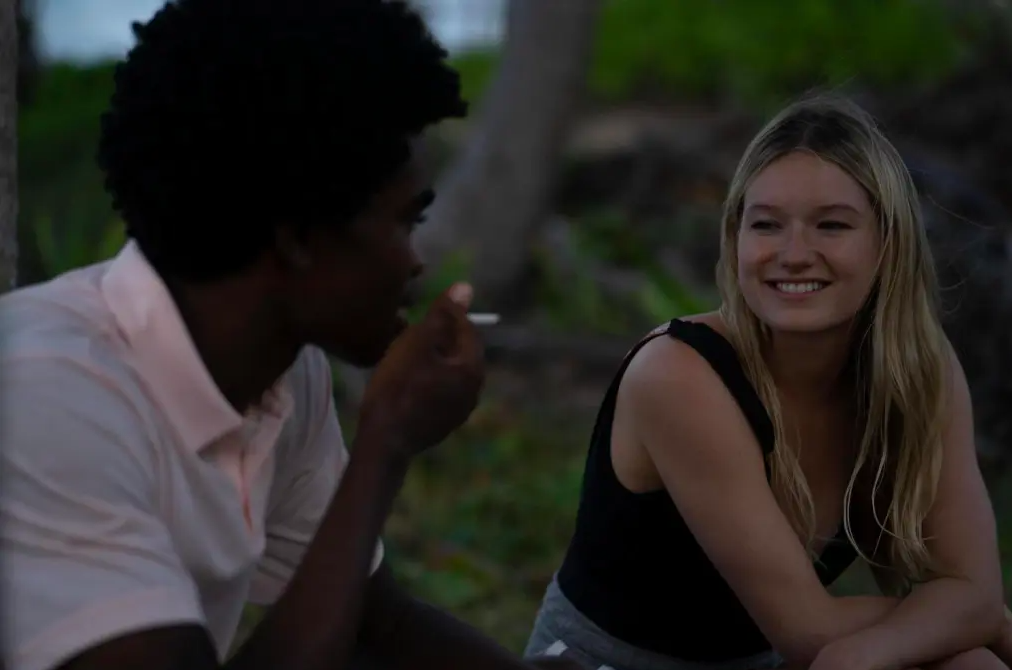 After Alison's murder, Clive goes to prison for possession of drugs. He refuses to meet with Edwin or anyone else. When released from prison, he decides to move to New York because no one on the island believes in his innocence regarding Alison's death. He promises Sarah that he will look out for her and his son and send money to keep them afloat. However, once in New York, he has his fair share of troubles.
When Alison is still alive, we find her and Edwin getting closer, even though Clive warns them about what their affair could mean for their futures. Alison's parents also realize that she has been spending a lot of time with Edwin and wonder if he is safe to be around. Meanwhile, she also confronts Ethan, the 40-year-old man on vacation with his pregnant wife, to stop staring at her all the time.
In the present day, Emily develops an elaborate plan to cross paths with Clive and create a familiarity with him. At first, Clive rebuffs her, but in the end, her efforts work out in her favor, and Clive relents. They start with a game of cards and sharing stories, but soon, they begin to open up about the darker things in their lives.
Saint X Episode 4 Ending: How Did Edwin Betray Clive?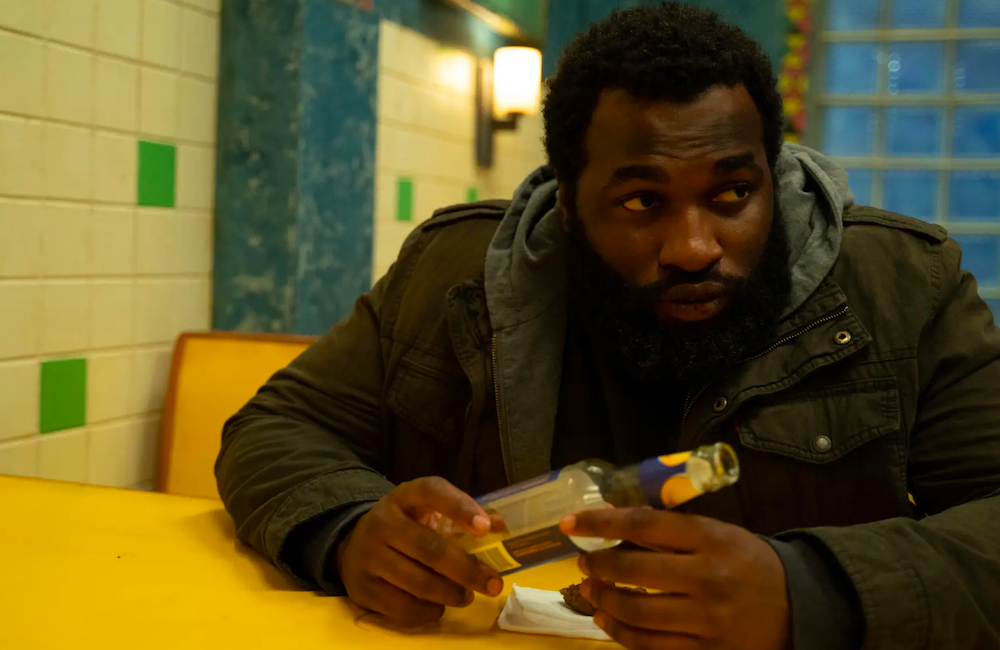 A lot of what happened to Alison is connected to the complications in the personal lives of the people around her at that time. Edwin and Clive's friendship got sour after that night, and while they may or may not have been involved in Alison's death, something terrible did happen between them. What made it worse was that despite his repeated warnings to Edwin to stay away from trouble and not get into anything that could ruin their prospects of a better future, it was Clive who got in trouble.
While he was cleared of the murder, Clive still went to prison because he was found in possession of drugs. In this episode, we discover that Edwin gave it to Clive for safekeeping. Previously, when Edwin told Clive about getting cocaine and how Desmond had hooked him up with someone who could supply it, Clive made it clear that he wanted to steer clear of this trouble. But Edwin didn't pay any heed to him and, despite his friend's wishes, coaxed Clive into keeping the drugs that were later found by the cops while investigating Alison's disappearance.
When Clive got out of prison, he tried to have a fresh start, to forget all about the murder and the scandal that followed. He loved Sarah, no matter how their relationship had turned out, and he wanted to provide for their son. For years, he keeps sending money back home, even when he has to live in squalor and doesn't get to go back home. He hopes to one day return or bring his family with him so that they can be together.
However, once, when Clive cannot send money to Sarah, she calls him to update him about her and their son's life. She reveals that, in his absence, she got married to someone else, and her husband will now provide for her and her son, so they don't need Clive anymore. This is heartbreaking for Clive because they were the only ones he cared about and worked so hard for. But that's not the worst part.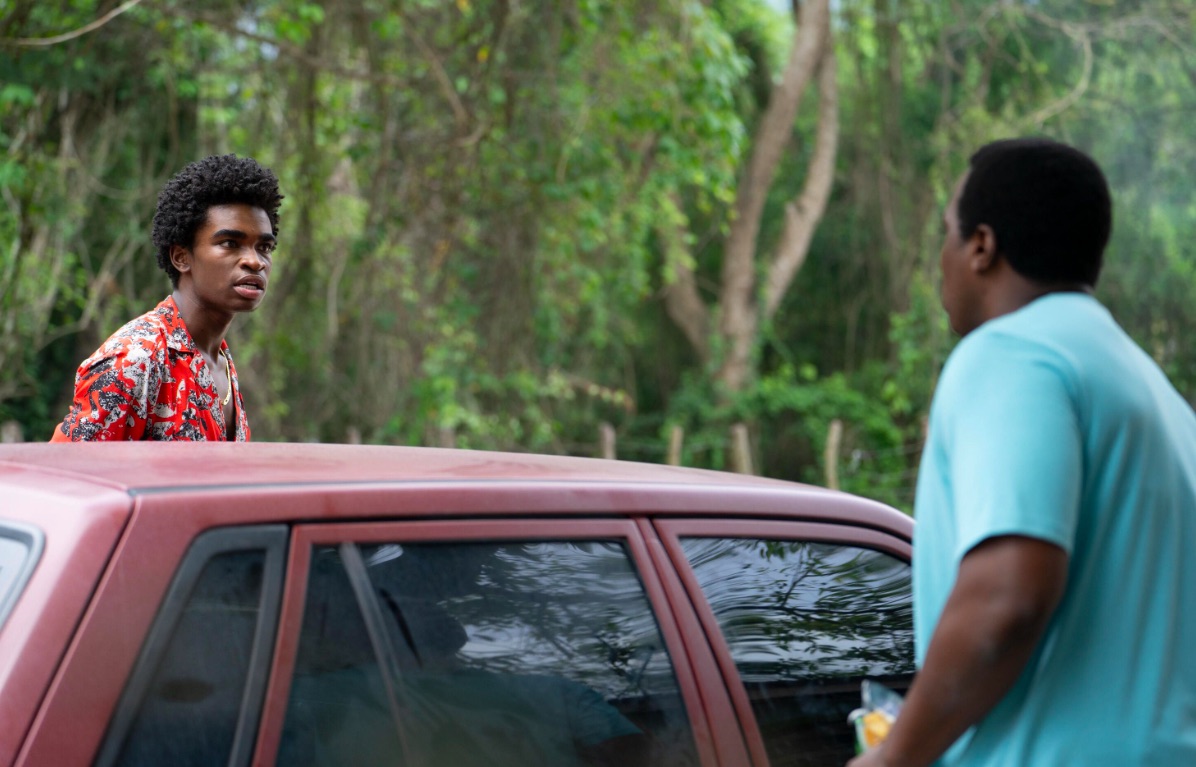 Sarah reveals that the man she married is Edwin. This completely breaks Clive because this is the second betrayal he has had at the hands of the man who was supposed to be his best friend. Edwin's feelings for Sarah were revealed in a previous episode, but Clive was unaware of it. The times that Edwin talked about Sarah was when he'd tell Clive to cut her out of his life and not worry about her because she never treated him right. Edwin knew what Sarah and his son meant to Clive, and by marrying her, he took that away from his best friend.
While Clive deals with this heartbreak and betrayal, Emily falls into her obsession with Clive to find out the truth about her sister's last day on Earth. She knows nothing about Clive except that he might have killed her sister, but that doesn't stop her from putting herself in a situation where things could turn out really bad. If Clive really was a bad man, she could end up dead, and she realizes this when he takes her to a secluded spot at night.
Luckily, Clive brings Emily to the spot by the river where he comes to clear his mind. They talk about some stuff, and she reveals that she had had trouble with getting obsessed with something before, which led her to spend some time in the hospital, and she still sees a therapist for it. Emily doesn't realize she is doing the same thing now, which could be more dangerous this time. It could be especially detrimental to her friendships and relationships.
She has roped in Sunita to help her with Clive, but she still keeps things from Josh, which worries him. At the end of the episode, he sees Emily with Clive. Because he knows nothing about the man and why his girlfriend is keeping him a secret, it might lead Josh to suspect something untoward and lead to a crack in their relationship, which is already hanging by a thread.
Read More: Is Saint X Based on a True Story?