Salma Hayek is, without a doubt, one of the most gorgeous and good-looking actresses that we have in Hollywood today. Playing mainly action and thriller roles since three decades, Salma is famous for her hourglass figure, sexy curves, and a killer smile. Her bikini pictures are something fans hold close to their heart till date. Through the years she has starred in many roles which have accentuated her beauty as well as acting abilities. With that said, here's the list of top 12 Salma Hayek movies.
12. Wild Wild West (1999)
After the end of American Civil War, U.S. Army Captain James West (Will Smith) and U.S. Marshal Artemus Gordon (Kevin Kline) are hunting side by side for General McGrath (Ted Levine) so that he can be held responsible for his crimes. In the process, they have to save Rita Escobar (Salma Hayek) and stand face to face with the mad scientist Dr. Arliss Loveless (Kenneth Branagh). When Loveless takes Rita and her father hostage, the dynamic duo takes it upon themselves to serve justice. An action comedy, it displays some underrated acting performances from Salma Hayek and Will Smith.
11. Lonely Hearts (2006)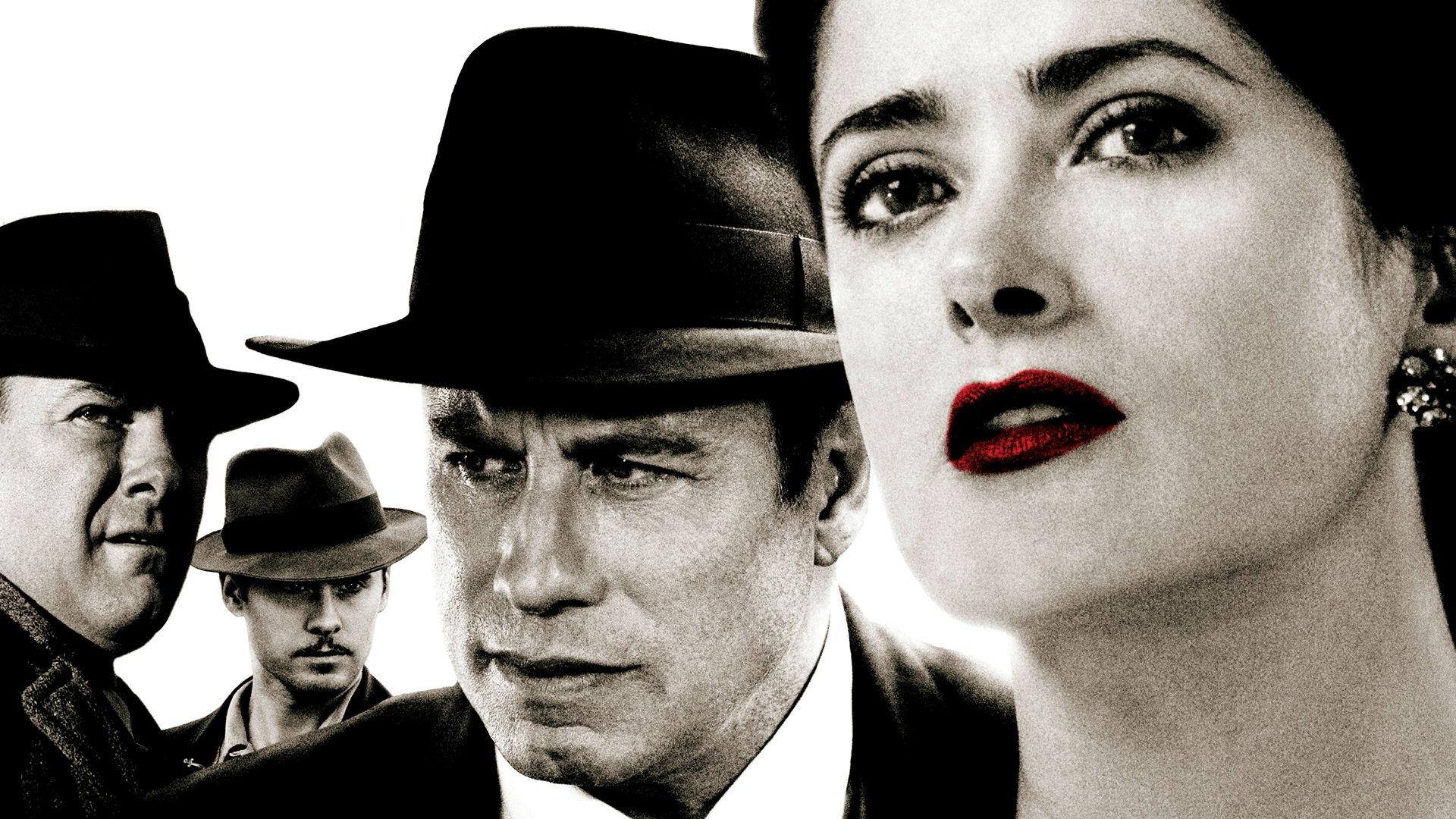 The murdering duo of Raymond Fernandez (Jared Leto) and Martha Beck (Salma Hayek) find single women through newspaper ads. They lure them into their trap by playing on their need to find a soulmate and then kill them brutally. Detective Robinson (John Travolta) along with his partner vows to bring the couple to justice. Due to their ingenuity, they slip out of the detective's hands again and again, but at the end are caught by him.
10. Everly (2015)
An action thriller Everly is centered on a prostitute Everly (Salma Hayek) who is working with the police to take her boss down. When her boss and the crime kingpin Taiko (Hiroyuki Watanabe) realizes this, he sends hitmen to kill Everly and her family. Everly who had been kidnapped by Taiko four years ago and taken away from her family fights down every one of them. She does so to save her family and reclaim her honor from the hands of the thug who destroyed her life. Will she ever escape the dark shadow of prostitution or die at the hands of her captor?
9. Grown Ups (2010)
A welcome relief from Salma's standard action thriller image, this one is a family comedy. Starring opposite Adam Sandler, Salma Hayek plays the role of Roxanne, a fashion designer, and wife of Adam Sandler's character Lenny. Lenny is an ambitious Hollywood agent whose children don't respect him. After his high-school coach passes away, he and four of his friends reunite for a fourth of July weekend. They aim to pay respect to their coach but end up re-evaluating their life in the end.
8. Some Kind Of Beautiful (2015)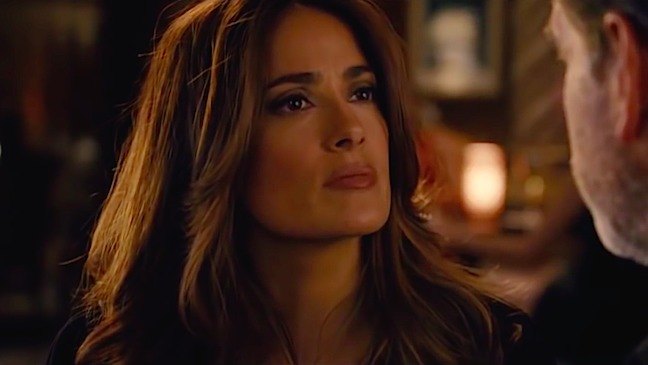 Richard Haig (Pierce Brosnan) is an English Professor who teaches in the UK. He also maintains a steady string of girlfriends at the same time, one of whom is Kate (Jessica Alba). When she tells him she's pregnant, they get married and move to Los Angeles to start their new life. Richard leaves the UK, but his romantic ways don't leave him due to it which he falls in love with Kate's sister Olivia (Salma Hayek). Hiding the relationship from Kate, Richard and Olivia try to work things out. Until Kate finds out on her own, that is.
7. From Dusk Till Dawn (1996)
The Gecko brothers, bank robber Seth Gecko (George Clooney) and his psychopath brother Richard Gecko (Quentin Tarantino), are traveling to Mexico after a bank heist. On the other hand, Jacob Fuller a retired pastor is going through the same city with his teenage children. The evening becomes interesting when all the people in the strip bar where they are staying, become vampires. Seth and the others have to save themselves from the beasts bent on killing them, all the while making sure that they remain true to their purpose.
Read More: Venkatesh Movies
6. Dogma (1999)
A star-studded movie with many of Hollywood's A-listers, Dogma tells the story of Bartleby (Ben Affleck) and Loki (Matt Damon), two angels banished from heaven. An opportunity to reenter heaven presents itself to them through a Cardinal who claims to have found the way to do so. God sends Bethany, an abortion clinic counselor to stop them because their return might mean the end of God's rule. Bethany is joined by many characters looking to redeem their place in the eye of God. One of them is Serendipity (Salam Hayek), a stripper. A parody starring many top Hollywood actors and actresses, this is a movie meant to enjoy the famous stripping scene of Hayek.
5. After the Sunset (2004)
The sexiest pair of Hollywood if there ever was one. The Scottish actor and James Bond Pierce Brosnan stars opposite the sweltering hot Salma Hayek. 'After the Sunset' tells the story of a master thief Max and his girlfriend Lola. After leading a life of crime, both of them have retired to an island paradise. Little do they know that FBI agent Stan (Woody Harrelson) has found them. He believes that Max is there to steal a diamond instead of retiring and hence is trying to gather evidence on Max. In this cat and mouse game what suffers is Max and Lola's love life, which seems to be less important for Max than the diamond.
4. Bandidas (2006)
Two beautiful and hot leading ladies in one movie. What more could a moviegoer want? María Álvarez (Penélope Cruz) and Sara Sandoval (Salma Hayek) are two girls whose fathers are attacked by land baron Tyler Jackson (Dwight Yoakam). In an attempt to teach the baron a lesson, the two hotties become bank robbers and end up hindering the progress of Baron's every operation. They even seduce the investigator that he sends up to catch the two girls, now famous by the name of Bandidas. This is an action comedy with no shortage of sexy and steamy scenes.
3. Once Upon a Time in Mexico (2003)
This is the third movie of Robert Rodriguez's 'Mariachi' trilogy. Starring Antonio Banderas, Johnny Depp, and of course the living sex goddess Salma Hayek in lead roles, this film tells the story of El Mariachi, a musician turned gunslinger. He is recruited by FBI Agent Sheldon Sands to help take down a corrupt police officer and a Mexican drug lord. Carolina, the lover of El Mariachi, is thrown into the dangerous mix where she and her lover have to save themselves from everyone who is conspiring against them.
2. Desperado (1995)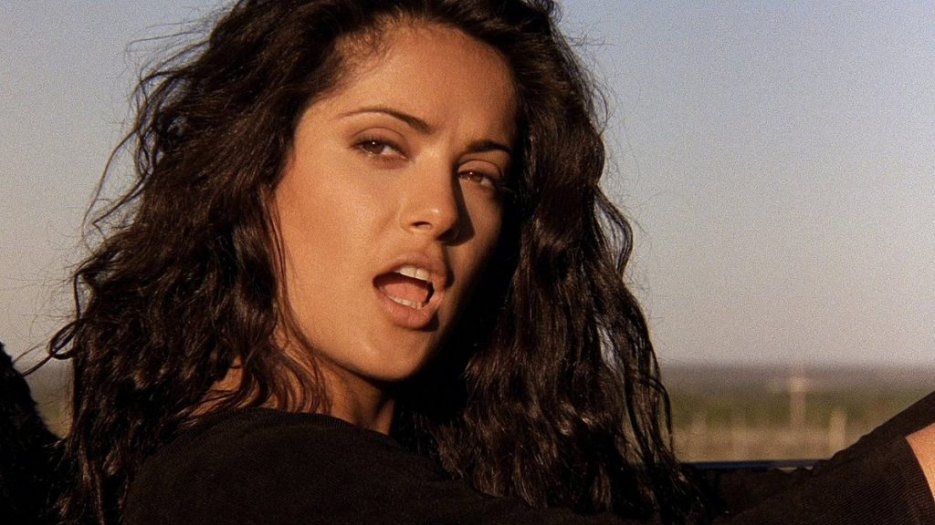 Desperado is the second part in the El Mariachi series starring Salma Hayek and Antonio Banderas. El Mariachi, i.e. Antonio Banderas, a musician, gets mixed up with a hitman. He mistakenly gets involved in a story of love, drugs, and corruption. Mariachi seeks revenge for the death of his lover which happened in the first part of the movie. In the process of exacting revenge on the local drug lord, he ends up getting a new partner in crime for himself. This partner of his is none other than Carolina, i.e. Salma Hayek who works for the local drug lord. A gunslinger movie and one of the best for Salma Hayek.
1. Frida (2002)
A 2002 biopic drama film, Frida is based on the life of Mexican painter Frida Kahlo. After getting impaled by a metal pole at the age of 18, Frida inspite of being plagued by her injuries turns her life around. She starts on an empty piece of canvas and throws every color of life on it. Whether it be the relationship with her mentor and husband or the string of illicit love interests with men as well as women, Frida always lives her life out in the open. She takes everything negative that life threw at her and turns it into a masterpiece. Salma Hayek displays some brilliant acting in this one for which she received an Academy Award nomination, Golden Globe nomination as well as several others.
Read More: Emily Blunt Movies