Peacock's 'Meet, Marry, Murder: Unmathallegadoo' chronicles how a mother of five, Sana Muhammad, who was pregnant with his sixth child, was murdered in her East London home in mid-November 2018. However, the unborn child survived, and the authorities arrested the perpetrator at the crime scene within minutes of the murder. If you're curious to learn more about the case — including the killer's identity and the motive behind the heinous crime — we've your back. Let's begin then, shall we?
How Did Sana Muhammad Die?
Sana Muhammad, 35, lived with her husband, Imtiaz Muhammad, and her five children, aged one, four, 12, 15, and 17, in Newbury Park, Ilford, in East London in November 2018. She was eight months pregnant with her sixth child and was due in another fourth week. Imtiaz recalled, "Sana was a very outgoing and bubbly type of person. She was very friendly and talkative and always made me laugh. She was my soul mate, best friend, wife, companion, and everything, and I love her dearly."
He added, "Sana was a very family-orientated woman who brought up our kids while I went to work. She had strong family values and believed children should be greeted by a parent and loved when they got home from school. We had our future together. We had a very strong bond with all our kids." Hence, it was shocking when the 35-year-old mother of five was fatally shot in front of her family with a crossbow by a perpetrator hiding in their Ilford home garden shed on November 12, 2018.
The assailant ran into the house and shot Sana with an 18-inch arrow as she fled upstairs. She suffered an abdominal injury and was rushed to hospital, where she died of the wounds caused to her internal organs, including her stomach, liver, and heart, leading to her suffering a fatal heart attack. Meanwhile, the doctors performed an emergency caesarian to deliver her unborn son, Ibrahim. Police sources revealed the crossbow bolt missed the baby by inches.
A heartbroken Imtiaz stated, "The arrow went up into her heart but did not touch the unborn baby. The baby was due in four weeks. They operated with the arrow still in because it would have been too dangerous to take out." The baby was transferred to a critical care unit after being delivered on November 12 and declared out of danger two days later. Sana's mother, Ellemah Sutharamandoo, stated, "The loss of my one and only child has had a profound impact on me and my life. I lived for my daughter and my grandchildren — she was my entire world."
Who Killed Sana Muhammad?
Sana was 16-17 when she entered into an arranged marriage with her former husband, Ramanodge "Ram" Unmathallegadoo, then 30, in Mauritius in 1999. Reports stated their relationship concluded in 2012 following an incident in which she leaped from an upstairs window, resulting in a broken ankle. Subsequently, she sought a restraining order that prohibited him from approaching within 100 meters of her residence. However, her fear of her former husband continued, even as she lived happily with her new spouse, Imtiaz.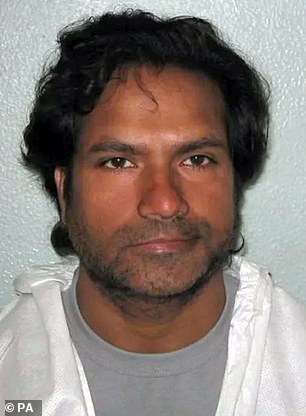 He noted how Sana felt scared since Ram had started seeing the kids. Imtiaz added, "She would always say, 'Ram does not forgive and forget.' He likes to create trouble no matter if he loses everything." Her fears came true when Imtiaz found Ram, then 50, hiding in the family's garden shed — armed with two crossbows, bolts, a knife, duct tape, cable ties, and a hammer — on November 12, 2018. Imtiaz recalled, "I went to put a cardboard box in the shed. He was there with the crossbow loaded. He stared at me and was going to shoot, so I ran into the house."
He added, "My wife was doing the washing up. I was shouting, 'Run! Run! Run!' He shot her. I can't help thinking she took my arrow. Maybe it should have hit me. The kids were all there. It was horrific." A report to the Home Office has shed light on a tragic killing, revealing significant lapses in police procedures and a series of troubling oversights leading up to the slaying. In 2017, Scotland Yard officers discovered a "burglary kit" behind Sana's home, containing items such as binoculars, duct tape, and prescription medication.
The kit bore the suspect's name, Unmathallegadoo. Astonishingly, two officers failed to properly record the finding and instead disposed of the bag in station yard bins, citing a desire to avoid paperwork. This blatant disregard for protocol included no effort to contact Ram — a clear violation of force rules. Even more alarming was the subsequent discovery of two crossbows, bolts, a harpoon, and a bottle of acid hidden in the exact location behind an electricity junction box.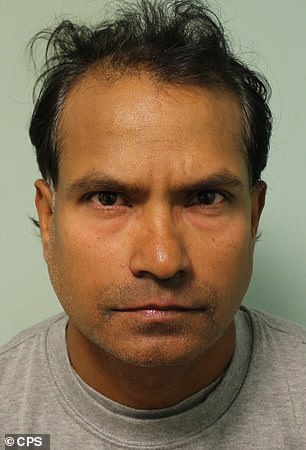 The inability to connect these two significant discoveries cast doubt on the investigative competence. Also, the failure to record the initial burglary kit raised concerns, as proper documentation could have prompted a more thorough risk assessment. This omission was attributed not to forgetfulness or inexperience but rather a deliberate avoidance of paperwork, potentially due to work pressures. Despite Sana and Imtiaz residing in a known burglary-prone area, the police showed little enthusiasm for further inquiries.
The report also highlighted Sana's prior reprimand for misusing the emergency call system when reporting abuse by her ex-husband, likely causing her reluctance to report his threats toward her children. Additionally, it criticized the police's lack of curiosity regarding possible honor-based abuse when Sana and her ex-husband divorced in 2014. Opportunities to connect Sana with an independent domestic violence adviser when she initially reported abuse in 2012 were also missed.
Where is Ramanodge Unmathallegadoo Now?
The police arrested Ram from the crime scene and charged him with murder. During his November 2019 trial, Ram refuted the murder accusation, asserting that he had visited the house intending to discuss his daughter's religious matters with Mr. Muhammad. During police questioning, he maintained Imtiaz was his primary focus, but his ex-wife inadvertently became involved. However, the prosecution argued Ram had harbored the intent to murder both the couple and their unborn child.
The court was informed how Ram's own children had attempted to wrest the crossbow from his possession. While his first trial in April 2019 was discharged after a juror raised an issue about his mental health, Ram, then 51, was found guilty this time and sentenced to 33 years to life in late November 2019. Noting he was jealous of Sana's new life, the judge remarked, "You have carefully planned this attack. You had two loaded crossbows, and I'm entirely satisfied you intended an attack on Sana and then on Imtiaz."
Read More: Darian Hardison Murder: Where is Queitin Tyler Now?