Investigation Discovery's 'Evil Lives Here: Three-and-A-half Hours of Hell' features the story of the brave survivor, Shawn Spink, who was attacked and sexually assaulted in her Phoenix, Arizona, apartment in mid-September 2018 by her former husband. However, she not only managed to escape and have him arrested but is also currently fighting for all individuals facing abuse at the hands of their partners, current or former. If you are curious to learn more about Sara and her present activism, here's what we know so far.
Hailing from Arizona, Sara Pitcher's life took an unexpected turn when she relocated to Indiana, where she met Shawn Terry Spink, her future husband. Sara had been actively searching for a compassionate and religious partner, and Shawn, with his magnetic personality and initial charm, seemed to fit the bill. He was a handsome semi-truck driver who professed to be a devoted churchgoer and an active contributor to his community. Little did she know then that his seemingly attractive traits concealed Shawn's true nature as a narcissist.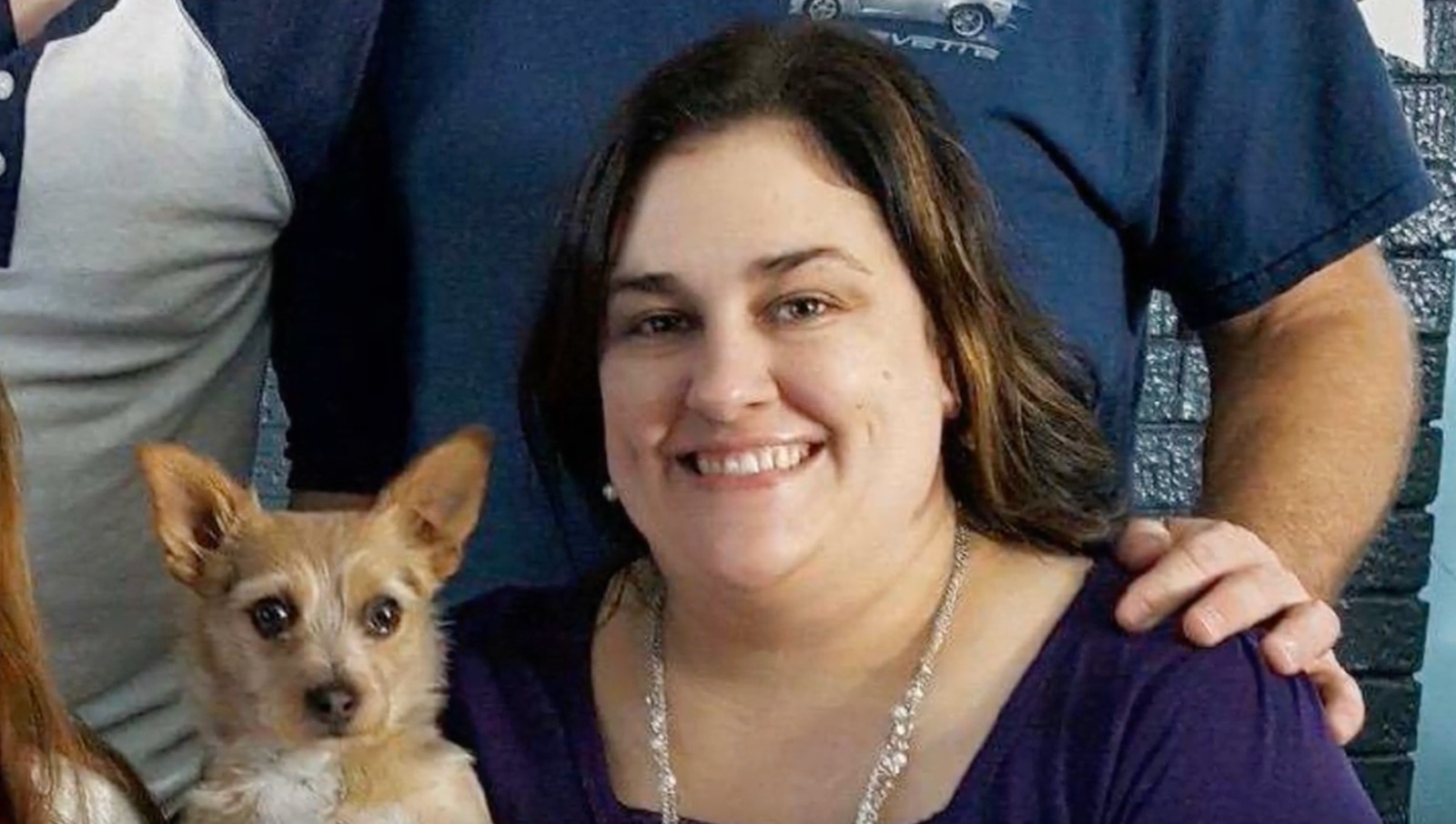 She recounted how he claimed to have been previously married and proclaimed he ended the marriage after allegedly assaulting his former wife's lover, which led to him serving time in prison. Although Sara sympathized with his past, she would later discover that Shawn had fabricated this story and had been incarcerated for physically abusing his first wife. After their marriage, Shawn's possessiveness and controlling behavior left Sara feeling increasingly isolated from her friends and family.
As time passed, their relationship became increasingly toxic, punctuated by unsettling incidents. Ultimately, Sara left Shawn and returned to Arizona for a fresh start. Initially skeptical but unable to shake a sense of impending danger, she soon realized her fears were justified when she noticed signs of Shawn's presence near her apartment in north Phoenix. Unbeknownst to Sara, her former husband had been stalking her every move, biding his time until he would strike. That moment came on September 15, 2018, when she went to take her dog out.
Where Is Sara Pitcher Now?
Shawn ambushed her outside her front door, spraying her with Raid and assaulting her. Court documents state he gagged her, zip-tied her wrists, sexually assaulted her, and tried suffocating her over the next three-and-a-half-hour. Sara recalled how he stabbed her with the knife she had bought him as a wedding gift. As he tried to strangle her with a trash bag, she pretended to share his despair and desire for a joint demise, invoking nostalgia by suggesting they relive a fond memory from their past as a couple – eating ice cream.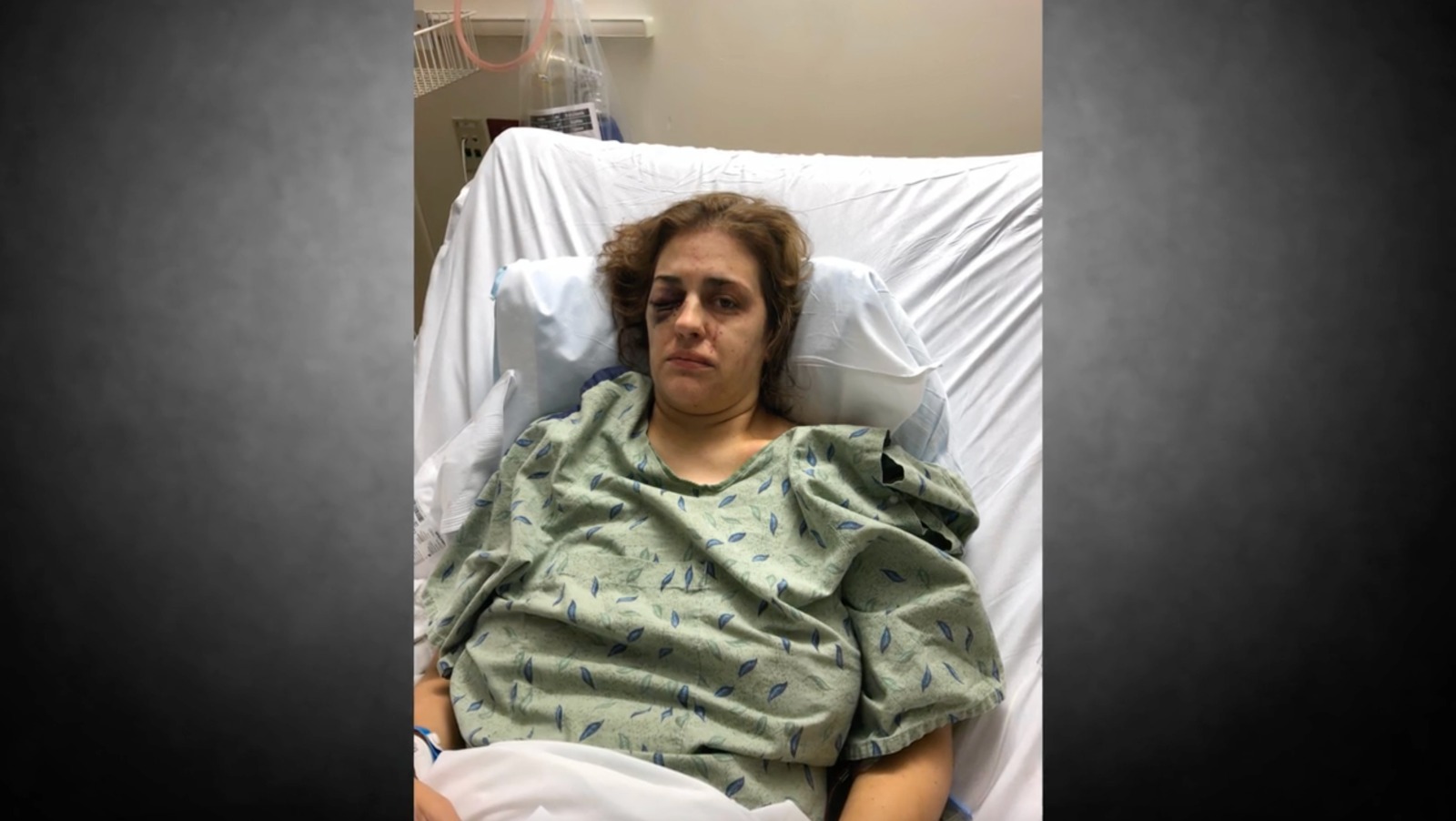 Persuading Shawn to stop at McDonald's for ice cream, Sara seized the opportunity when they spotted a crowd gathering in the parking lot, covered in blood. Sara screamed for help, breaking free from Shawn's grasp, and managed to escape from the car as he sped away. Shawn was arrested, charged with multiple counts, including attempted murder and sexual assault, and sentenced to 25 years to life on August 30, 2022. In a heartfelt statement in the courtroom, Sara shared the lasting scars, both physical and emotional, that she endured.
She spoke of the permanent loss of vision in one eye and bravely disclosed that the torment had not abated, revealing that Shawn had continued threatening her even while he was behind bars. However, Sara refuses to allow this attack to shape her identity. Instead, she courageously shared her story and dedicated her life to raising awareness about domestic violence. She aims to establish a support network for individuals in abusive situations, assuring them that they are not isolated and that there is a path to escape.
She said, "I think a lot of my recovery is, now that I can tell my story, being able to tell my story. And I remember just after it happened, I remember so many people saying, 'Me too.' I feel like there's too much silence around it. And I feel we need to stop that silence. The more we tell our stories and the more we come out and say, 'Me too,' the more it won't be so present." Sara organized an event called 'Stop the Violence – End the Silence.' It was a domestic violence awareness walk hosted in conjunction with the Pinal County Attorney's Office and was held on October 15, 2022, at Prospector Park in Apache Junction. She continues to live in her native Arizona.
Read More: Shawn Spink: Where is the Rapist Now?